Nine Favorite Things.
Thanks for joining me for another Nine Favorite Things post.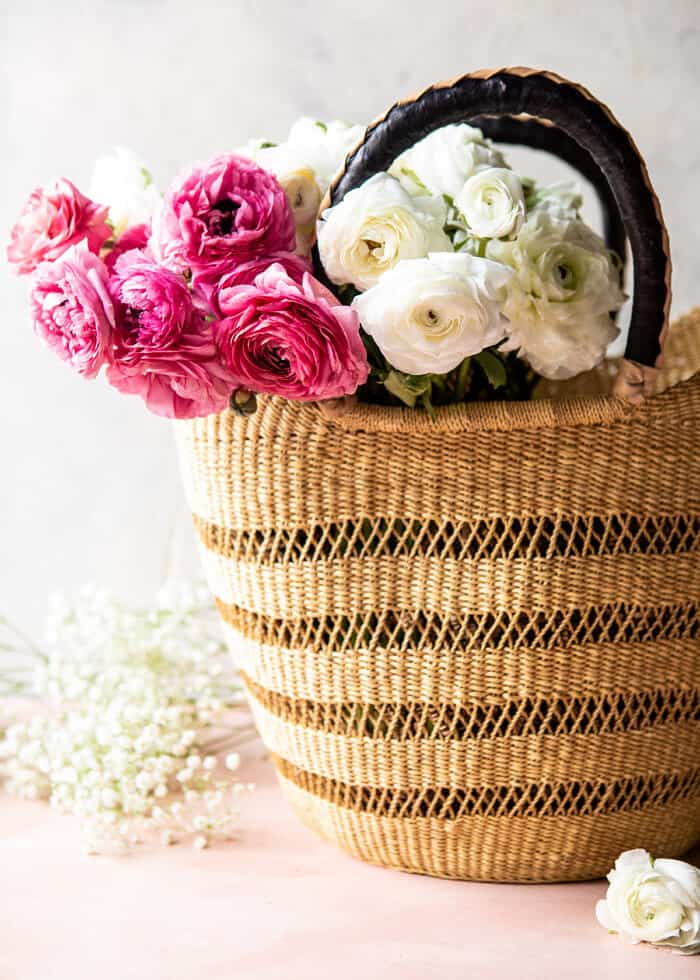 And just like that, we have made it to another Sunday. This week was a long one with lots happening, mostly good and some ehh, not so awesome. Anyone else have a similar week? I know everyone's lives are looking so different right now. I'm hoping the weather is slowly turning nice where you are, that the flowers are blooming, and that you're all hanging in there and staying positive while hanging at home.
Around here, I think everyone was just a bit on edge this week after days of cold, wet snow. Or maybe it was just me. But either way, this week felt a little more dreary than the previous week of sun-filled days. It's crazy how much the weather can really affect my mood. I'm longing for warmer spring days and blooming flowers, but reality set in and I realized we still have a ways to go until anything turns green around here. Living so high up in the mountains, we kind of go from winter into summer and skip right over spring. But it's fine (positivity here), I'm bringing springtime to me with colorful recipes and edible flowers. I'm also going to share some inspiration photos of my favorite spring flowers below. The colors might not be blooming outside, but I'm bringing them into my life in other ways!
In other news, I have a short baby goat update! I'm so happy to share that all three little baby goats are healthy, happy, and very lively. Their sweet bond with their mom, Layla, is so fun to watch and puts a smile on my face every time I look out my kitchen sink window in the morning. We are loving having them around…but we've yet to name the three little guys (yes, they are all boys!). Do you guys have ideas? They are "The Three Musketeers" as of right now, but we need to name them already! Soo…
Question: what would you name our three baby goats?
Lastly, I wanted to say a huge thank you to everyone who took the time to comment on last week's Favorite's post. I asked a number of questions in hopes that some of you would answer. I was blown away by all the responses we received. Everyone on the HBH end has enjoyed reading the responses come in throughout this week. And yes, we've read each and every comment. I loved all the positive responses and loved getting to know you guys more. If you missed the post, or are curious to read everyone's answers, check out the post here.
Coming up this week on HBH, we'll be kicking the week off with a vibrant new spring salmon recipe. We'll then be moving on to a new Thai inspired dish. And then a fun spring grilled cheese. On Friday we've got a sweet dessert that will be perfect for Mother's Day…which is in just three weeks! How is it that May is already almost here?
If you're catching up on blog posts from the week, be sure to sign up for our daily newsletters. They'll help you to stay up to date with everything that's happening here, as well as fun content you'll only get via email. And of course, if you're meal planning today, don't forget to check out my menu below (it's # 9 on the favorite's list).
I hope you enjoy this week's Nine Favorite Things and have a wonderful Sunday at home. What's one thing everyone is either cooking and or baking today? I can't wait to see what gets posted today on Instagram.
1. "Throwing shade" and a podcast to listen to.
The other day a reader left a comment on an Instagram post informing me that another influencer/blogger had "thrown shade" towards me during an Instagram live. This reader asked, what's the beef between you and so and so?
Did I know anything about this? Nope. Did I really care? Nope. Not in the least. To be honest, this type of stuff happens in this industry and in life everywhere. Things can get cliquey and people can be negative. I've learned to let it not affect me (for the most part).
BUT here's the thing….while the comment didn't bother me, and this person "throwing shade" didn't bother me, what actually got me thinking was another reader's sweet message. After reading the comment, I simply responded saying that I knew nothing about this and I had no "beef" with so and so. I got a few messages from curious readers, but a very kind reader sent me a very sweet direct message with the below quote.
"There's room for everyone at the top. Women need to be supporting other women, especially women running their own businesses in what used to be quite the male-dominated field!".
This is so true and while we all preach it, do we all follow it? It's easy to say, but harder to execute. In times like these, it's so important to support others, to be positive, and not to focus on the negatives. Trust me, I know it's hard. Especially now when we all have a lot of pent up frustration.
A year ago I was still more of a negative versus positive person. I didn't say negative things, but to be honest, I could be more doubtful than positive. But as I get older, the more I realize what a waste of time negativity is. I've really learned to stay focused on only the things I'm doing…I'm fortunate to have things to do. I've been trying to focus more on the positives, and not so much on the negatives. Yes, it's hard and I certainly have moments. But all-in-all I feel better and I get more done when I look at things in a positive light.
And what's the biggest waste of time? Focusing on what others are doing and calling them out for their flaws. Focus on you and you'll accomplish so much more. And all-in-all you'll be so much happier with life. Ask yourself this, what does negativity, talking bad about others, and calling out their flaws do for you? Does it make you feel better? Does it help you reach a goal?
The answer is neither. So why waste your time?
I listened to this episode of The Skinny Confidential Him and Her podcast this week that spoke to these points. If you're feeling negative right now, listen to this episode. I took away so many valuable lessons.
Hoping this inspires you all to look at the week in a new light and realize what a waste of time it is to "throw shade".
Tip? One thing that really helps me stay positive…and actually makes me feel good, is to do something nice for someone else. Today I'm sending flowers to be delivered to four people whom we closely work with. Hoping fresh flowers on a Monday will kickstart their week!
2. My Favorite Sheet Pan Dinners.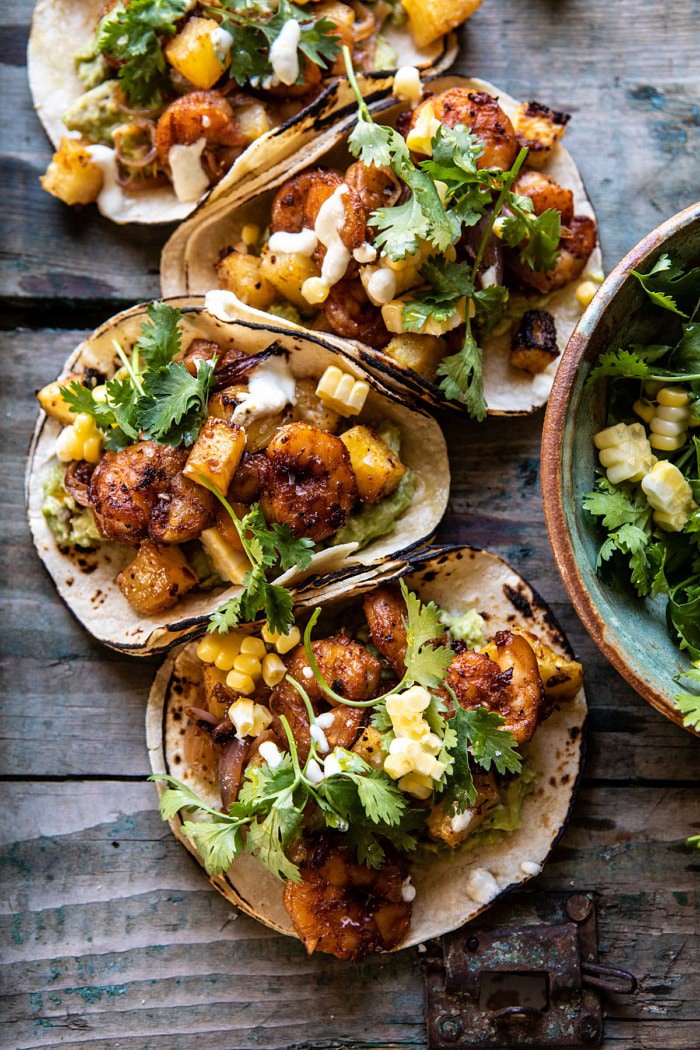 Sheet Pan Hawaiian Pineapple Shrimp Tacos with Creamy Jalapeño Special Sauce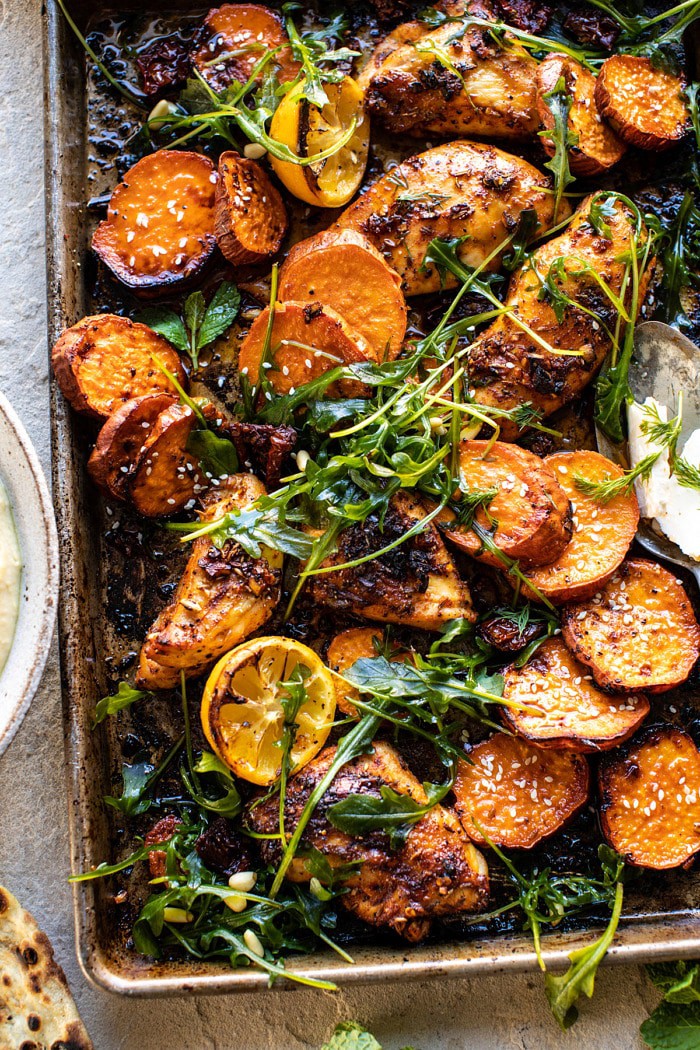 My Sheet Pan Chicken Shawarma with Sesame Sweet Potatoes and Hummus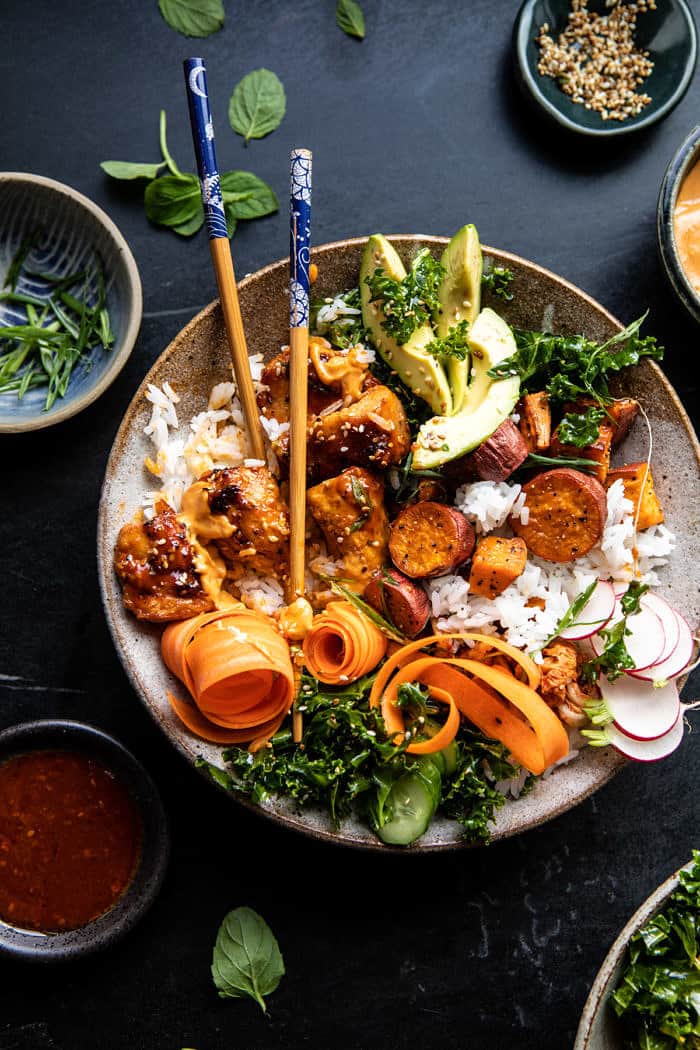 Sheet Pan Korean Chicken Bowl with Sweet Potatoes and Yum Yum Sauce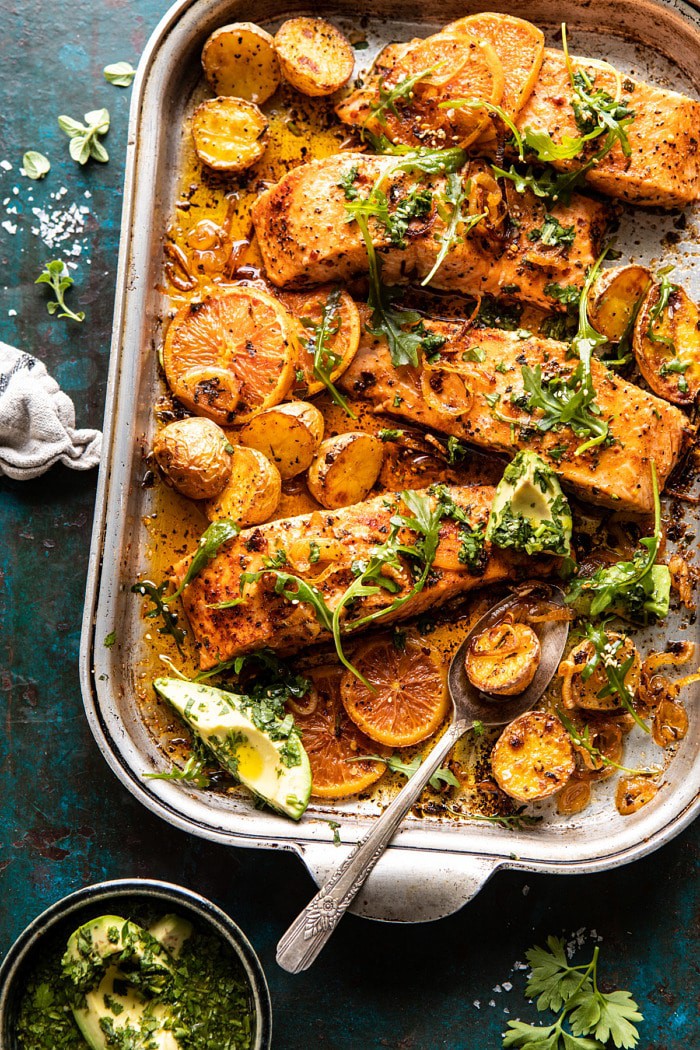 My Sheet Pan Salmon with Citrus Avocado Salsa and Potatoes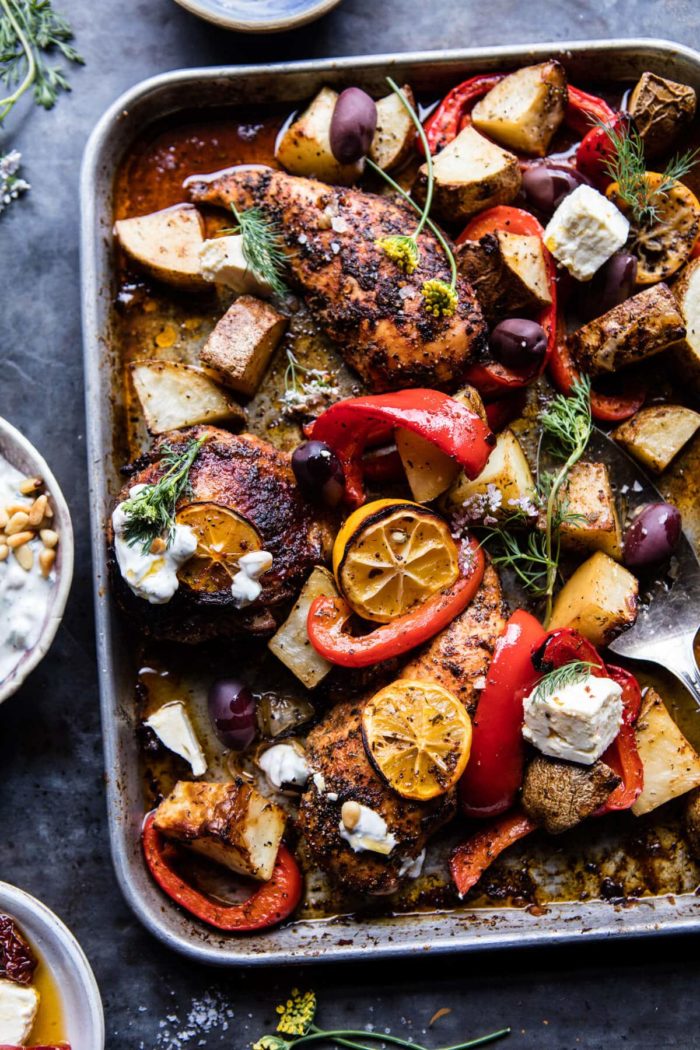 Best Easy Greek Sheet Pan Chicken Souvlaki and Potatoes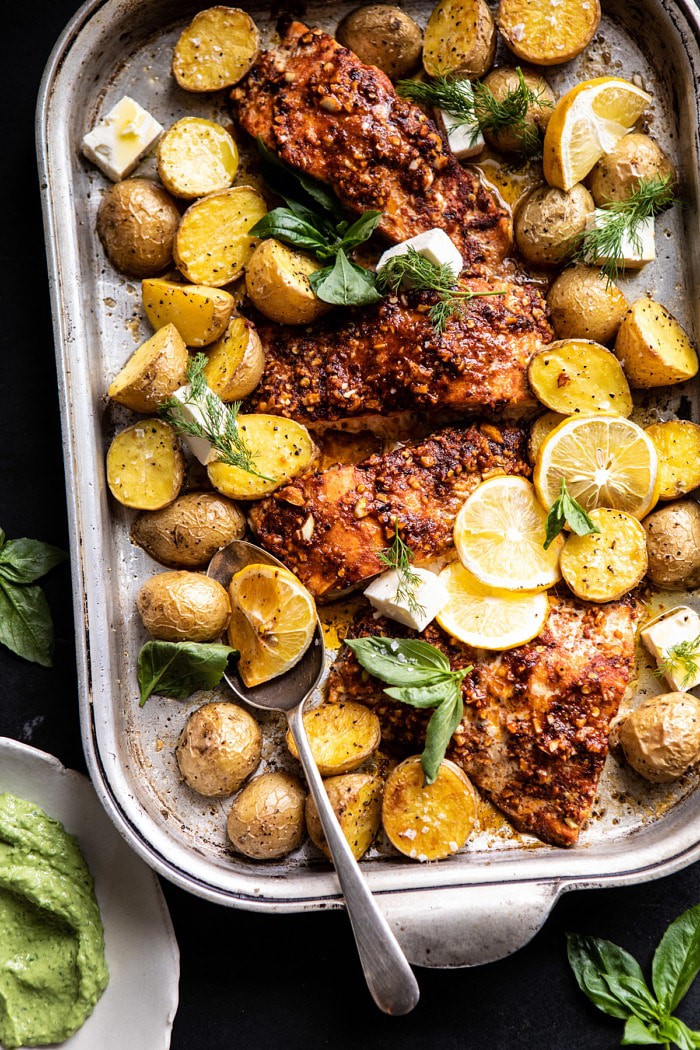 Sheet Pan Blackened Salmon Bowl with Potatoes and Avocado Goddess Sauce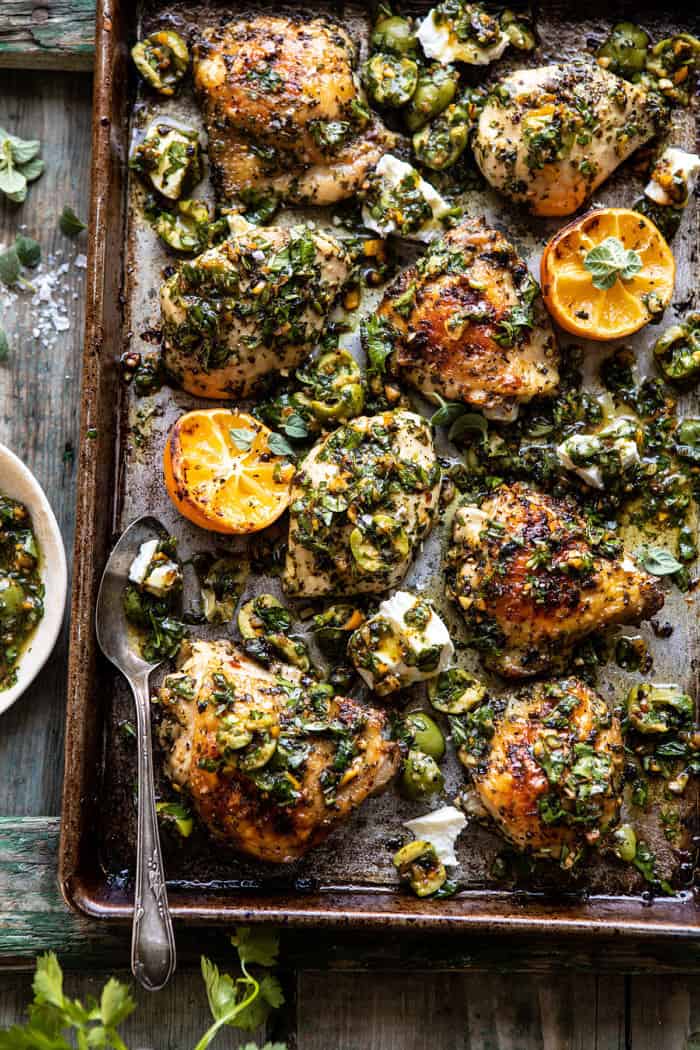 Roasted Garlic Butter Chicken with Lemon Olive Dressing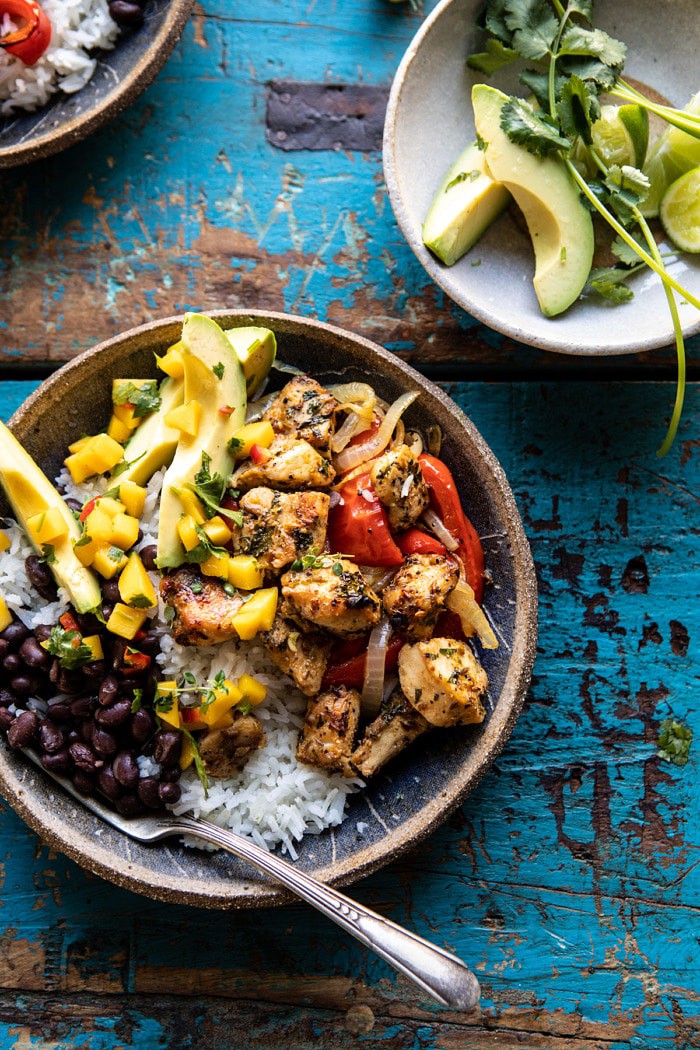 Sheet Pan Cuban Chicken and Black Bean Rice Bowl
3. Here's my favorites in my Sephora cart…
Lately, I've developed this horrible habit of picking at the blemishes on my face until they literally bleed. It feels very much like a nervous habit and I do it as I work away on the computer. In an effort to break this pattern, I'm trying out some new clean beauty and make-up products….
Here are all of my favorites in my Sephora cart…


Question: Have any of you tried any of these? Any products you would recommend?
4. favorite questions of the week.
q: Pick your essentials, just one. Seasoning? Vegetable? Protein? Fruit?
answers:
Seasoning: salt, of course, but then smoked paprika
Vegetable: ugh, so hard…all of them? I guess broccoli…no, wait…maybe carrots
Protein plant-based: any kind of nut/nut butter
Protein meat: chicken, boring but it's what I cook most   
Fruit: this isn't fair. I honestly can't choose just one
q: On a scale of 1-10, how funny would you say you are?
a: I can't tell a joke for the life of me and don't understand them either. The only funny thing I can do is mess things up, which I do often 🤷🏻‍♀️
q: Do you make goat cheese from your goats? And what else do you use the goats for?
a: We've been making goat yogurt + goat cheese, in addition to our usual consumption of goat milk. We have sooo much milk. If you've never tried goat milk I highly recommend it. It's easier to digest and doesn't mess with your skin (or so I've read). We love it!! The goat's original purpose, however, was to eat all the weeds on the property. That way we don't have to use harsh chemicals to kill the weeds.
q: How do you swap active yeast for instant yeast and vice versa?
a: To Use Active Dry Yeast: Mix 1 packet (2 1/4 teaspoons) active dry yeast with warm water (or milk depending on the recipe) + 1 teaspoon sugar (or whatever sweetener the recipe calls for). Let sit 5-10 minutes, until bubbly and foamy on top. At this point, the yeast is activated and you can follow the remainder of the recipe as directed
To use instant yeast: just add the packet of yeast to the flour. You don't need to proof (activate) it in water first.
No Yeast Option: If you do not have access to yeast, you can omit the yeast and instead use 1 1/2 teaspoons baking powder + 1 teaspoon baking soda, added in with the flour. You can skip the first rising. However, each recipe is different, this is only a suggestion.
5. newest recipe video.
Kimchi Grilled Cheese…my guess is you'll have everything on hand to make this.
And on Instagram stories…
Crispy Chicken Tinga Taquitos with Salty Lime Avocado Crema…plus all the toppings.
Bursting Blueberry Lemon Thyme Tarts…one of my favorites – So. Darn. Good!
Sheet Pan Lemon Rosemary Dijon Chicken and Potatoes with Feta Goddess Sauce…not your average sheet pan dinner.
Crinkle Top Chocolate Peanut Butter Skillet Blondies…flakey, crinkly top, but insanely warm and gooey too.
Lemon Butter Cheese Ravioli with Garlicky Basil Breadcrumbs…plus a little white wine in that pan sauce too.
Creamy Coconut Lime Mojito…with a lime sugared rim that keeps everyone coming back.
6. inspiring me this week on Pinterest…
The spring flower edition.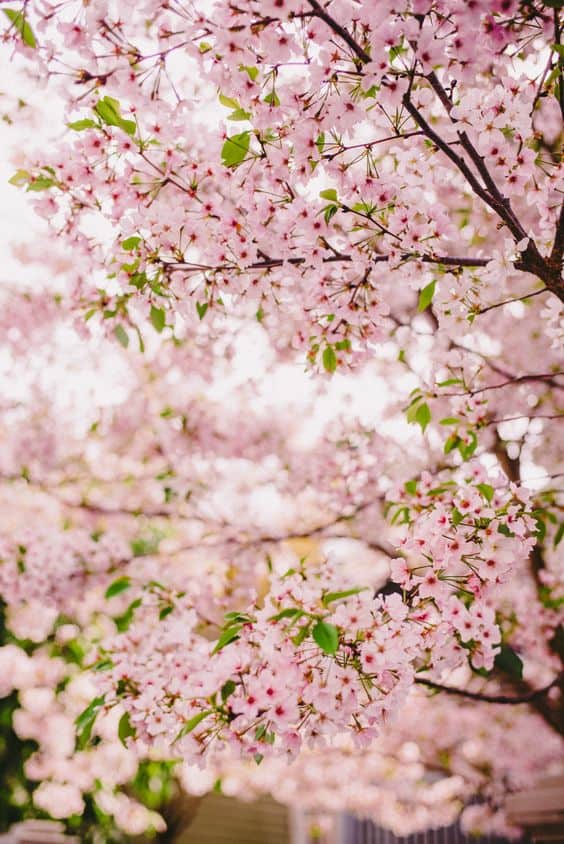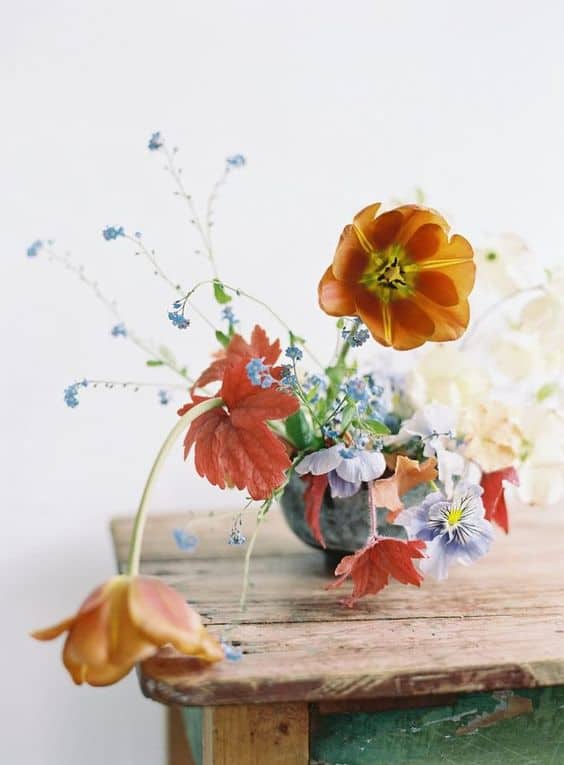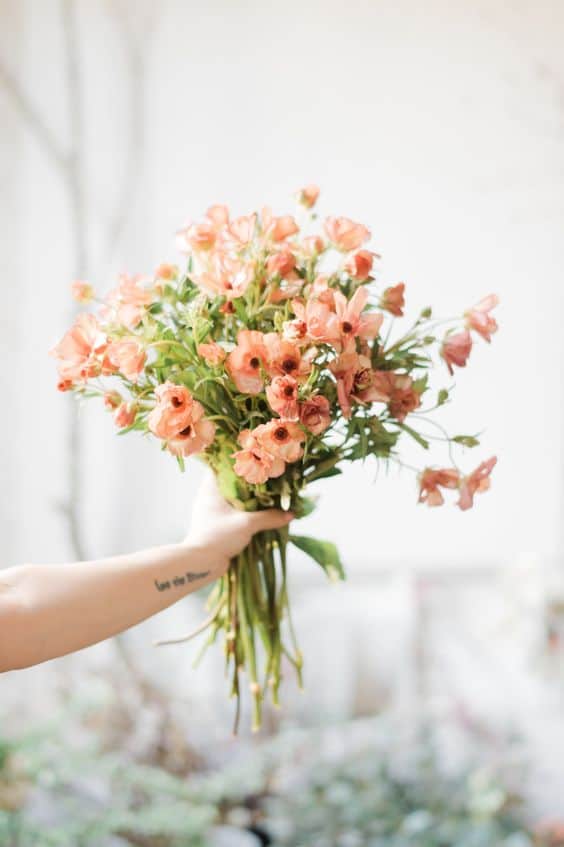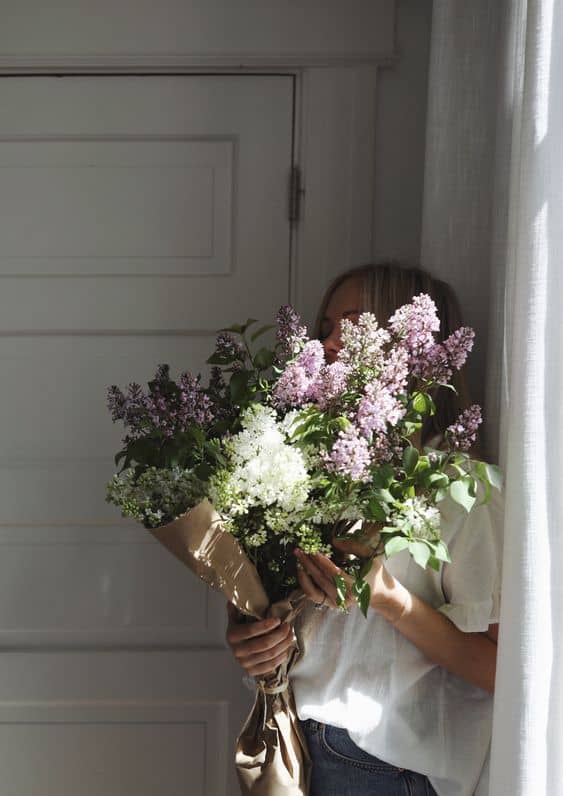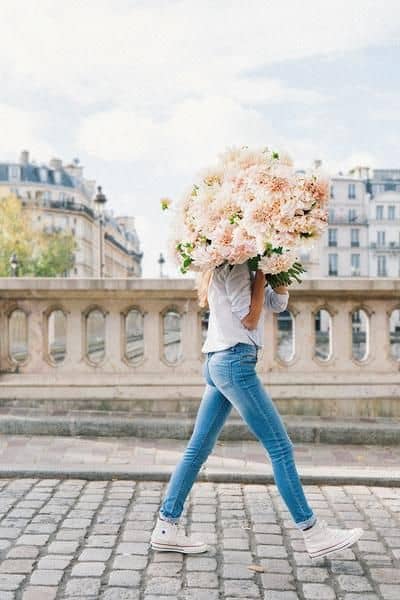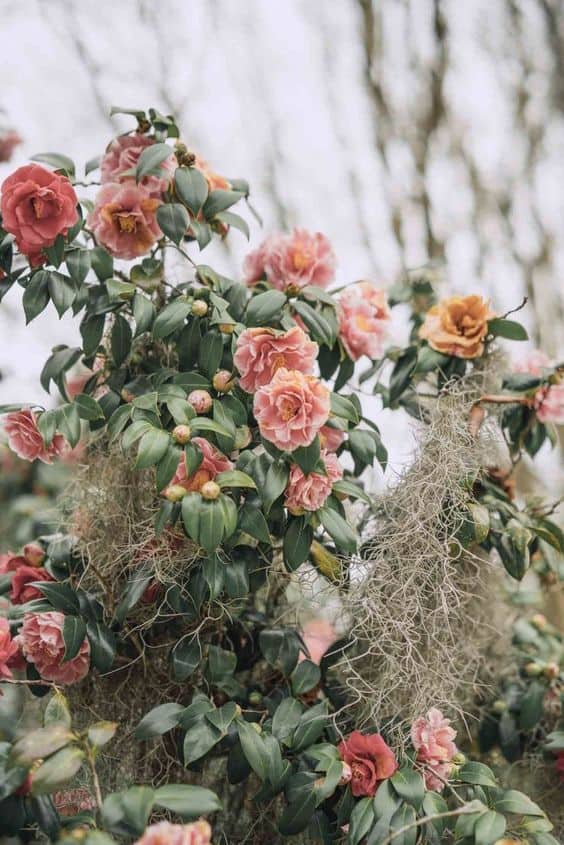 7. a few links i'm loving…
Nate Berkus and Jeremiah Brent Transform an NYC house Into a family home…and it is so pretty.
this outdoor kitchen is nicer than most indoor ones…bookmarking every inch of the lush backyard.
20 things to do if you're feeling overwhelmed by the news…love these ideas.
self isolation has turned me Into my Best *and* worst self…a thoughtful Sunday read.
the correct order to apply skincare products…taking notes on this.
the slender kitchen gadget that makes everything taste better…yup, I agree, you do need this.
David Chang isn't sure the restaurant industry will survive covid19…certainly an interesting and informative interview.
A bag with layers of history…Burberry considers its past.
recipes, workouts, meditations, and other ways to stay sane…a one-stop resource.
20 things to do If you're feeling overwhelmed by the news…loved these tips/ideas.
Netflix documentaries to binge…Miss Americana and Salt Acid Fat Heat are on my list.
how to finally organize your kitchen cabinets…for good this time.
5 ways to improve the work from home experience…some helpful tips and ideas.
a nautical inspired renovation…love this home's classic, but tropical feel.
12 things to buy From Sephora right now…adding some of these favorites to my cart.
the best highlighters for all skin tones…if you are looking for a little extra glow.
a mother's day gift guide via Magnolia…loving these cozy picks.
how one mom designed and organized her new kitchen…and how it's holding up.
make Pamela Salzman's lemon olive oil cake…the perfect Sunday cake.
where Paris's Notre-Dame Cathedral stands…one year after the fire.
44 recipes that will let you eat around the world…so many to try.
8. A few thoughtful gifts…


Bonus: Keepin' it casual…


9. this week's dinners…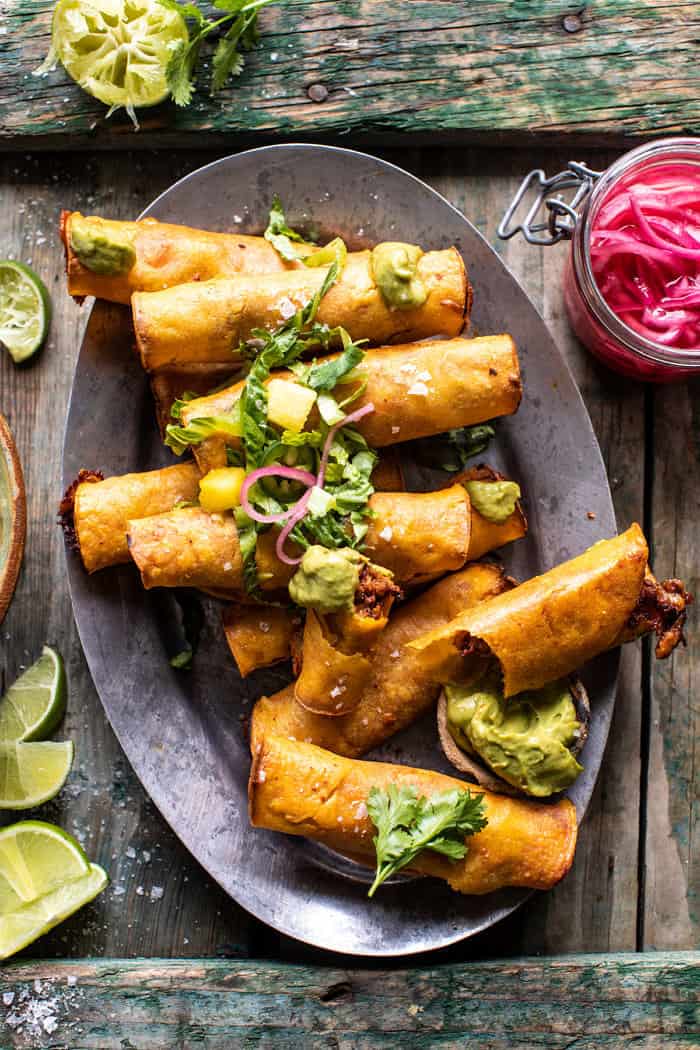 Monday: Crispy Chicken Tinga Taquitos with Salty Lime Avocado Crema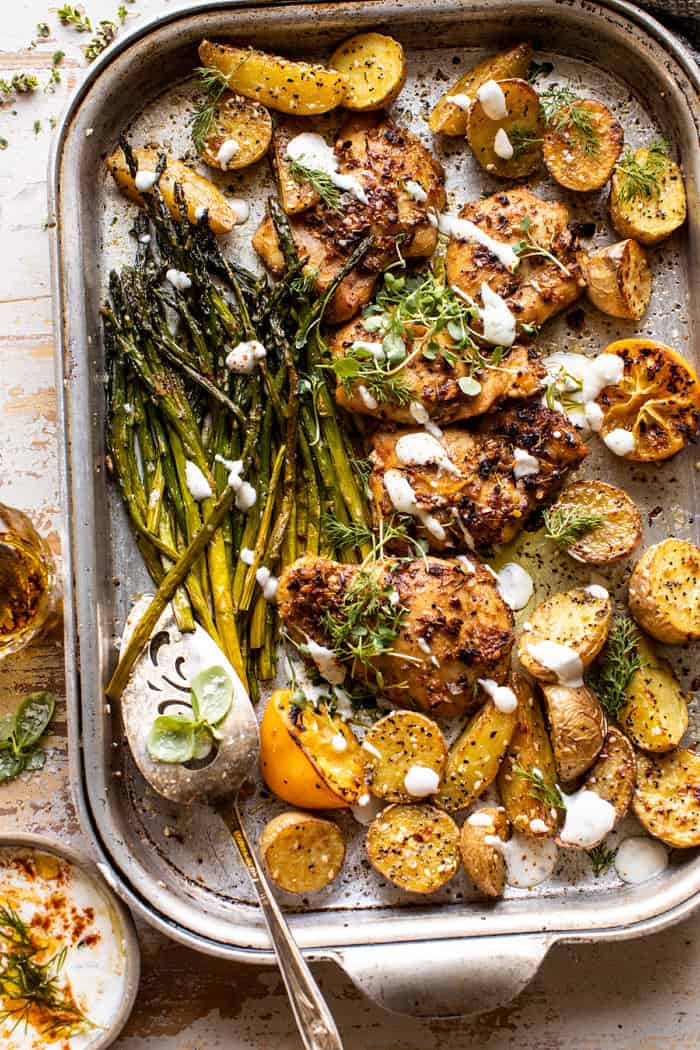 Tuesday: Sheet Pan Lemon Rosemary Dijon Chicken and Potatoes with Feta Goddess Sauce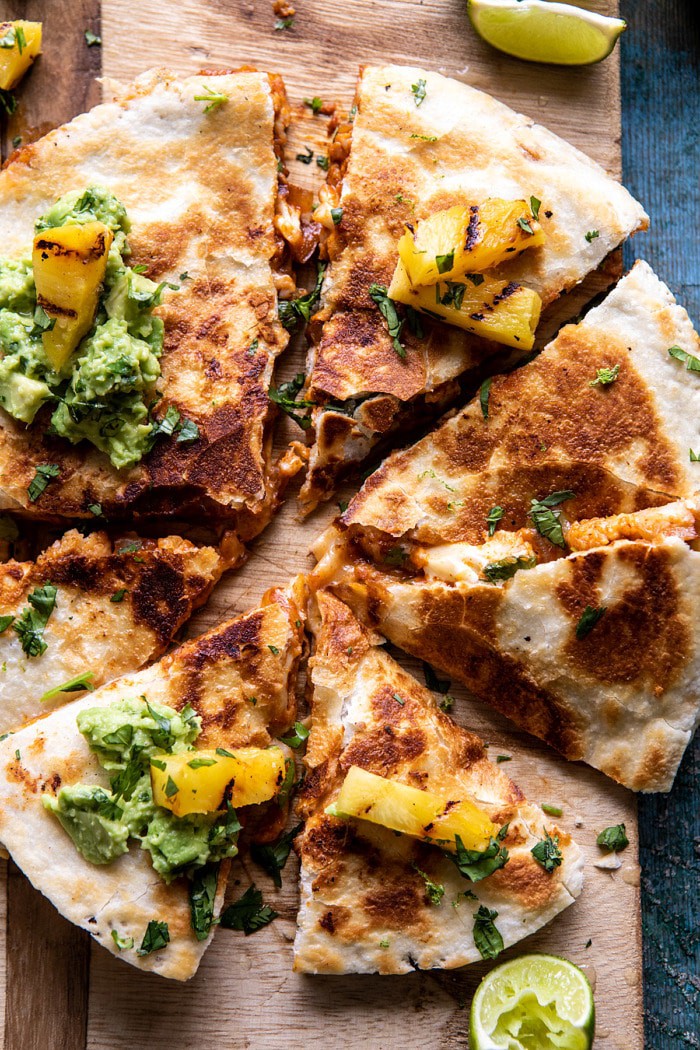 Wednesday: Cauliflower Al Pastor Quesadillas with Lime Smashed Avocado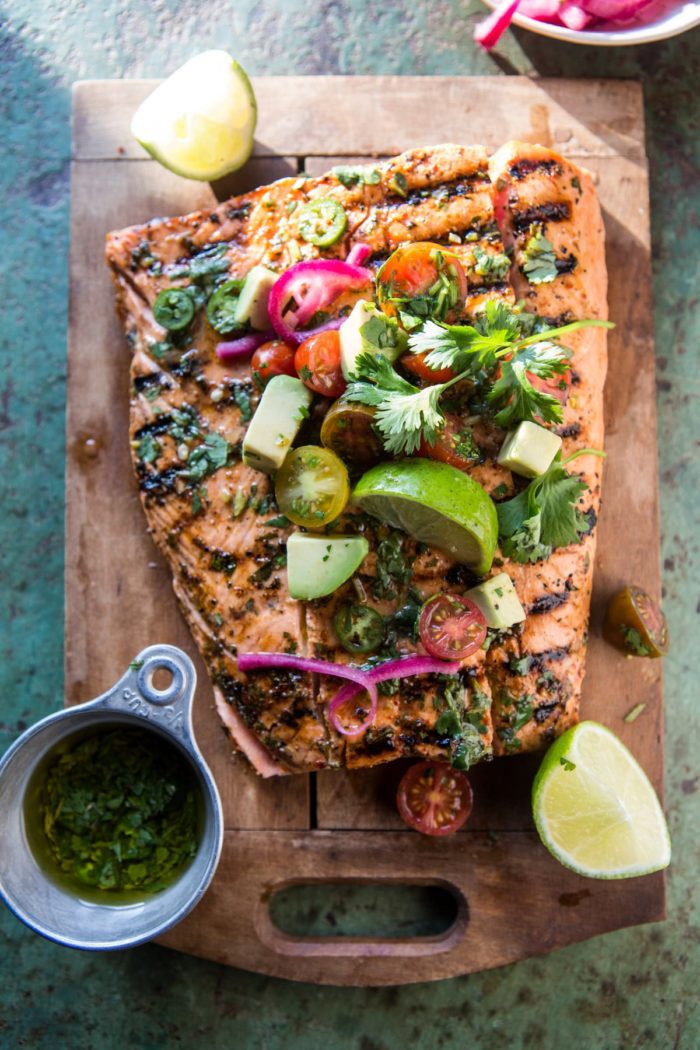 Thursday: Cuban Grilled Salmon with Tomato Avocado Salsa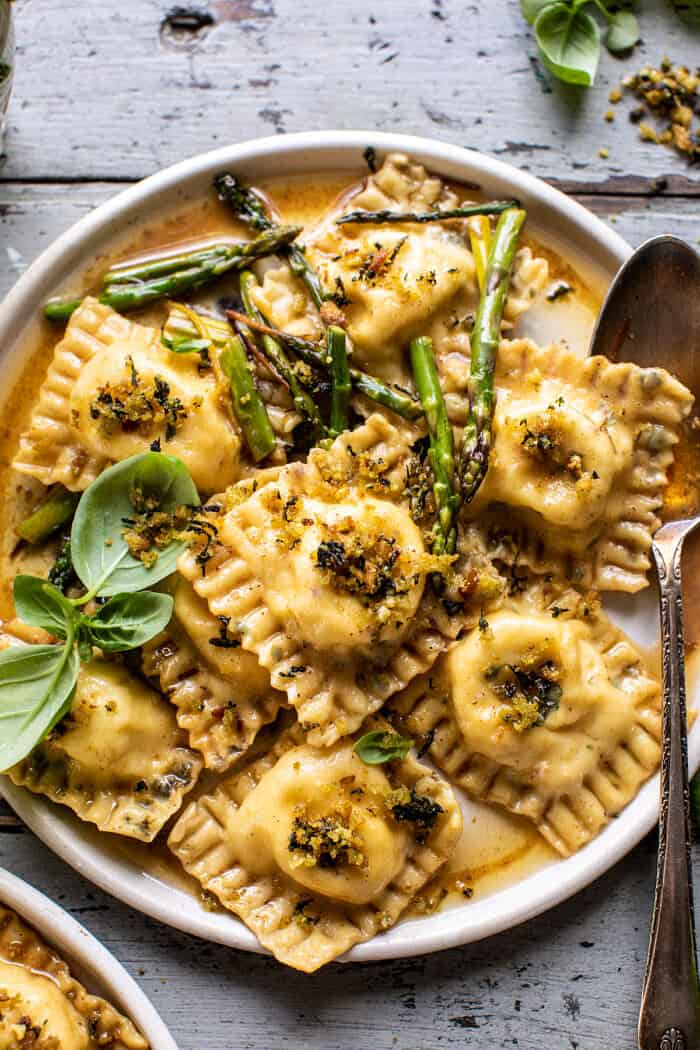 Friday: Lemon Butter Cheese Ravioli with Garlic Basil Breadcrumbs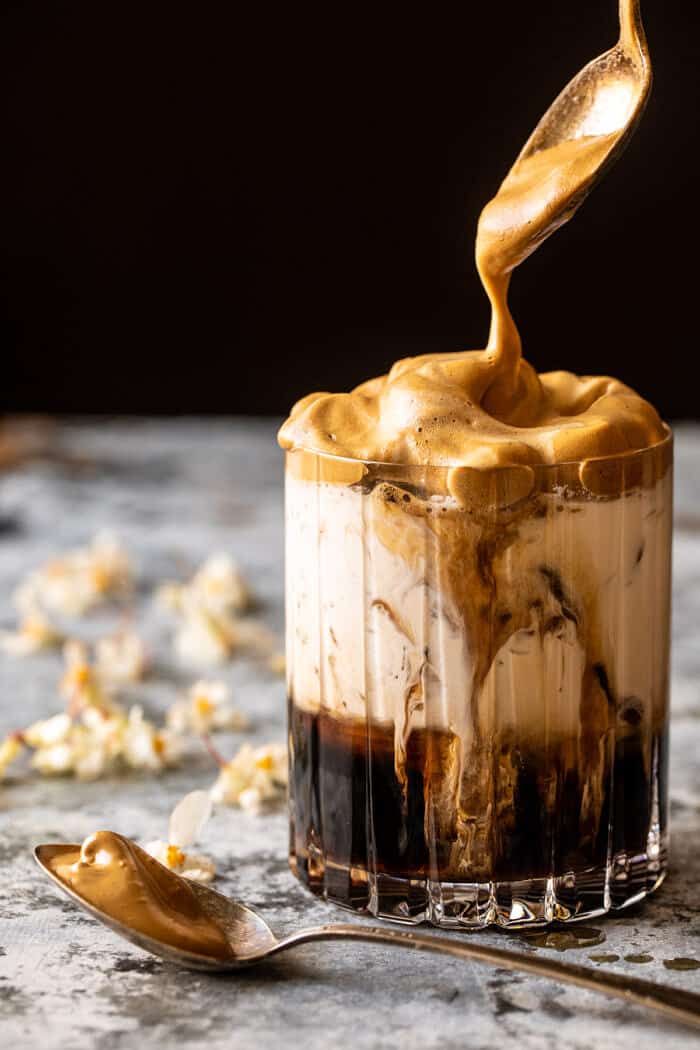 Saturday Sip: Whipped Coffee White Russian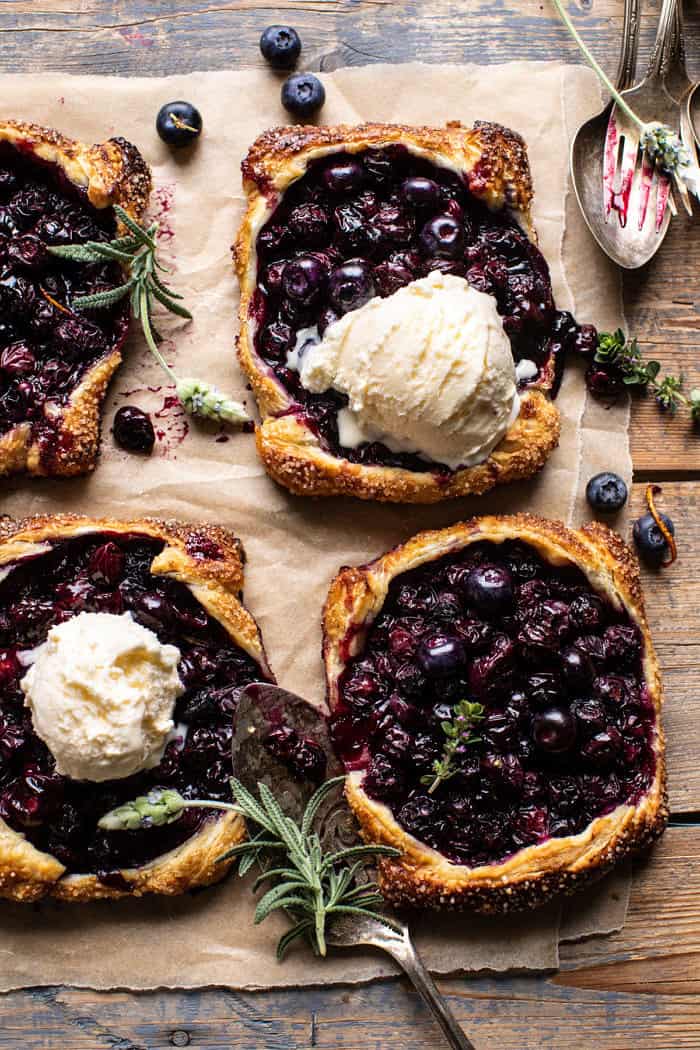 Sunday Baking: Blueberry Lemon Thyme Tarts
Finally, check out all the past Nine Favorite Things posts here.