Nine Favorite Things.
Thanks for joining me for another Nine Favorite Things post.

As I write this the snow is falling and it's the coziest night at home. My Little Market candle (love these candles) is burning and all is good. Usually January is a pretty boring month, but this year it's been good! I've really enjoyed having time at home after the busiest end to 2019. I had a little time to catch up. Though I'm not really caught up…just not as behind…which of course is an improvement! I began planning some spring HBH Super Simple cookbook events. And also got to do some brainstorming for the upcoming year…actually…even the years ahead.
After spending some time filming new videos last week, I was able to work on some HBH recipe testing this week. So many Instagram stories were filmed this week (you all seem to love when I demo recipes, what should I make next?). I also began prepping for a quick trip to LA that I'm supposed to leave for on Wednesday. I say supposed to, because at this point there's a lot up in the air and I'm not positive it's actually happening. We shall see. Stay tuned!
In some family-related news, my younger brother Red placed second in the LAAX Open this week in Switzerland. He wasn't planning on competing there but was persuaded to go at the last minute. It ended up being a great way to kick off his competition season. And especially good practice for the upcoming 2020 X-Games in Aspen, which begin on Thursday. Every time I watch Red snowboard I'm more in awe of his abilities. I've said this before, but it's really fun to watch him grow. He's come such a long way from two years ago when he first qualified for the Olympics. What's even crazier is that this February 11th it will have been two years since Red won his Olympic gold medal! Should I do a little trip down memory lane in an upcoming favorite's post with photos?
Coming up this week on HBH, I'll be sharing the first pasta recipe of 2020 (it's a lightened-up pasta). Tuesday's post is still up in the air but it will likely be something with citrus. On Wednesday we'll move onto my very favorite soup (so excited to share). Then a super simple sheet pan dinner on Thursday. And the sweetest, healthier chocolate dessert on Friday.
Lastly, if you're catching up on blog posts from the week, be sure to sign up for our daily newsletters. They'll help you to stay up to date with everything that's happening here, as well as fun content you'll only get via email. And of course, if you're meal planning today, don't forget to check out my menu below (it's #9 on the favorite's list).
Hope you enjoy this week's Nine Favorite Things!
1. Setting weekly goals.
I love setting goals and I have so many things I'd love to accomplish this year, but they are big picture goals that I will be working on throughout the year. I may not see them all come to fruition in 2020. And that is OK.
I recently read a post about setting weekly goals and found that not only did it make so much sense, it felt doable, exciting, and especially motivational too. Weekly goals feel so much less daunting and I love the idea of coming to the end of the week with three sold goals checked off my list. It almost feels like a game and the competitive side of me comes out a bit…but it's with myself. Weekly goals challenge me to hold myself accountable and I kind of love that. For more on this topic, read Emily's post on Cupcakes and Cashmere. I found it so inspiring that I'm going to try to plan weekly goals every Sunday!
My Goals For the Week:
1. go to be 20 minutes earlier every night…baby steps, but I have to be realistic.
2. do a studio barn tour on IG stories…even though it's not done – nor perfect (because everyone is asking).
3. finish packing up clothes for goodwill…trying to tidy up my home and get rid of clutter.
Question: I'd especially love to hear what you guys think of setting weekly goals. Anyone else love this idea too? What are your goals for the week?
2. My best cozy but healthy winter dinners.

Chinese Mushroom Dumplings with Sweet Chili Ginger Sesame Sauce

Healthier Italian Wedding Soup with Lemon and Garlic

30 Minute Coconut Milk Braised Chicken with Sweet Potatoes and Rice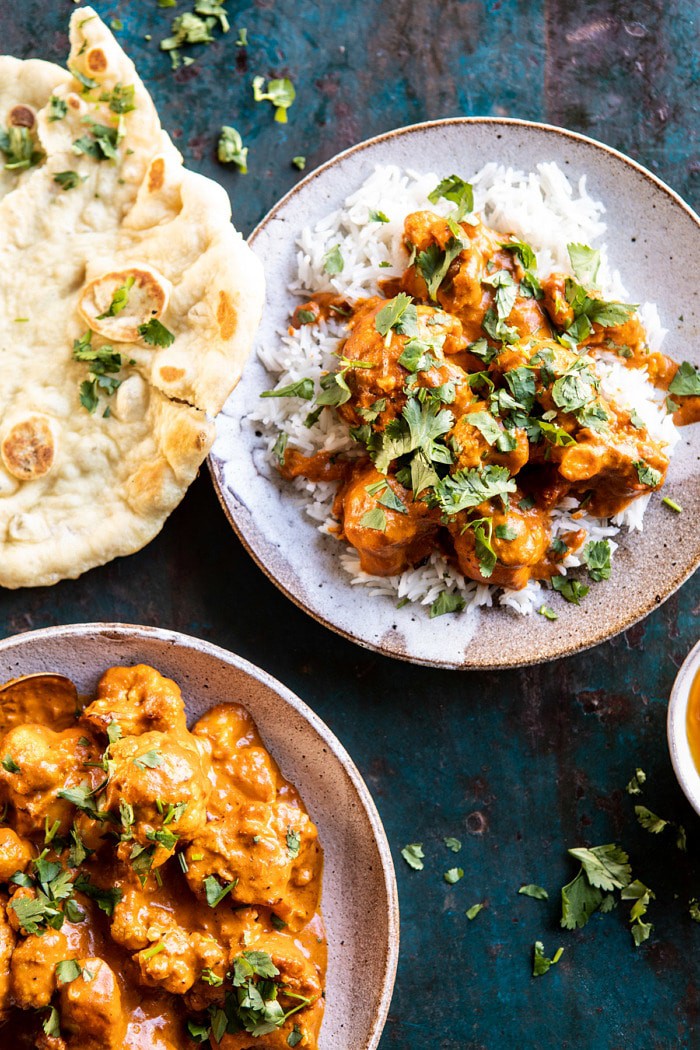 Indian Coconut Butter Cauliflower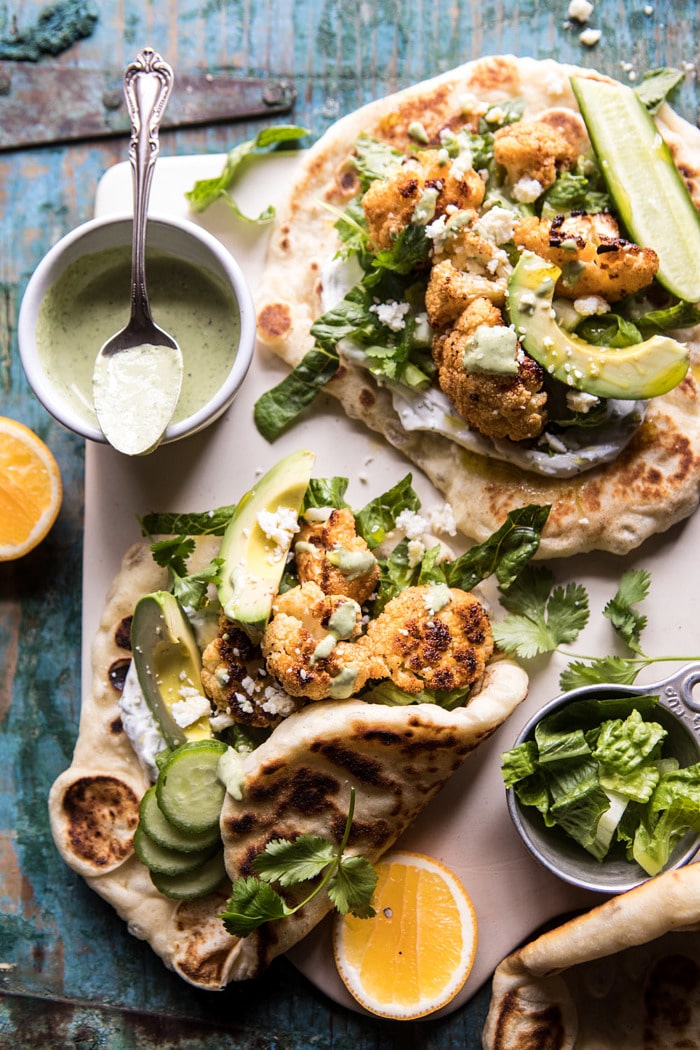 Cauliflower Shawarma Wraps with Green Tahini and Feta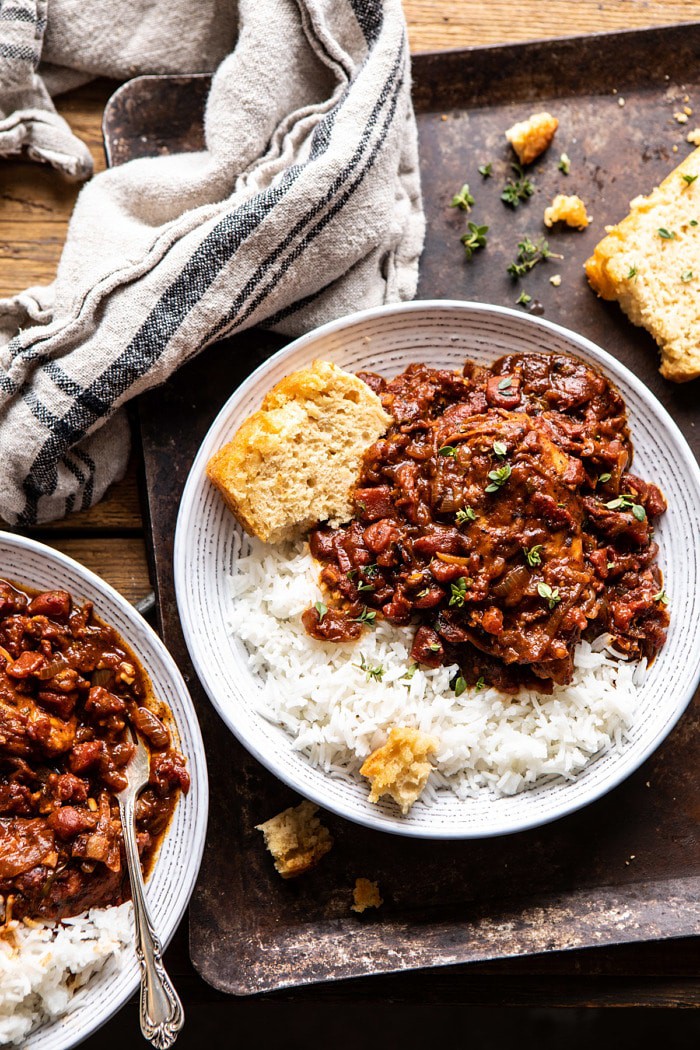 Healthier 30 Minute Beer Braised Chicken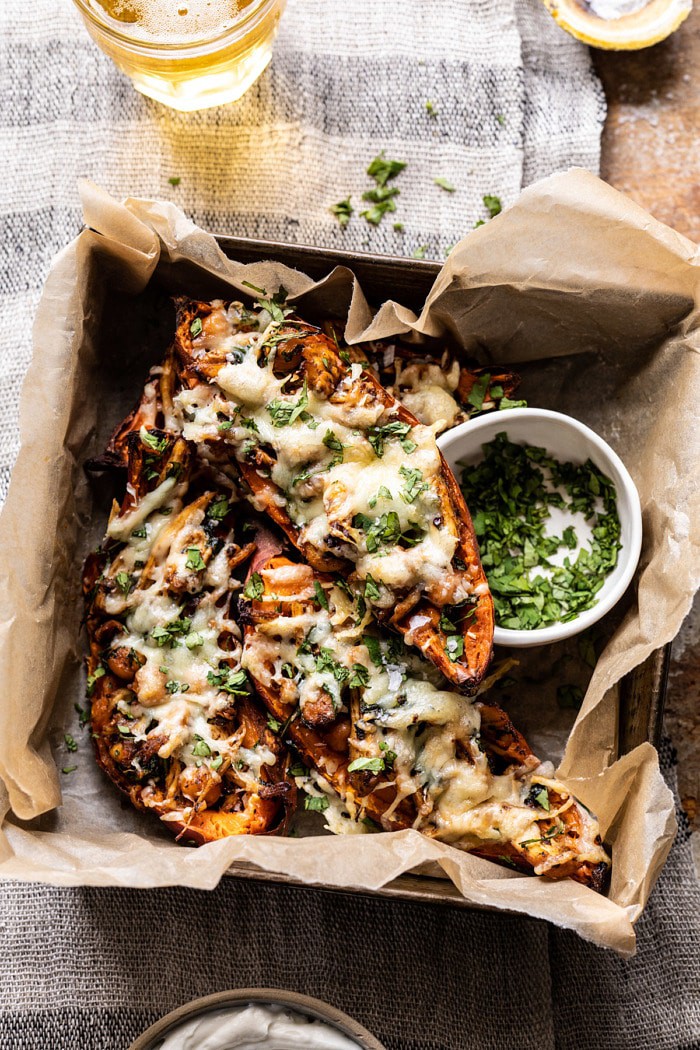 Healthy Chipotle Chicken Sweet Potato Skins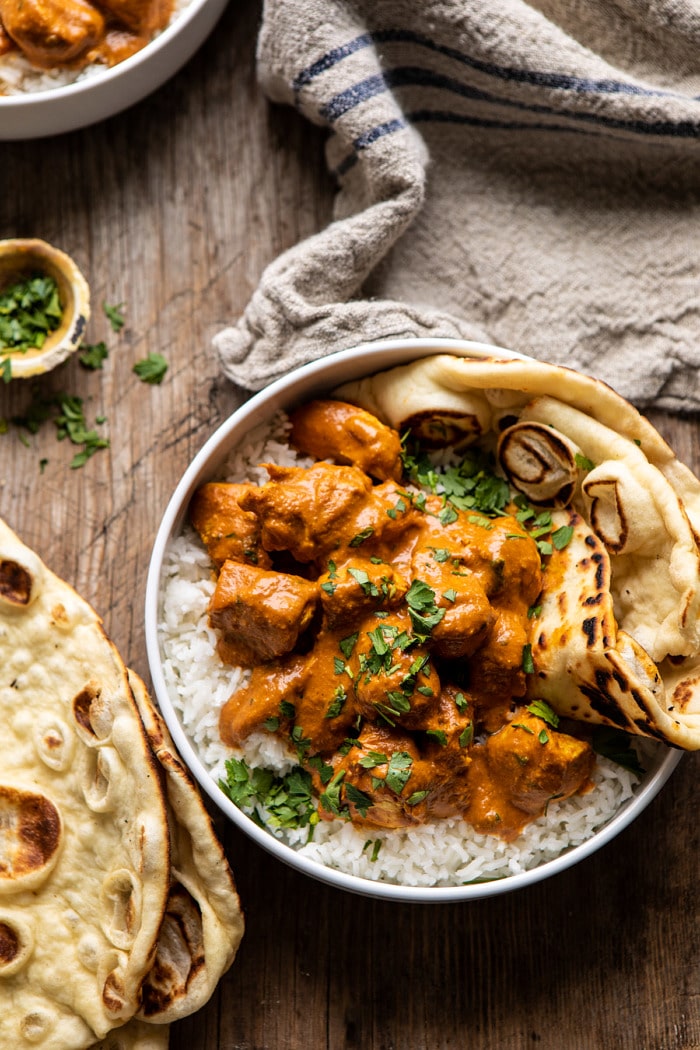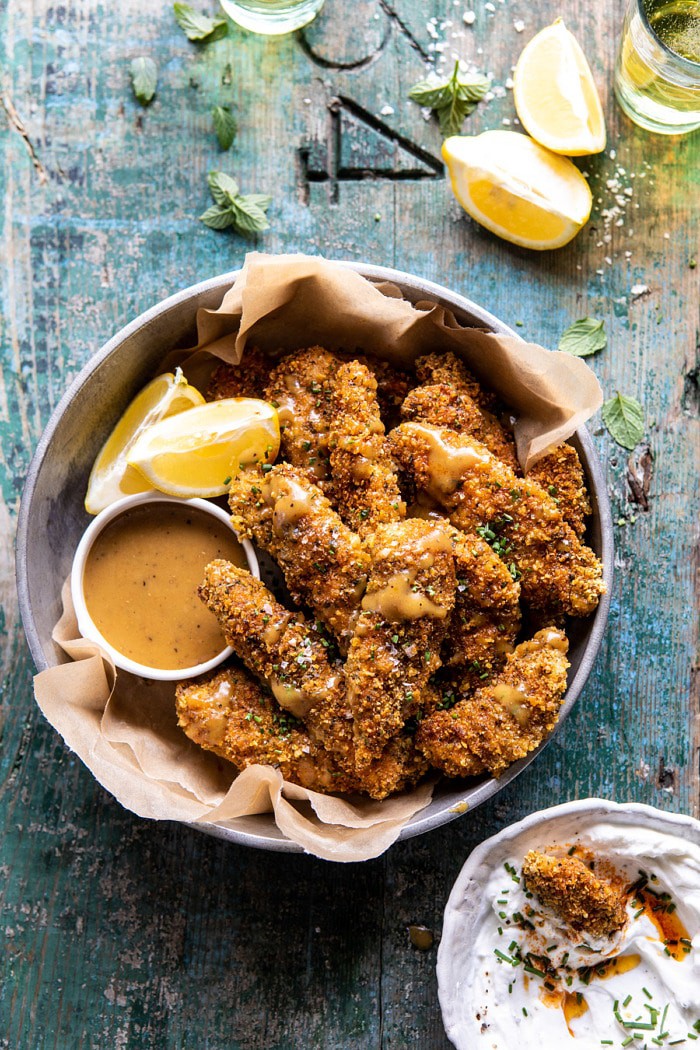 Baked Black Pepper Ranch Chicken Fingers with Honey Mustard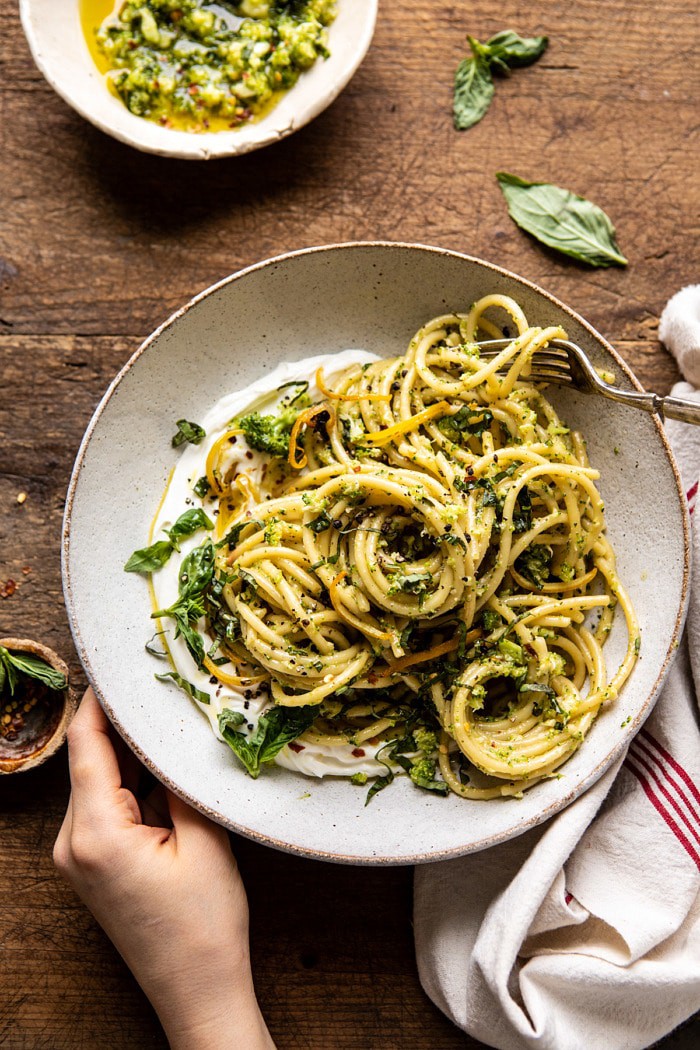 Broccoli Pesto Pasta with Whipped Ricotta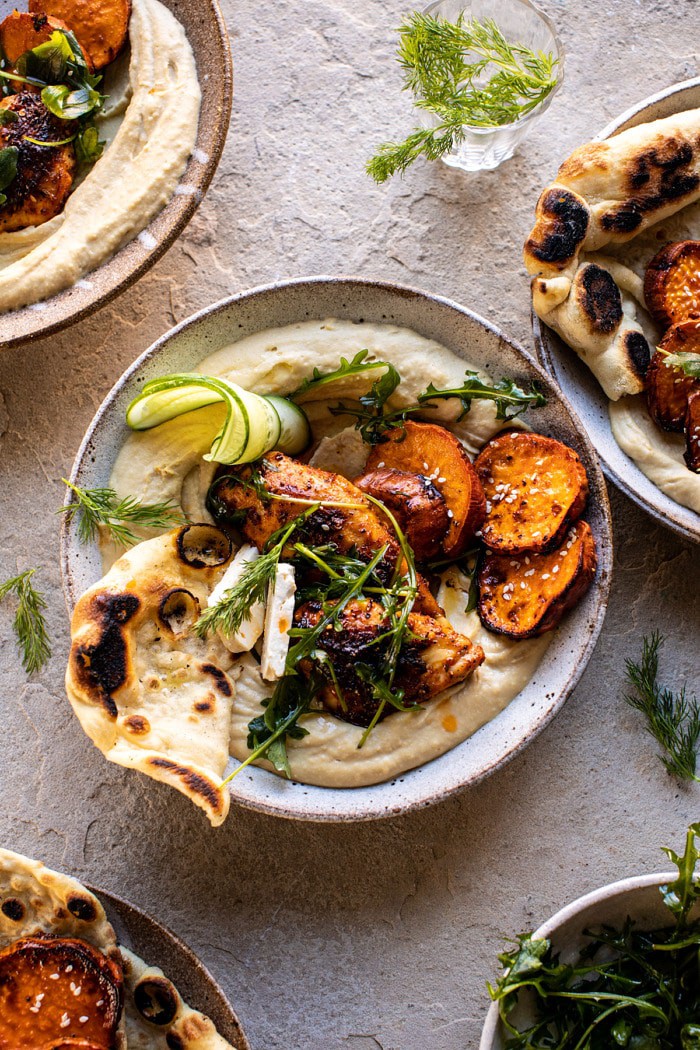 Sheet Pan Chicken Shawarma with Sesame Sweet Potatoes and Hummus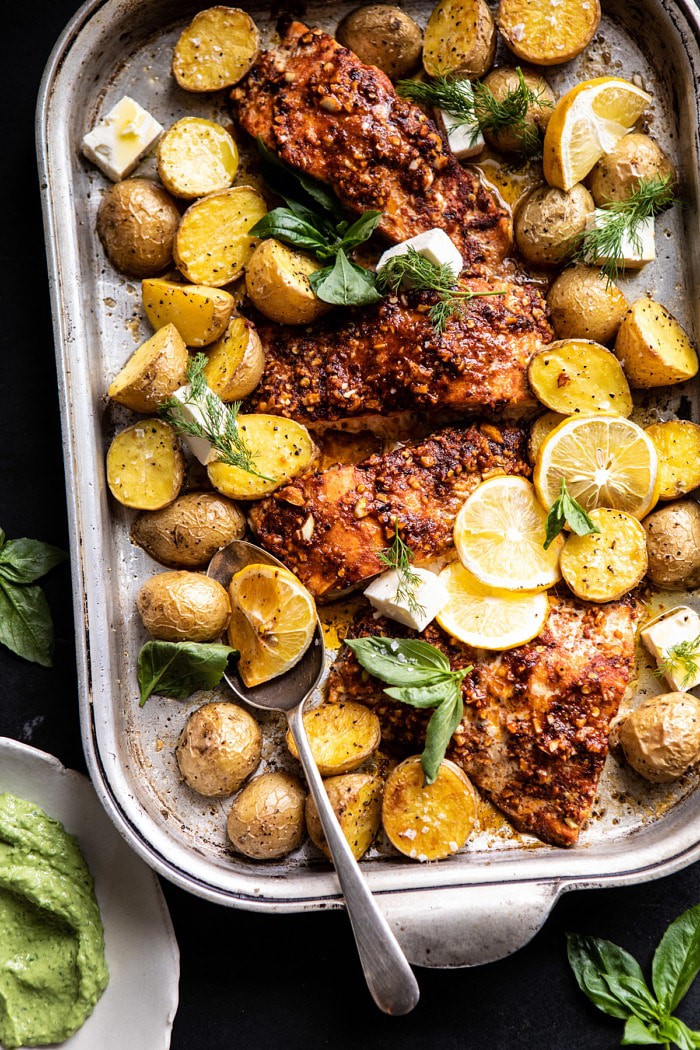 Sheet Pan Blackened Salmon Bowl with Potatoes and Avocado Goddess Sauce

30 Minute Thai Peanut Chicken Ramen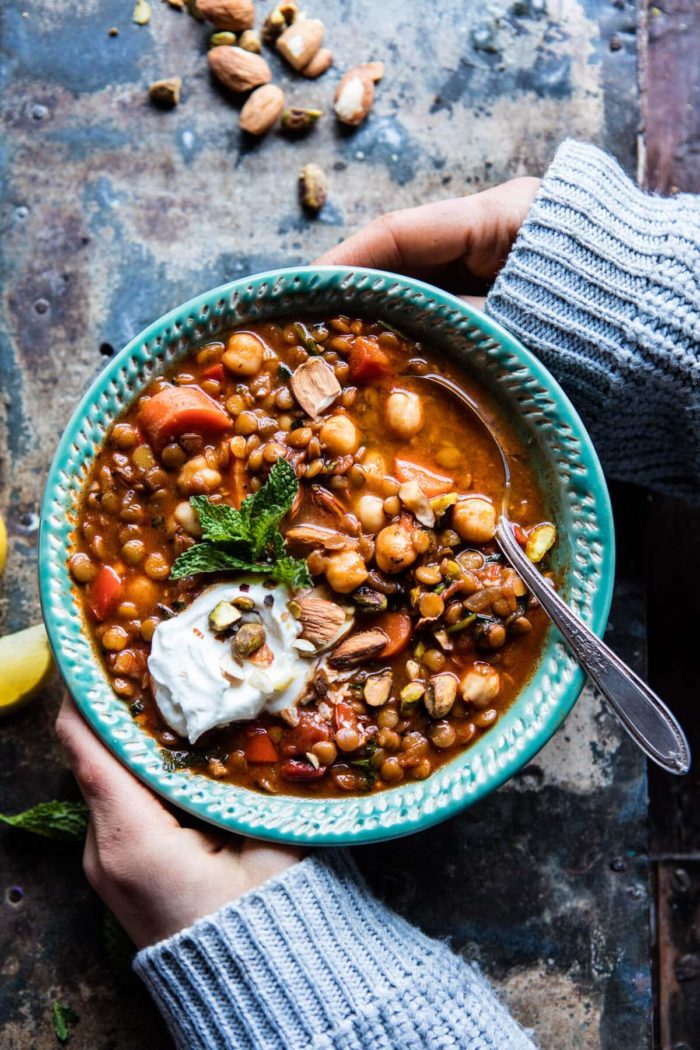 Crockpot Moroccan Lentil and Chickpea Soup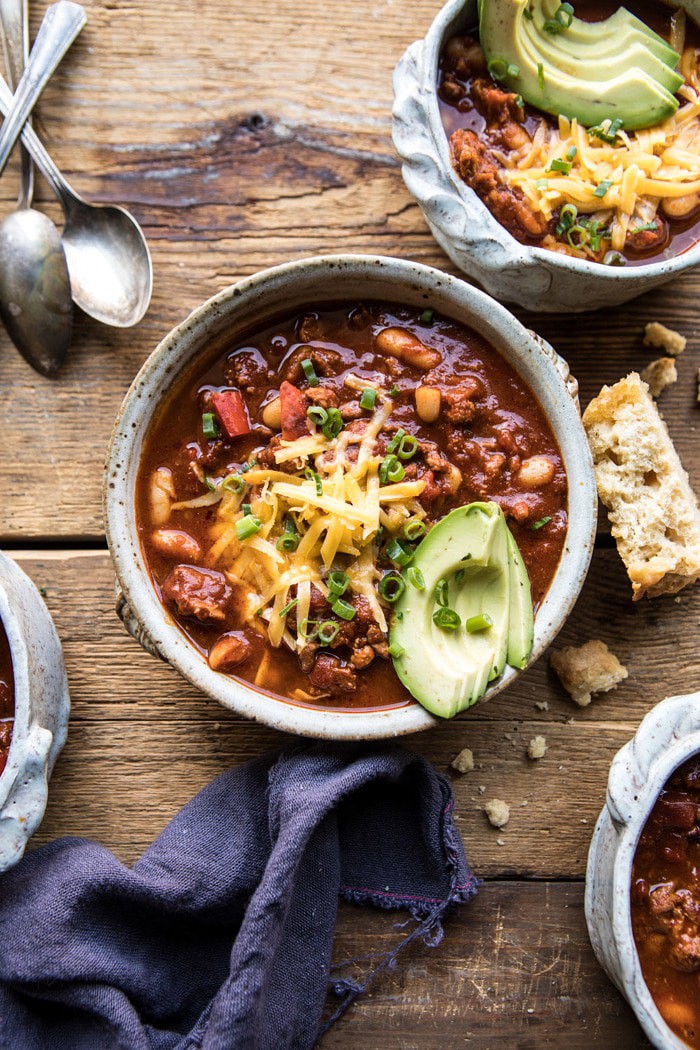 Healthy Slow Cooker Turkey and White Bean Chili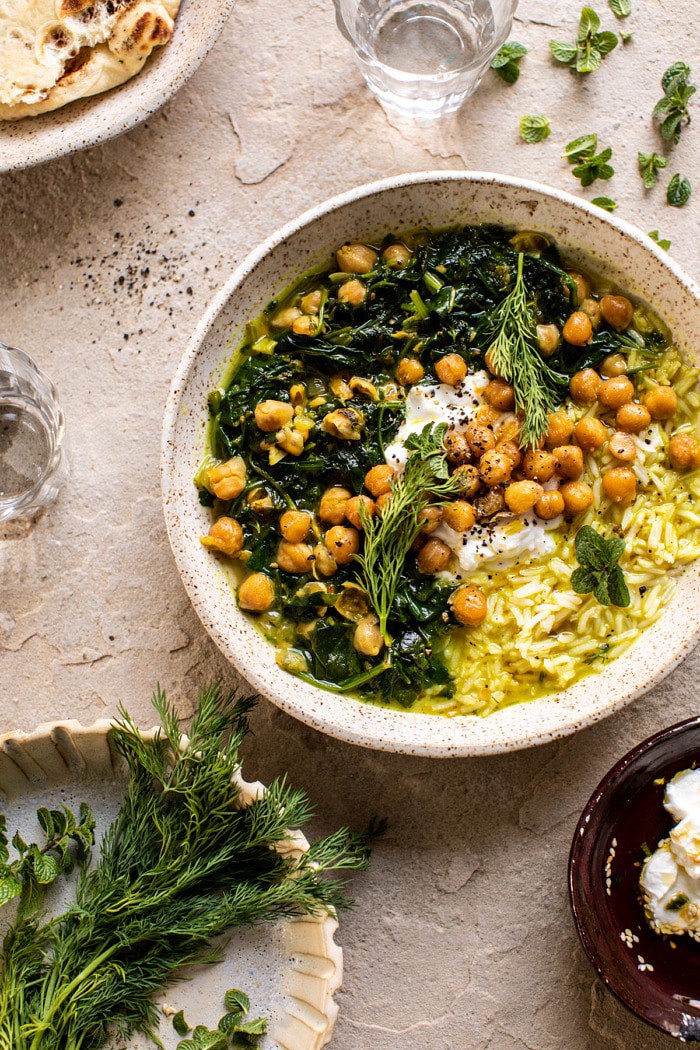 Persian Herb and Chickpea Stew with Rice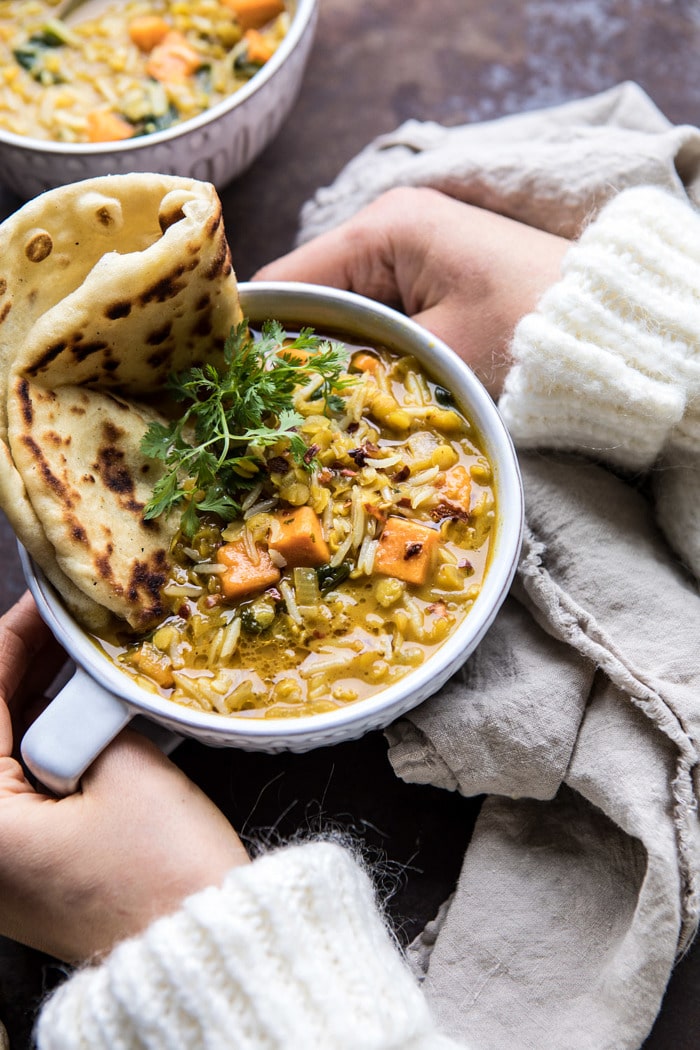 Coconut Sweet Potato Lentil Soup with Rice
3. My Favorite New Home Finds for a Winter Refresh…
Here is what I am dying to refresh my home with this season.


4. Favorite Questions of the Week.
q: So many questions about your process! How do you brainstorm or get ideas for new recipes?
a: I usually sit down once a month and write out a list of recipes I think I might want to create. If I'm really excited about them I'll add them to the content calendar which I keep on google calendar just so I have an idea of what the month ahead looks like. I'd say only about half of those recipes actually get tested. I just keep adding to this list over time, dividing it out by season, holidays, etc. It's honestly not very organized, but that's what I do. I also try to write down every single idea I have right away or I'll forget it. I use the notes app on my phone a lot.
My very best source of recipe inspiration is my family. There are so many of us. My brothers always send me photos of the dishes they've loved from all over the world. They also text me all the time saying you should make this or you should make that. Same goes with friends + cousins. And then, of course, there are the seasons themselves, which are a major source of inspiration to me. I'm always trying to cook for the time of year. It's what I love most…which is why cookbooks are actually super challenging for me!
q: Do you always prep all of your ingredients and put them in small bowls before you start?
a: Haha. No way! I only do this when I'm showing you all how to make a recipe. You guys seem to enjoy the flat layout of ingredients. So I try to do this when prepping for stories. When I'm testing recipes and photographing them…it's a full-on mess.
q: Does your income come primarily from your blog, your book, or etc.?
a: It's a mix of everything we work on. The blog, sponsored content, ads, books, long term projects. So much happens behind the scenes. It's not just what you see on Instagram!
5. Newest videos.
Persian Herb and Chickpea Stew with Rice…comfort food that's healthy.
Chocolate Chunk Coconut Banana Bread…truly the only banana bread recipe you really need.
6. Currently loving.
loving…Khaite, a new to me brand that I'm obsessed with. It's pricy but especially love their denim.
loving…reading Who What Wear. so much fashion inspiration.
loving…this Tacha soothing silk hand cream. it's saving my hands this winter.
loving…this inspiring story written by Aimee Song on Failure, Hard Work, and Finding Her Career Path.
7. A few links i am loving…
inside the Design of NYC's most Stylish new restaurant…dying to go here.
the 3 most important winter staples are one sale right now…sweaters, pants + all the boots.
where to travel based on your zodiac sign…feeling like a trip to Chicago is my future.
inside the design process…6 ways to save money when working with a designer.
how I get it done…InStyle editor-in-chief Laura Brown.
how to get rid of a pimple ASAP…the important things we all need to know.
5 things that actually make winter bearable…I mean, I love all of these things.
5 Trader Joe's recipes for a cozy date night in…these certainly are EASY.
rethink these temping house renovations trends…for a home with staying power.
top 5 destinations for design lovers in February 2020…St.Moritz, then Cape Town for me.
22 best smelling, bubbliest, most soothing bath products…if you need to chill today.
updated holy grail skincare…only the best products on this list.
has dating in NYC gotten easier or harder…um, isn't dating in general just hard?
the real locations that inspired 13 famous paintings…very cool/interesting.
8 ways to switch up styling your black jeans…if you need some winter style inspiration.
30 blunt haircut ideas for every length…if you're looking for a change.
life's best dinners…cozy and perfect.
cleaning hacks from professional housekeepers…are game-changers.
17 design trends to watch for in 2020…loving the minimalist vibes.
how to fall asleep faster…according to an expert.
8. Everything I'm loving from Topshop right now…


9. This week's dinners…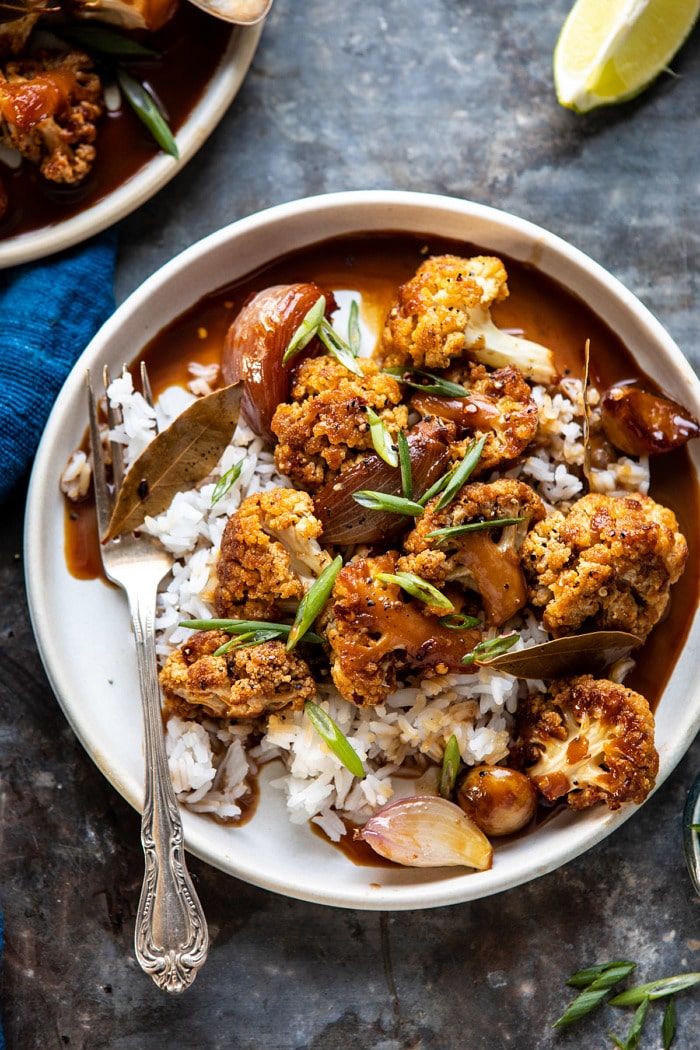 Monday: Easiest Filipino Coconut Cauliflower Adobo

Tuesday: Creamy Chicken and Gnocchi Soup (recipe in HBH Super Simple Cookbook)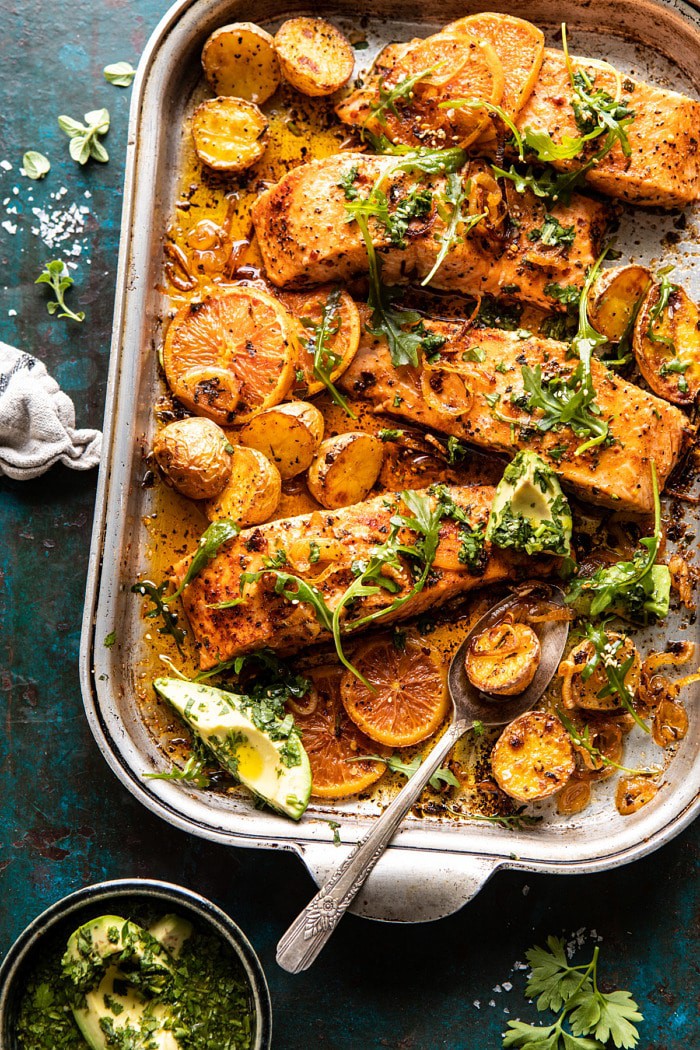 Wednesday: Sheet Pan Salmon with Citrus Avocado Salsa and Potatoes

Thursday: Spicy Peanut Soup with Sesame Halloumi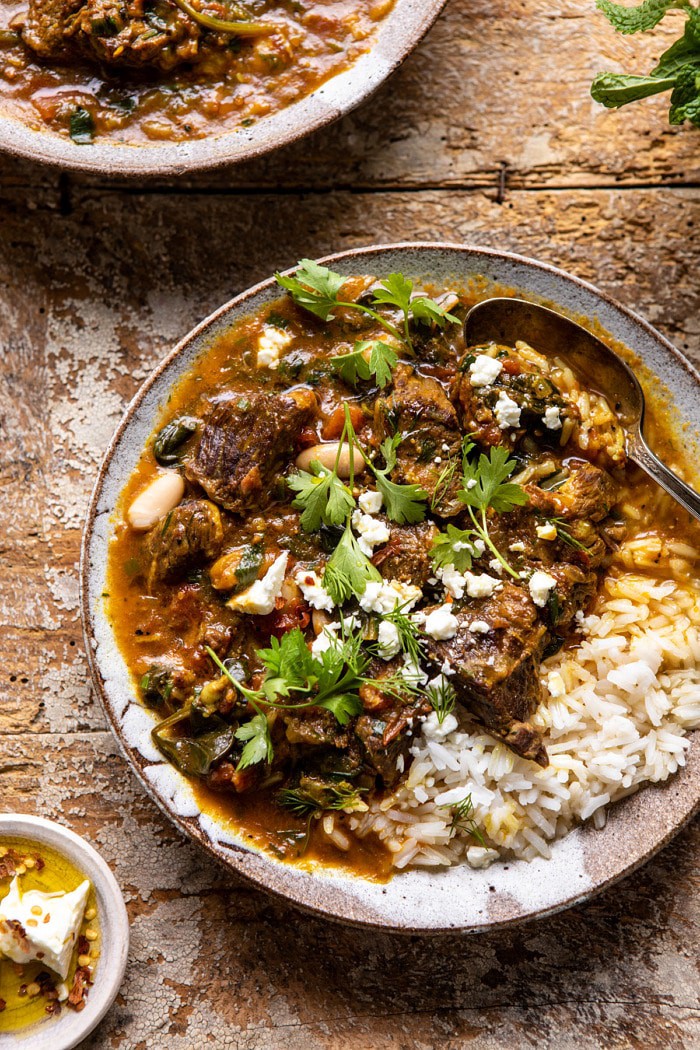 Friday: Persian inspired Herb and Beef Stew with Rice

Sunday Baking: Lemon Poppy Seed Cake with Citrus Honey Glaze
Finally, check out all the past Nine Favorite Things posts here.