Nine Favorite Things.
Thanks for joining me for another Nine Favorite Things post.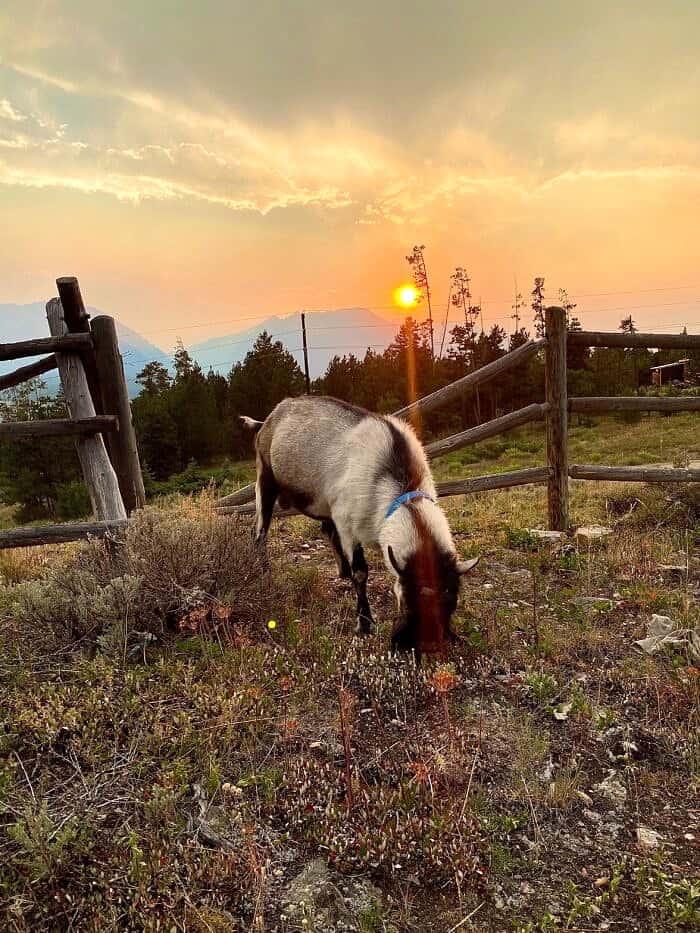 Sunday, Sunday! Did you guys know that Sunday is actually my least favorite day of the week? Well, kind of. Growing up, Sunday for me was always a "high anxiety" day with the anticipation of a full week of school ahead. If you read often, you already know that school was never my favorite. I struggled with school anxiety throughout all of my K-12 years. This meant Sunday was particularly hard for me and filled with anticipation for the week ahead. I basically stressed all day long. Not that much fun, right? Sadly to this day, Sunday still leaves me with a bit of an odd pit in my stomach. It's not horrible, I just feel off, not as much myself as I do on other days of the week. Weird, I know.
But what's even weirder? I oddly love, and look forward to, the sun setting and preparing a Sunday night dinner. Something about a good Sunday night dinner is so comforting to me. In the summer, my dad would do something simple like chicken and rice, or steak and rice (you get the idea…meat and rice). But once school started back up towards the end of August my mom would always put in extra effort and do a more family-style meal like chicken noodle casserole, pot roast, a whole roasted chicken, or steak with cheesy potatoes (yeah, we are from the midwest). And then homemade bread with dessert too. It was the ultimate comforting family meal…though it was always chaotic.
But this is why I love a good Sunday night dinner. It's so special to me and I really see tonight as the perfect night to come together and enjoy a good warming dinner. Does anyone else prepare special Sunday night dinners? Especially during the school year?
With school kind of sort of starting back up again, it's got me thinking about good Sunday night dinners we can make for late August and early September. I'm already so excited.
Question: what is your favorite Sunday night dinner? Any new requests as we head into the late summer and early fall season?
Anyway, a bit of a random story, but that's me, always sharing random stories with you guys!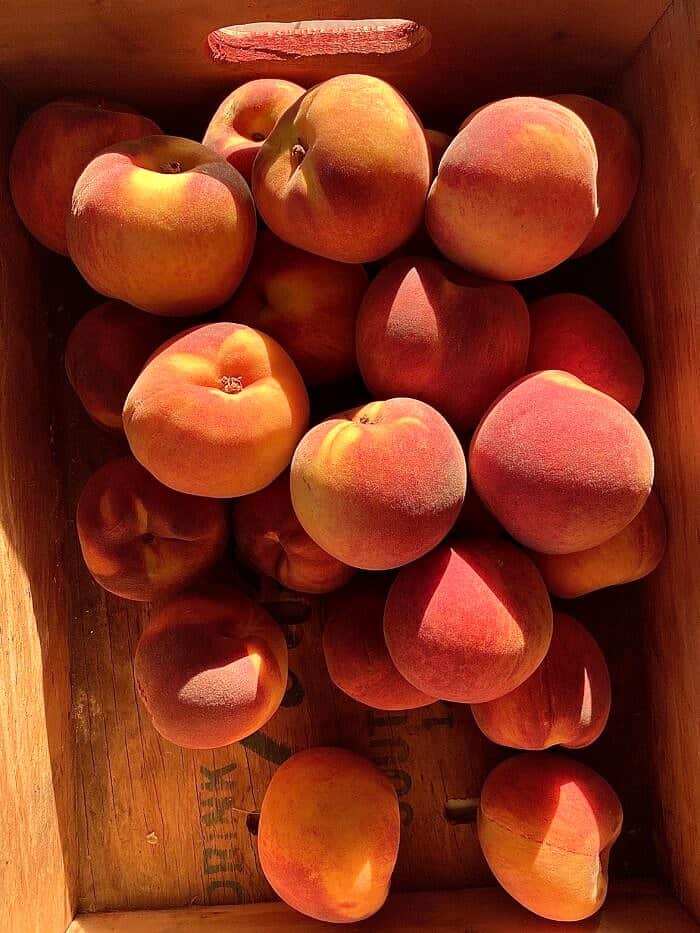 Moving along now! Hoping you all had a great week! Ours was all over the place and busy. Per usual, but not complaining about it!
We have a lot of wildfires burning in the area here in Colorado. The smoke outside is very, very intense right now. We're all OK, but praying for some rain and shifts in the wind to help blow out the smoke. We need some fresh air, and bad!
And in much more uplifting and fun news, it's coming up on our "busy" season with fall and the holidays approaching. This means that those launches I've been teasing you guys about are going to be happening soon…so excited! Everything is really coming together and I can't wait to share more. But man, things are all over the place and hectic. I need to figure out a way to be more organized. Everyone out there with very organized work/family lives, what's your secret? Please do share!
Oh, and in other fun news, that Nordstrom sale starts on the 19th! I need to find some new outfits for a few upcoming shoots and my cousin Maggie's wedding. For those of you shopping the sale, is there anything you guys are eying? So many good deals. Sharing favorites in favorite number seven!
Coming up this week on HBH, we've got a mix of light summer and slightly cozier recipes. We'll be starting off with a new cheesy pasta. Then moving on to a fun seafood appetizer…that could easily be dinner with a side of rice. Then a new easy instant pot dinner (that everyone always loves). And lastly, we'll be rounding out the week with something fun and sweet on Friday.
If you're catching up on blog posts from the week, be sure to sign up for our daily newsletters. They'll help you to stay up to date with everything that's happening here, as well as fun content you'll only get via email. If you're meal planning today, don't forget to check out my menu below (it's # 9 on the favorite's list). You can grab the full grocery list for this week's menu in our special Sunday newsletter.
1. New and old beauty favorites from Violet Grey.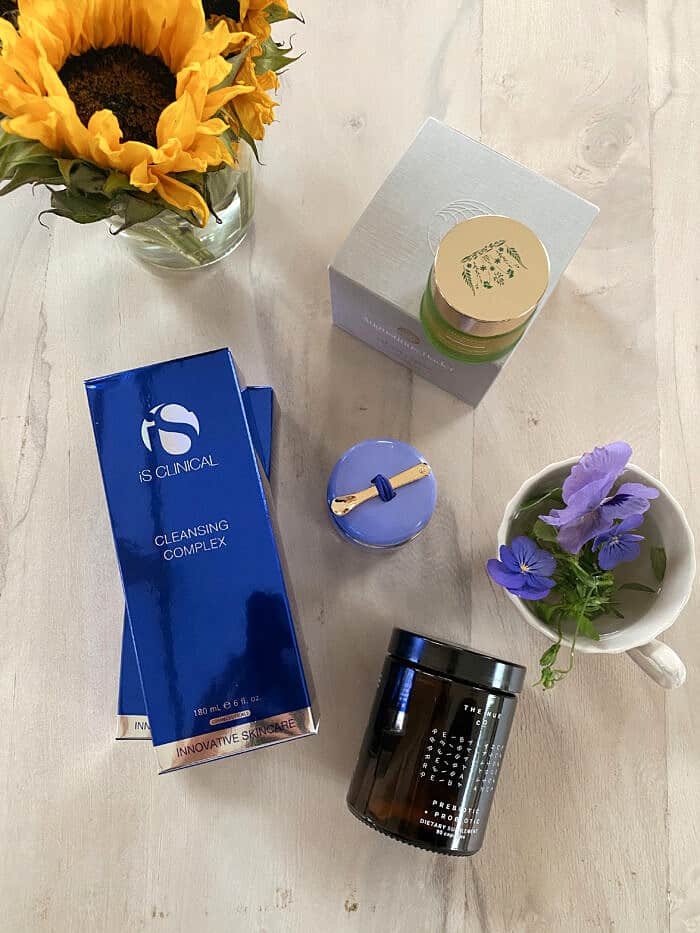 I've been getting a lot more questions about beauty and makeup products, which quite honestly is a little shocking to me. But since there seems to be such interest, I thought I would switch things up today and share a few products I'm using and or loving right now that I've gotten at Violet Grey. In general, I keep skincare simple and don't really do anything fancy. A good face wash, face oil, and moisturizer…and that's kind of it. I love doing a mask or something fun like that on a Sunday night. But other than that, simple is my regimen.
So, I'm starting off with an oldie but goodie…iS Clinical Cleansing Complex. This is a tried and true favorite. I've used it many times this past year and I can't recommend it enough. Not only is this a cleanser, but it doubles as a makeup remover as well.
I'm also trying something new…Doctor Rogers RESTORE Face Wash. I've only used it for just a few days, but so far, I love the way my skin feels after using it. This face wash uses gentle suds to remove makeup and oil without irritating your complexion. Added bonus, it's a clean beauty find!
For something more affordable…I love the Sunday Riley Ceramic Slip Cleanser. Another affordable option I love is Biossance Squalane + Tea Tree Cleansing Gel.
And another oldie but goodie…Tata Harper Resurfacing Mask. Love this product so much. After using the mask my skin almost instantly feels brighter and has more of a glow. It works to minimize the appearance of pores and improve texture. If you're looking for a new mask I highly recommend trying this. Good for a little Sunday beauty prepping too!
I'm also trying something else that's new…The Nue Company Prebiotic + Probiotic. These have been intriguing me for a while now so I finally decided to try them out. I will for sure keep you guys posted on how I like them. But from what I've read, they help with digestion, skin, and keeping common sicknesses away.
Again, another oldie but goodie…BYREDO Bibliotheque Candle. This is such a splurge, but I really love this candle. I love the scent, the way it burns down, and the very minimalist design (I think it's so pretty). Once the candle has finished burning I reuse the jar as a flower or herb vase. It leaves zero wax behind, so you really get your money's worth! All this said, I equally love this more affordable Boy Smells candle (it's actually burning right now), which is the perfect summer scent.
Another new product I'm trying is…TATCHA Dewy Skin Concentrate. I have other products from TATCHA that I love (their body butter is one of my favorites). So I have a feeling I will love this too. My skin has been so dry lately. Especially with the wildfires that are burning right now, so I'm really excited to give this a try. I can already tell you that it feels amazing going on, and my skin still feels moisturized in the morning.
Another affordable option is Biossance Squalane + Omega Repair Cream. I use this almost every single day. It's a tried and true favorite. I also love their eye cream.
Lastly, another oldie but goodie…Necessaire Body Exfoliant, Body Wash, and Body Lotion. No surprise here, I'm always talking about Necessaire. They have the best affordable clean beauty products that really do work. Right now, I'm loving their eucalyptus scent (which all of their products offer), and their new deodorant.
Whoa, I didn't know I had so much to say about beauty products. Let me know if you guys enjoyed this. If not, I don't need to ever talk about it again. Haha, just let me know, but I thought it would be fun to switch things up a little here!
2. Top eight favorite summer Sunday night dinners.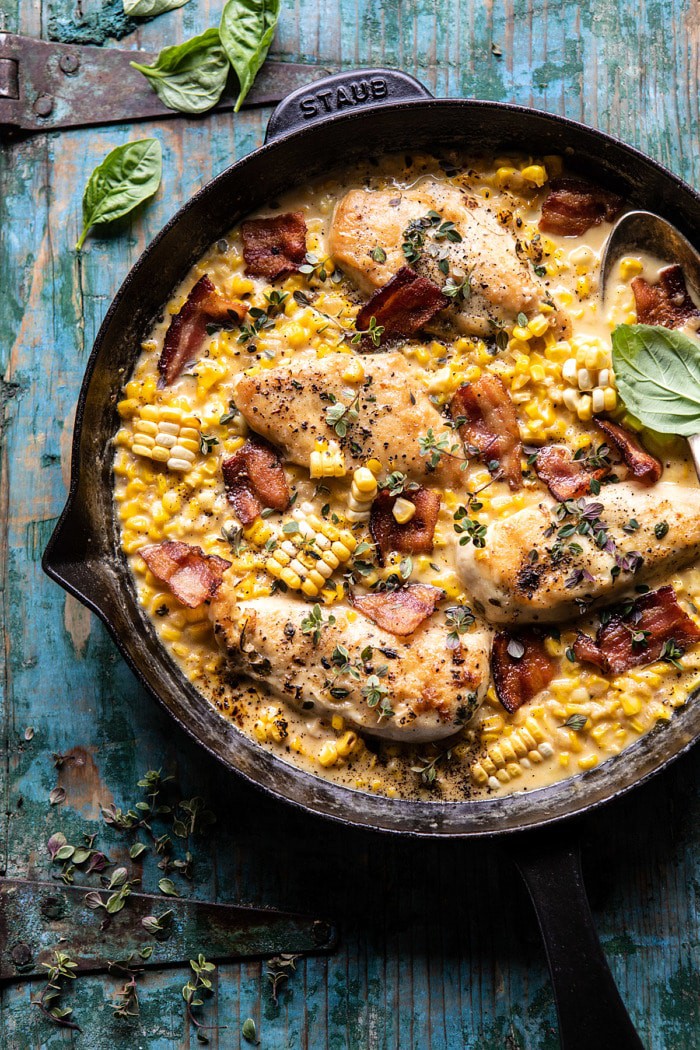 Garlic Butter Creamed Corn Chicken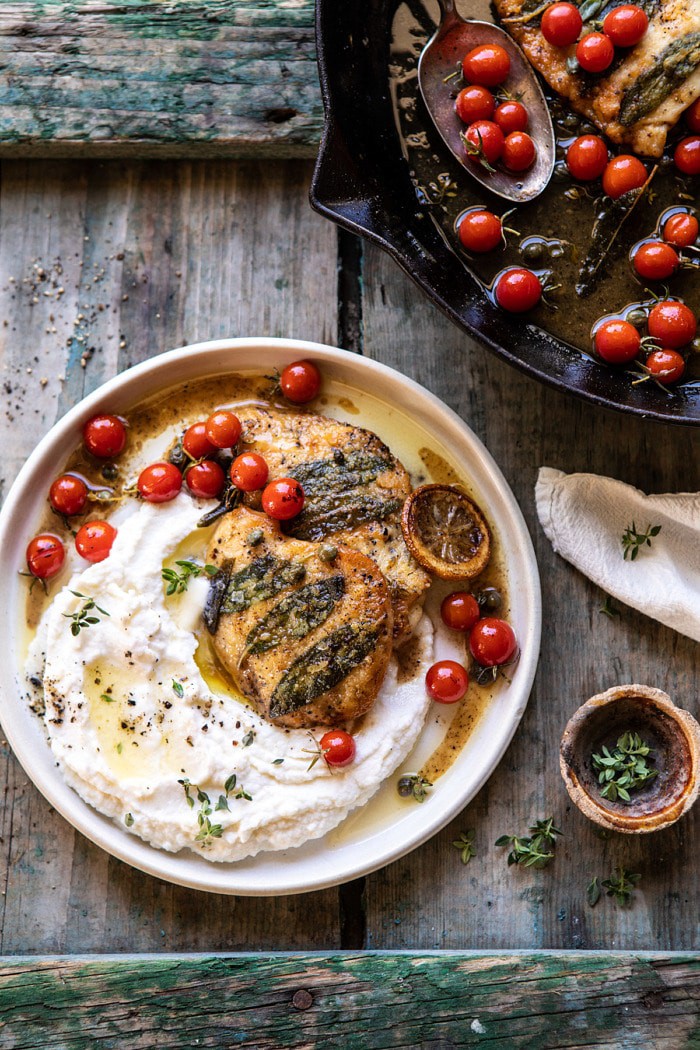 Sage Lemon Butter Chicken Piccata with Mashed Cauliflower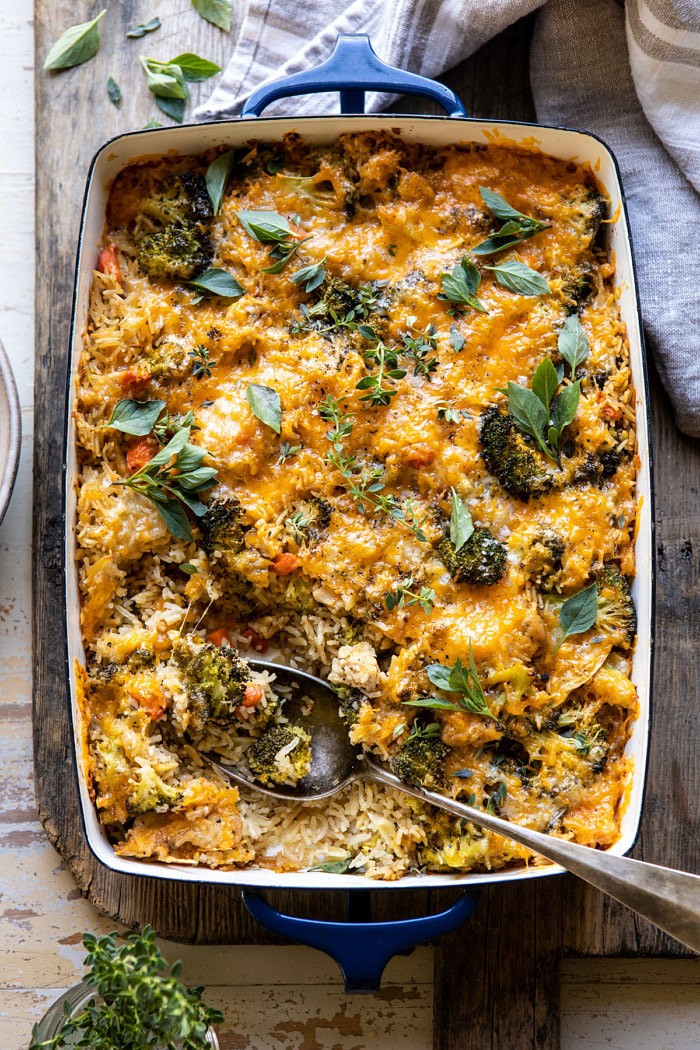 Broccoli Cheddar Chicken and Rice Casserole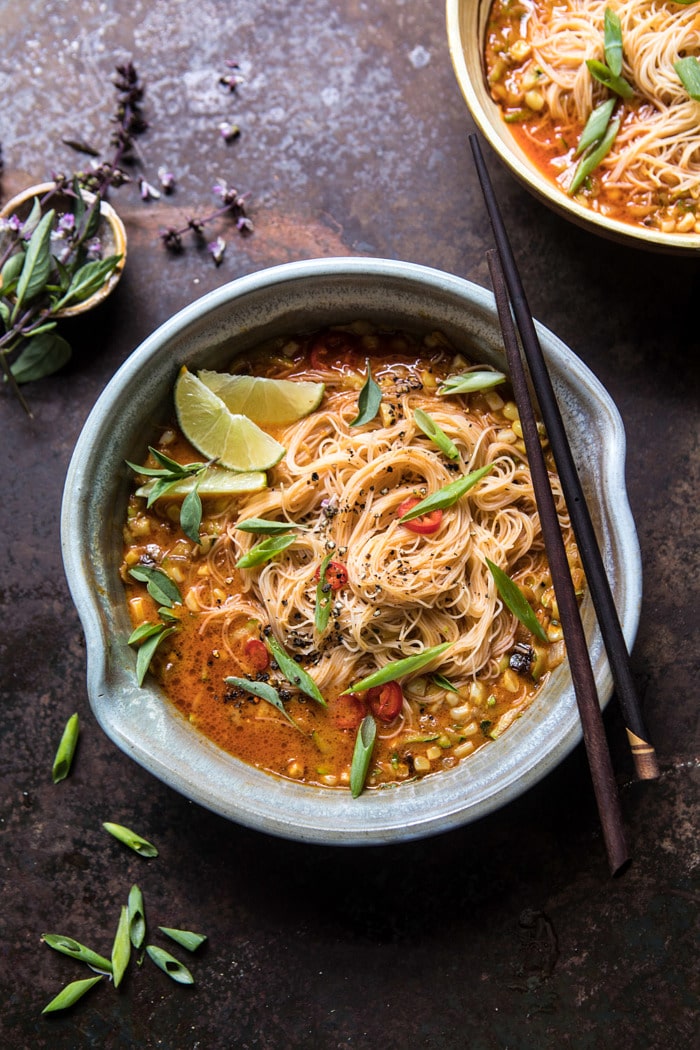 Saucy Coconut Curry with Rice Noodles and Garden Vegetables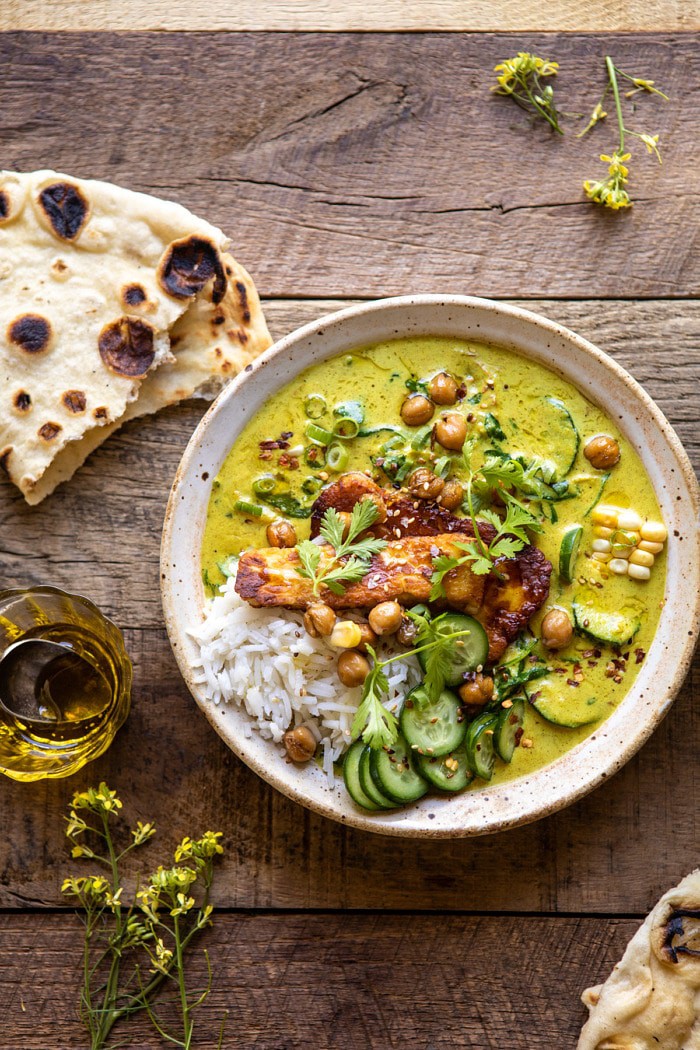 Summer Coconut Chickpea Curry with Rice and Fried Halloumi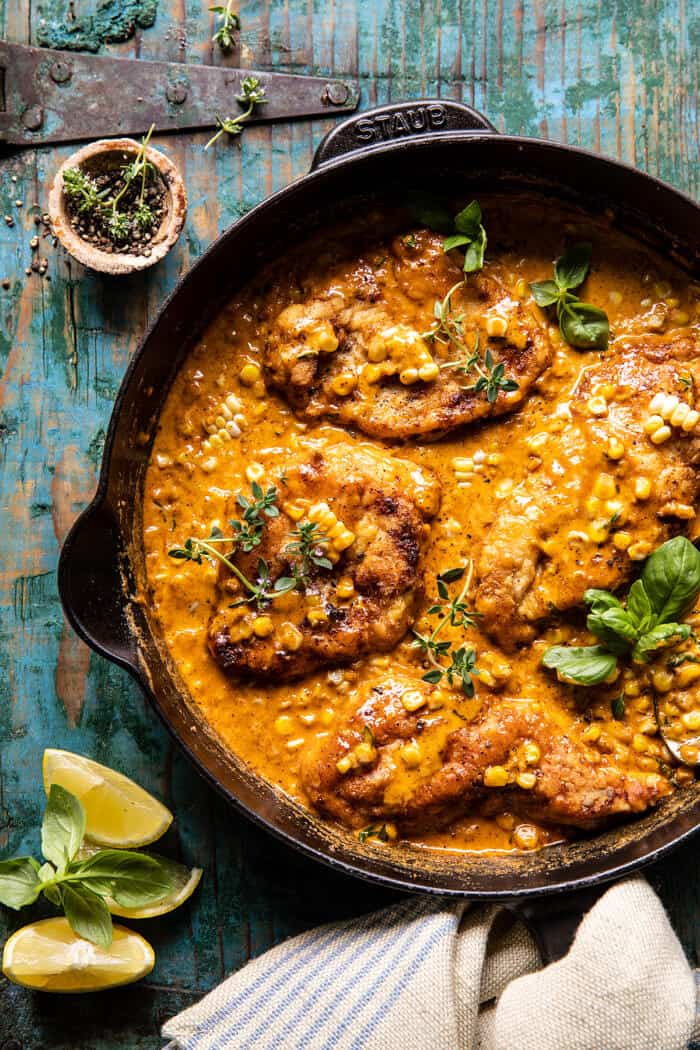 Skillet Creamy Cajun Chicken Lazone with Herby Corn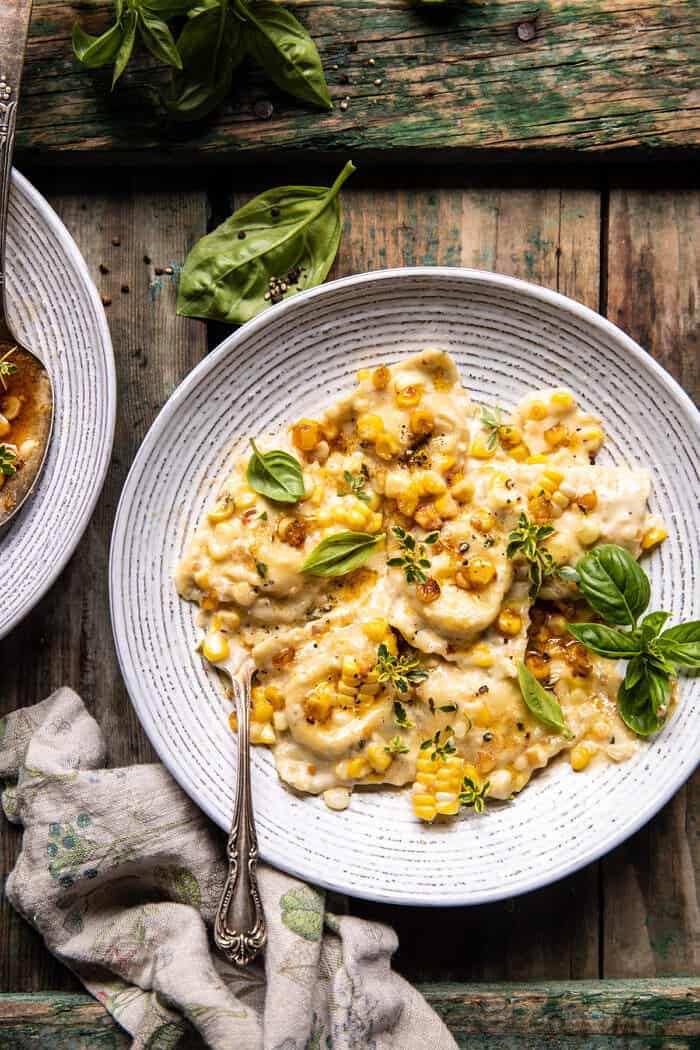 Browned Garlic Butter Creamed Corn Cheese Ravioli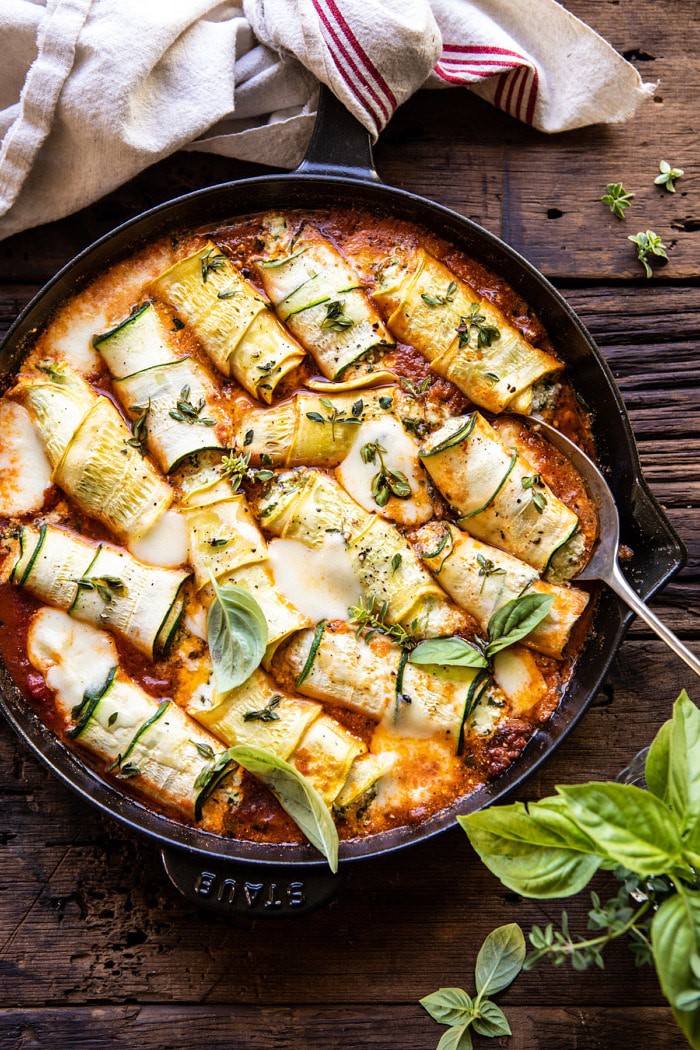 Spicy Pesto and Cheese Stuffed Zucchini Involtini
Question: would you guys enjoy a larger roundup of Sunday night/family-style recipes for the fall?
3. H&M launched its fall home collection…
4. Favorite questions of the week…
q: Do you have any advice for people who are anxious about pursuing non-traditional careers?
a: Yep, jump in and go for it! Especially in this day and age with so many of us working from home. If you have something you love and want to pursue it as a career, put in the hours/work and just do it. Everything takes time. Building a new career for yourself is going to be hard, so don't expect overnight success. BUT keep working at it and you'll get to where you want to be. You just have put in the time and commit.
q: When are we getting a banging meatloaf recipe?
a: If I shared a meatloaf recipe this would make my oldest brother the happiest. Like the happiest. He is obsessed with meatloaf. But I've honestly never been that excited about meatloaf. Would you guys enjoy a meatloaf recipe?
q: Your skin is so smooth and clear, what's your skincare routine?
a: First, please know I have far from perfect skin and definitely deal with blemishes and redness. That said, I've been doing a really simple routine. Washing my face after hiking in the morning and then again at night before bed. I then use Vintners Daughter essence followed by their serum. I have super dry skin (and it is super dry here), so I'll also use a moisturizer. A few I love are Biossance, Sunday Riley, and Tatcha. Also, Augustinus Bader is amazing, but a much pricier option.
5. latest recipe videos.
Sheet Pan Chipotle Cheddar Corn and Chicken Enchiladas…current favorite easy summer dinner. These are so good.
20 Minute Lemon Butter Pasta with Whipped Ricotta…buttery, garlicky, tossed with caramelized lemon, zucchini, and basil. Yum.
And On Instagram Stories: 
Prosciutto Balsamic Peach Chicken with Burrata + Basil
Jalapeño Cheddar Corn Fritters with Chipotle Aioli
Cheesy Zucchini Chicken and Rice Bake
Peach Brie Pastry Tarts with Peppered Rosemary Honey
Giant S'mores Stuffed Chocolate Chip Skillet Cookie
6. Inspiring Me On Pinterest.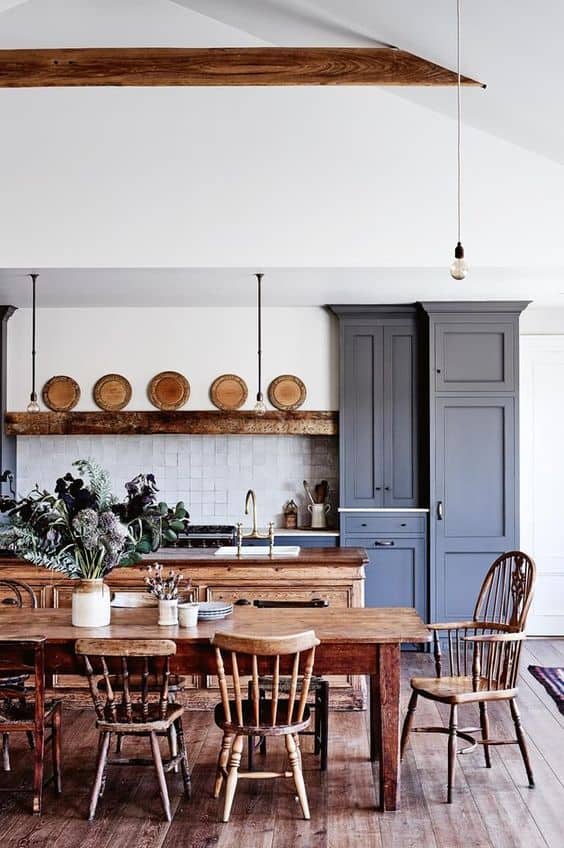 photo via Homes To Love



above two photos via Domino

photo via House Beautiful

photo via Domino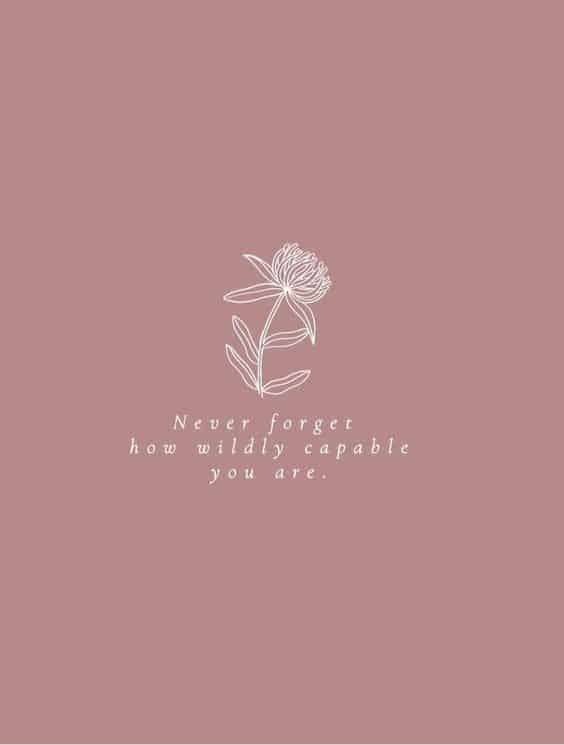 7. favorite links i'm loving…
4 Easy Ways Your Family Can Get Out the Vote From Home…the things we need to know.
The Formula for a Charming Kitchen…5 One-of-a-Kind Pieces.
Golden Turmeric Tahini Sauce…and the Dinner Recipe to Go with It. Yum.
Kitchen Essentials That Make Cooking at Home Easier…personally I love kitchen scissors and a cookie scoop.
This Georgian Home Is a Flower-Filled Retreat…love this house, especially the garden.
37 Affordable Mirrors That Will Make a Statement in Your Home…love this one.
75 Best Cookie Recipes of All Time…soo, Sunday baking? Yes, please.
What You Might Find in Shay Mitchell's Makeup Bag…highly thinking about ordering it all.
How to Make Quick-Pickled Anything…if your summer garden is overflowing, start pickling.
How Did You Pick Your Child's Middle Name…read the comments. Such cute stories.
Do You Have a Secret Family Recipe…again read the comments. What's your family's secret recipe?
A Sea Captain's House…love how old and vintage this home is. So cute.
66 Pumpkin Recipes to Make This Fall…I am not ready for this, but maybe you are?
Kate Hudson Buys Multiples of This $59 Kitchen Essential…I have these mini Cocotte's too. Love them.
Set Up a Homeschooling Station for Kids in One Afternoon…if you need some ideas/help.
How to Plan the Ultimate Road Trip…tips from an expert.
How to Shop for Well-Made Clothes Online…if you need online shopping guidance.
8. Just scrolled the Nordstrom Sale, here is what I found…
9. this week's dinners…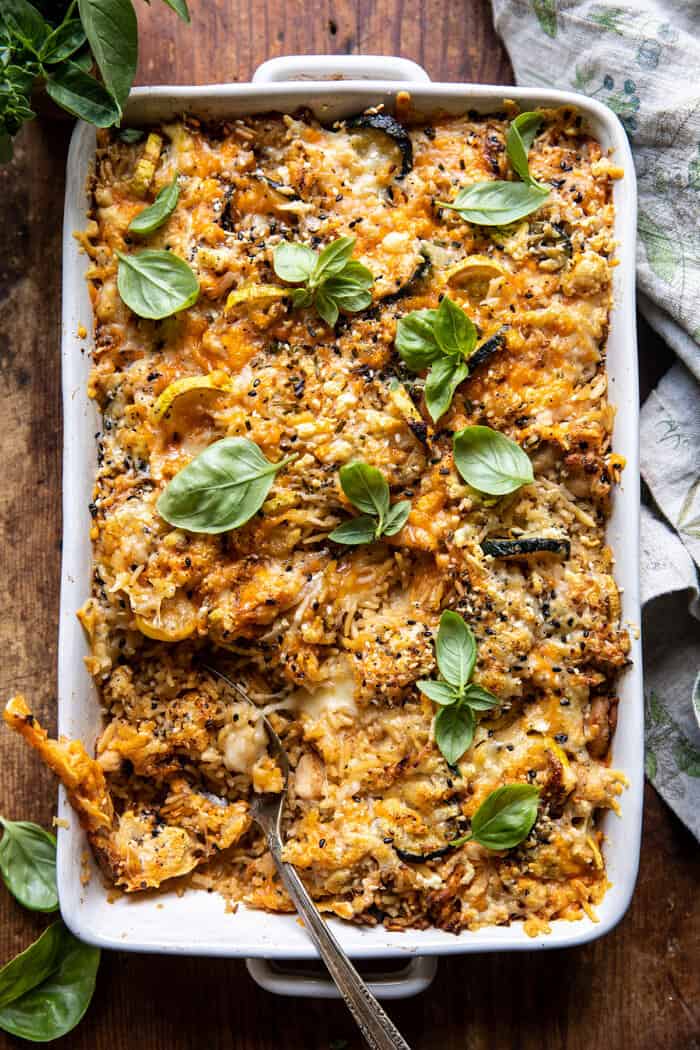 Monday: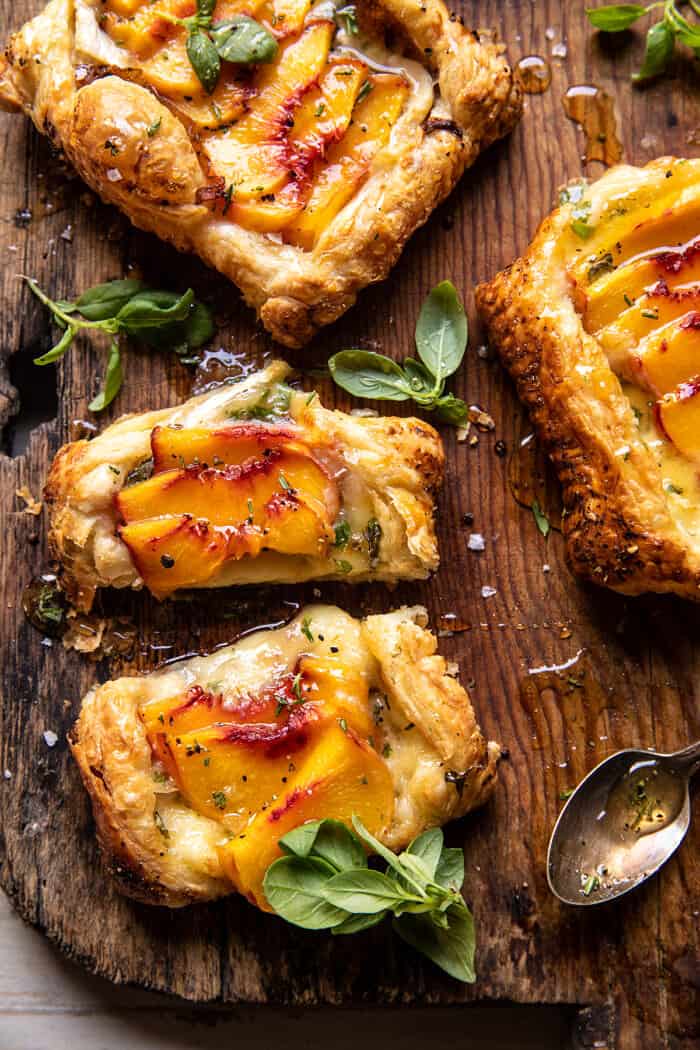 Tuesday: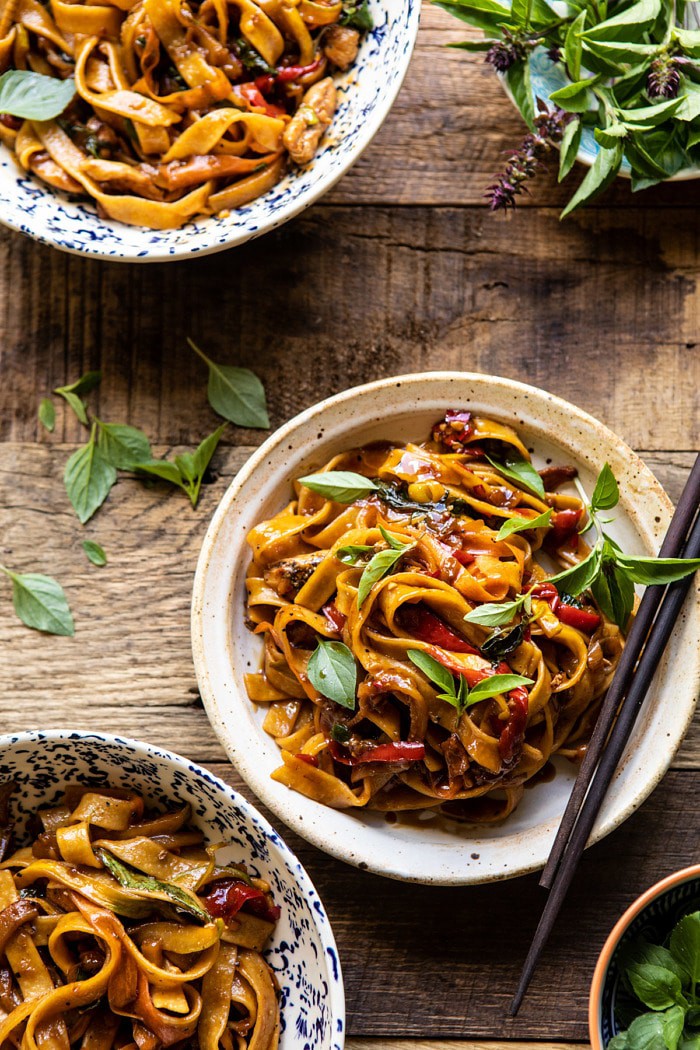 Wednesday: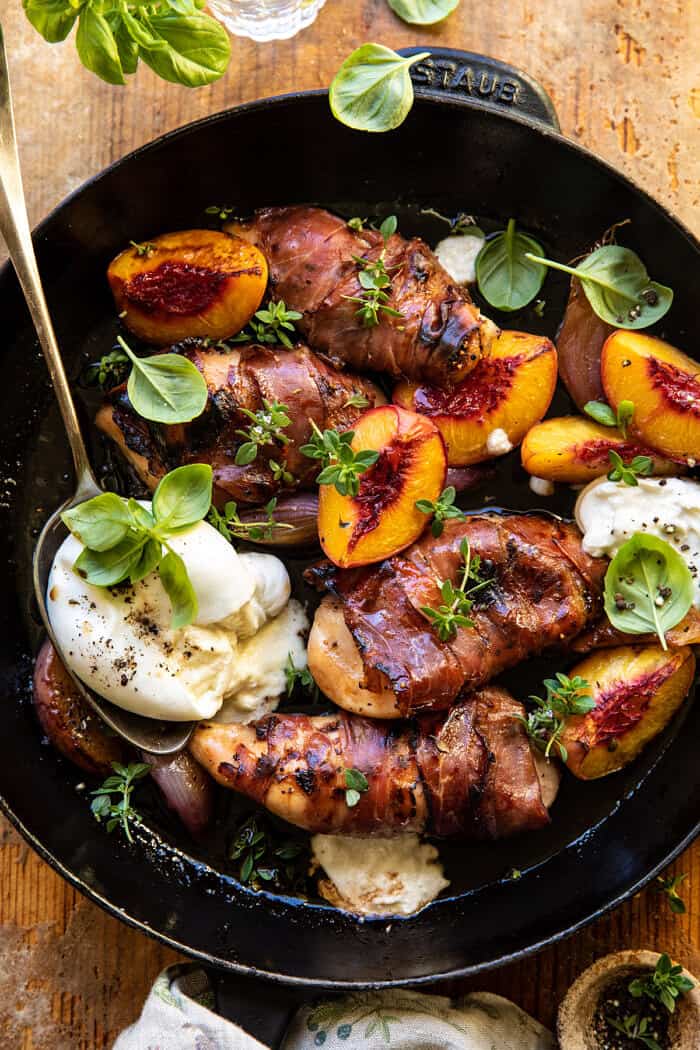 Thursday: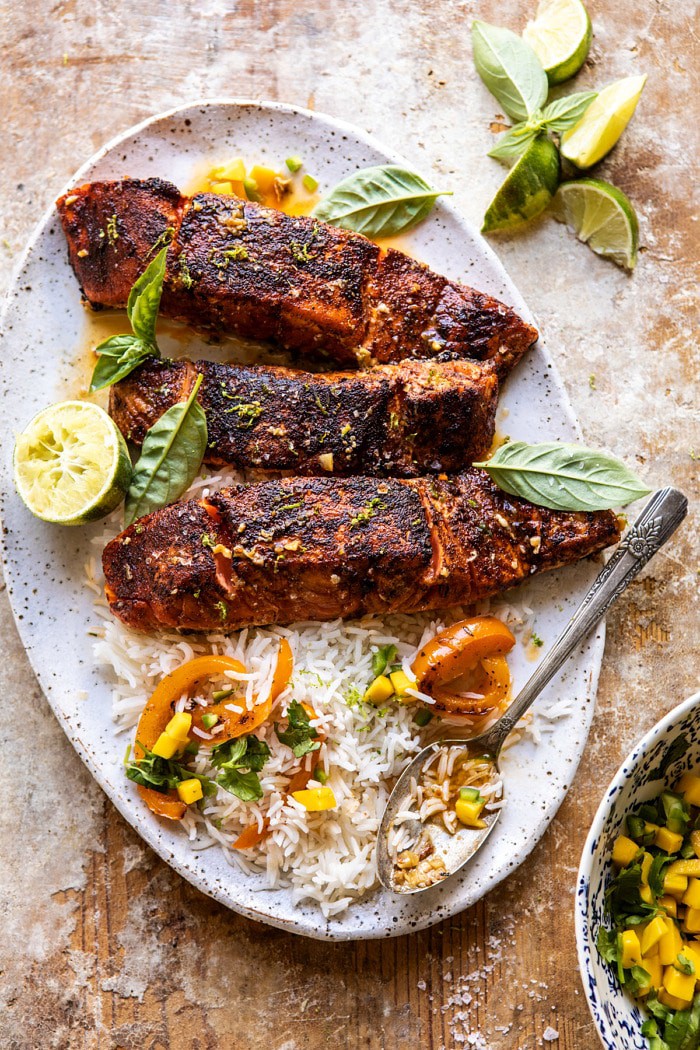 Friday:

Saturday Appetizer: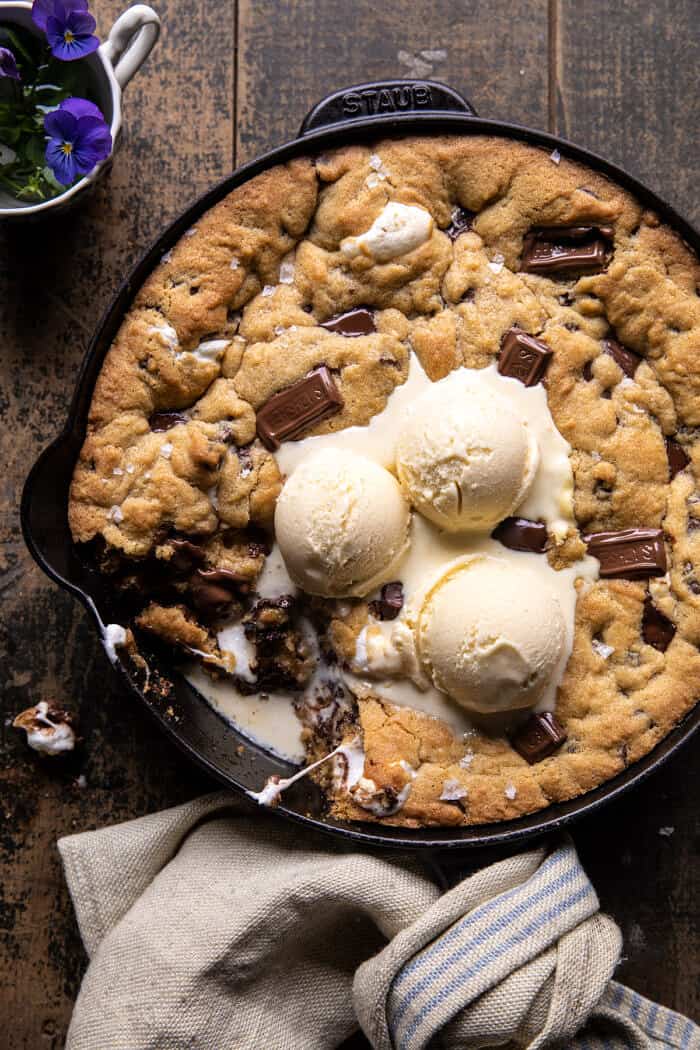 Sunday Baking: Giant S'mores Stuffed Chocolate Chip Skillet Cookie
Also! Fun Announcement
You guys can shop this week's dinner menu ingredients (and all upcoming weekly menus) on Thrive Market. If you already have an account, amazing! If not, you can easily sign up here. You even get a free gift with sign up. We use Thrive weekly to have our favorite grocery items delivered. So convenient and so easy to use!
Shop our weekly dinner ingredients:
Finally, check out all the past Nine Favorite Things posts here.