St. Patrick's Day Eats
So I am not really all that Irish, maybe 25%.
But when my oldest brother Creighton was eighteen he did a semester of school in Ireland. So he has taught me a thing or two about how they eat over there. Ah wait, what the heck am I saying, Creighton hasn't taught me anything. He basically told me what he liked to eat when he was over there and I was supposed to somehow figure out how to make it. Put it this way Creight cooks his steak in a pan of water, and when desperate eats cottage cheese for breakfast, lunch and dinner. He is not really into cooking, BUT… he eats like it is his job!
Creighton LOVES St. Patrick's Day. The Cleveland, Ohio St.Patrick's Day Parade is maybe one of his favorite things. The only holiday he might like better is the 4th July, but that is only because his birthday is July 5th and it is a full two-day party! Plus, it is summertime and nothing beats summer time!
Some of these are probably not all that Irish, but some are green, some are orange, some are filled with Guinness Beer and some have some Irish Cream in them!
So here's my round up:
Flourless Chocolate Stout Cakes: These are like Heaven. Flourless cakes are SO good. And the Guinness compliments the chocolate. They are pretty quick and easy too!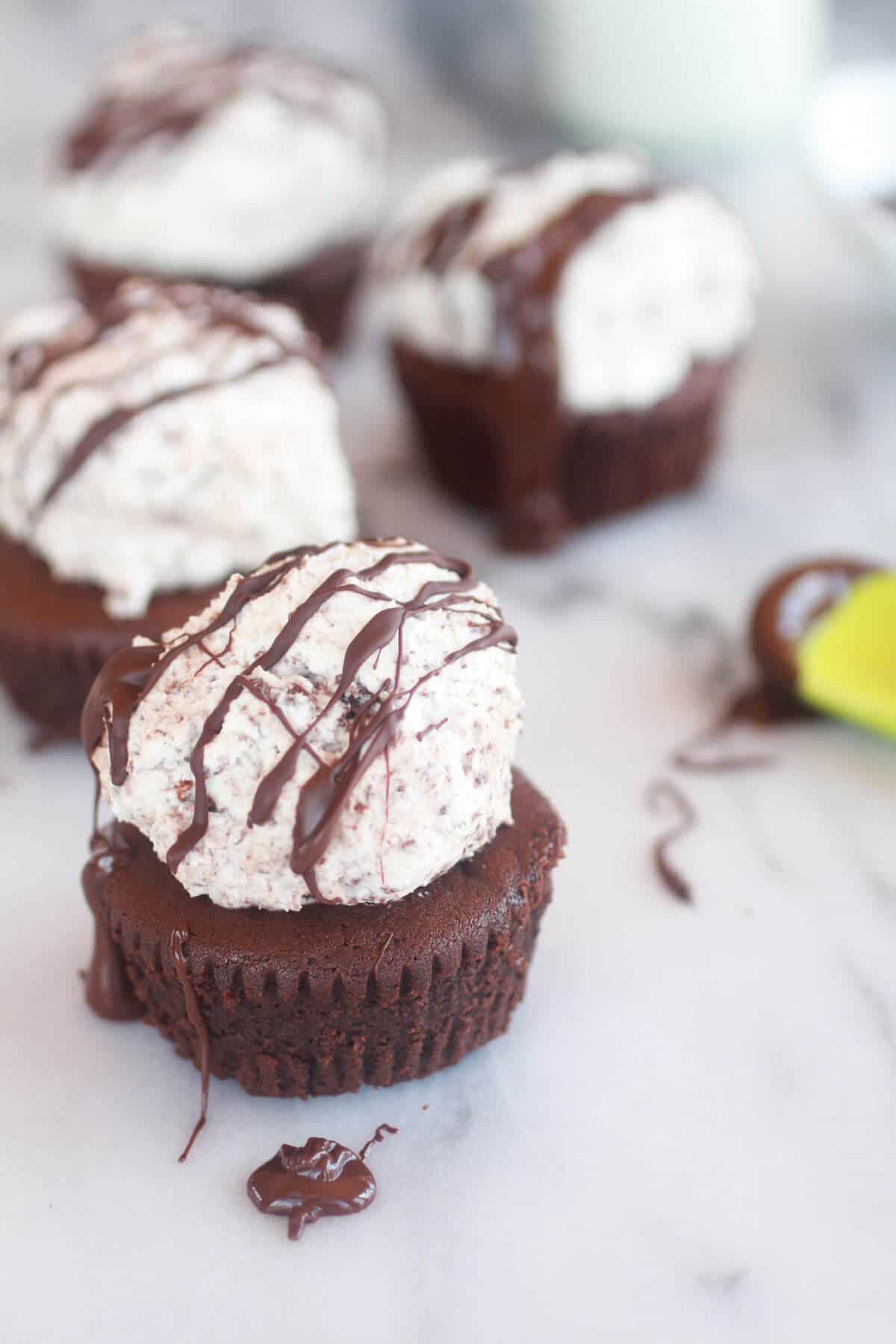 Healthy Chipotle Chicken and Cheddar Cheese Sweet Potato Skins: Ok, so I have no idea if sweet potatoes are Irish, But I did use Irish Sharp White Cheddar Cheese and hey, the colors are orange, green and white! Very festive.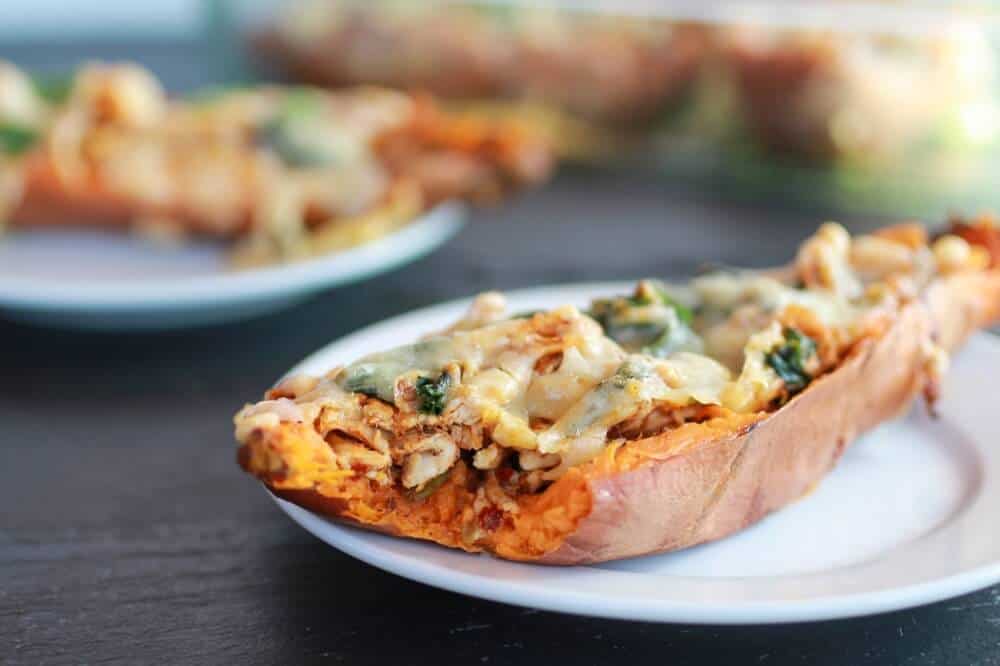 Pastrami (or corned beef) and Caramelized Onion Grilled cheese: Really, it does not get more Irish. Use your leftover corned beef and Oh MY Gosh you have one heck of a cheesy grilled cheese!

Creamy Avocado and Gouda Cheese Pasta: Nothing about this is Irish, but it is very green and so good!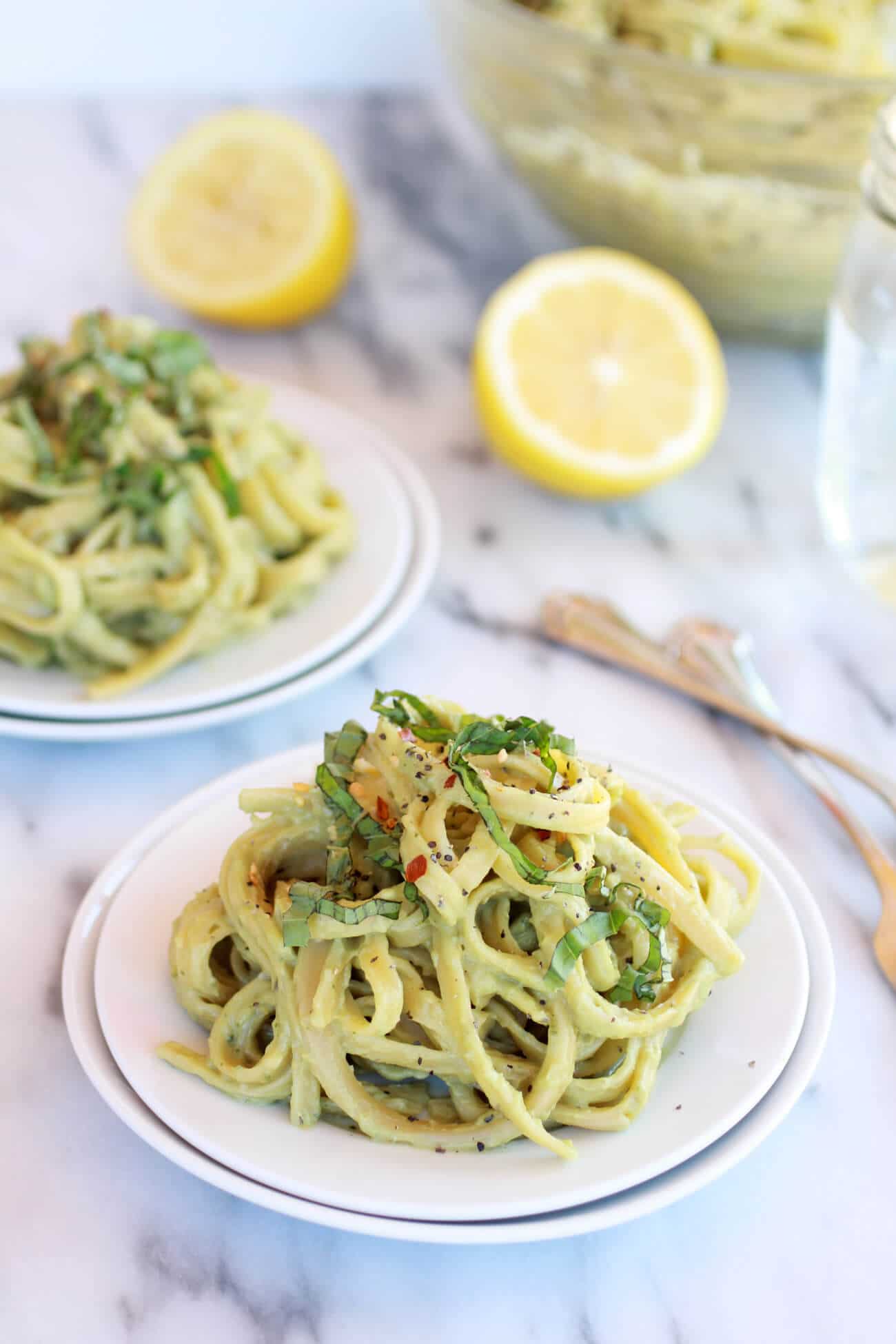 Spinach and Artichoke Melts: These sandwiches are a knock-off of the Claddagh Irish Pubs and they are SO good! I mean it is spinach and artichoke dip, sandwiched between two pieces of buttered bread and grilled to perfection!

Sweet Potato Parmesan Tater Tots: Again, here we are with the sweet potatoes, but hey, they are the perfect party food and pair awesomely with a nice cold Irish beer!

Crispy Gnocchi with Pistachio Pesto: So it's not green, but it has got a whole lot of potatoes going on!

Chocolate Irish Cream Filled Donuts: Do I even need to say anything about these? I mean they're donuts, filled with chocolate Irish cream and then dipped in chocolate Irish cream ganache.

So, there ya go! I did my best, like I said I am only 25%.
Have an awesome St. Patrick's day everyone!