Nine Favorite Things.
Thanks for joining me for another Nine Favorite Things post.

The past week has been a long one, huh? Pretty sure everyone very much needed the weekend after all the events that have taken place. Around here, I've been really trying to keep as busy as possible and stay off of social media (aside from sharing my own content of course). Whenever I see myself becoming overly anxious, I really try to step away from checking my phone and any new media outlets. I've noticed that I'm way more stressed after being glued to my phone. Therefore, I've been making an effort to "lose" my phone as much as possible. It's probably my best advice for any of you who might be feeling anxious right now. Just step away and do something you enjoy instead…
Maybe test out a new thanksgiving pie…molten chocolate crackle pie anyone?
Or mix up a big batch of cocktails to share with family while watching a cheesy movie. Either way, I'm going to encourage everyone to take a little time away from our screens today. Trust me, it's a hard thing to do, but once you do it, you'll feel refreshed.
My cousin oddly just texted me a photo of her baking away with her mom's vintage KitchenAid stand mixer that's been passed down to her. She's baking pumpkin butter chocolate chip cookies in an effort to destress from the week. We've been going back and forth about the vintage mixer though. The second I saw the photo I immediately said I was sending her a new one, but her response was quick and to the point. "No way, I love this mixer. It brings back the best memories for me, always works like a charm!". I love that a mixer can bring back all those special childhood memories of baking with my late aunt (who passed away eight years ago this Christmas). It's the little things like that, that make all the difference.
So bottom line? Find something to do that you enjoy today! That's what Sundays are for, you know?

Anyway, aside from the craziness of this week, it was also a busy one. I've been prepping for Thanksgiving and photographed the entire meal in a day's time. Twas' a hustle, but I can't wait to share our menu this week!
And!! In even more exciting news, my mom and little brother Oslo finally made it home to Colorado on Friday night after two weeks in Texas waiting for all the adoption papers to be signed off. She is, of course, loving being home and settling in. Oslo is the sweetest, cutest little guy. So excited for brother number six to officially be home. Thank you all for the kind words on last week's post as well (if you missed it, read all about Oslo here). My mom, dad, and I read each and every comment. You guys are truly the sweetest. I certainly love my HBH family.

Coming up this week, we have lots of Thanksgiving content. As mentioned, I will be sharing our full holiday menu, as well as new side dishes, desserts, and cocktails to serve up this year. There will be a new roll, potatoes, and a delicious vegetarian main for any of you who prefer to skip the turkey.
Happy Sunday guys! Enjoy this week's favorite list! Leaving you with the sweetest photo. My family feels so full right and I'm forever grateful for all the love.

1. Thanksgiving tablescape inspiration…









2. the 5 fall dinners everyone can't stop making…

Creamy Wild Rice Chicken Soup with Roasted Mushrooms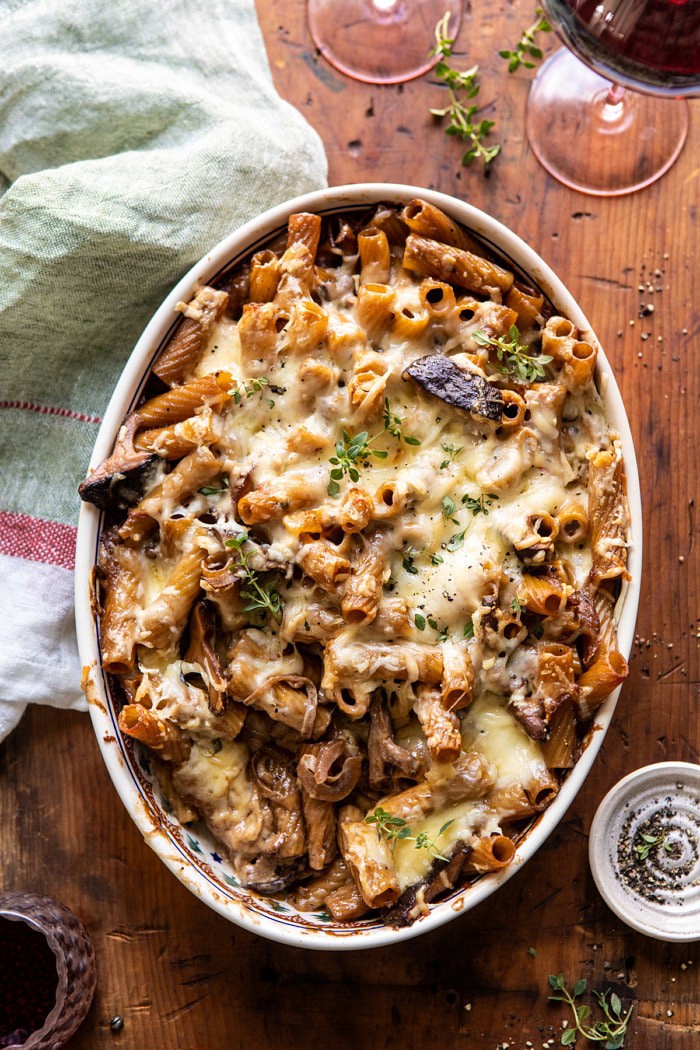 One Pot Creamy French Onion Pasta Bake

30 Minute Coq au Vin Chicken Meatballs with Browned Butter Mashed Potatoes

One Pot Baked Spinach and Artichoke Mac and Cheese

One Pot Chicken and Sage Dumplings
3. A few hostess gift ideas…
Never show up as a guest empty-handed. Here are some fun ideas for the holiday season whether your are visiting in person or sending a gift from home!!
4. Favorite question of the week…
q: What's your favorite gluten-free Thanksgiving side dish?
a: I have a few! Here are my favorites… This creamed spaghetti squash with browned butter walnuts. For sure this Hasselback butternut squash. Love this shredded brussels sprout bacon salad. And of course, can't forget these buttery herbed mashed potatoes.
q: Go to Starbucks order?
a: Black coffee all way…it's what my dad ingrained into me. Also, I'm pretty excited about my next coffee run because I NEED to see the holiday cups! Might even just go to see the cups!
5. Thanksgiving Tips of the Week.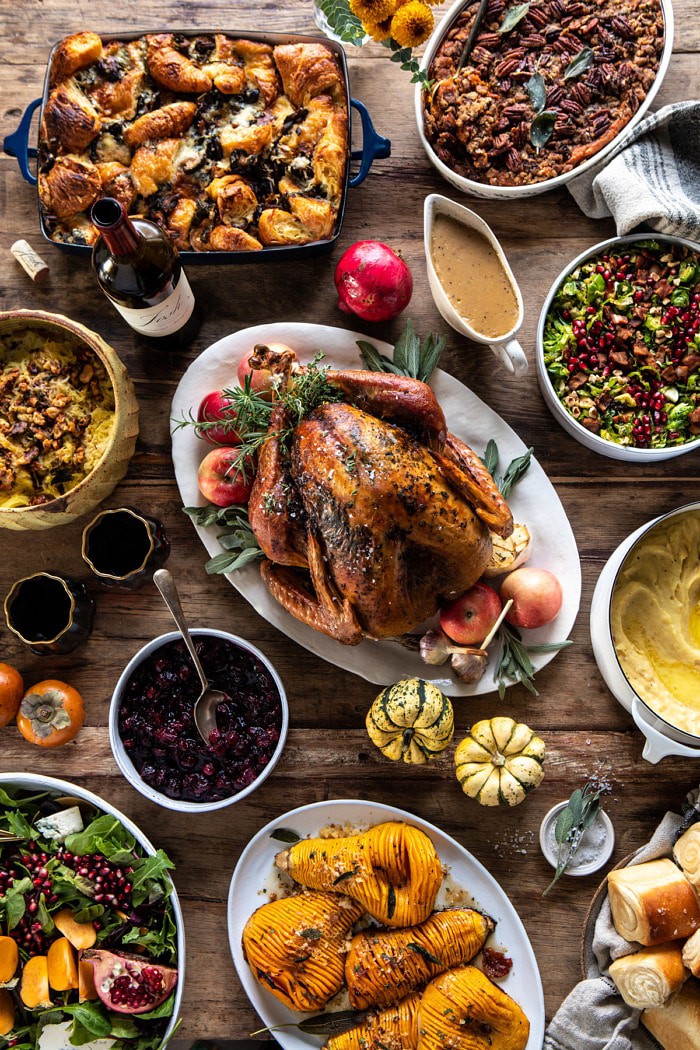 As most of you know, every November I share a new Thanksgiving Tip on Instagram each day leading up to the 24th. In addition to my personal tip, I always share a tip from you guys! It's so much fun and I've learned some amazing tips. This year, I thought I would also share those tips here too. So, here are my tips, with HBH reader tips below!
Thanksgiving Tip: 1
Start Stocking Up On Essentials Now
Reader Tip: 1
Make what you really love so you'll enjoy the leftovers.
I love this! Especially this year if you are hosting a smaller crowd or cooking for two. Make what you love most, skip the rest! My family is not into green beans, so I usually skip them and do Brussels sprouts instead.
Thanksgiving Tip: 2
If hosting, plan the menu based on the number of people.
This year's Thanksgiving is looking a little different for a lot of us, some are still cooking the entire dinner, while others are cooking for two. Once you've got your headcount plan the menu. For me, I'm still cooking the classic dinner, but limiting it to only the dishes my family looks forward to most.
If you're hosting a smaller crowd, this is the year to make the dishes you LOVE the most. Skip the rest. And if you're only cooking for two, honestly I would still encourage you to roast the turkey and do a side or two. Think of all the amazing leftovers!
Reader Tip: 2
Take the one dish that stresses you out the most and go with store-bought.
Yes! Could not agree more! If you are crazy stressed about making something, it's totally not worth making. Give yourself a break and pick something up from the store or ask someone attending who enjoys cooking to bring it along with them. Cooking Thanksgiving dinner should be fun, so find easy ways like this to remove the stress
Thanksgiving Tip: 3
Take Help From the Store
Nothing wrong with mixing in store-bought and homemade. My favorite thing to keep on hand during the holidays is puff pastry (as you've probably guessed) for EASY appetizers (like my cranberry brie swirls) and dinners (like my turkey pot pie). If you don't love making pie crust, don't, store-bought is great too. Making my shredded Brussels sprout salad? PLEASE buy pre-shredded sprouts, it saves so much time!!
Reader Tip: 3
Write up a to-do list in the am and have your family sign up to help.
Such a great idea!
Thanksgiving Tip: 4
Make an oven/food schedule
This is probably my number one tip to easily getting dinner on the table…and at a reasonable hour. An oven schedule is essential for staying on track on Thanksgiving Day, especially if you're working with limited oven space.
Reader Tip: 4
Keep a binder with recipes and a shopping list
Love this idea. So organized!
6. Randomly do something nice for someone today.
This is so much more fun than you think! Trust me!
Recently, I sent both of my cousins Christmas candles just because I knew they'd LOVE them, but would never buy the candles for themselves. It was so much fun surprising them with a simple gift that ended up making them so happy!
And on Instagram the other day, I bought a Starbucks gift card and shared the bar code on my Instagram stories for followers to get a free coffee! Of course, the gift card ran out before everyone could use it, but the readers who were able to get a free Thursday morning coffee were so excited and grateful. If you follow on Instagram, don't worry I plan to do many more of these over the next two months. I honestly had so much fun watching you guys get your free coffee!
If you're feeling down or just in the mood to make someone's day, try randomly doing something nice. It could be something like gifting your favorite candle to a friend or purchasing the coffee for the person standing behind you in line, or even just helping your neighbor bring in groceries. It's going to make their day, and yours too!
Sharing some fun ideas below! 
Smile and say hello to everyone you cross paths with…I'm a firm believer that we should always do this.
Do a chore that you normally don't do for your partner…such a nice surprise.
Send someone flowers or a candle for no reason…sending a candle is my very favorite.
Cook someone dinner…especially love this one 🙂
Send someone a hand-written letter in the mail…always fun to get a handwritten note.
Babysit someone's children for free…they'll love you forever.
7. favorite links i'm loving…
Four New Mexican Hotels to Beat the Cold-Weather Blues…for your January vacations.
IKEA and Byredo Candle Just Launched Candles Together…I bet these smell incredible.
19 Candles You Should Really Be Giving as Gifts…My favorites are Diptyque (this is one of my favorite candles)  and Otherland (love this cozy scent).
The Everygirl's 2020 Holiday Calendar…this is so fun. Going to check off as many as I can.
A Beautiful Kitchen in Sweden…just so simple and stunning.
These Are Officially the Best Bars in America…have you been to any of these?
21 Wine Gifts…everyone loves the gift of wine.
The Design Lover's Guide to the Loveliest Northeast Road Trips…if you need some low-key travel ideas, certainly look here.
11 East Coast Farm Trips For a Peaceful Weekend Away…would truly love to visit them all.
Sephora's Holiday Savings Event Is This Week…don't miss it. I love The Dewy Skin Cream from Tatcha.
4 Reasons Why Multitasking Is Not the Best Option…I needed to read this.
30 Zara, H&M, and Mango Items That Are Warm and Expensive-Looking…love these Zara pants, this Mango wool coat, and cozy trousers.
5 Ways to Stop the Overthinking Spiral in its Tracks…certainly taking notes.
Tips for Styling a Festive Tablescape…so excited for holiday tables. Love these tips.
Tour This Artist's Mesmerizing Oaxacan Escape…can I spend New Years here? Stunning.
How to Feel Festive for $20 or Less…because everyone should feel a little holiday cheer.
6 Ways to De-Stress for Free…absolutely love each of these ideas
30 Holiday Cookie Recipes to Fill Your Tins This Winter…yumm! So excited for holiday baking.
How to Navigate Family Dynamics During the Holidays…such great tips/ideas.
One of the Most Important Things You Can Do for Your Health Each Month…self breast exam.
Tour a Sleek Tribeca Pad With Bells and Whistles…the city views though.
Come 6 p.m., Swap Your Screen Time With One of These Puzzles…so fun. I love a good puzzle.
How to Host a Socially Distant Dinner Party for the Holidays…if you need some ideas for this year.
This Is the Year to Take Your Holiday Dinner Outdoors…such pretty Thanksgiving table inspo and ideas.
Renovation Do's and Dont's…10 tips from someone who's tried it all.
The Everygirl Is Helping 10 Families This Holiday Season…you can nominate or apply now!
8. The Coziest Pajama's…tis the season.
9. this week's dinners…

Monday: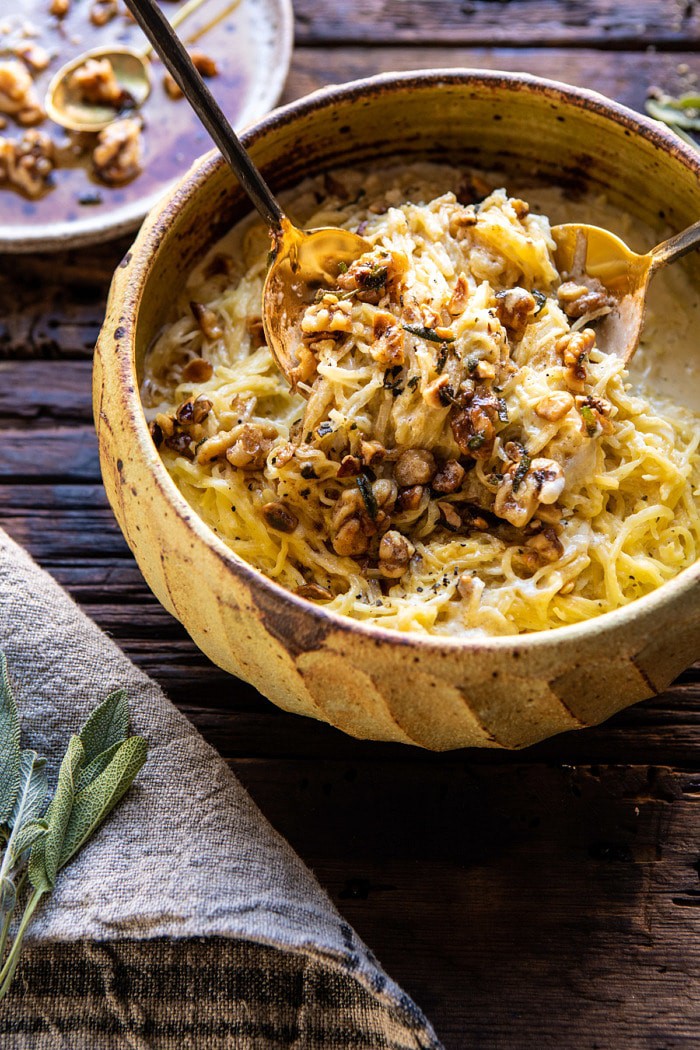 Tuesday: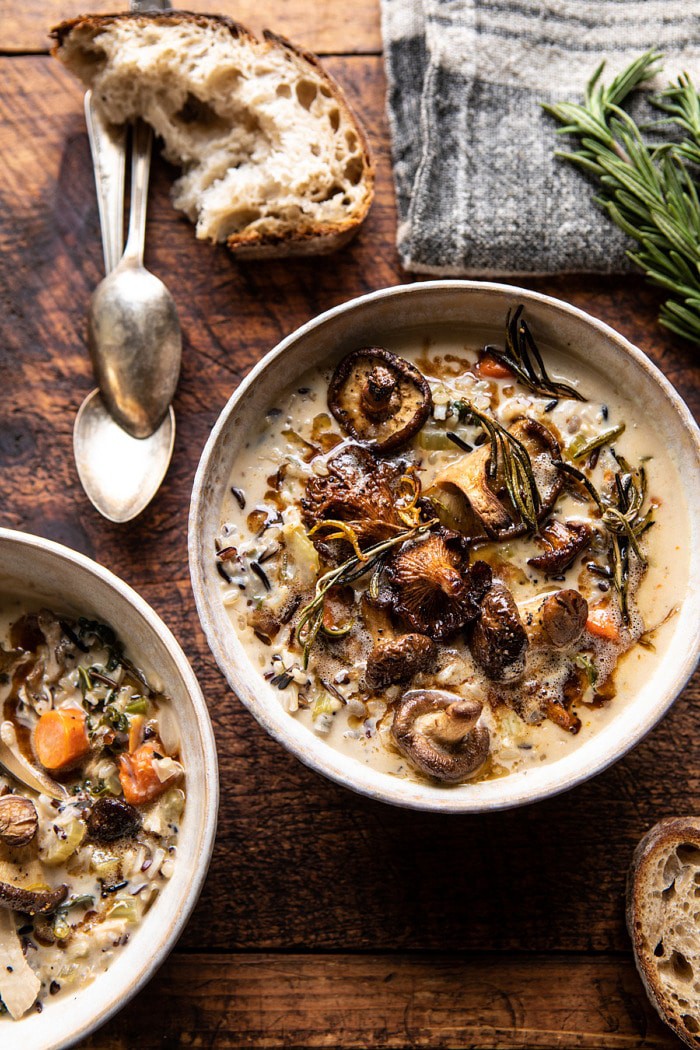 Wednesday: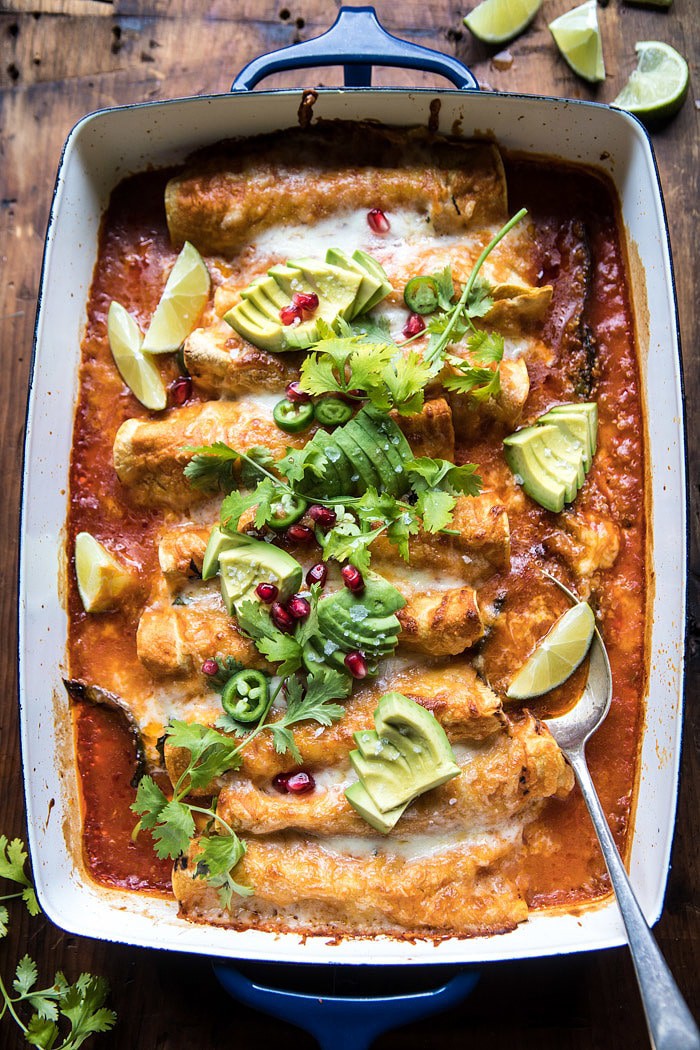 Thursday:

Friday:

Saturday Cocktail: Spiced Cranberry Punch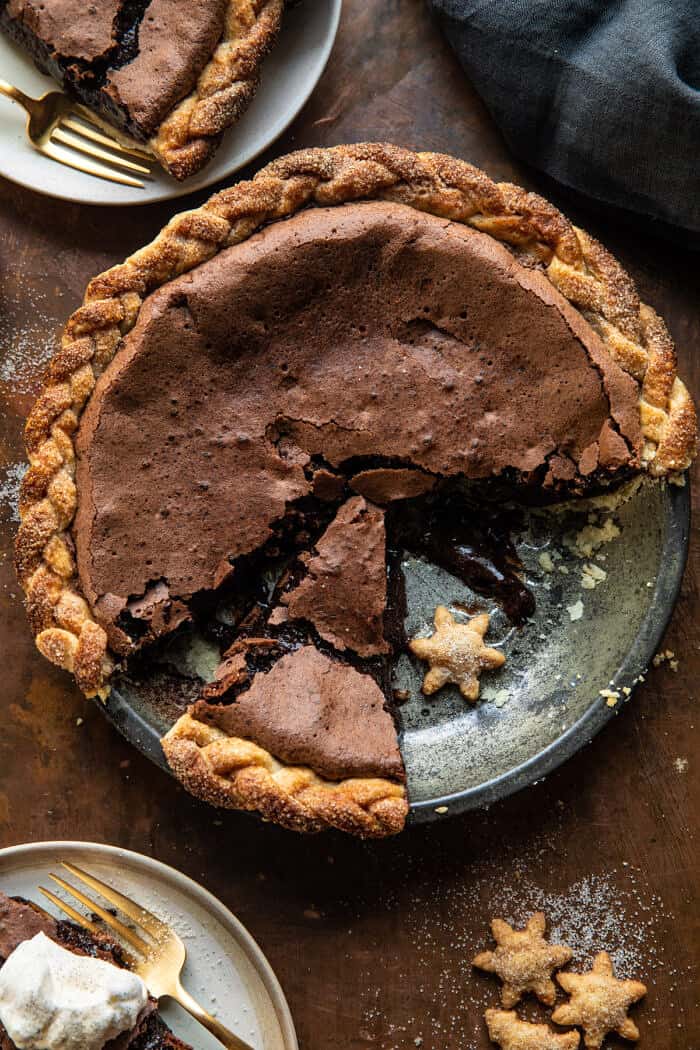 Sunday Baking: Molten Chocolate Crackle Pie
Check out all the past Nine Favorite Things posts here.
Lastly, if you're catching up on blog posts from the week, be sure to sign up for our daily newsletters. They'll help you to stay up to date with everything that's happening here, as well as fun content you'll only get via email. If you're meal planning today, don't forget to check out my menu below (it's # 9 on the favorite's list). You can grab the full grocery list for this week's menu in our special Sunday newsletter.