Nine Favorite Things.
Thanks for joining me for another Nine Favorite Things post.

After a few days spent back in Ohio for my cousin's wedding, I'm looking forward to jumping back into work this week and really embracing all things fall. Even back in Cleveland, you could tell the weather was shifting. And while the leaves were all still pretty green, there were a handful of trees with a few goldeny, orange leaves.
Fall is slowly setting in and I couldn't be more excited.
However…I'm not quite ready for the snow! If you follow along on Instagram, you know we got our first major storm this past Tuesday. And it wasn't just a little storm. It was the kind of storm you'd get mid-December. And while it was pretty, it was also bitter cold and windy. And guys…I'm just not ready for that weather yet, I need to have a nice fall first. I want to see the leaves change, feel the crisp autumn air, and not totally freeze my butt off. Just give me some nice September fall days, you know?
Anyway, as I mentioned, I was able to spend half of the week in Cleveland with my family. I am typing this on Friday afternoon, so the wedding hasn't happened just yet, but we're all excited. My cousin Maggie's wedding feels especially special. They'll be getting married in my grandparent's backyard, which is also where my mom and dad, as well as two of my aunts, have been married. And on top of that, my dad will be officiating the wedding. Yes, you read that right…my dad. It's safe to say this wedding will be one we'll never forget. So many special memories will be made.
Quick side note, this weekend is also the same weekend as my brother and now sister in law got married at the barn last year in Colorado. Do you remember when I made all the wedding cakes…
It's been nice to see family and take a step away from my computer, phone, and kitchen. Yes, I am still weaving in a few emails, and sharing all I can on Instagram, but this trip has still been a much-needed break. I was able to spend a few hours with Asher and we even got some birthday shopping and pizza eating in. She's growing up so fast, so I'm thankful for these one-on-one moments with her. I need to make an effort to do them more often!
Question: what's your favorite sister-day activities? We could use some more ideas!
I'll be heading back home to Colorado today, but feeling so thankful for this time spent with my family. I don't often get to spend a ton of time with them, but I love that each and every one of us is truly so close. Hanging with Asher, spending time with my sister-in-law, my brother's girlfriends, my brothers, my cousins, and of course my parents. So lucky to have such a tight-knit family.
Also…I am very much looking forward to sleeping in my own bed. Fingers crossed that all the snow has melted!
Coming up this week on HBH, we'll be kicking Monday off with a fun post that will highlight all of my favorite fall recipes. Then we'll move on to a bread that's best paired with a cozy Sunday night dinner. Then on to a new take on a favorite Italian classic. For Thursday, we'll have a simple sheet pan dinner with an autumn twist. And finally, on Friday we'll round out the week with a sweet dessert.
If you're catching up on blog posts from the week, be sure to sign up for our daily newsletters. They'll help you to stay up to date with everything that's happening here, as well as fun content you'll only get via email. If you're meal planning today, don't forget to check out my menu below (it's # 9 on the favorite's list). You can grab the full grocery list for this week's menu in our special Sunday newsletter.
1. things i'm loving, wanting, and excited to try…
watching…Get Organized With The Home Edit. So excited to watch this. Who's already binged it?
loving…shopping on OliveLA, which donates 20% of their proceeds to a charity of your choice.
also loving…Freedom Moses Slides. My sister in law is obsessed with these and says we all need a pair. In Lynd's words, "there's a flavor for everyone".
baking up…apple cider doughnuts. Excited to make a fresh batch with Colorado cider. 
just ordered…this flower stud earring and this butterfly stud earring. They are dainty, and the cutest when paired together as a set. Heads up though, they really are itty bitty.
loving…these brass salad servers. Perfect for big fall harvest salads, which are my favorite.
ordering…this Bougie Block Horizontal Candle in Cypres De Max. Sounds like the perfect cozy candle.
also ordering… this Leather Wrapped Candle, which again, comes highly recommended by my sister-in-law, Lyndsie.
2. Easy casserole recipes for family dinners.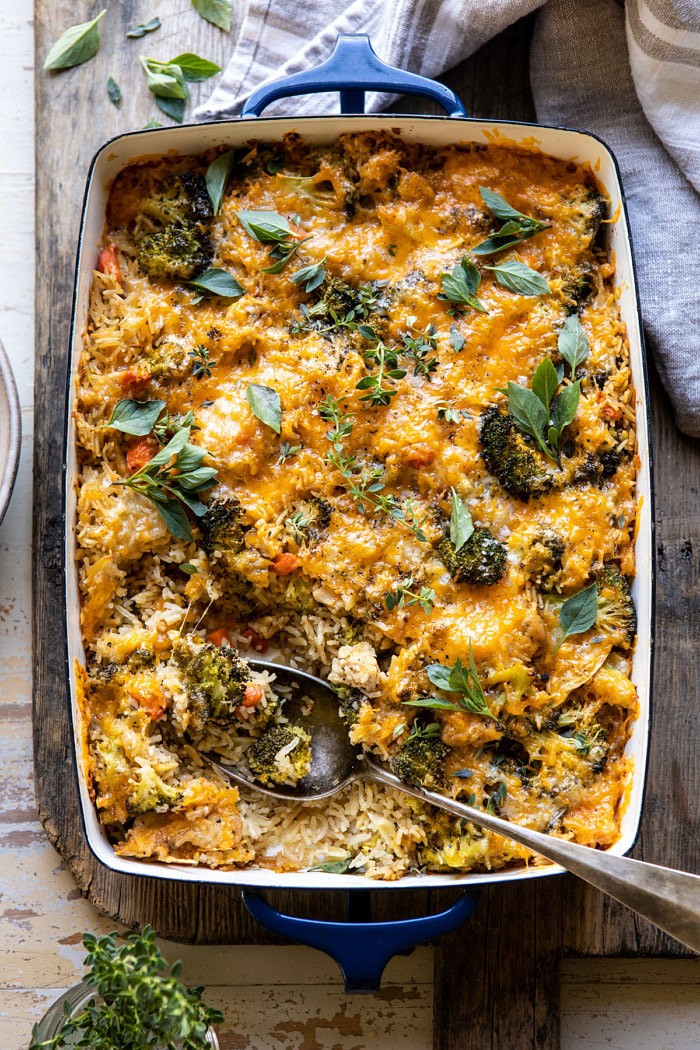 Broccoli Cheddar Chicken and Rice Casserole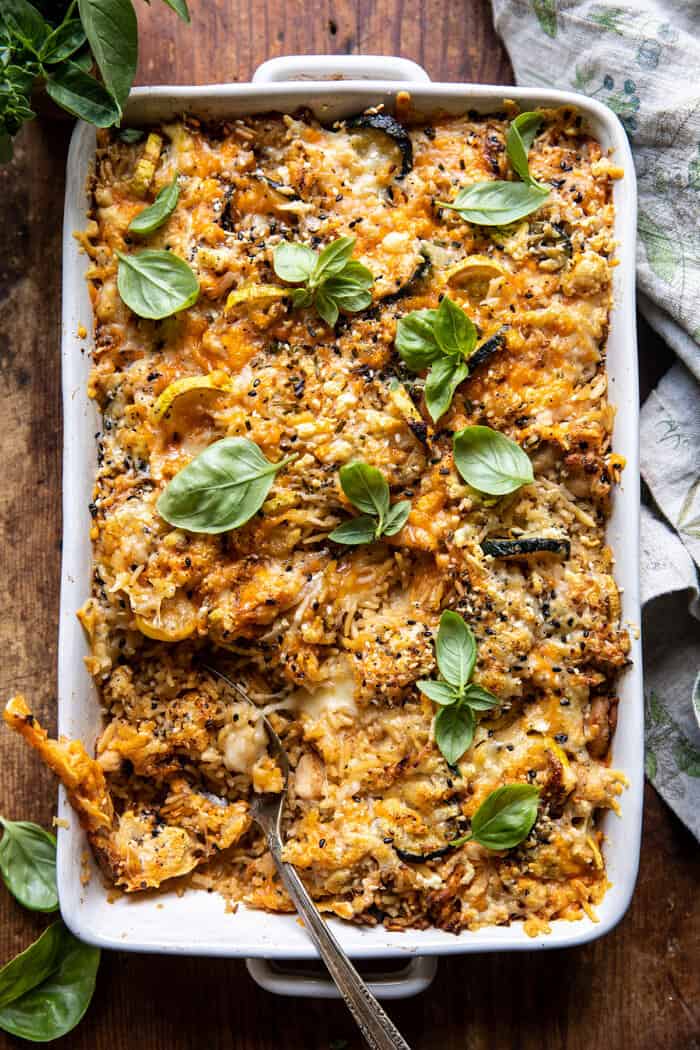 Cheesy Zucchini Chicken and Rice Bake

One Skillet French Onion Tater Tot Casserole

One Pan Autumn Chicken and Wild Rice Casserole

One Skillet Cheesy Broccoli Cheddar Orzo Bake

Herby Mushroom Croissant Stuffing

Homemade Broccoli Cheddar Cobbler
3. Current Favorite Halloween Finds…
4. favorite questions of the week…
q: Favorite meal to make when you have company? Something simple, but impressive?
a: I love a lasagna. It's easy and so adaptable. I can make it ahead of time and do either classic, vegetarian, or something fun dependent on my guests. Lasagna is always a favorite. Plus the smell of lasagna baking in the oven as guests arrive creates the most inviting mood. It just makes everyone feel at home.
And then, a big seasonal salad using whatever produce is looking good at that time of the year. I'll usually do either a balsamic fig vinaigrette or apple cider vinaigrette. Just keep it simple, but plentiful.
A dessert depends on the guests, and the time of year.
q: Do you ever burn yourself while trying to also film?
a: Yes, all the time. It's why I have scars all over my hands.
q: What do you do with all the food you make? Do you feed it to family? Give it away?
a: Everyone is always very curious about this. For the most part, we actually eat most of the food I make. I have a big family and all are close by (usually…we do bounce around a lot too). Between family and friends, we get through a lot of the food. Anything we can't eat we always package up and give to our local church so nothing goes to waste.
5. latest recipe videos.
Chocolate Chunk Almond Butter Zucchini Bread…eat warm, just out of the oven. So GOOD!
New Instagram Reels…
Browned Garlic Butter Creamed Corn Cheese Ravioli…just delectable.
Giant S'mores Stuffed Chocolate Chip Skillet Cookie…wait for the end. Best part.
6. Autumn Recipe Requests.

With each new season I love to ask you guys what recipes you'd love to see the most. I try my hardest to have a really nice balance and wide variety of recipes throughout each season. But sometimes I get stuck in my own head. I love apples, butternut squash, savory pumpkin, sweet pumpkin, brussels sprouts, pomegranates, and mushrooms, but what do you guys love?
What do you want more of? Sheet pan dinners? Slow cooker meals? Gameday recipes? Halloween desserts? Let's hear your ideas!
7. favorite links i'm loving…
2020 Fall Foliage Map…it's looking like our leaves are just about to turn.
Step Inside Misty Copeland's Glamorous New York Apartment…loved learning about this NYC ballerina. plus her closet is quite stunning.
Inside This Family's Whimsical California Abode…I don't usually love so much color, but I think this home so fun.
Xi'an Famous Foods Shares Their Delicious Ramen Recipe….just in time for fall. And this sounds incredible.
Does Everyone Secretly Have Combination Skin?…your questions on skin answered.
Tour This Top Designer's Moody Bay Area Home…what a pretty home.
A Groovy Painted Floor Idea From the Most Unexpected Place…such a unique treehouse for kids.
7 IKEA Pax Hacks That Give Our Nonfunctional Closets Hope…if you need closet space, read this.
Legs On or Off? Your Rug Placement Questions Answered…if you're redecorating.
4 Coffee Recipes Inspired by My Favorite Drinks in L.A.…have to try that Spanish latte.
41 Breathable Face Masks To Shop Now…I've been wearing this Reformation mask. Simple, but it works.
A Last-Minute Homeschooling Room…what a dream room for you kids to learn in.
These Are the 4 Questions to Ask If You Want to Know Your Skin Type…always a good thing to know.
The Mcgee Home Our Backyard Tour…this backyard is as perfect as it can get.
What Are Your Top Three Books…read the comments for new book recommendations.
The Home Edit Tackled Reese Witherspoon's Closet…all about their new Netflix show.
Bathrobes Are the New Blazers…need to order this. So cozy.
Stuck in the Comparison Spiral…this simple practice can help reframe your thoughts.
These Healthy Muffin Recipes Will Solve Breakfast for the Week…love a good muffin recipe for fall.
Does Your Style Match the IKEA Cover From the Year You Were Born…I am a 1993 baby and nope, mine does not match my style. How about you?
8. Fall Boots…
Everything from ankle, to high, to cowboy. What's your style?
9. this week's dinners…

Monday: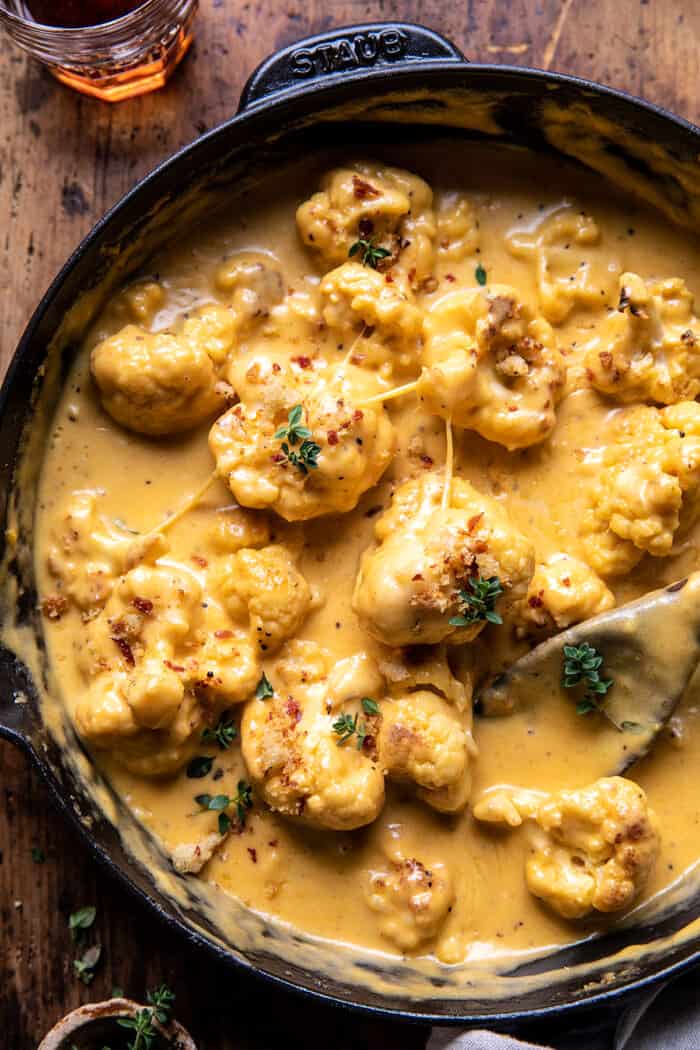 Tuesday: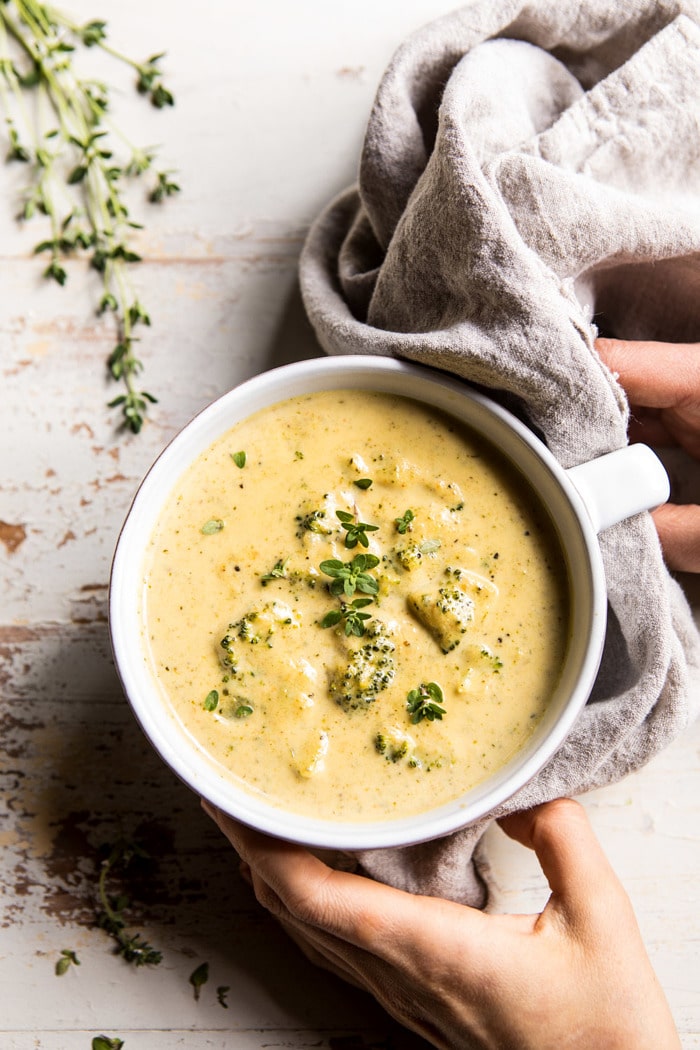 Wednesday: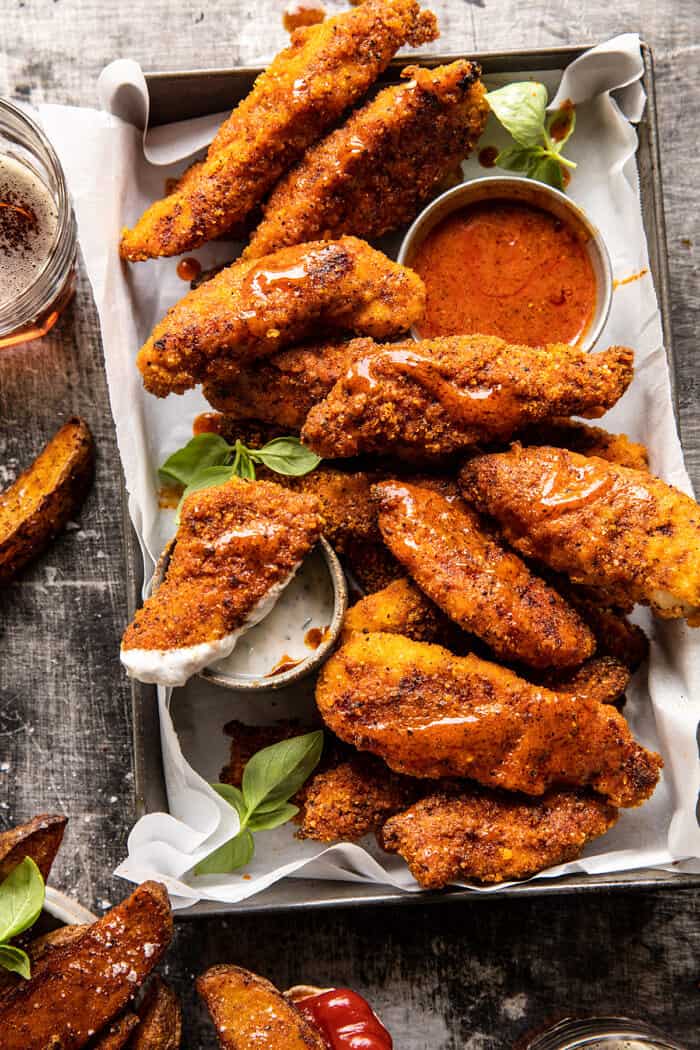 Thursday:

Friday:

Saturday Snacks: Cinnamon Spiced Apple Fritters with Vanilla Coffee Glaze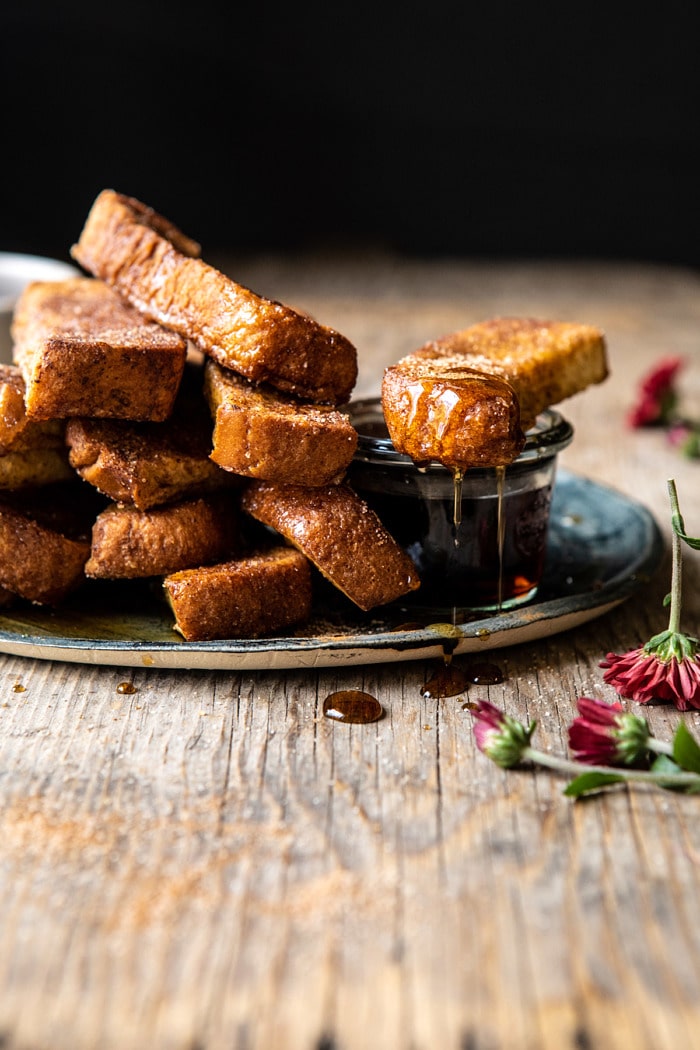 Sunday Breakfast:
Finally, check out all the past Nine Favorite Things posts here.