Make Ahead Peaches and Cream Breakfast Bake + Links to Inspire.
You guys, I love peaches!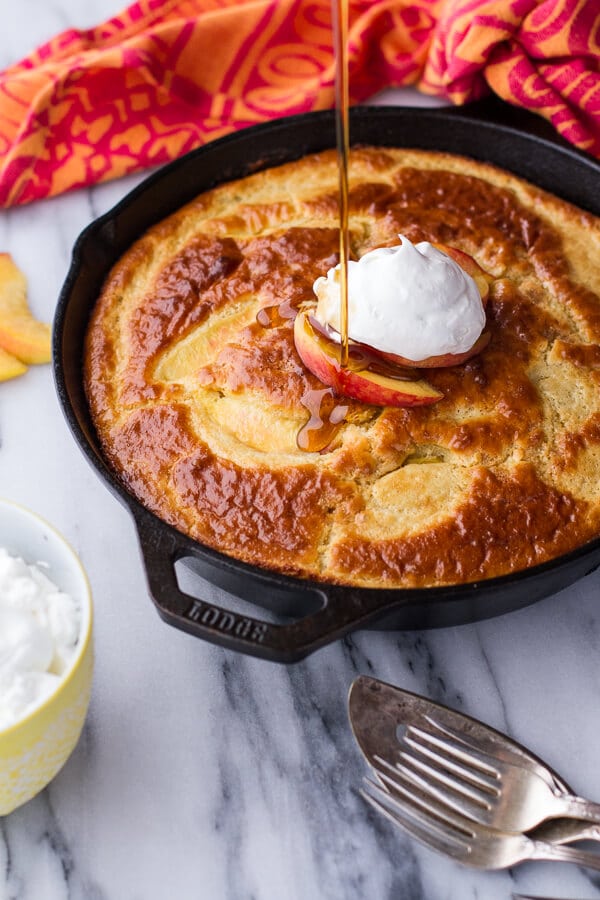 And nectarines. Actually, maybe nectarines more, but today is about peaches. I mostly just love them just as they are, but this summer I have really gotten into baking with them. I will still take a fresh peach from the tree over baked, fried or grilled any day… yes, even if there is butter and bourbon involved. But why not jazz up your breakfast with a little tastier (and prettier) sweet caramelized peaches?
Yeah, it is pretty much a no brainer. Peaches all summer long.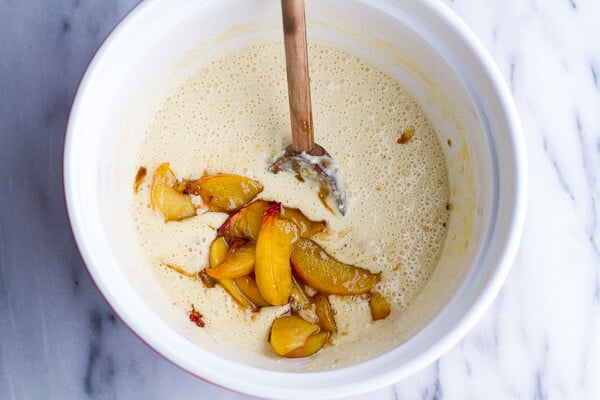 So that's where this super easy, make ahead peaches and cream breakfast bake comes in. Let me just tell you, it is so good. The peaches get a little love from some brown sugar, butter and vanilla and then the rest is just a basic pancake mix. Promise, it comes together in no time and is perfect for entertaining. Come fall I am totally going to be swapping in my favorite honeycrisp or pink lady apples. Mmm…so good either way.
For the recipe and step by step photos on how to make this, head on over to the Betty Blog!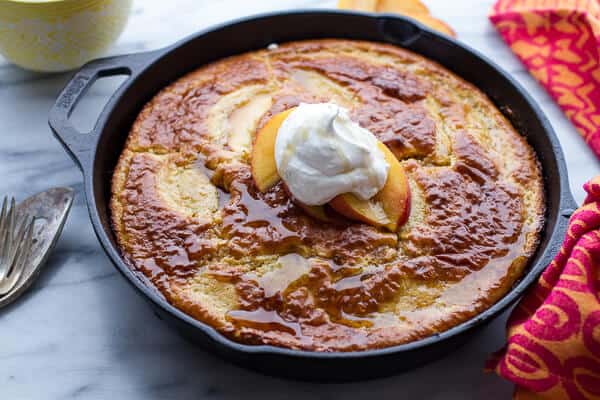 This weeks Link Love:
If you missed it here is what I made this last week:

**To follow along with all my favorites and be inspired to cook and create daily, follow me on Pinterest, Facebook, Instagram and Twitter.