Broccoli Cheddar Chicken and Dumpling Soup.
Hey, hi! So is anyone else in full on fall mode, or what?

Granted, I know a lot of you are really just starting to see the first signs of fall, but over on my mountain, it's been fall for at least a month and I have totally been embracing it! I am talking apple picking, Halloween movie watching, and holiday planning…yes, I am slightly ahead of things on that one, but I kind of have to be!
Oddly, I'm actually in Florida today, where the high is set to be eighty-eighty degrees. Totally not fall weather, but visiting the Wizarding World of Harry Potter is kind of the best thing ever. More on our trip later in the week, today we have broccoli cheddar chicken and dumpling soup to talk about!
PS. if you guys want to follow along with me at Harry Potter World make sure to check out my Instagram and snapchat! We're doing some seriously fun things today!! Can you say chocolate frogs and butterbeer? Yes, please!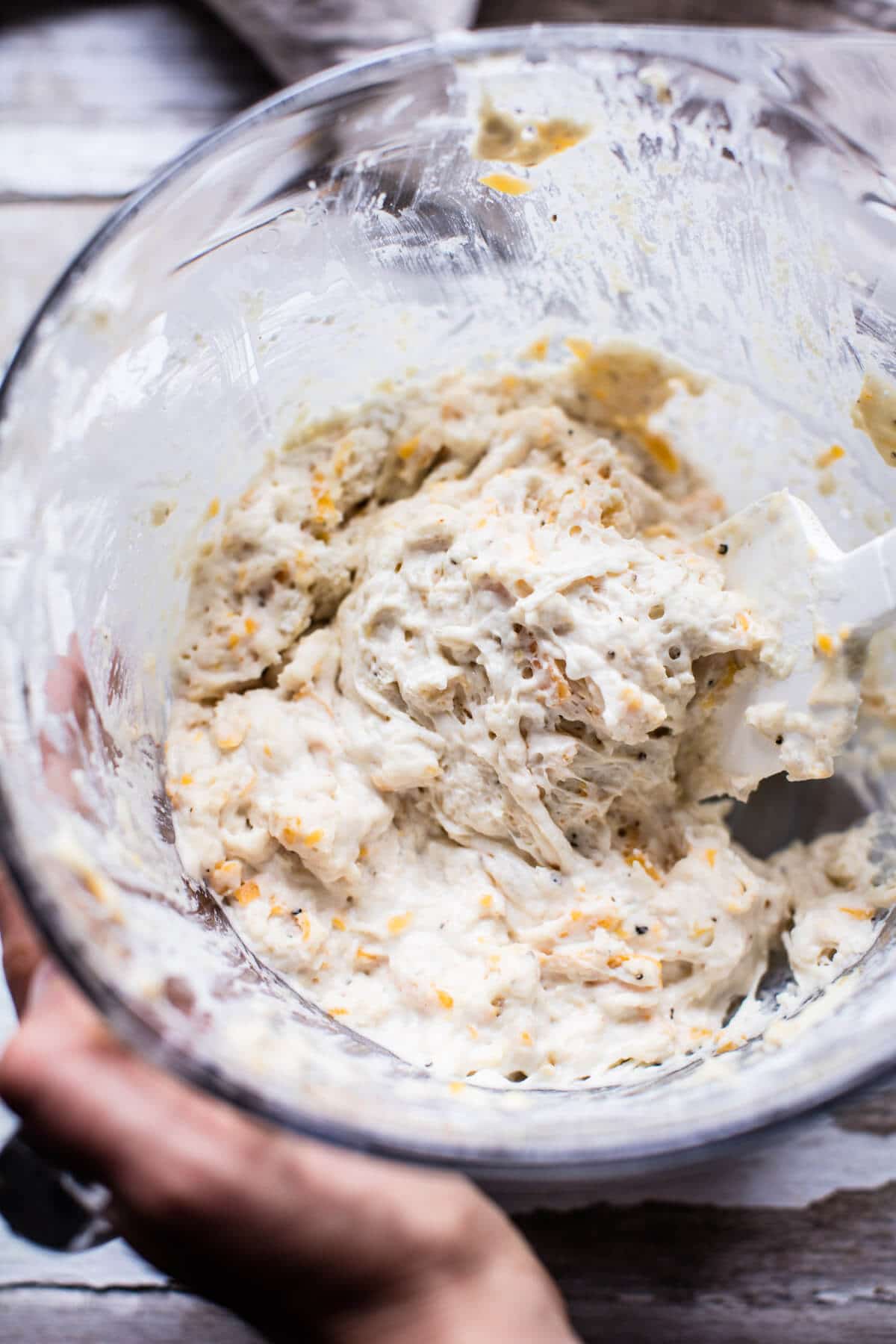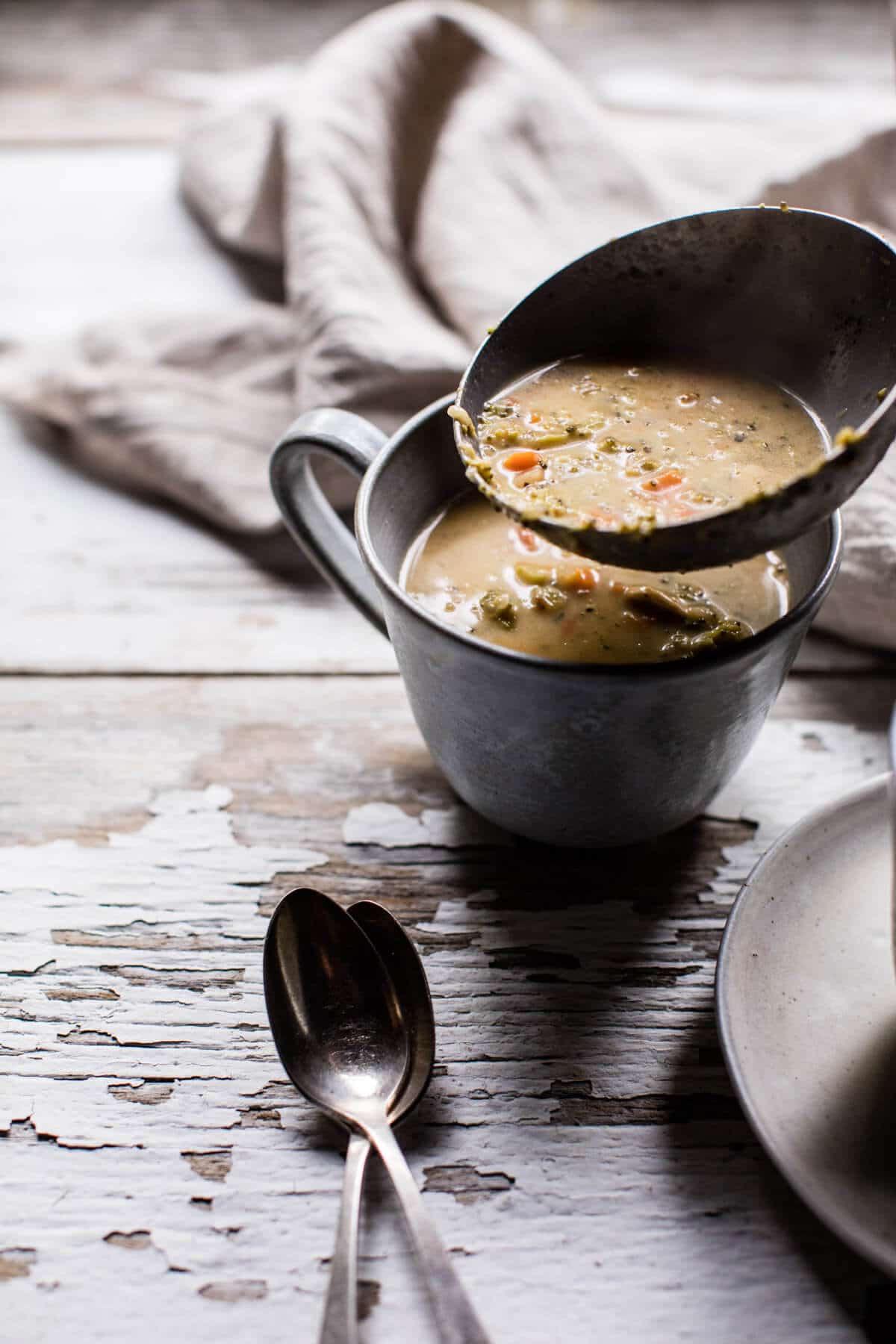 So, do any of you guys ever go to Panera Bread and order the Broccoli Cheddar Soup served in the bread bowl?
I feel like I've talked about this before, but that soup used to be my favorite, and whenever mom would take me shopping on grey, late fall weekends in Ohio we would stop in at Panera bread for lunch. I'd either get the broccoli cheddar soup or the chicken noodle soup. I had to beg mom for the bread bowl, since it was a little bit more pricey, but she usually caved in.
SO delish and honestly one of my favorite fall foods, pretty sure it's moms too. Oh, and I heard that Asher just had her first soup and bread bowl experience and absolutely LOVED it! So I guess it's unanimous, the girls in this fam all have a common favorite fall comfort food (let's be honest here though, soup in a bread bowl is great any time of year).
Unfortunately there aren't any Panera Bread locations where we live now, I'm sure there must be some in Denver, but that's an hour and a half away. Fortunately, I've come up with my own version.
YES.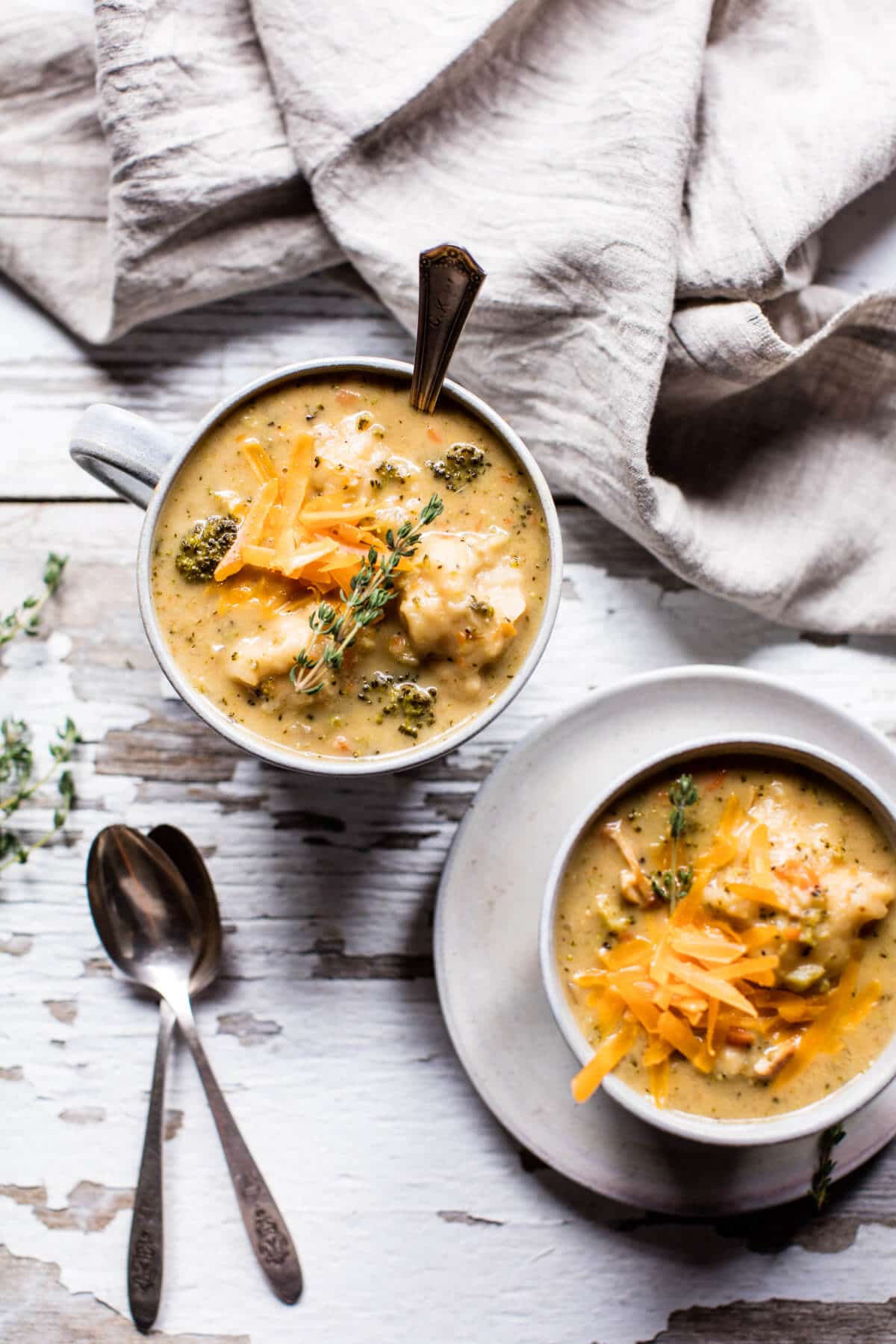 I've actually made quite a few versions over the years…
Example One: Broccoli Cheddar Soup with Fried Cheese Curds
Example Two: Flakey Broccoli Cheddar Soup Mini Pies
Example Three: Curried Butternut Squash Broccoli Cheddar and Goat Cheese Soup
Ahh yeah, so basically a new broccoli cheddar recipe every fall. It's cool though cause we all love this combo, right?
Alright, so here's the deal with this dumpling soup. It's a mash-up of chicken and dumpling soup + broccoli cheddar soup and it's a wonderful marriage of cozy flavors. Think about it this way, creamy chicken and dumpling soup, but with broccoli and tons of cheddar cheese. Like tons! 🙂
AND there's even a little parmesan cheese mixed into the dumpling batter. It is PERFECTION… and perfectly easy too! Warm and cozy soup for the first week of October, can you say Monday dinner done right??
It's a must make! 🙂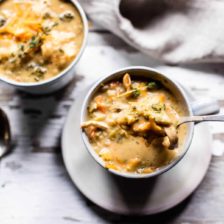 Nutritional information is only an estimate. The accuracy of the nutritional information for any recipe on this site is not guaranteed.
The Recipe
Broccoli Cheddar Chicken and Dumpling Soup.
By halfbakedharvest
Course: Soup
Cuisine: American
Keyword: chicken dumpling
This scrumptuous soup mash-up of chicken and dumpling soup + broccoli cheddar soup and it's a wonderful marriage of cozy flavors.
Prep Time 15 minutes
Cook Time 45 minutes
Total Time 1 hour
Servings 4 Servings
Calories 743 kcal
Ingredients
2 tablespoons olive oil
2 tablespoons butter
3/4 pound boneless skinless chicken breasts or thighs
kosher salt + pepper
1 yellow onion finely chopped
4 carrots chopped
4 fresh thyme sprigs
6 cups low sodium chicken broth
1/2 cup apple cider
4 cups fresh or frozen broccoli florets
1/2 cup whole milk
1/4 teaspoon nutmeg
2 cups all-purpose flour
1 tablespoon baking powder
1 1/2 cups butter milk
1/4 cup grated parmesan cheese
3 cups shredded sharp cheddar cheese
Instructions
Heat a large soup pot over medium-high heat. Add the olive oil and butter. Season the chicken with salt + pepper. When the oil shimmers, add the chicken and sear on both sides. Remove the chicken from the pot.

To the pot, add the onions and season with salt + pepper. Cook, stirring often until the onions are fragrant and lightly caramelized, about 5 minutes. Add the carrots and thyme sprigs, cook 5 minutes more, then slowly pour in the chicken broth and cider. Add the chicken and broccoli to the pot. Bring the mixture to a low boil, cover and simmer for 15-20 minutes or until the chicken is cooked through and the broccoli tender. Remove the thyme sprigs and chicken from the pot and let cool slightly, then shred with two forks or your hands, discard the thyme.

Transfer 3/4 of the soup to a blender and blend until the broccoli is finely chopped. Return the soup to the pot and stir in the milk and nutmeg. Bring the soup to a boil.

To make the dumplings. In a medium bowl, whisk together the flour, baking powder and salt. Add the buttermilk and mix until just combined. Fold in the parmesan.

Drop a tablespoon of the dough into the boiling soup. Continue until you've worked your way through all the dough. You should end up with 10-12 dumplings. Cover the pot so the dumplings can cook for about 5 minutes.

Carefully move the dumplings aside and stir in the cheddar cheese and shredded chicken to the soup and heat through. Ladle the dumplings and soup into bowls and serve with an extra handful of shredded cheddar, if desired. EAT!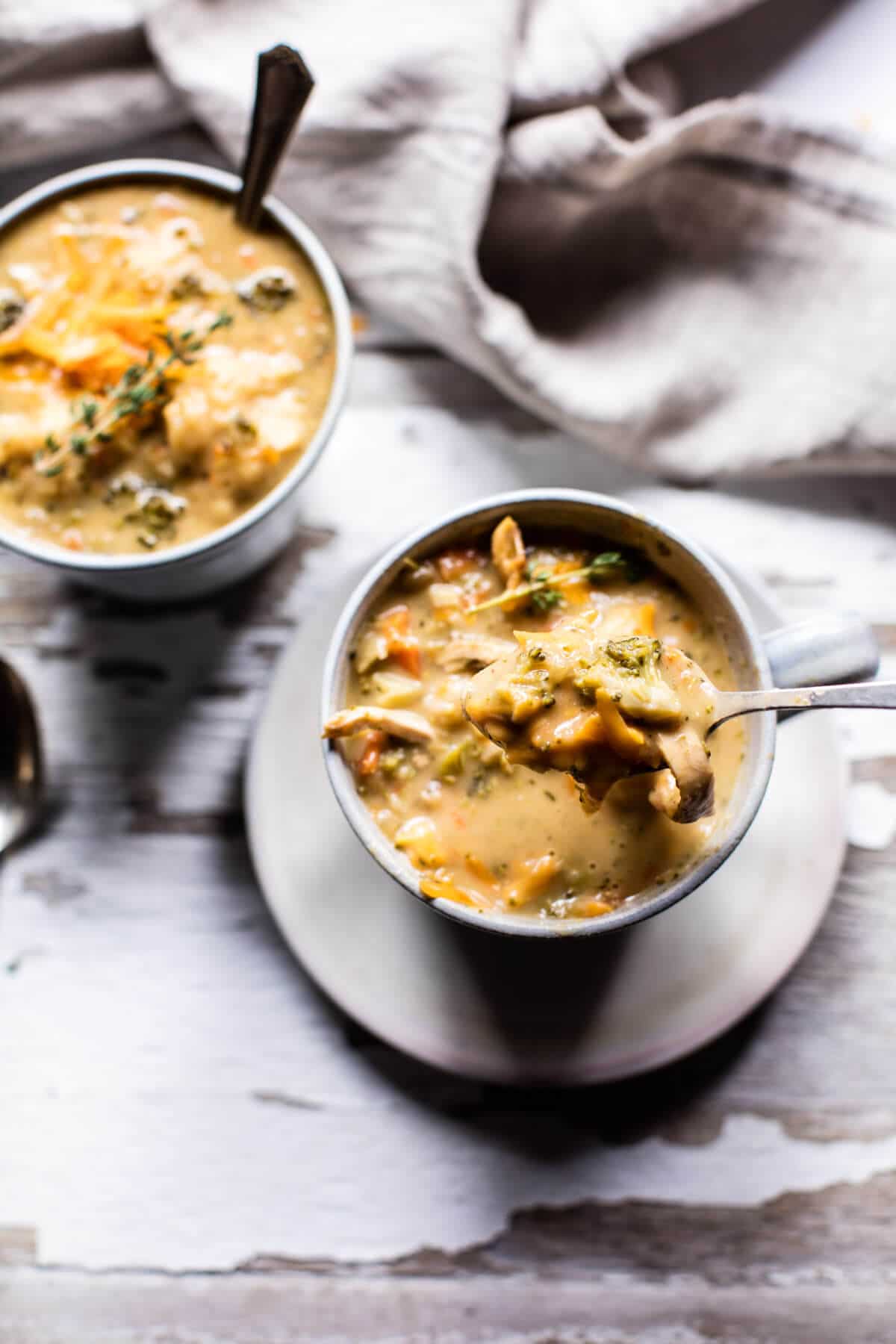 Sooo? Dinner? Tonight? Yes, let's!