20 recipes for cinco de mayo.
So I am sure you guys have realized this already, but I have posted and insane amount of Mexican recipes over the last couple weeks. Tacos, quesadillas, guacamole, salsa, burritos, burrito bowls, salads, I think I have pretty much covered all the Cinco de Mayo basis.
I mean seriously I even made strawberry margarita donuts (Oh myyy Gosh! These are to die for. Like you have to make them. You really just have to)! That right there is some true Mexican love.
Obviously, I HAD to make one big list of the recipes for easy access tomorrow. Lists are fun. Especially a giant list of Mexican recipes. Yeah, I think this is my favorite list of all time.
Oh and I mean really this list is good for any  time, not just Cinco de Mayo. Mexican food never goes out of style. Never. Plus, margarita themed food is what every hot summer night (or afternoon, or heck I don't know, maybe even breakfast) should have.
Bring on the deliciousness!
Things to cover and/or slather and/or dip your chips, burritos, steak, chicken, or fingers in: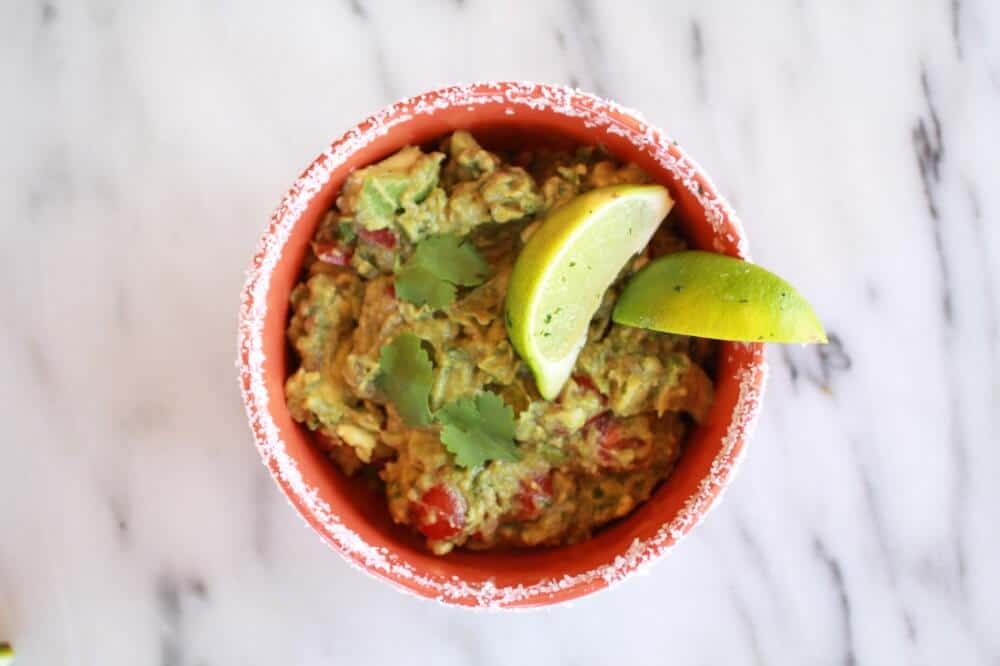 Margarita Guacamole: This is a good guacamole, really freaking good. The flavors are out of this world, it tastes like a margarita got together with some avocados! It's goood!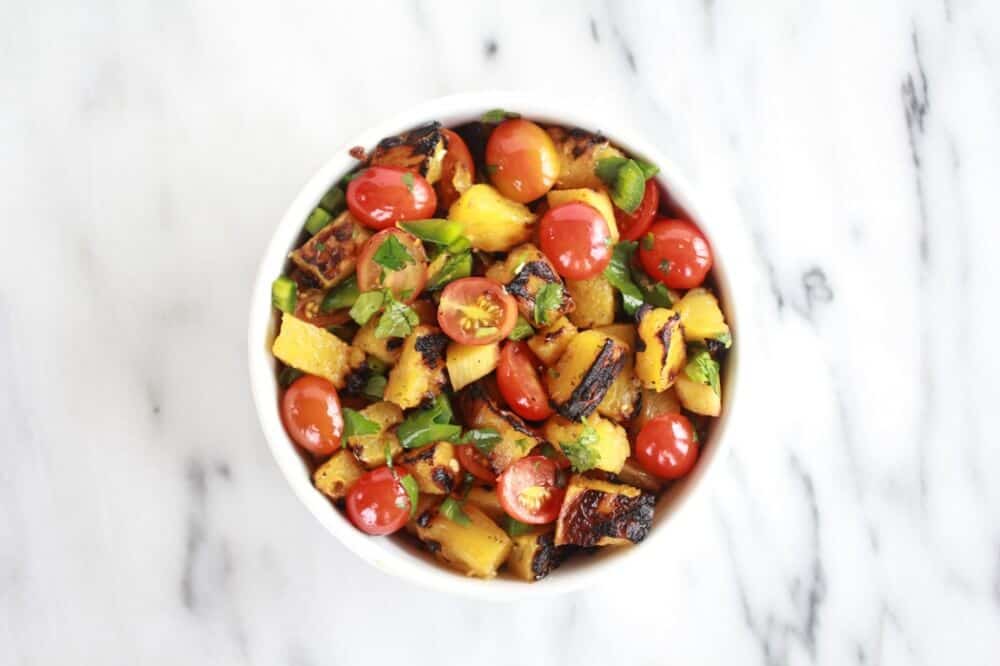 Grilled Pineapple Salsa: Honestly, just give me a spoon. Yeah, it is that good.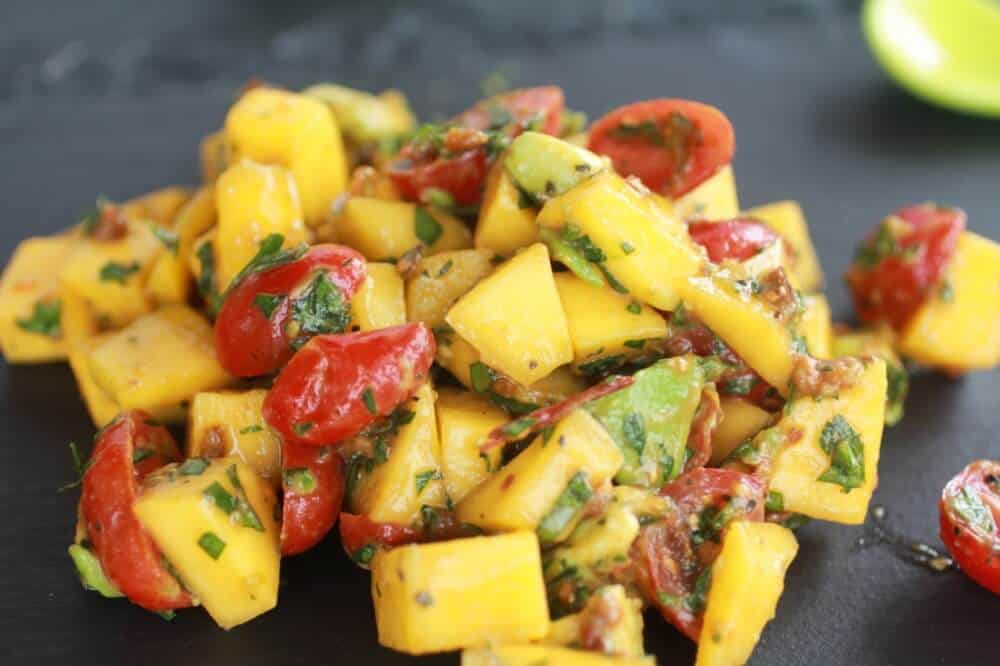 Chipotle Mango Salsa: Oh I loved this. Mangos and chipotle are the best combo ever. The sweet and spicy go hand and hand. Again I could totally just eat this with a spoon or my hands. Yeah, I totally used my hands and ate every single piece of chipotle covered mango and tomato. So good!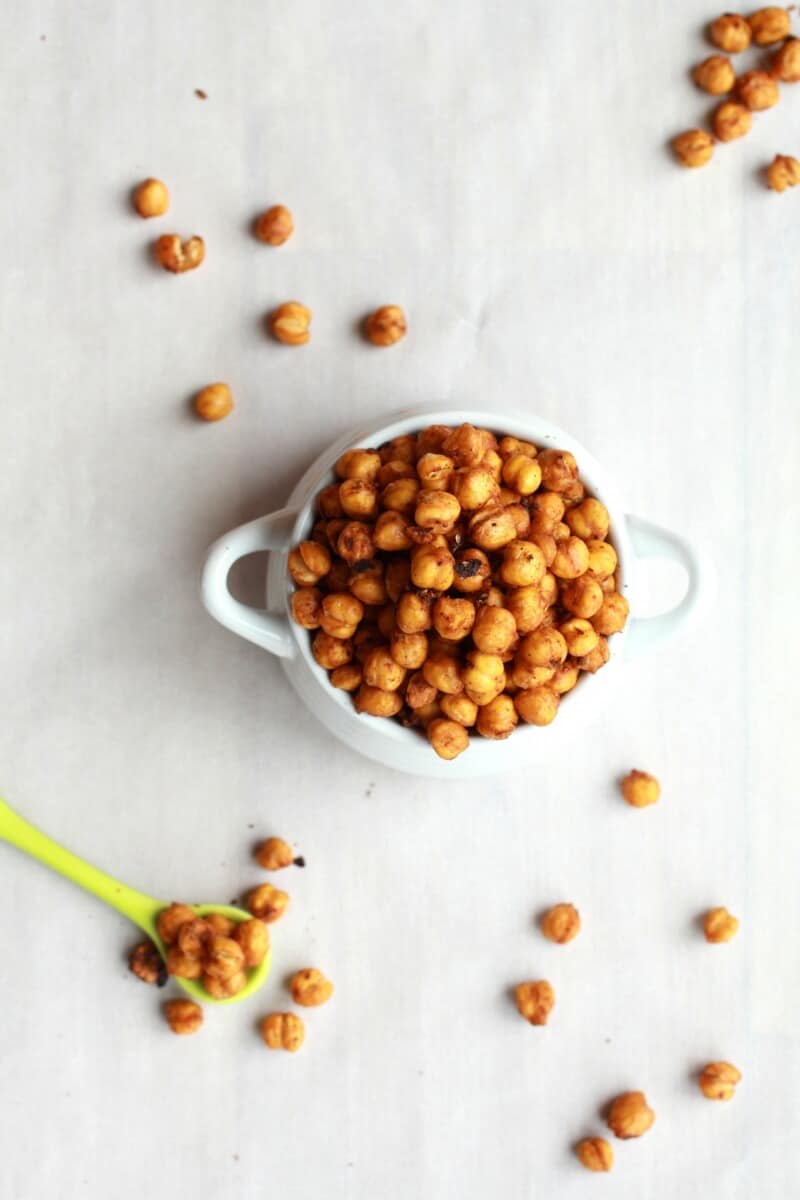 Chipotle Roasted Chickpeas: Ok so these are more of a snack or salad topper, but they're crunchy, spicy and addicting!
Stuff to completely stuff your face with: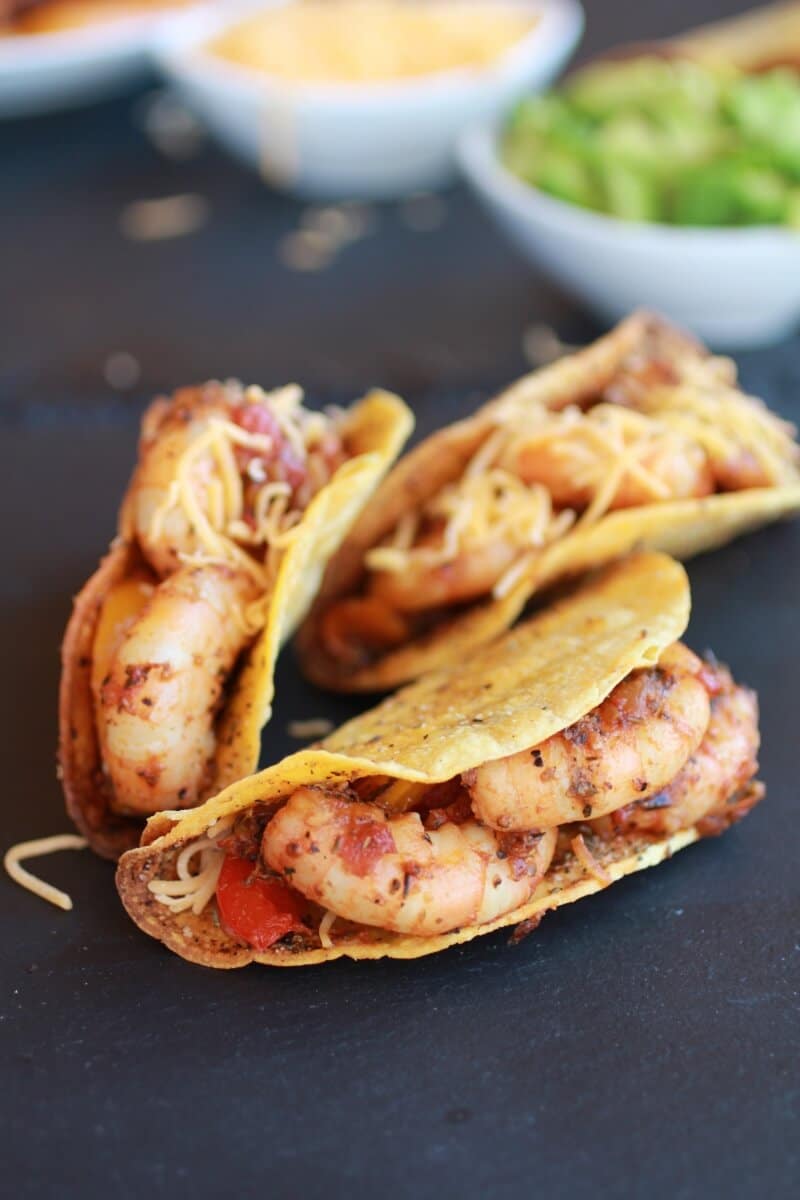 Cajun Shrimp Tacos: Fun twist on a taco and the cajun shrimp is killer!! Plus, the homemade tacos shells are something you have to do!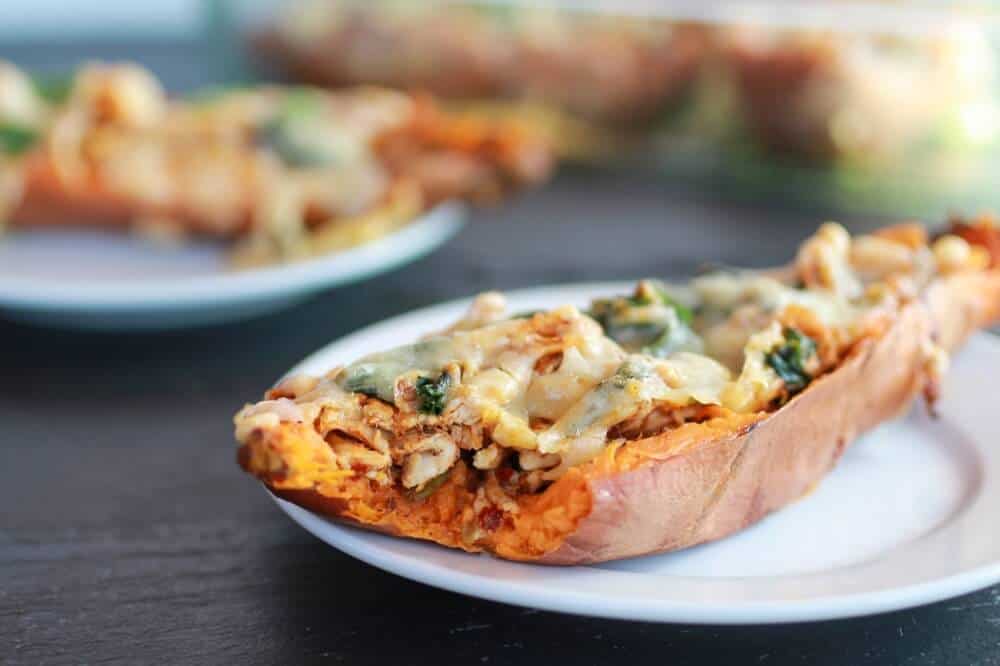 Healthy Chipotle Chicken Sweet Potato Skins: I mean they're healthy and they have cheese, chipotle and sweet potatoes. What's not to love?

Sweet Potato Parmesan Tater Tots: Yeah just make these. They have a spicy ketchup that totally makes them Mexican.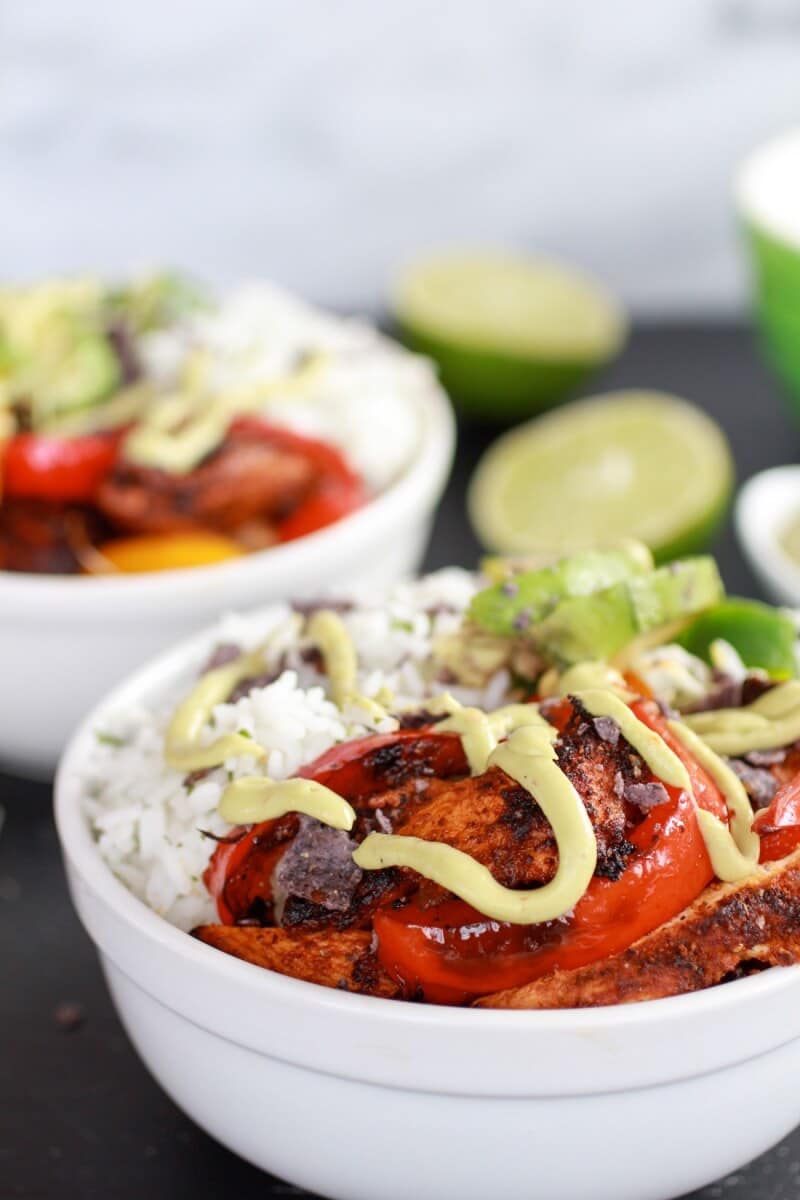 Fiesta Chicken + Cilantro Lime Rice Fajita Bowl with Avocado Chipotle Crema: Oh the crema and the spicy chicken and the rice! So easy and tons of flavor. This was a hit with everyone!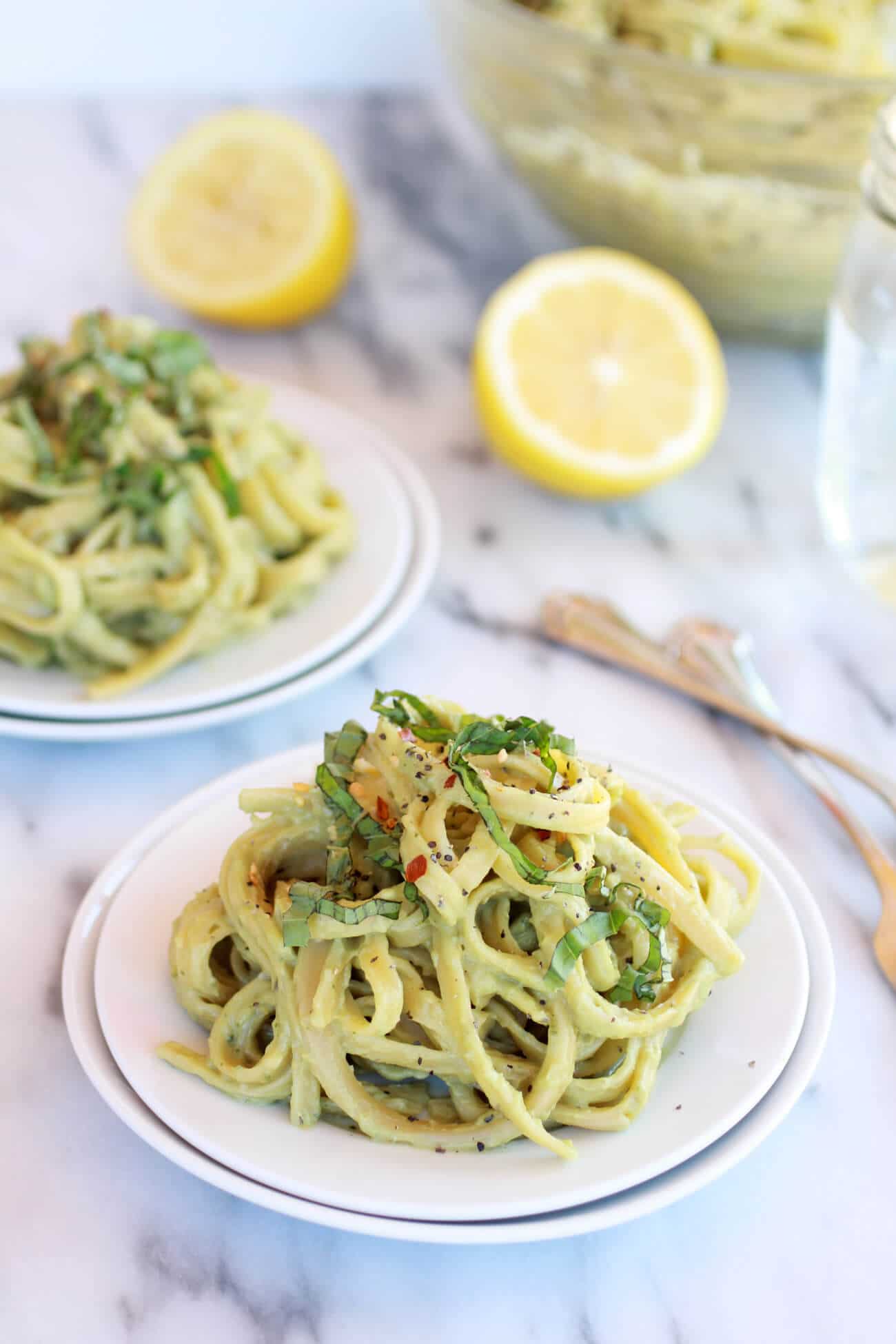 Creamy Avocado and Gouda Cheese Pasta: So creamy, so cheesy and so good! Plus, it is supper quick and no oven required!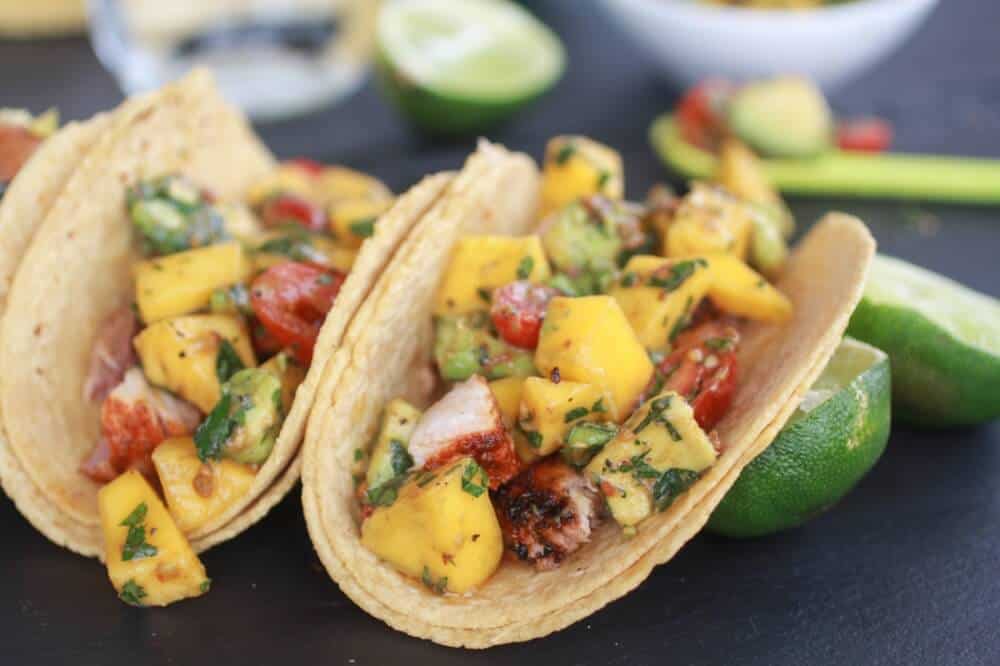 Mahi Mahi Fish Tacos with Chipotle Mango Salsa: Fish tacos people. Really do I need to say more?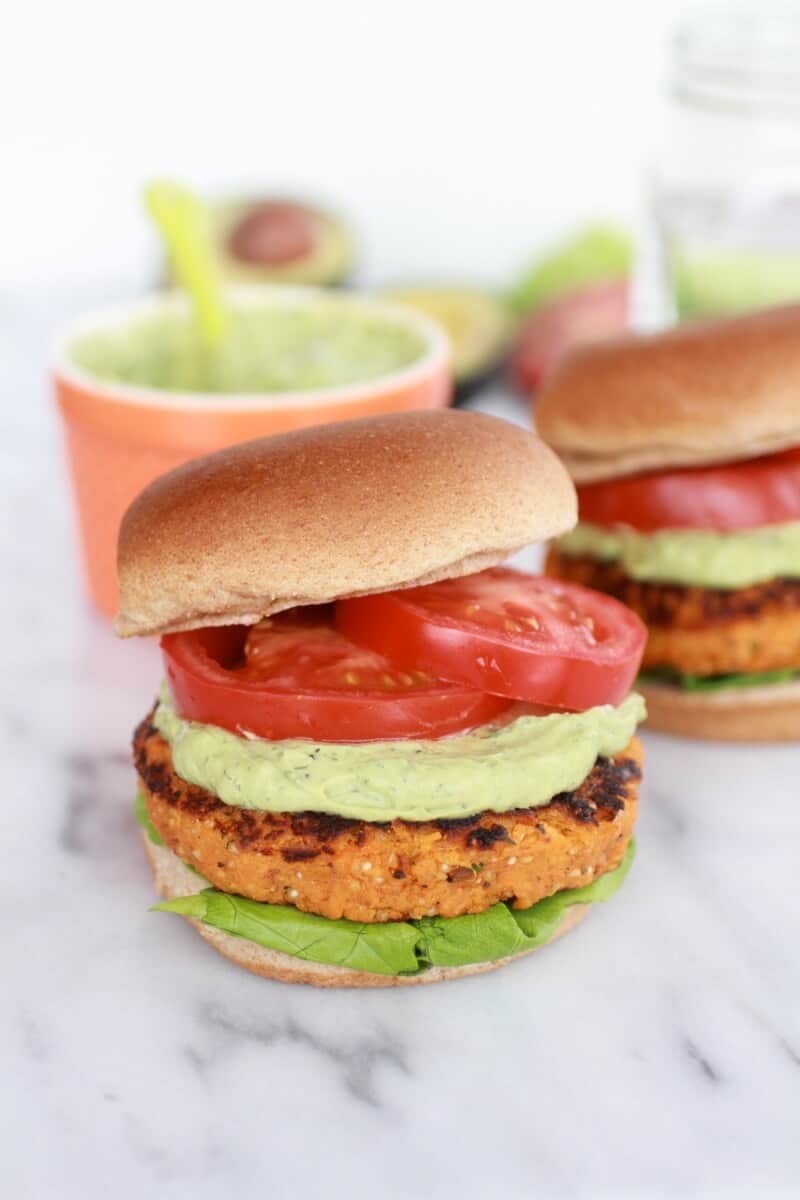 Roasted Garlic Chipotle Cheddar Sweet Potato Burgers with Avocado Ranch: Well, it's sorta of Mexican. I mean chipotle, avocado!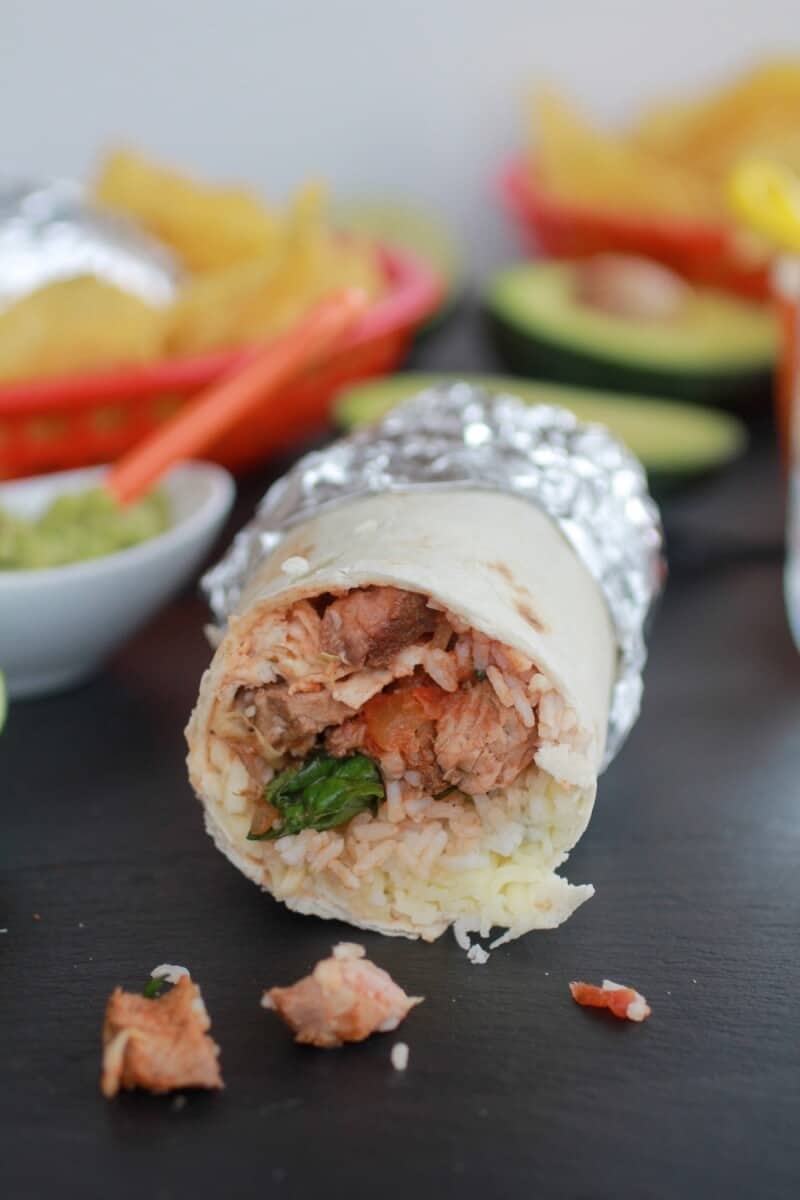 Chipotle Mexican Steak and Cilantro Lime Rice Burritos: The ultimate burrito people.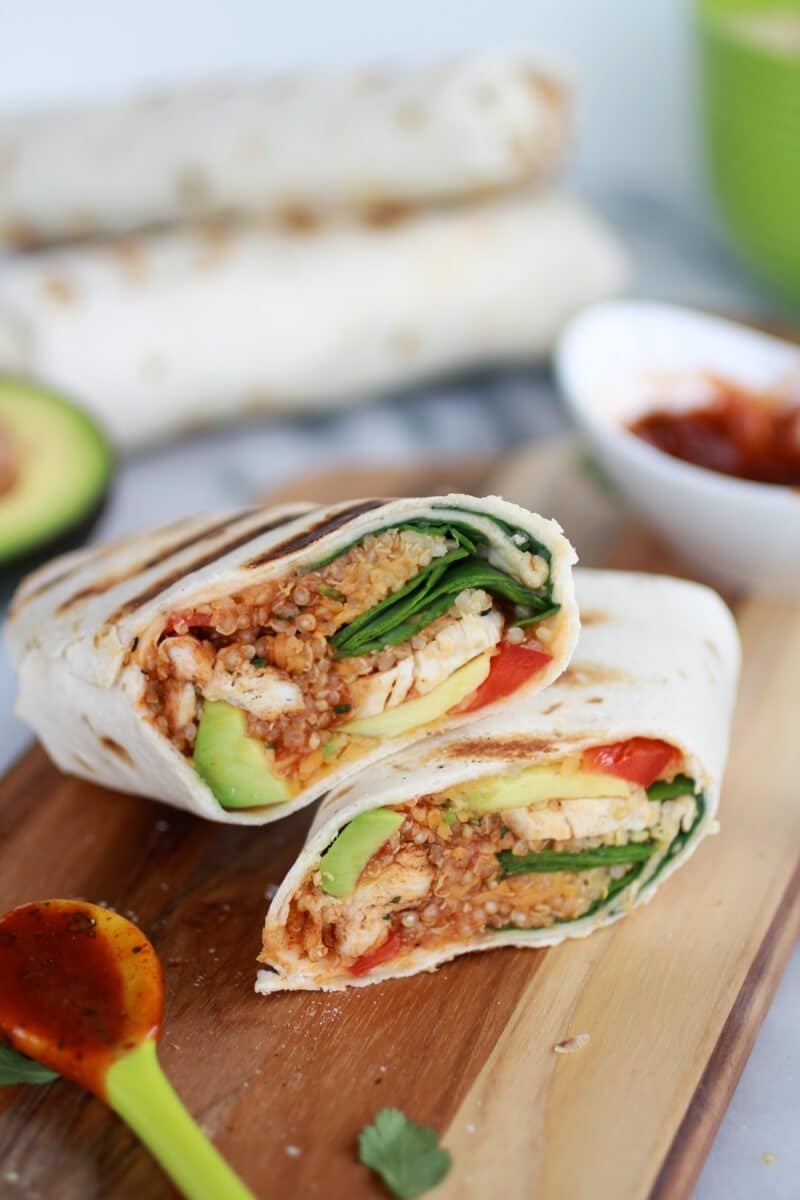 Grilled Tex-Mex Chicken and Quinoa Wraps: These are light and super healthy, but still incredible. The tex-mex sauce is just – wow!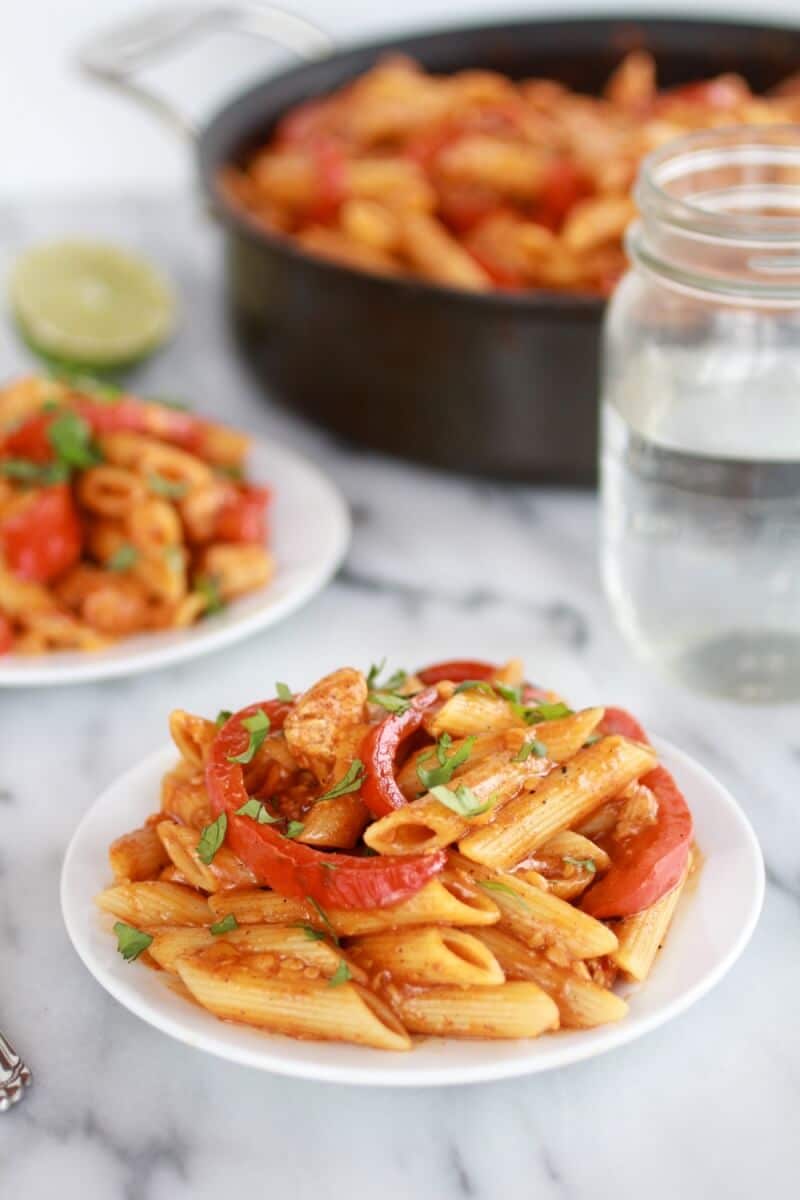 Fajita Chicken and Enchilada Pasta: This was a result of me not being able to decide between fajita's, enchiladas or pasta. It had the potential to be disastrous, but turned out delicious!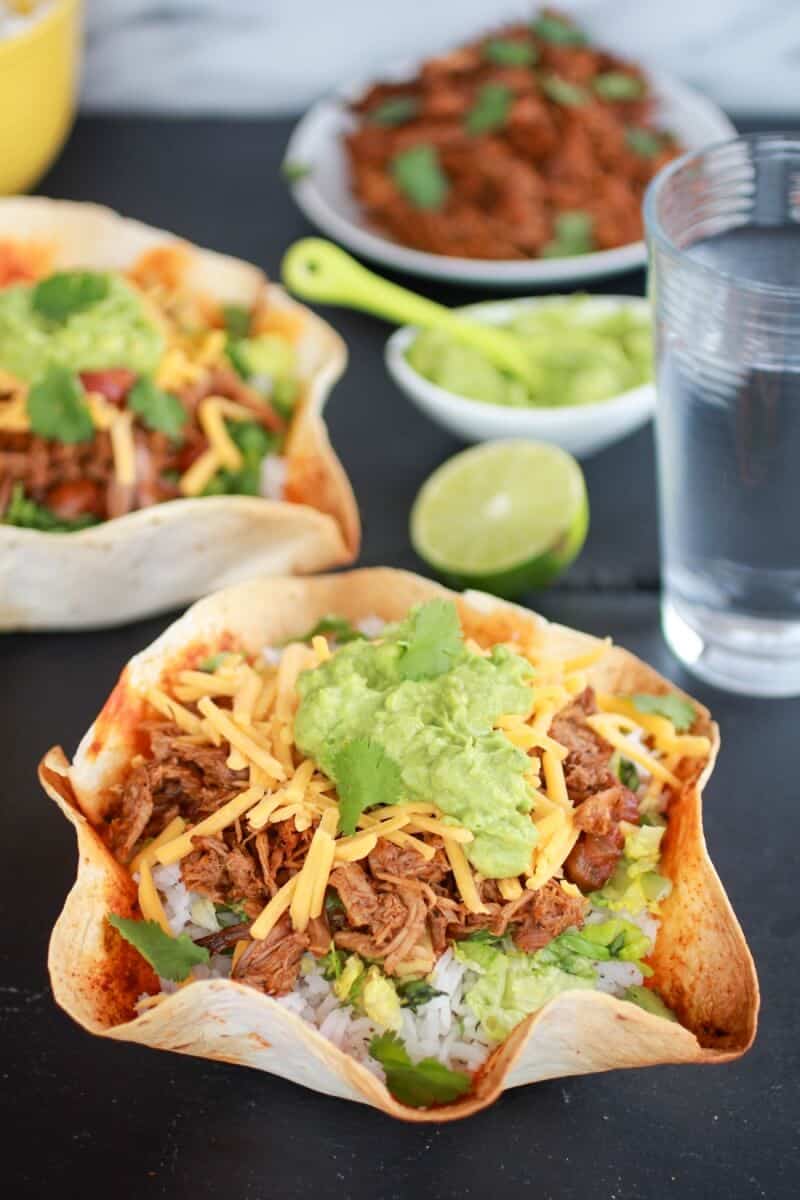 Crockpot Carnitas Tortilla Burrito Bowl: So fun!! These bowls were awesome and the crockpot makes these a breeze!!

Whipped Feta and Roasted Jalapeño Greek Pizza: A greek pizza with a mexican kick! It's crazy and crazy good!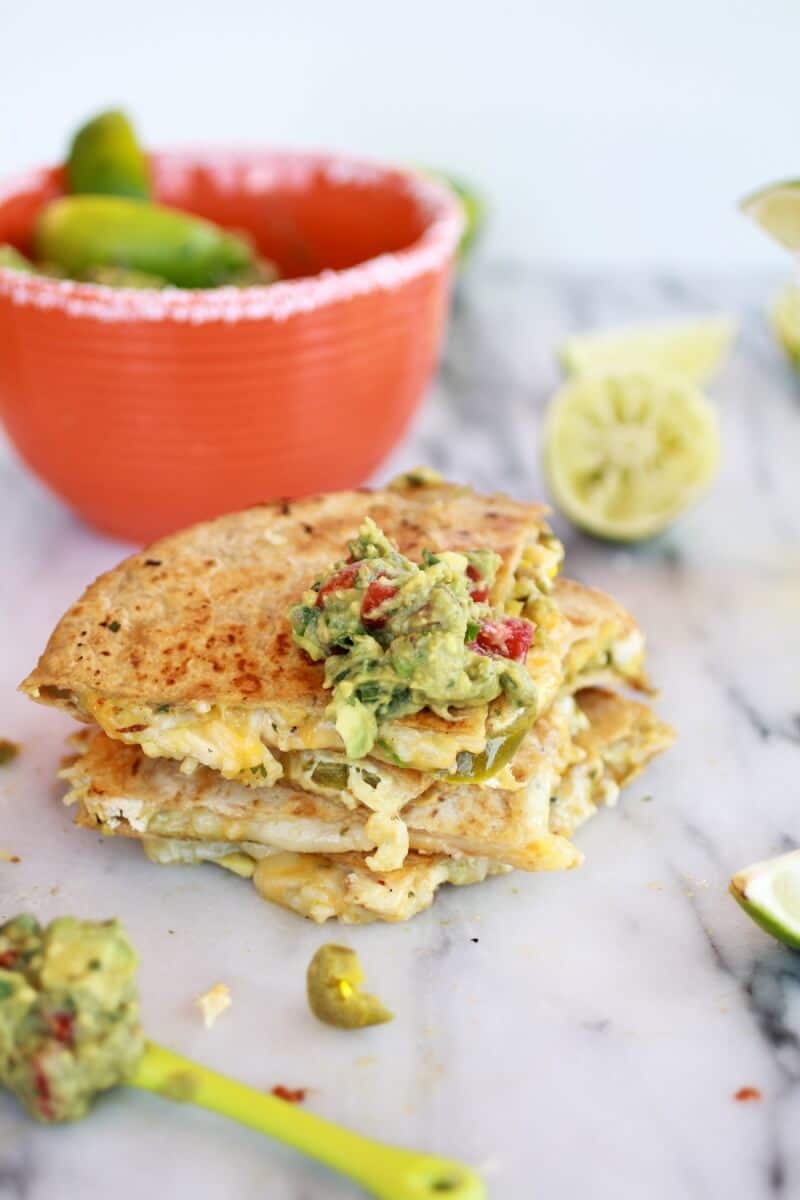 Margarita Chicken Quesadilla with Margarita Guacamole: Possibly my favorite. It's cheesy, crunchy and full of citrus and tequila!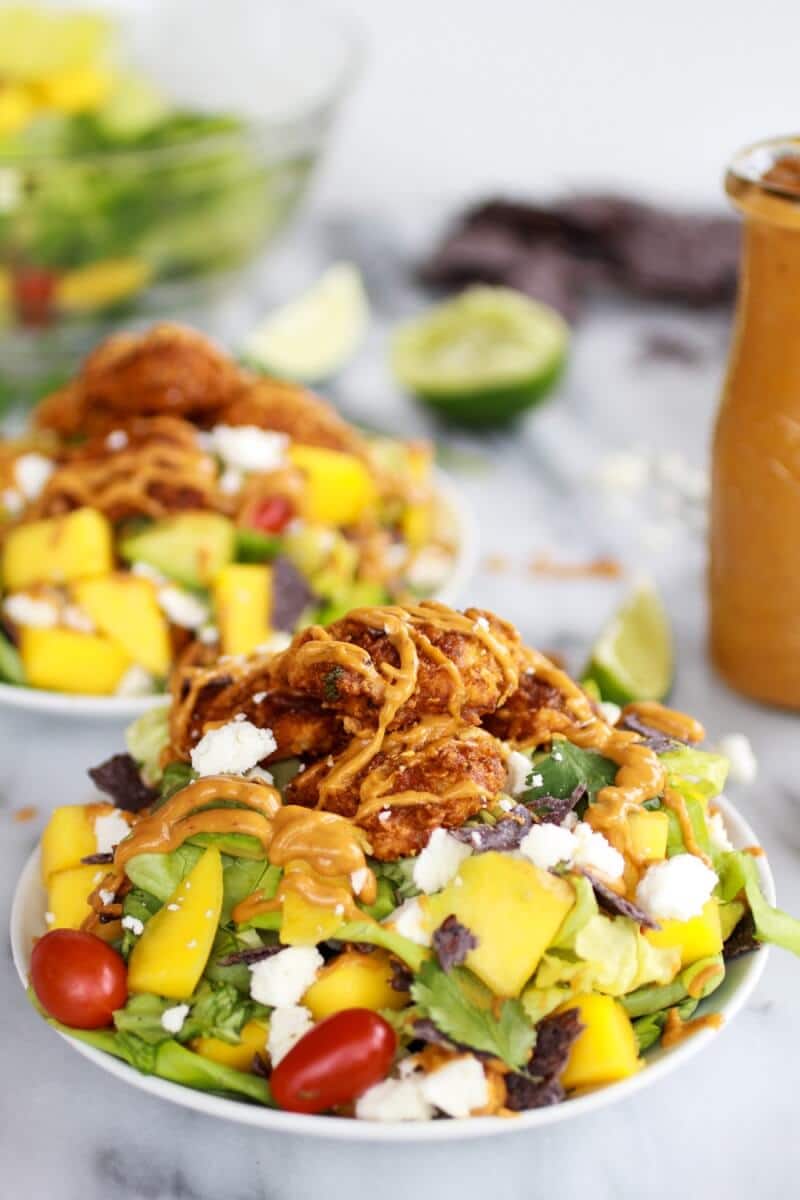 Tortilla Chip Crusted Chicken Salad with Avocado Chipotle Lime Dressing and Queso Fresco: Best Mexican salad. Enough said.
The sweet stuff that you HAVE to have: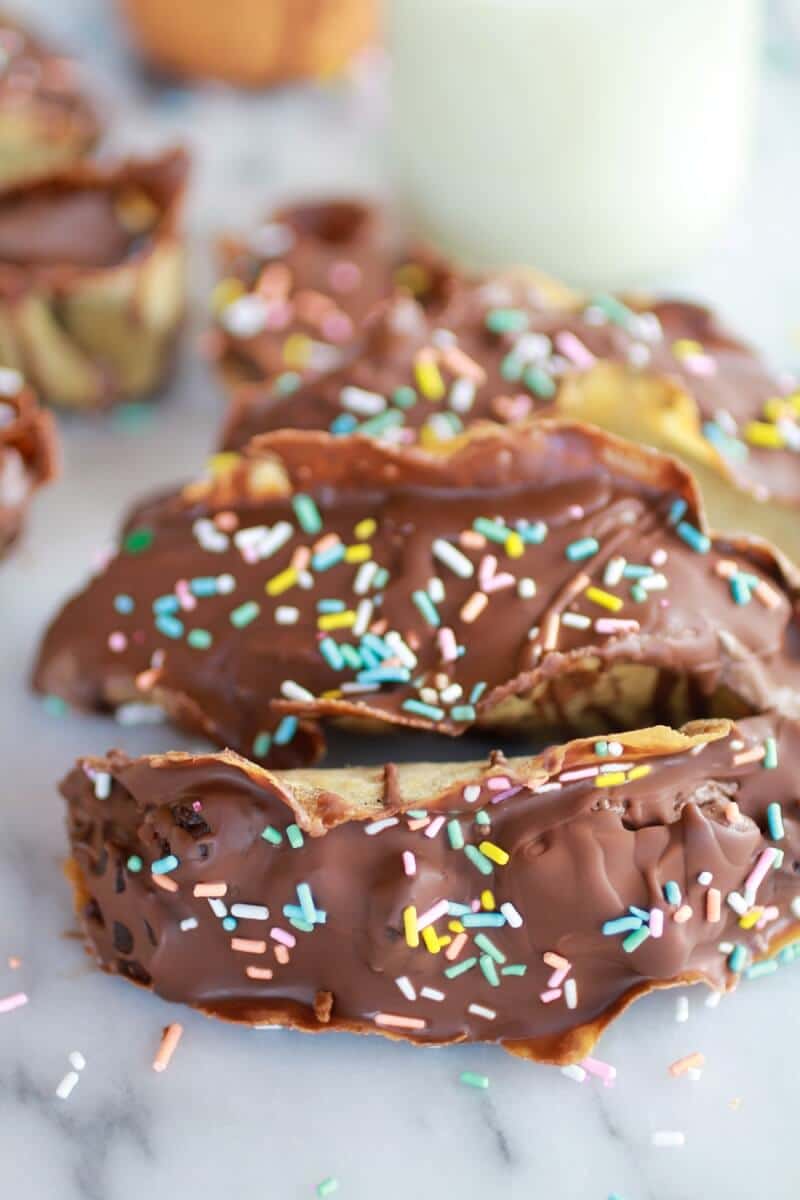 Brown Butter Crepe Ice Cream Tacos: Yum, really just make these. You'll love them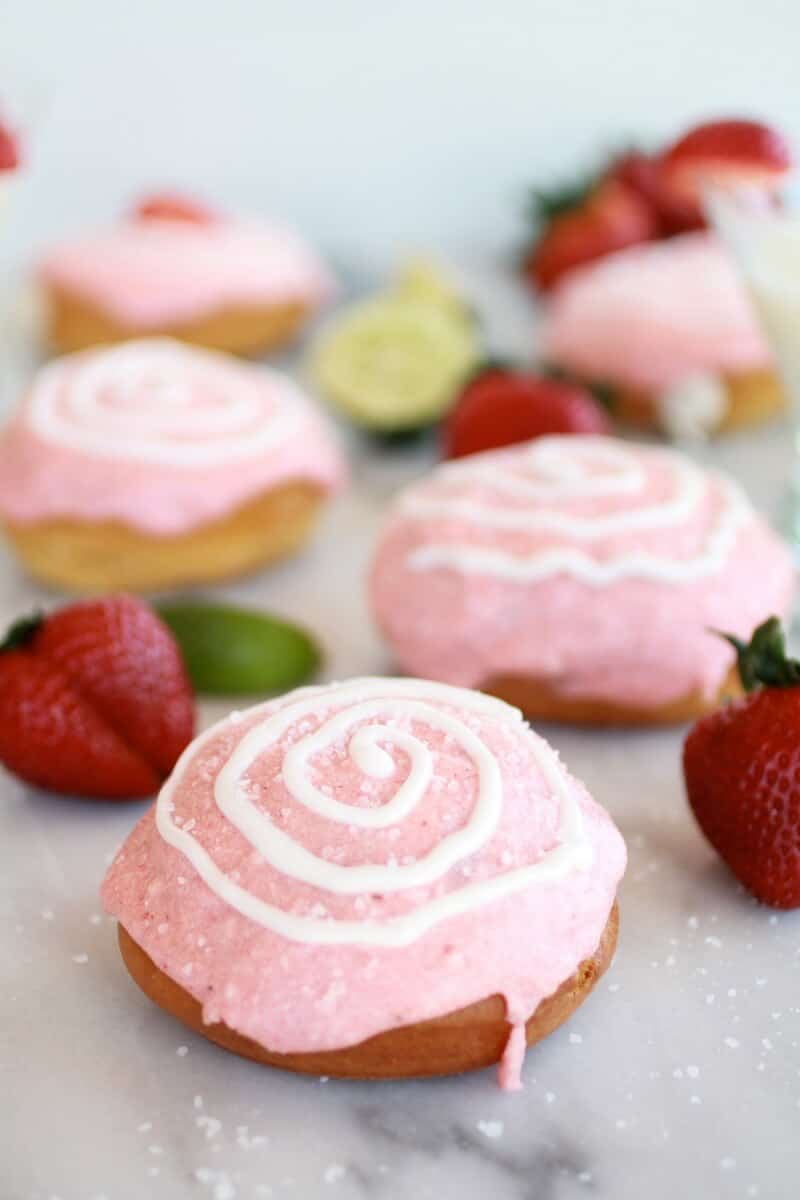 Strawberry Margarita Cream Filled Donuts: Again just make these. They are so fun and so cute. I mean they're pink (naturally) and they sparkle (naturally) and strawberries. YES.
Whoa. I told you I had a lot!
So what are you guys making this weekend? I know I just shared 20+ recipes, but you see I am a curious little bugger and I want to know. Plus, I feel the need to make something new.
What? I am a food blogger, I get bored easily. I need new, fun, delicious foods!
Ok, now go make some margaritas and enjoy the weekend!