Gingerbread Cake with Caramel Cream Cheese Buttercream.
December is here and that means GINGERBREAD.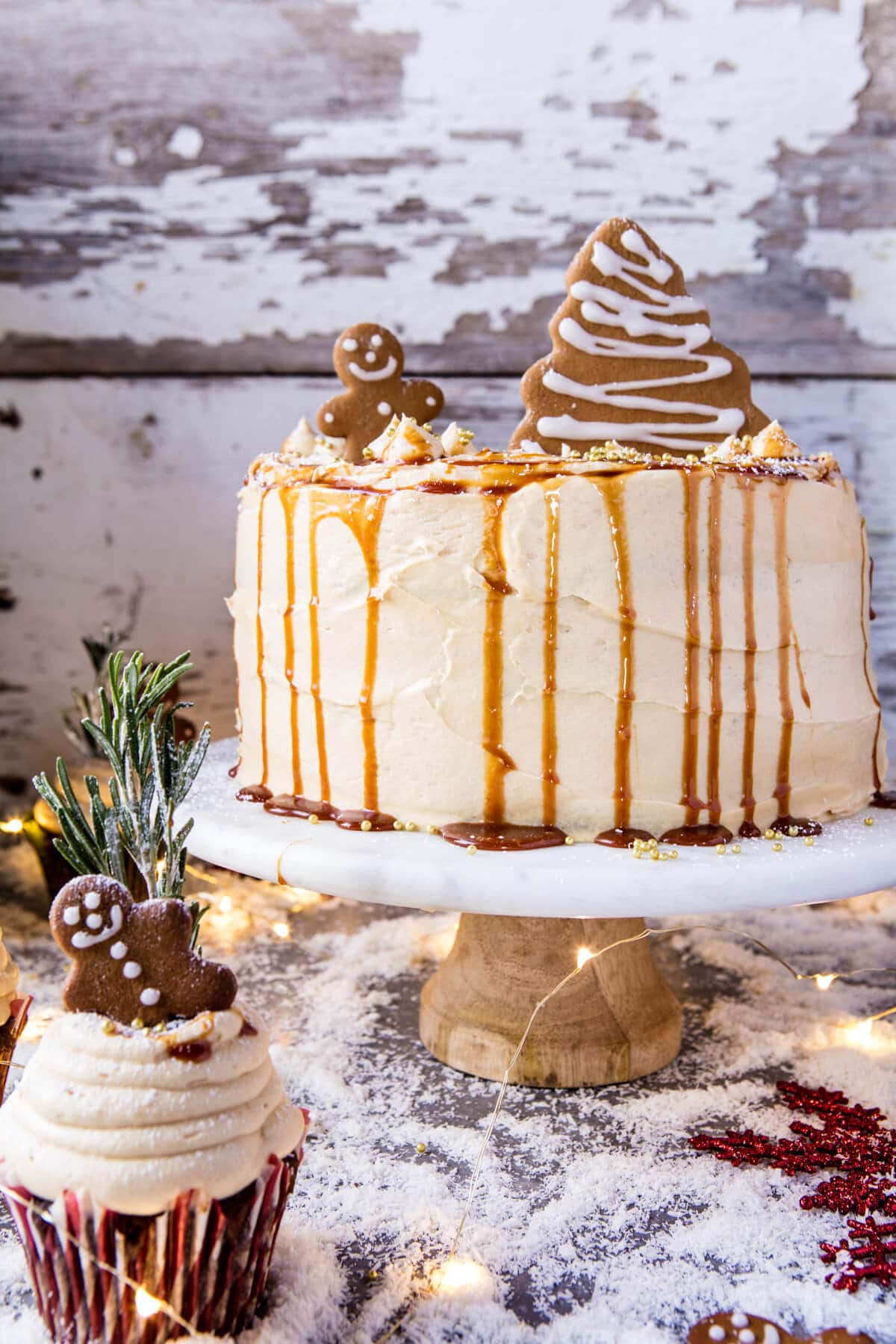 And caramel, and cookies, and chocolate, and eggnog, and well…all things Christmas! I am kind of excited about it, but I'm sure you probably knew that. 🙂 Here's the truth, I have been baking Christmas things since the week before Thanksgiving. Actually, it was exactly one week before Thanksgiving that I made this cake and the cute little cupcakes to go along with it. I remember because it happened to be our first major snowfall of the season.
Can I just say that baking a gingerbread cake on a snowy day is probably the most picture perfect day I could ask for. I mean, what could be better than the smell of Gingerbread baking in the oven, Christmas music blasting, and snow falling? In my little world…absolutely nothing. This time right now, between today and December 25th is my most favorite time of the year! I can't get enough of it, and I wish it would last two months longer than it does. But since it's T minus twenty-three days till Christmas I have plans to bake up (and through) a snowstorm, watch all the Christmas movies, shoot photos for the cookbook, wrap all the gifts, watch my brother compete in Dew Tour (so excited for him!), and spend some time with my mom and little sister for a change. How I will accomplish all this is beyond me, but I will, I will, and it's going to be amazing!
So, I'm starting strong on the baking portion of my plan, kicking it off with this fun gingerbread cake and accompanying cupcakes. They are the essence of Christmas…fair warning, I can be a little (ok a lot) cheesy during the month of December. If you hate Christmas, sorry, bear with me. 🙂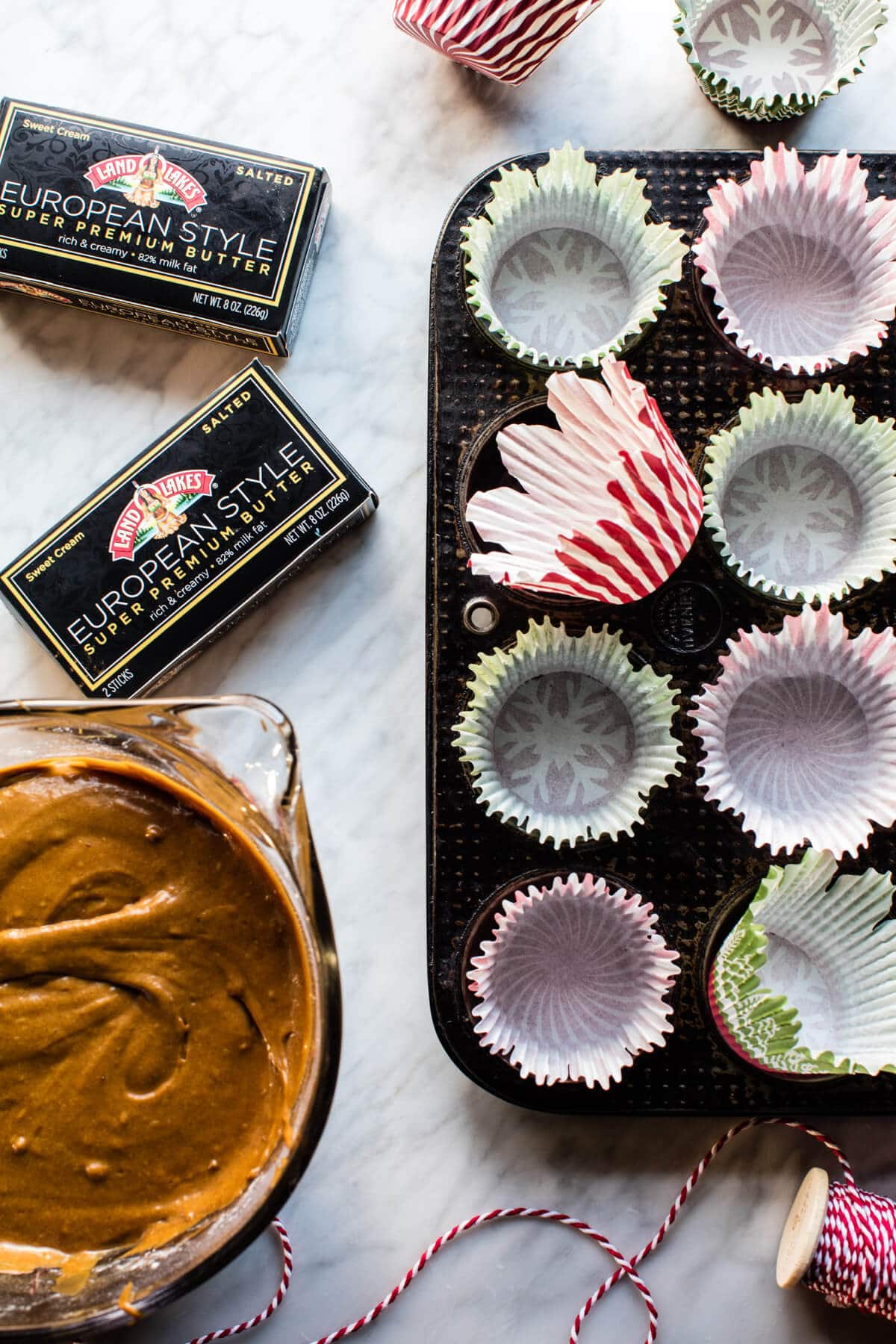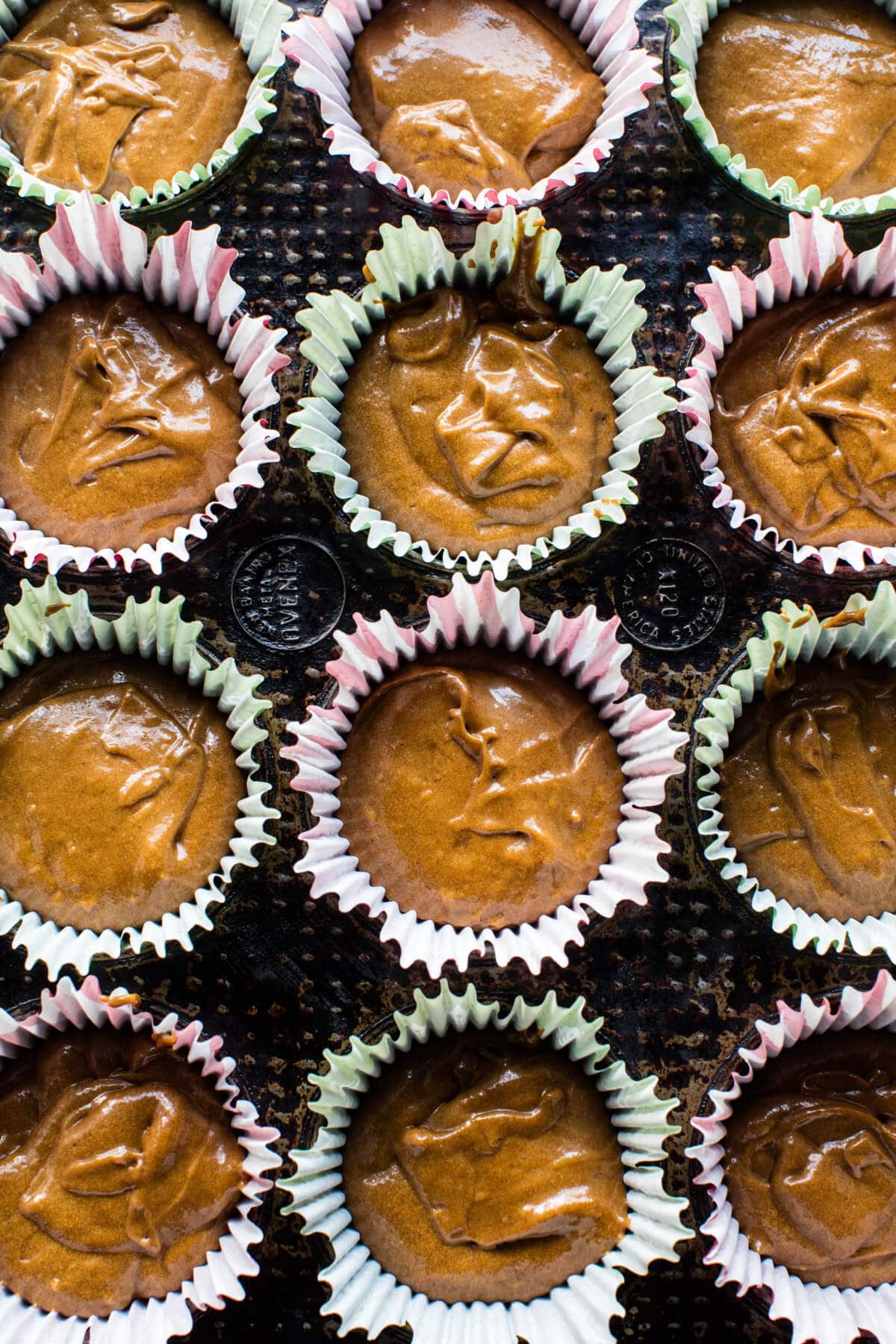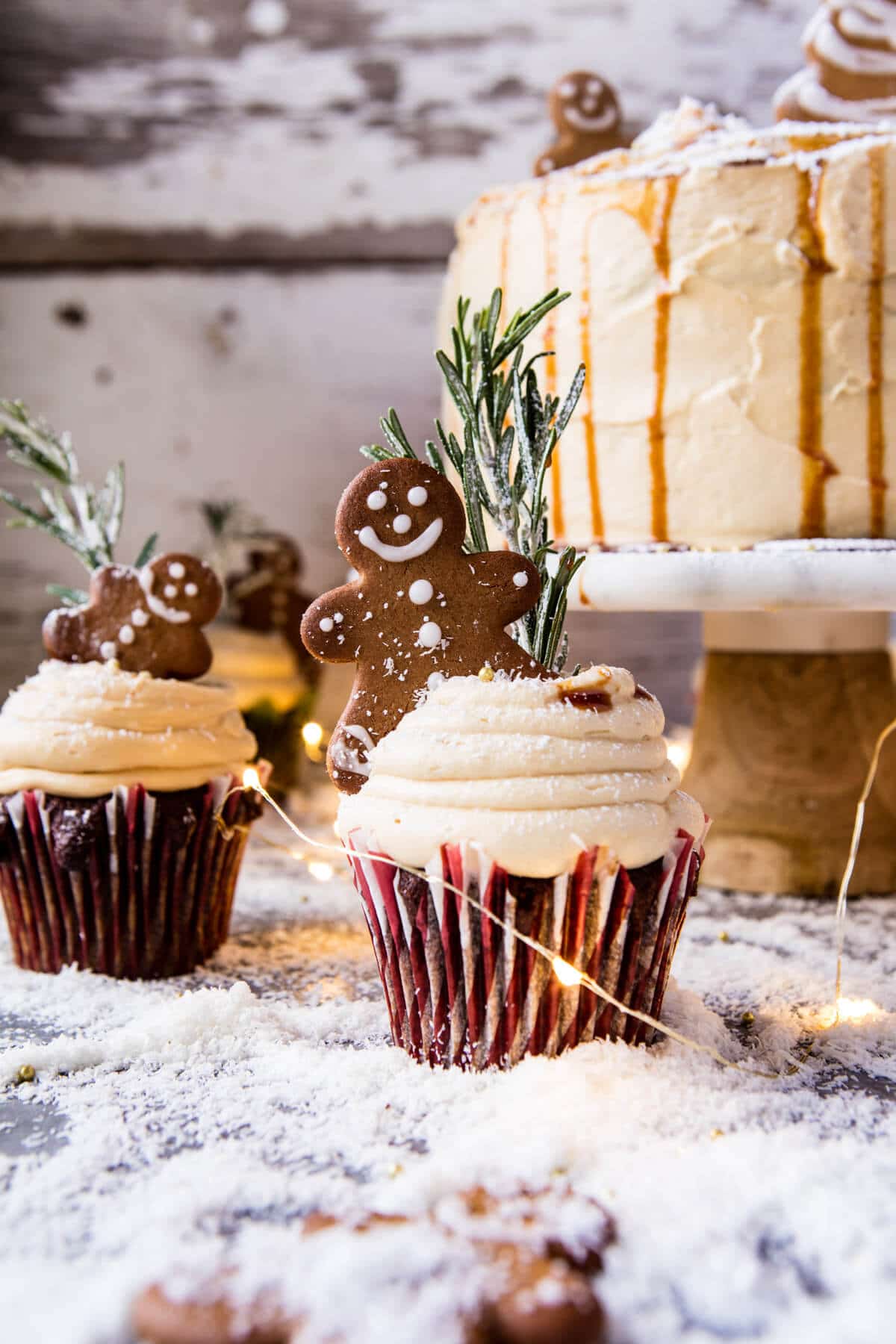 Alright, so I knew from the beginning that I wanted to make a big three layer cake. But then I was thinking it might be really fun if I made you guys some hand-held treats – easy for grabbing on the go, serving at a party or even gifting! Although, I probably would not ship these because of the frosting, but they would be great as a hostess gift. But then my tortured mind returned to the big scrumptious cake, and well… I decided I just needed to make them both. I mean how cute would it be to have a big beautiful gingerbread cake surrounded by gingerbread cupcakes?
Plus, when are cupcakes not a good idea? They are just so fun and cute! Especially these, hello, do you see the gingerbread men and snow-covered rosemary. I am still obsessing over them.
My excitement is really just too much. Can't. Help. It. I LOVE these. 🙂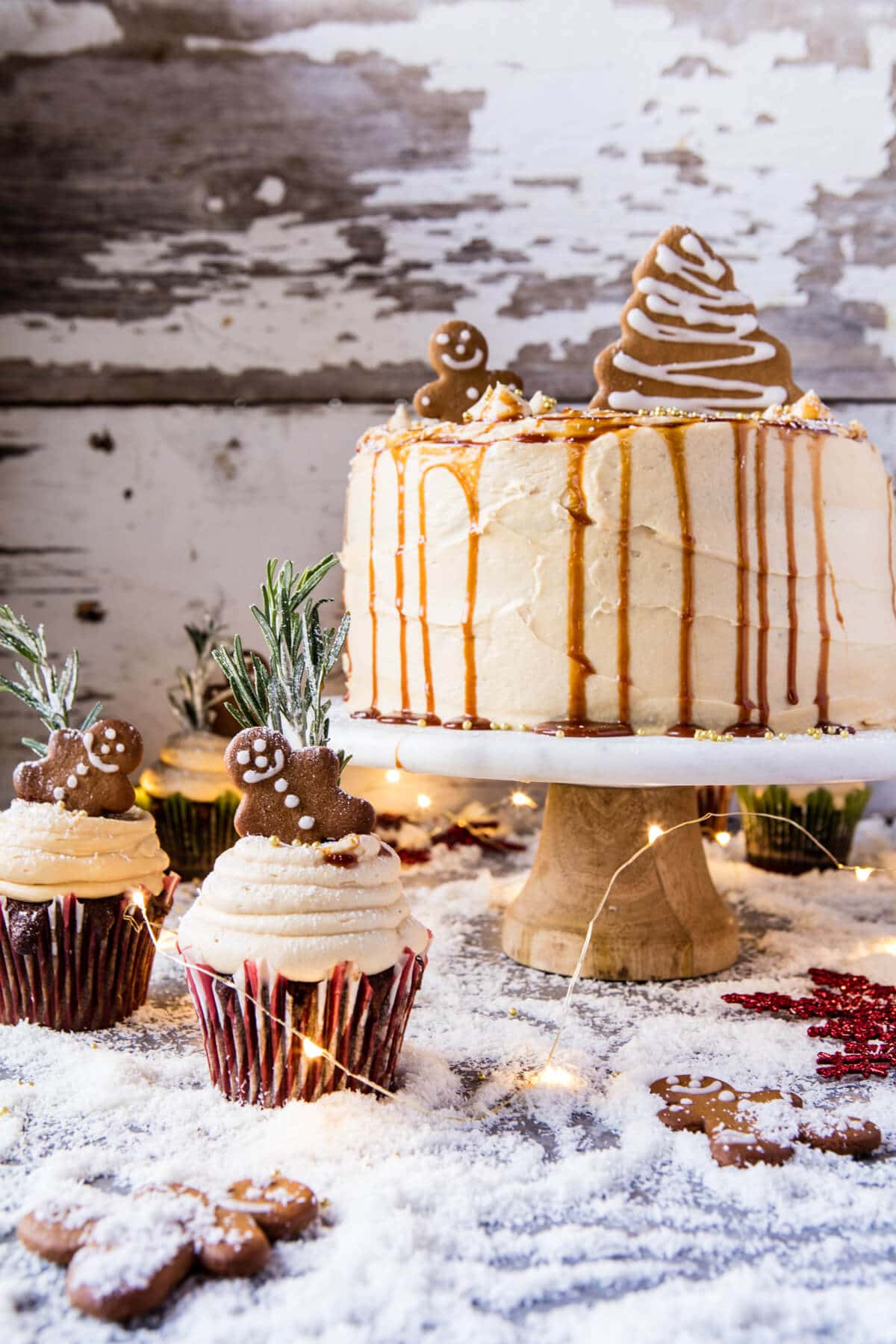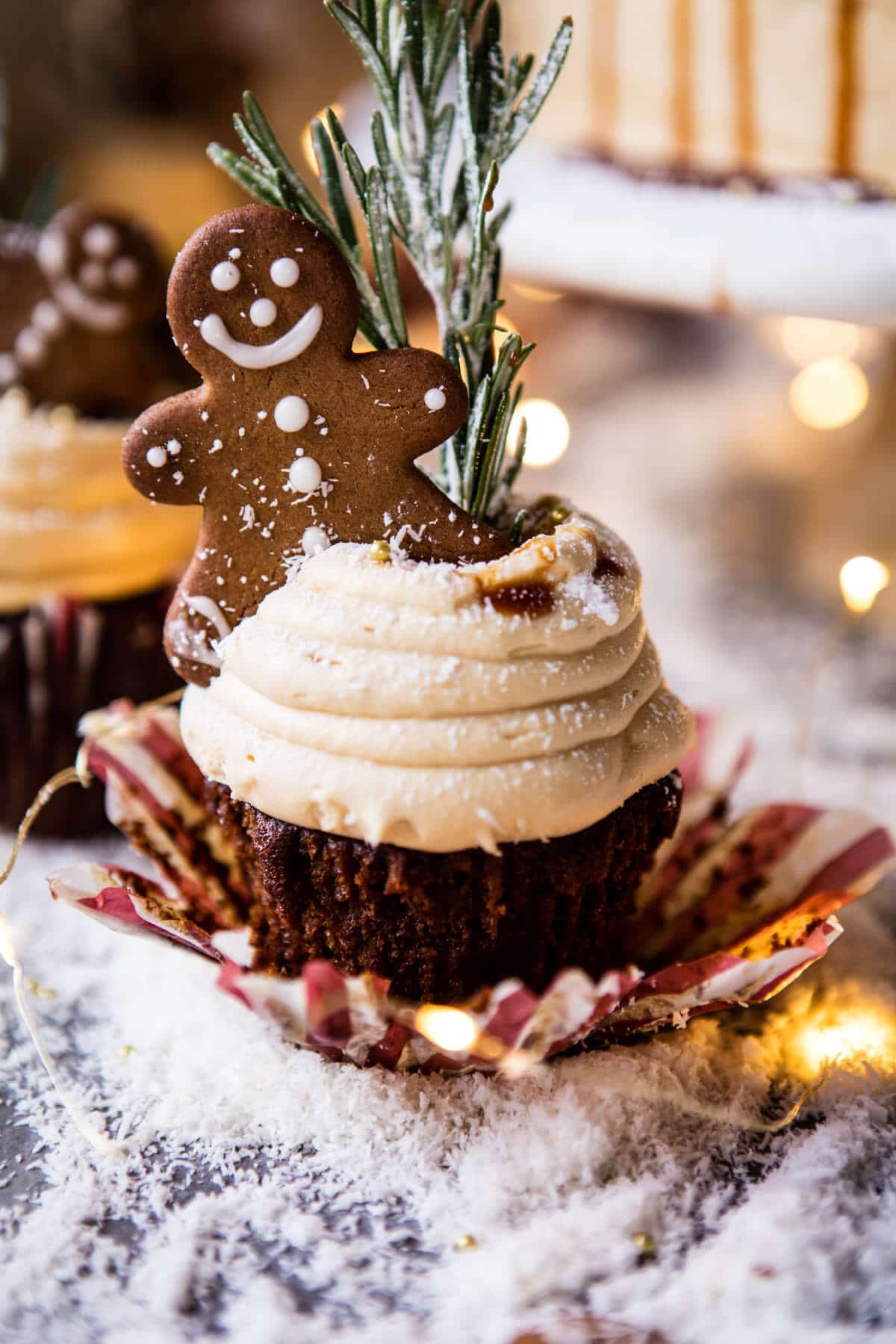 So I know that a gingerbread cake may not be the most unique holiday recipe you've come across, but guys, my gingerbread recipe is extra special. The cake itself is moist, almost doughy, full of fresh ginger, cinnamon and nutmeg. I also used a whole cup of molasses, which is what makes the true gingerbread flavor really, really shine.
OKok, but while this cake is great on its own, it would be nothing without that Caramel Cream Cheese Buttercream. This frosting is game over, and I might just be putting it on everything this holiday season. Anything caramel is always amazing, but add some salted butter and cream cheese to the mix? Ahh YUM. Then add the frosting atop of this delicious gingerbread?
Let's just say I've got Christmas Gingerbread literally dancing in my head right now…OK last cheesy line of the day!
Bottom line: this Gingerbread Cake with Caramel Cream Cheese Buttercream may just become a new Christmas tradition, and I kind of sort of hope you guys love it as much as I do!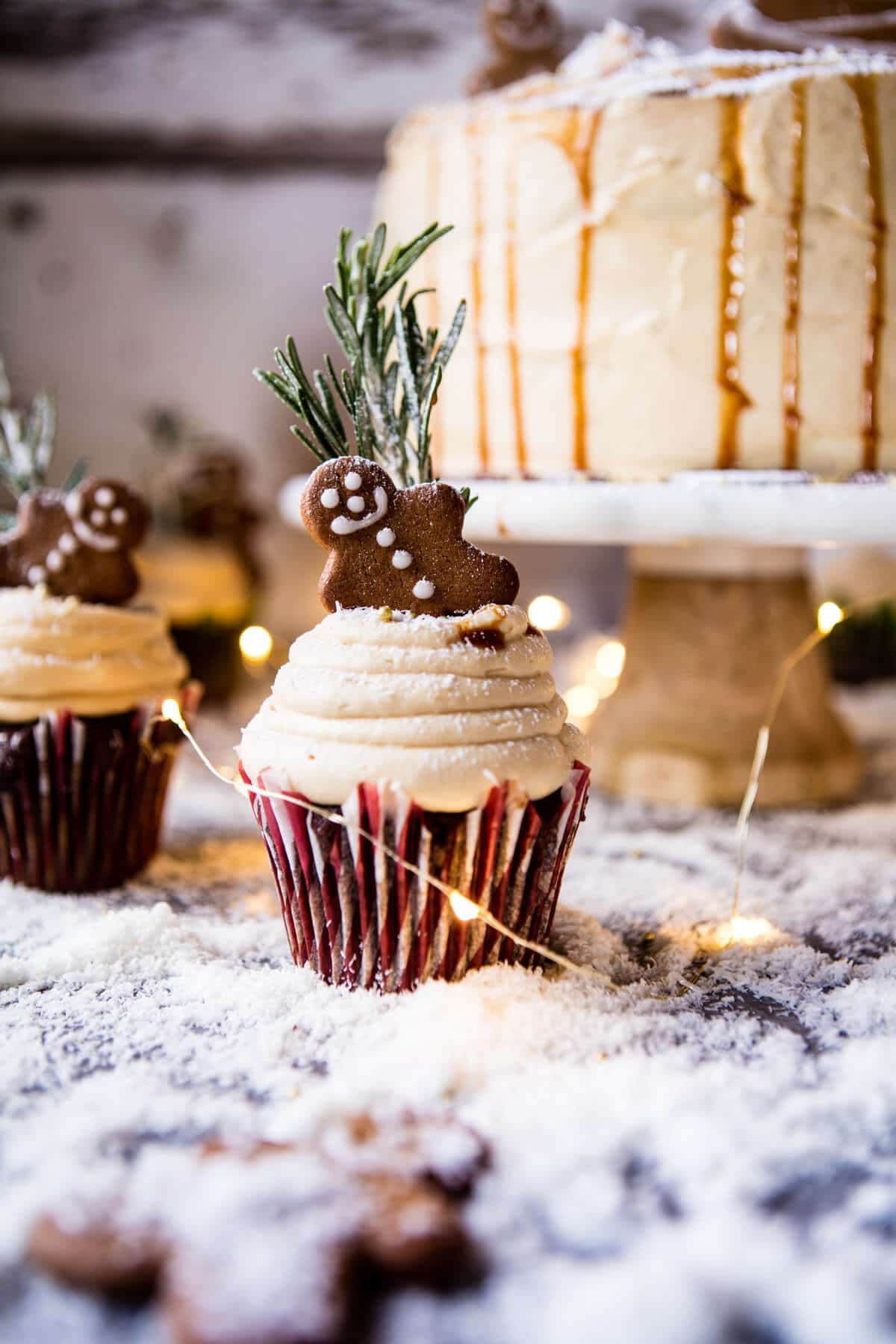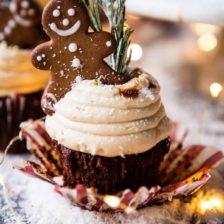 Nutritional information is only an estimate. The accuracy of the nutritional information for any recipe on this site is not guaranteed.
The Recipe
Gingerbread Cake with Caramel Cream Cheese Buttercream.
This Caramel Cream Cheese Buttercream cake is a delicious Christmas treat

Prep Time 45 minutes
Cook Time 30 minutes
Total Time 1 hour 15 minutes
Servings 12
Calories 321 kcal
Instructions
1. Preheat the oven to 350 degrees F. Grease three 8-inch round cake pans. Line with parchment paper, grease with butter or cooking spray. Or you can divide the batter evenly among 32-36 cupcake tins lined with paper liner, filling them 1/2 way full.

2. In a medium bowl combine the flour, baking powder, baking soda, ginger, cinnamon, nutmeg, cloves and salt.

3. Using an electric mixer, beat together the butter and brown sugar until light and fluffy. Beat in the vanilla and molasses until combined. Add the eggs, 1 at a time, beating until combined. Add the water/milk, alternating with the flour mixture until everything is combined. 

4. Divide the batter evenly among the prepared cake pans. Bake until a toothpick inserted into the center of each comes out with moist crumbs attached, 30 to 35 minutes. Let the cakes cool in the pans for 15 minutes and then turn the cakes out onto wire racks to cool completely before frosting. Bake cupcakes, and bake for 18-20 minutes.

5. Meanwhile, make the buttercream. In a large pot, cook the sugar over medium heat, stirring constantly with a heat-proof rubber spatula until the sugar has melted and turns a golden caramel, about 8 minutes. Remove the pot from the heat and add 4 tablespoons butter, whisking until combined. The caramel will bubble and begin to harden, just keep stirring. Slowly add the cream, whisking until combined. Return the pot to the heat and, cook the mixture over moderate heat, stirring until the caramel has thickened, 3-5 minutes. Remove from the heat and let cool.

6. Using an electric mixer beat together the cream cheese and remaining 2 sticks butter until the mixture is light and fluffy. Add the powdered sugar, vanilla and 1/2 cup of the cooled caramel sauce. Beat another 2-3 minutes or until the frosting is light and fluffy.

7. To assemble, place one layer, flat side up, on a plate or cake stand. With a knife or offset spatula, spread the top with buttercream. Place the second layer on top, rounded side up, and spread with more buttercream. Add the third cake layer and cover the top and sides of the cake with the remaining buttercream. If making cupcakes, spread the buttercream evenly over top the cupcakes. Cover the cake and chill in the fridge until ready to serve. Decorate as desired with gingerbread men and rosemary. Bring to room temperature 30 minutes prior to serving. Enjoy!