Coconut Banana Cream Chocolate Truffle Pie
Oh my gosh, this pie?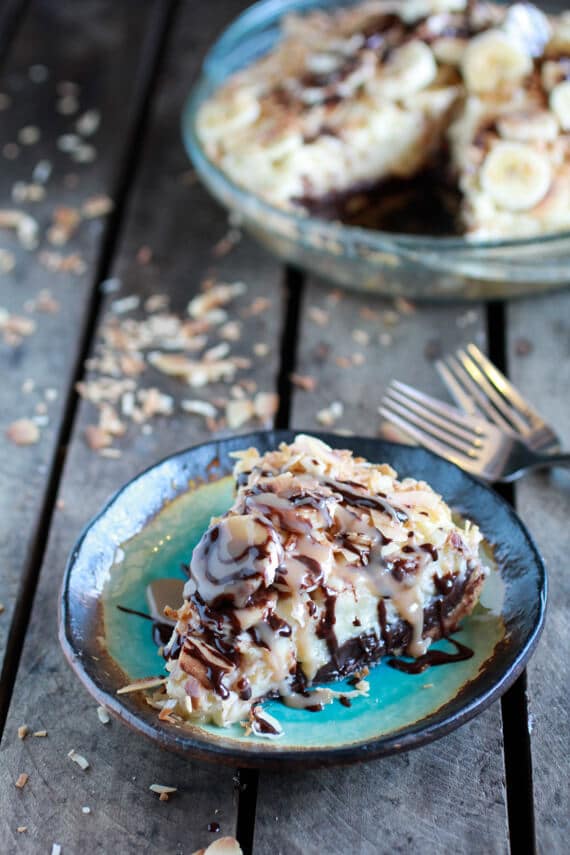 It is so good.
I mean, I really did not expect it to turn out this good and be this pretty.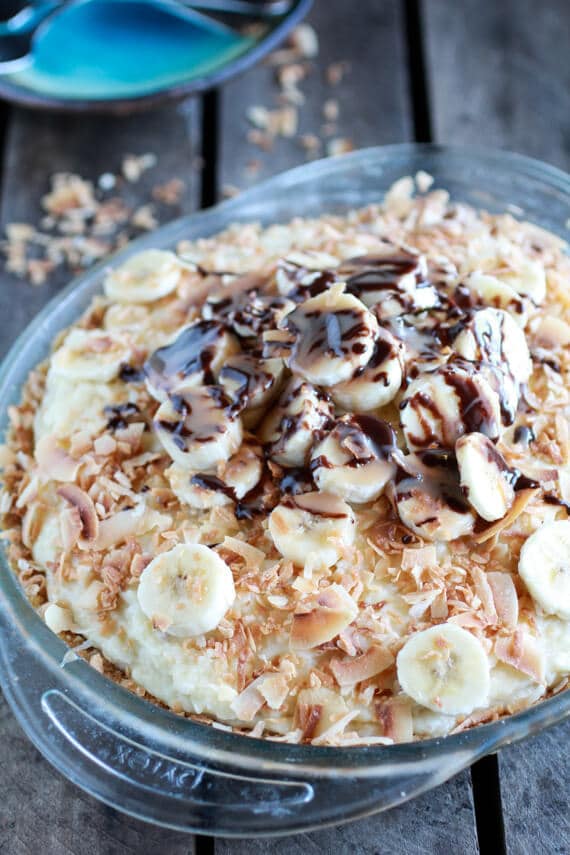 I thought it would be good, as I started to make the pie my idea just grew.
And grew.
Until I ended up with this pie.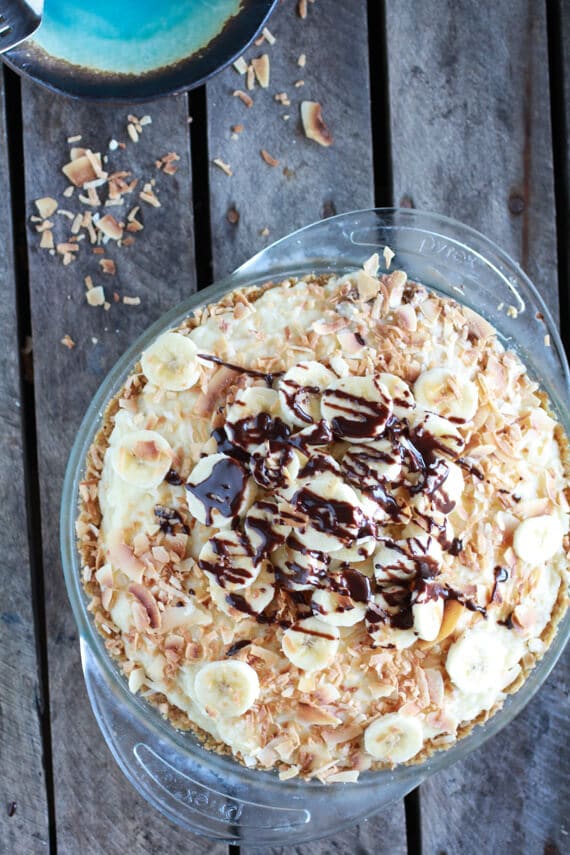 The reason I made this pie was because of coconut cream.
The other week I had made a dessert that I am so excited to share it is not even funny…..but I am waiting on that one, waiting for the right time which honestly could be tomorrow since I am so excited about it. Anyway, I had leftover coconut cream and even though I would eat this stuff with a spoon I thought I should share the deliciousness with family.
I know how nice of me.
Although, right now at this very second they are all pretty annoyed with me since I am kind of… in a mood. A frustrated mood, caused only by slow internet, a slow computer and technology failing me.

But I am trying to turn things around, so let's continue talking about this pie.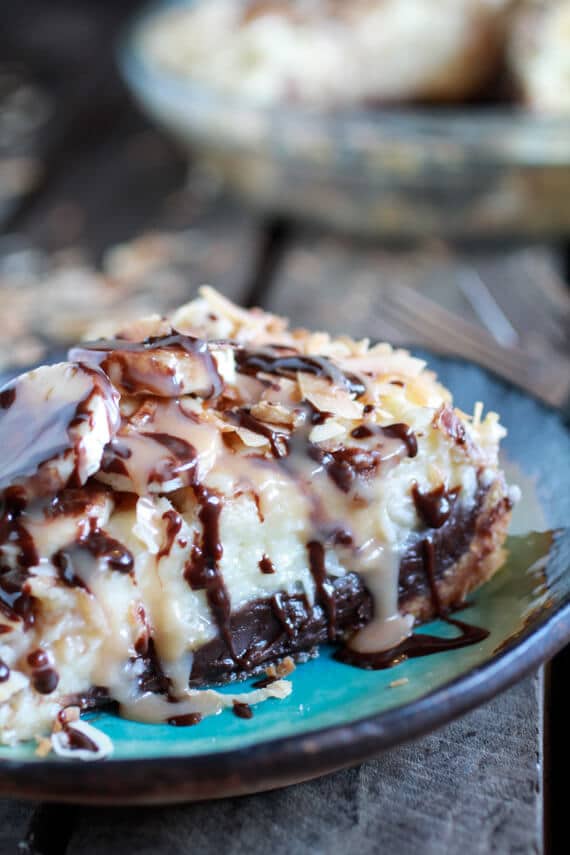 First of all, the chocolate truffle layer.
I decided to make this a pie solely because I did not want to sit and roll dozens and dozens of tiny balls and then stuff them with coconut banana cream. That just does not sound fun and I knew I wanted a chocolate truffle element.
So pie it was!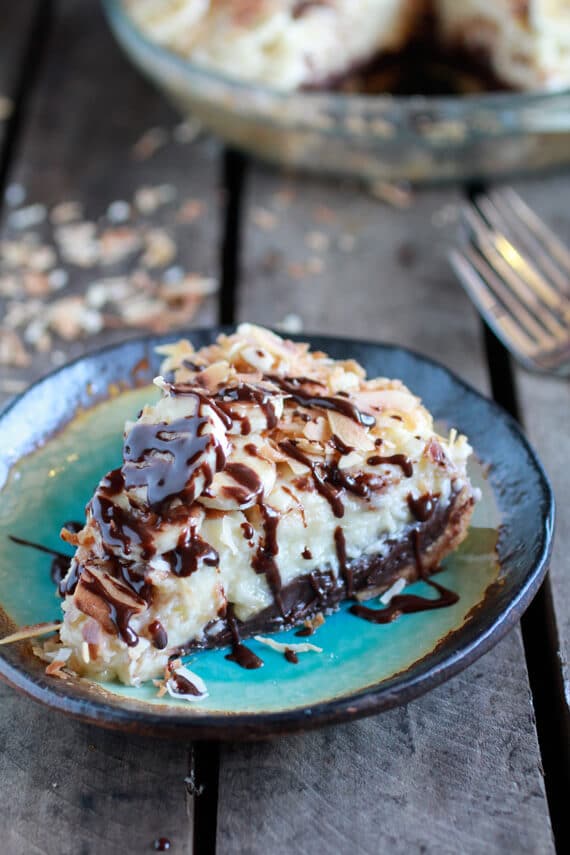 Then the coconut banana cream that was originally going to just be coconut cream, but then I decided I wanted to make a new version of coconut cream.
A coconut banana cream.
Oh my goodness. This is my new favorite thing.
Until tomorrow of course, when I tell you about my new favorite thing.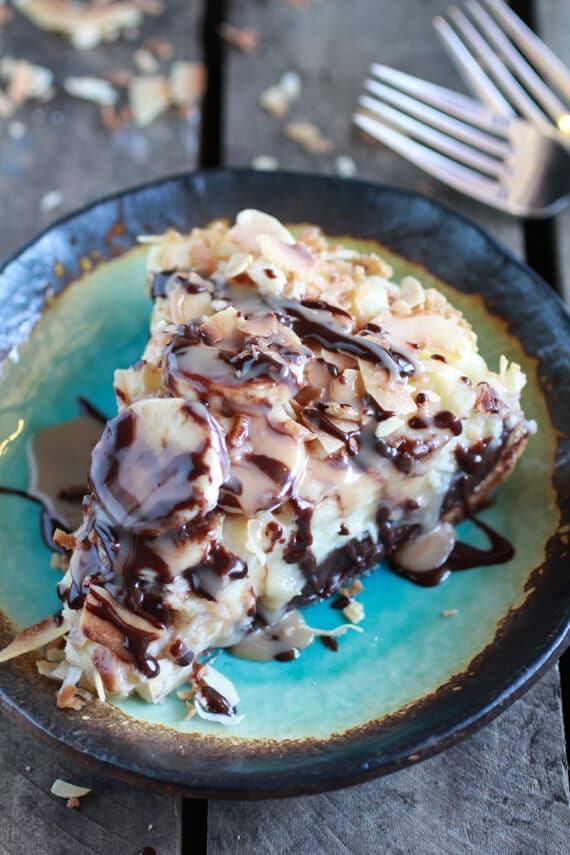 Then because dessert is always better with a drizzle of something I threw on a little chocolate drizzle and some Dulce de Leche.
Best decision.
Ever.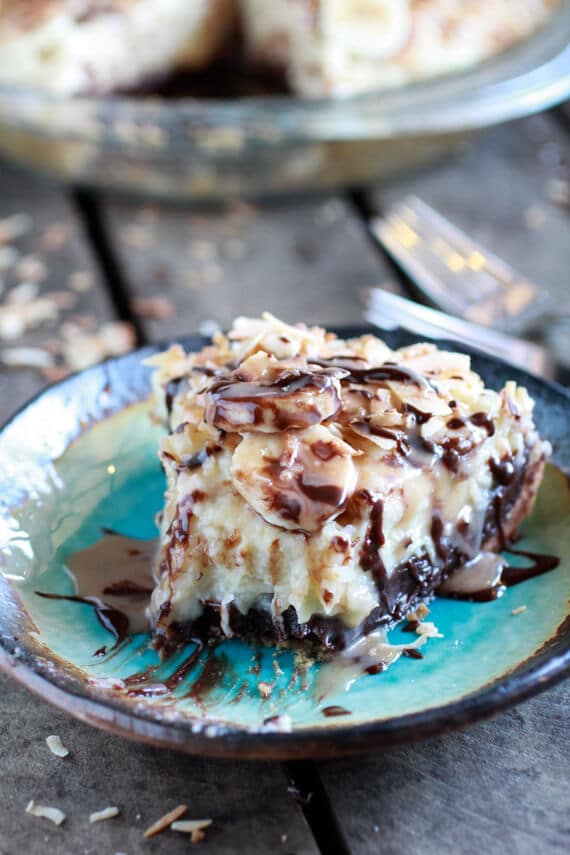 Oh, an did I mention this pie is totally no bake? Because it is, and it so easy and everyone loved it.
It's just perfect.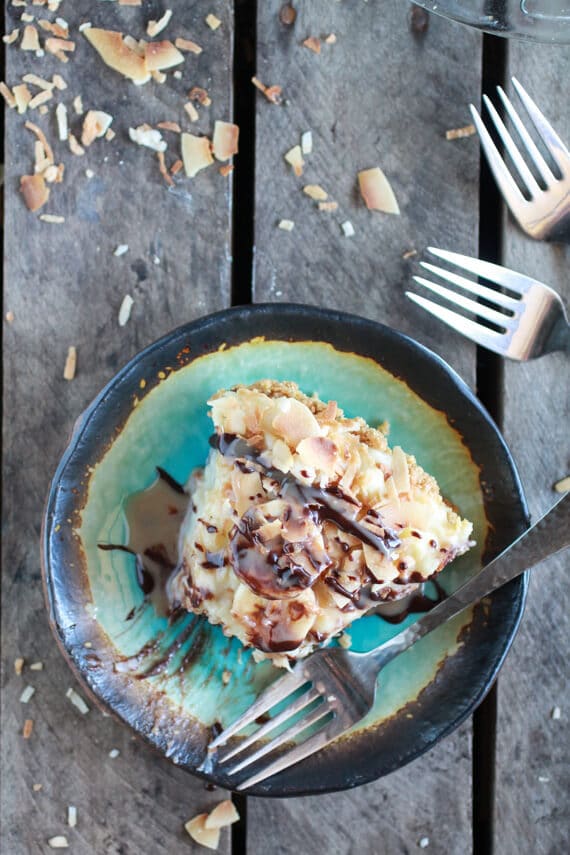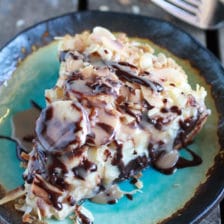 Nutritional information is only an estimate. The accuracy of the nutritional information for any recipe on this site is not guaranteed.
The Recipe
Coconut Banana Cream Chocolate Truffle Pie with Dulce de Leche
By halfbakedharvest
Course: Dessert, Snack
Cuisine: American
Keyword: banana, chocolate, coconut, pie, truffle
This pie is a total crowd pleaser and is totally no bake.
Prep Time 15 minutes
Cook Time 10 minutes
Total Time 2 hours 55 minutes
Servings 8 Servings
Calories 876 kcal
Ingredients
Instructions
Mix graham cracker crumbs, honey and melted butter until well blended . Press mixture into an 8 or 9 inch pie plate. Use your fist to really press hard into the pan. Sometimes I like to use the back of a 1/4 c measuring cup and really push into the crust. This will help the crust stay together when cutting. Place in the fridge.

To make the truffle filling, in a heat proof bowl add the semi sweet chocolate and heavy cream. Microwave on 30 second intervals, stirring each time until the chocolate is melted and the cream is smoothly mixed with the chocolate. This took me a total of 2 minutes. Once the chocolate is melted and smooth, stir in the vanilla.

Remove the pie crust from the fridge and pour the truffle filling into the pie. Smooth out the filling, cover and place in the freezer for 30 minutes.

While the truffle filling cools make the coconut banana cream filling. In a medium sauce pot combine the coconut milk and cornstarch. Whisk until the cornstarch is completely dissolved and there are no lumps. Add the sugar, eggs and salt, whisk until smooth. Place the pot on the stove and bring to a boil, stirring constantly. Simmer until the cream thickens, about 5 minutes. Remove from the heat and stir in the vanilla, coconut extract and coconut. Stir in the mashed bananas.

Remove the pie from the freezer and spread the coconut banana cream filling over the truffle pie. Place in the fridge for at least 2 hours or if you have to, the freezer for one hour.

Before you are ready to serve, microwave the chocolate and milk together until melted and smooth.

Spread the toasted coconut over the top of the pie and sprinkle with fresh sliced bananas. Drizzle with the melted chocolate and dulce de leche. Dig in!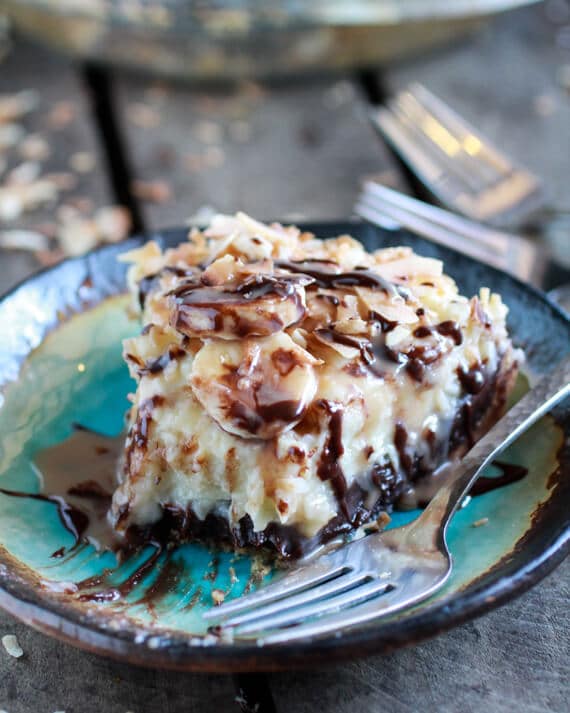 Now let's eat pie!