25 Late Summer Peach + Tomato + Corn + Zucchini Recipes.
Soooo, my world is all about peaches, tomatoes and zucchini right now.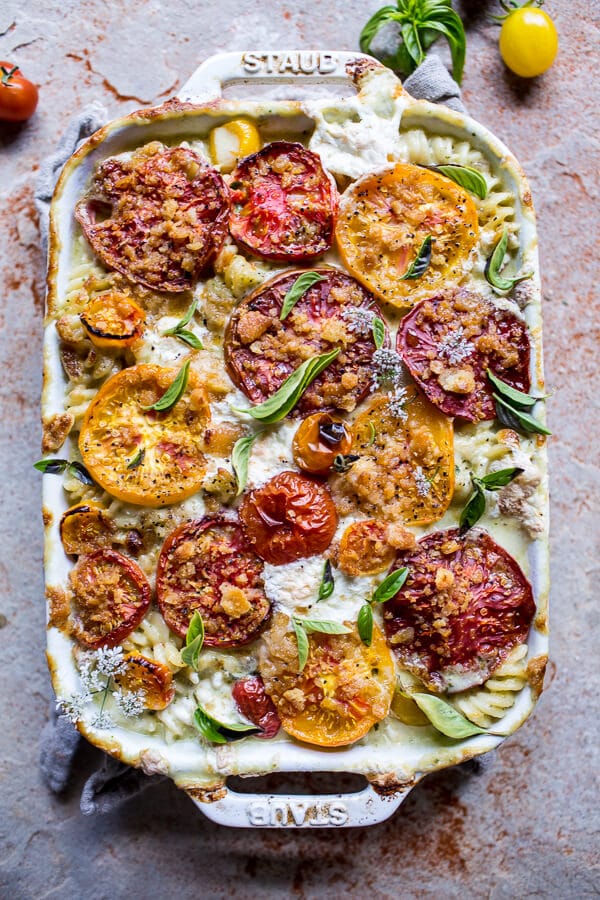 Like I simply cannot help myself. Everything (especially the tomatoes and peaches) are just insanely delicious right now and my local farm stand is BURSTING with amazing produce. I get the feeling that you guys could be in the very same boat, so I thought I would share 25 of my favorite late summer recipes featuring peaches, tomatoes, corn and zucchini. I picked out a good mix of sweet, savory and veggie friendly… there's a little something for everyone!
Be sure to check back all month-long for brand new recipes…tomorrow is all about tomatoes…then we'll do something a little sweet, then maybe some zucchini and then something kind of chocolatey and icy cold. Basically prepare for a delicious week!!
OK, so you ready? Cool, let's talk late summer recipes!
Savory
Marinated Cherry Tomatoes with Burrata + Toast…best MEAL ever.

Grilled Zucchini Gyros with Sun-Dried Tomato Tzaziki…the loaded veggie gyro. YES.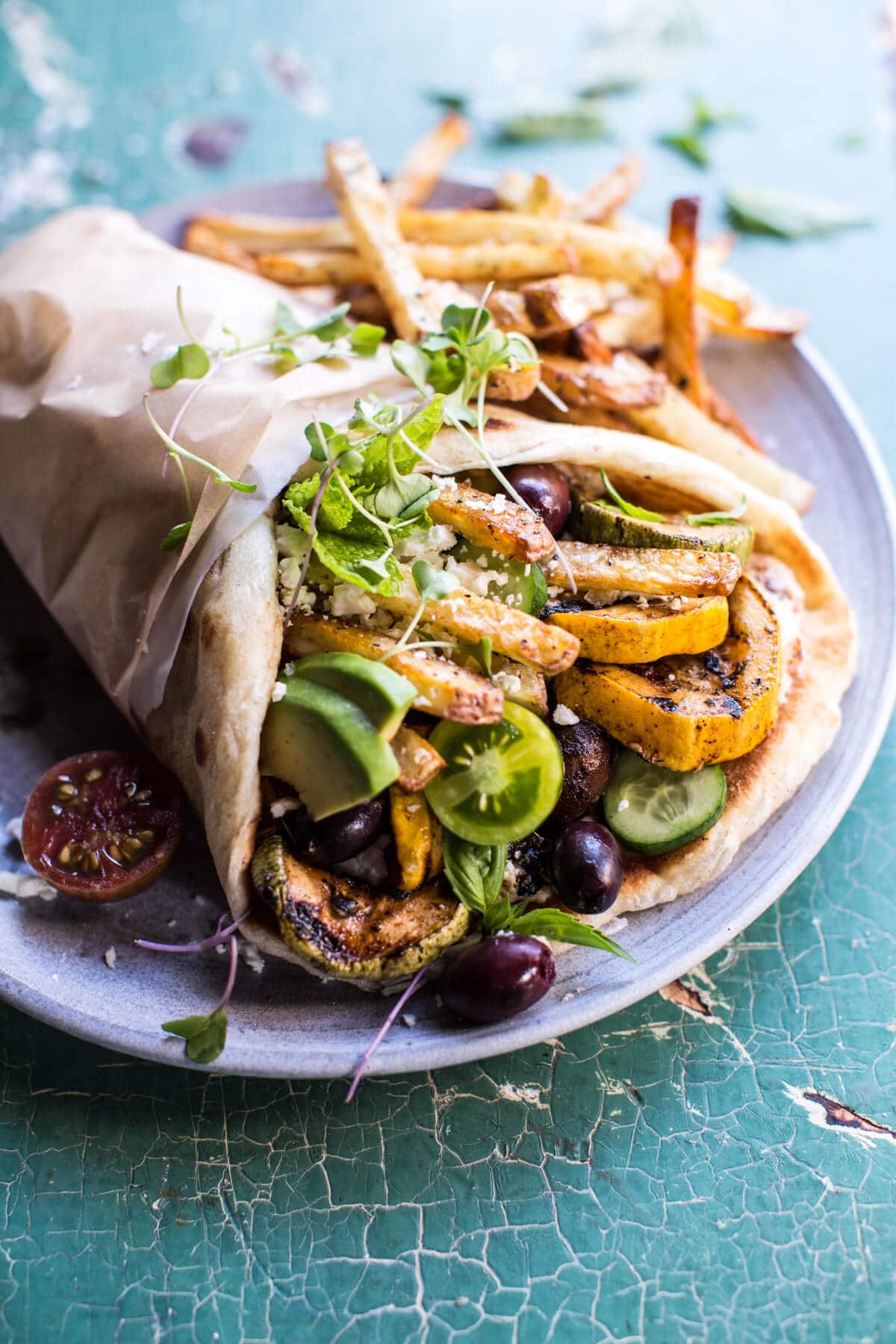 Charred Tomato Basil Chicken Florentine Pasta with Herb Butter Breadcrumbs…those breadcrumbs though. 🙂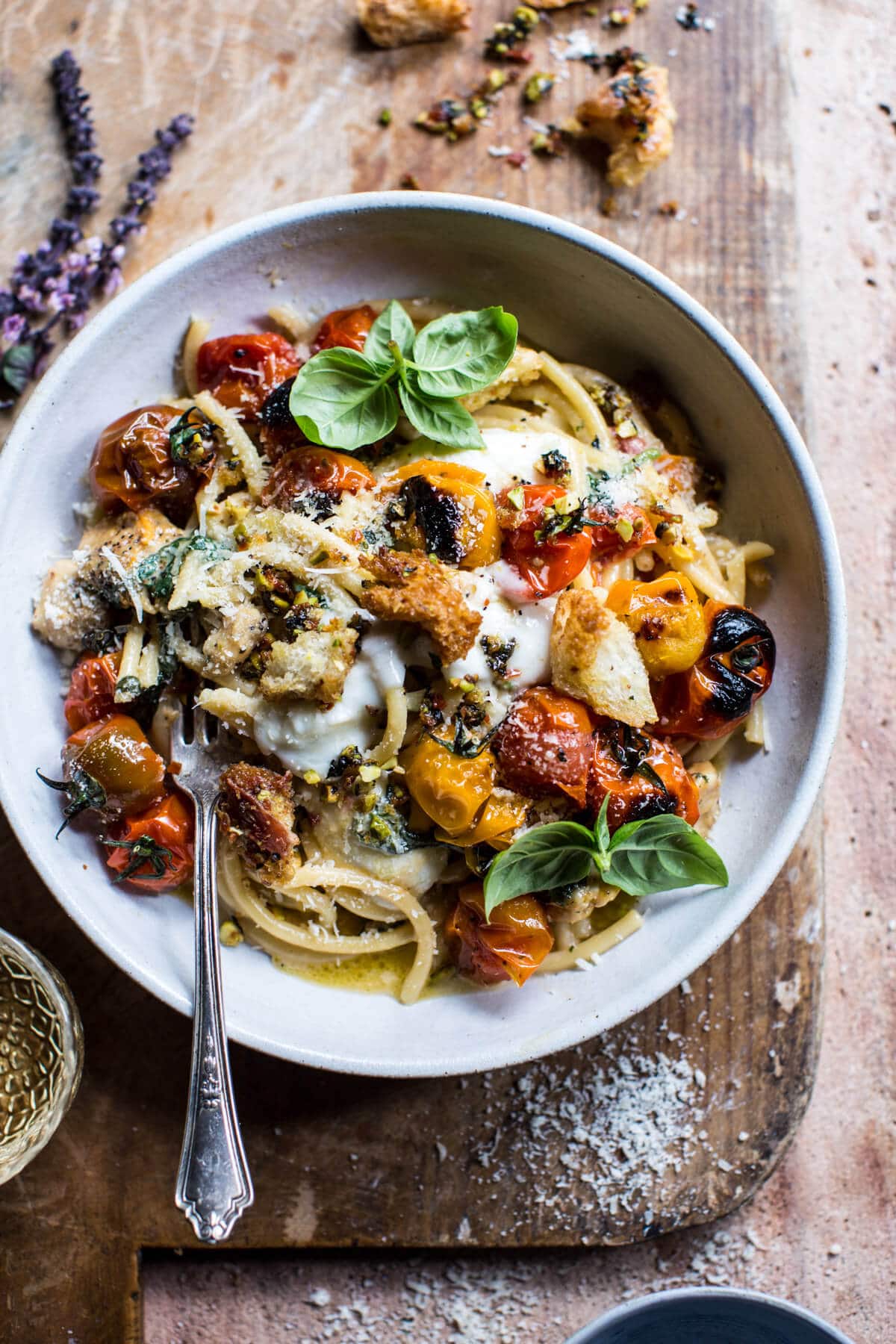 Heirloom Tomato and Zucchini Galette with Honey + Thyme…tomatoes and cheese and crust. Oh yeah!

Peach Burrata Pizza with Honey Balsamic…all the burrata and peaches.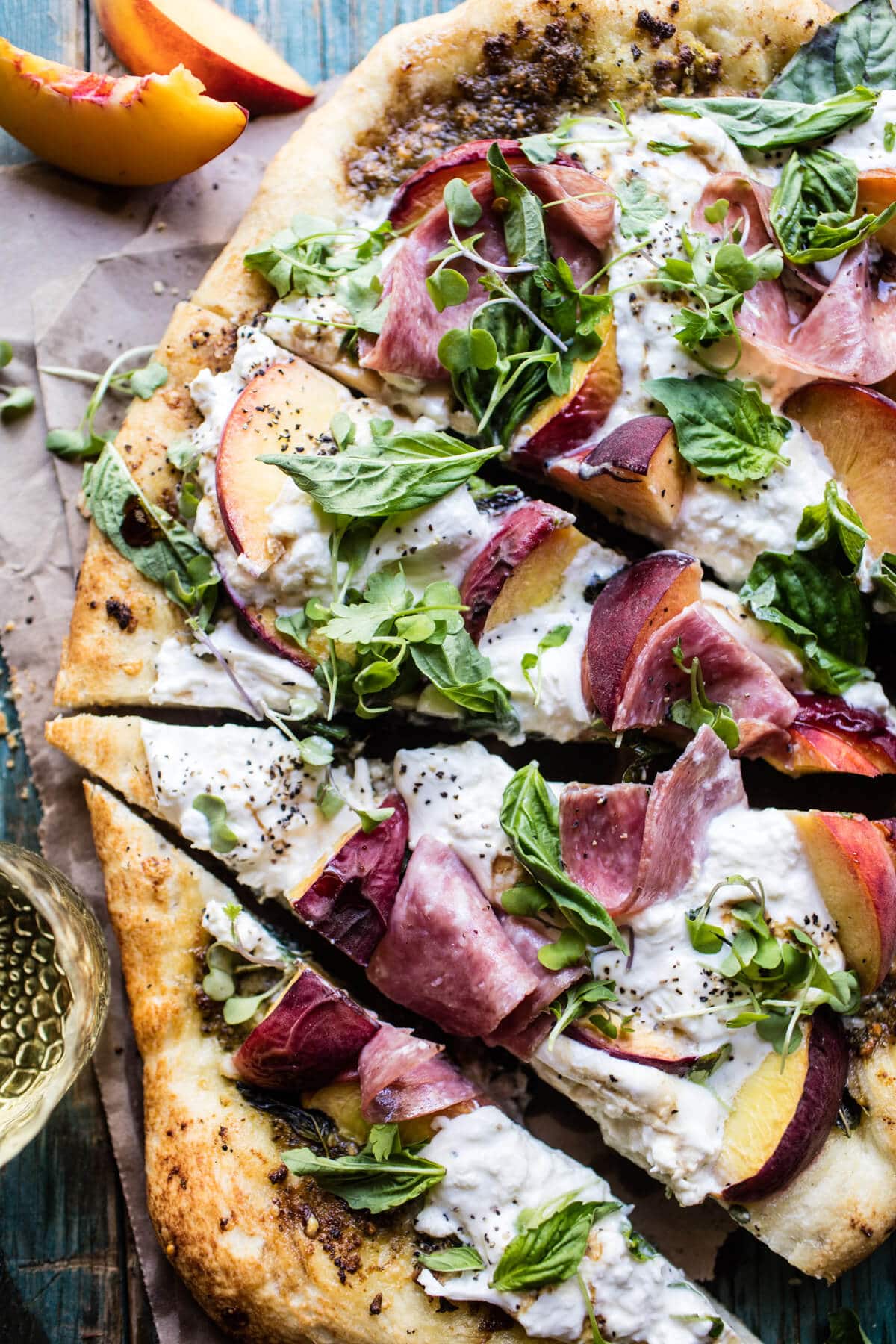 Simple Summer Tomato Pesto + Grilled Corn Gnocchi…carbs and tomatoes = life.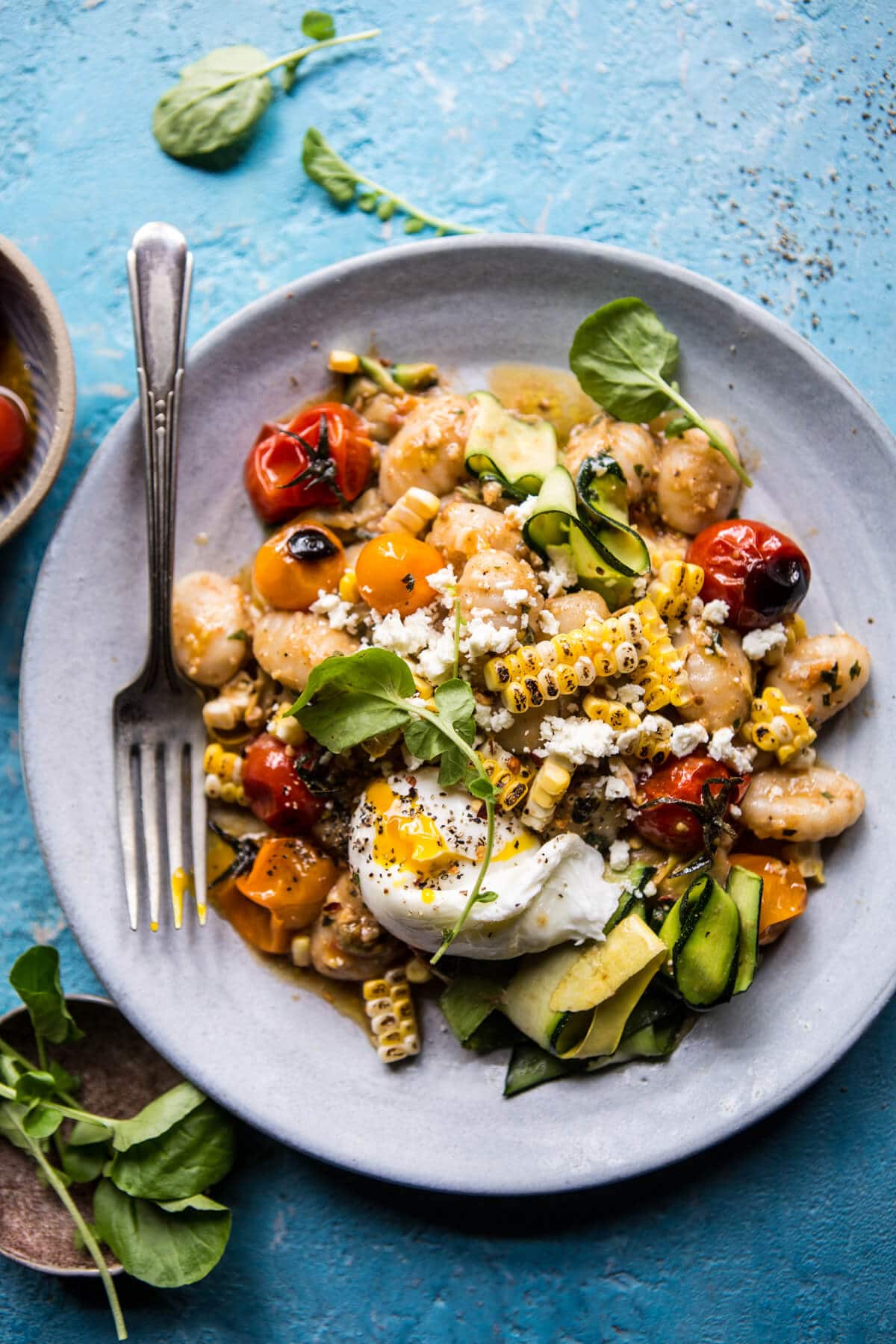 Buttered Brie and Heirloom Tomato Toast with Honey + Thyme…this combo is the best.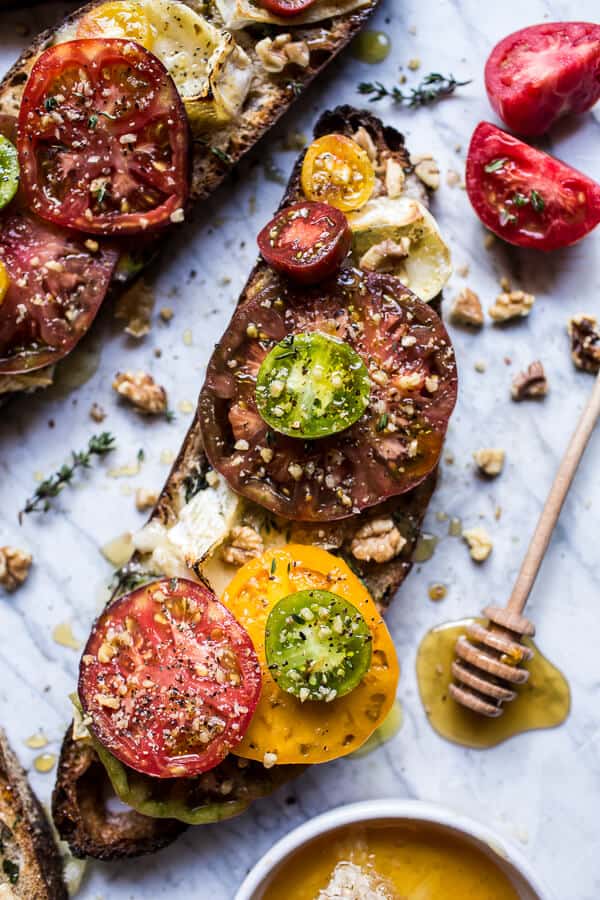 4 Cheese Caprese Mac and Cheese…double the cheese + carbs.

Vegan BLT with Chipotle Tahini "Mayo"…this is life changing.

Fettuccine with Spicy Corn Fritters + Sweet Nectarine…try this, you will be so surprised.

Nectarine and Fried Mozzarella Salad…fried mozzarella and fruit. Enough said.

Summer Crostini 6 Ways…toast and fruit and corn and avocado…winning!

Zucchini Burgers with Garlic Whipped Feta…the feta is addicting.

Firey Schezwan Peanut and Chili Zucchini Noodles…the sauce is unreal.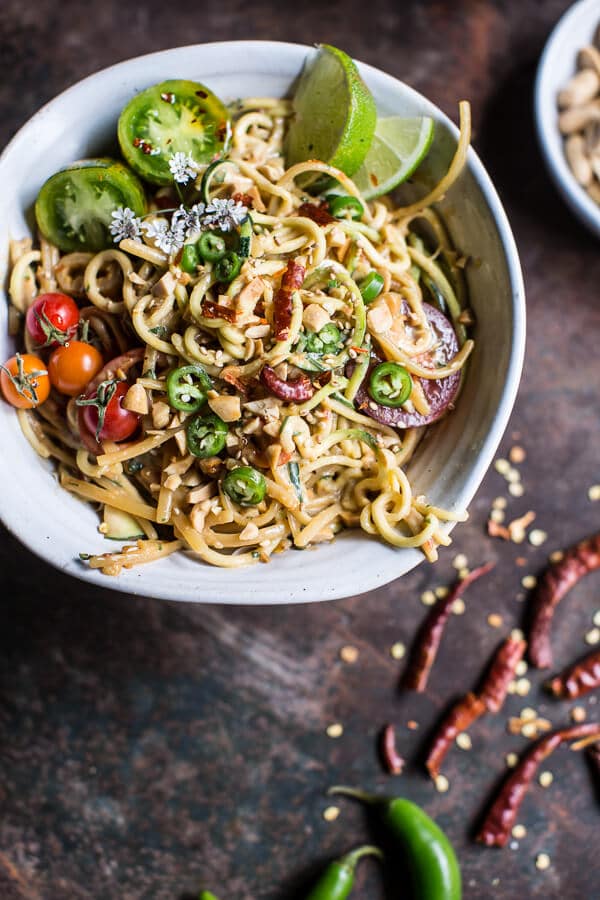 Gardens Greens Goddess Pizza…greens and cheese. Balance.

Greek Chicken Gyro Caesar Salad…there are fries in this salad, and they are everything.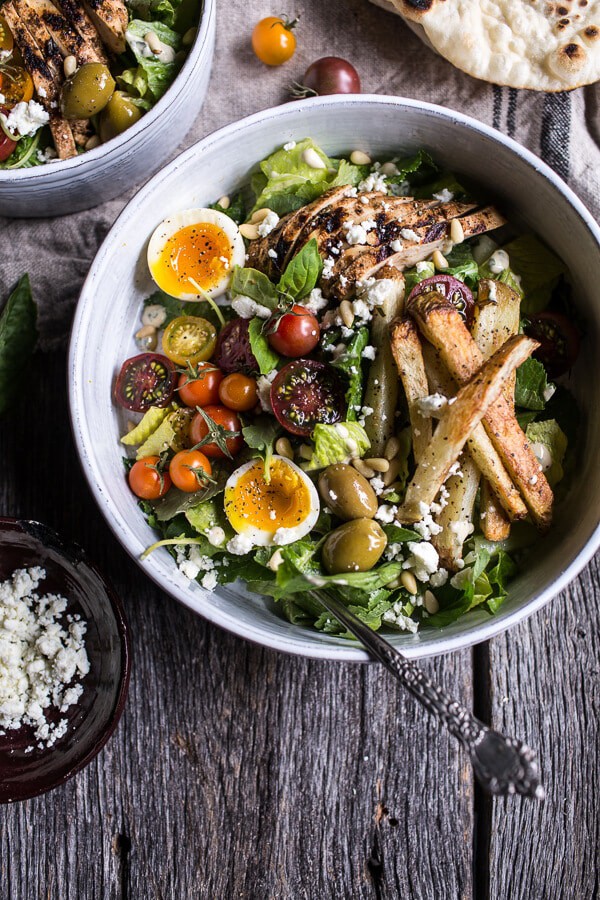 Sweet
Caramelized Peach Baked Alaska with Butter Pecan Ice Cream…sooooo gooood.

Summer Fruit Plate…all the fruit please.

Cinnamon Grilled Peaches with No-Churn Mascarpone Ice Cream…and Honey Nut Cheerio Granola.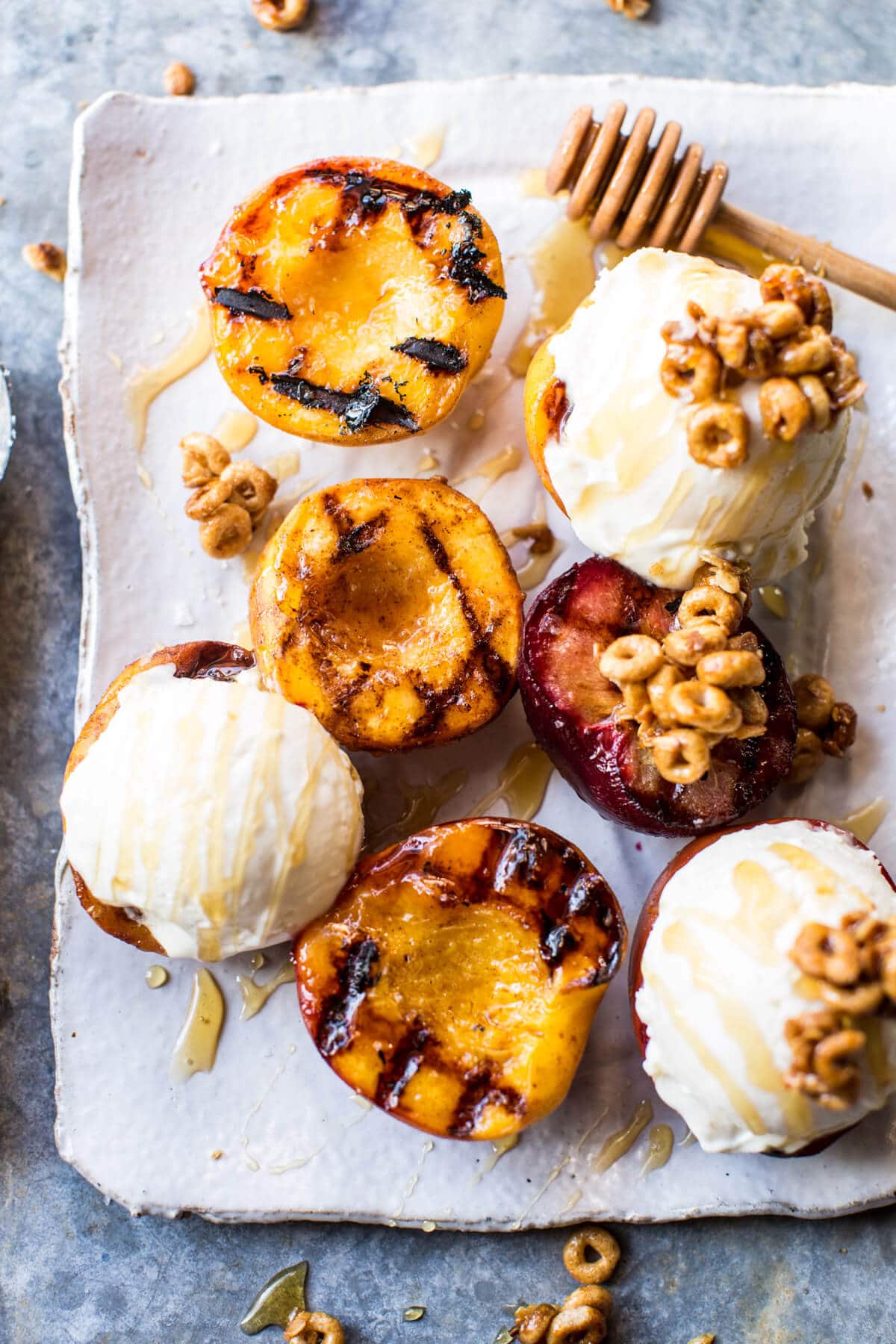 Double Chocolate Coconut Oil Zucchini Muffins…healthy chocolate. Yup.

Raspberry, Nectarine and Sweet Corn Clafoutis…breakfast, brunch, dinner… for sure!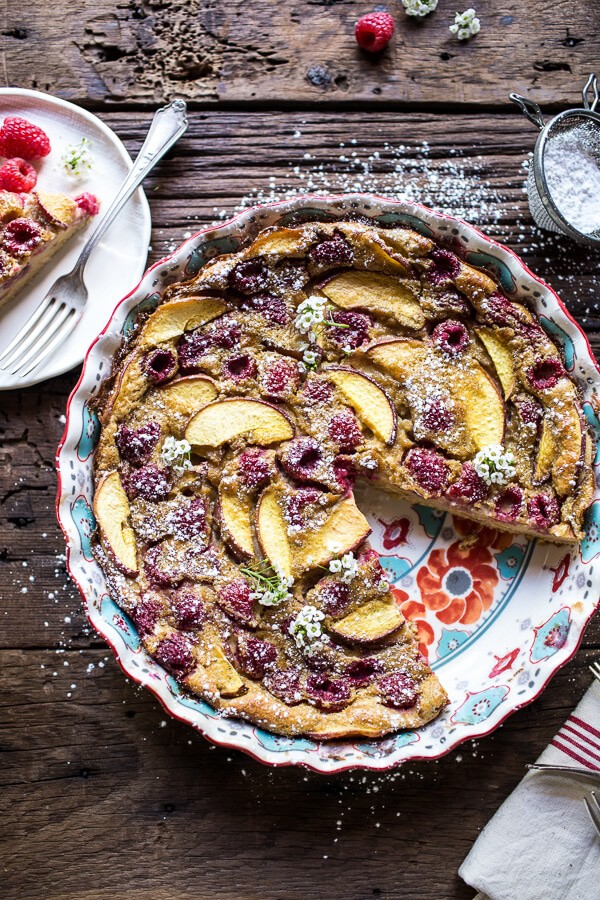 Honey Butter Stone Fruit and Blackberry Meringue Tart…so fun, so good.

Honey Strawberry Peach Pie …yummy pie – just do it.

Bourbon Glazed Peach Fritters…so easy, and well, I mean it's fried peaches and dough. The best.

Nutella Stuffed Whole Wheat Peanut Butter Banana and Zucchini Muffins…again, Nutella + zucchini = balance.

And DONE. Let's all go make some killer summertime recipes and have a great Sunday! ?  ?
PS. Don't forget to vote for your favorite blogger for the Bloglovin 2016 awards…Half Baked Harvest is nominated for best food blog – yeah!!