Things I Am Going Crazy For This Week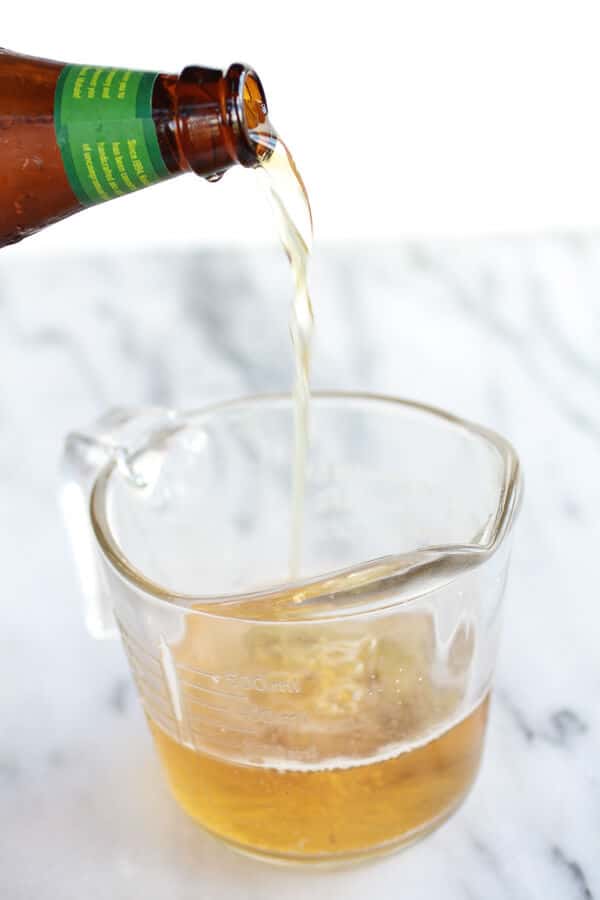 {This photo. It means Fall is coming and along with fall comes some beery good eats!}
These blueberry yeasted waffles. Yeasted waffles? Plus blueberries? Must try.
This peach bourbon pie with bacon brown sugar crumble. I am so down with this.
These peach, chicken and gorgonzola quesadillas. This flavor combo is my all time favorite (and also what I had for lunch almost every day this summer).
These mango and toasted coconut muffins. Tropical muffin paradise!
This fudgey chocolate brownie microwave mug cake with vanilla glaze. Best mug cake I have ever seen and the best part, I can have in five minutes. Score!
These asian BBQ turkey meatballs with zucchini fried rice.  Asian BBQ and zucchini fried rice! Amazing!
This chopped brussel sprout salad with chicken and walnuts. This is happening. I love brussel sprouts!
This cornmeal pizza dough. Pizza dough perfection!
These crispy buttermilk baked chicken and corn bread biscuit sliders. Are you kidding me? Best way to start off football season right here!
This skinny pumpkin frappuccino. I've never had the real thing, but I bet any money Sally's is better. Need to make!
This banana pumpkin breakfast shake. Count me in! A shake for breakfast? Nothing better.
This chocolate expresso layer cake. Stunning.
These pesto caprese fried wontons. I can't even. These are just awesome.
This toasted coconut milkshake. Come on, you all know how I feel about this. Need it.
This cuban bread french toast. Oh man, oh man. Breakfast just got cubanafied and I love it!
These classic beer glazed doughnuts. Yeah, I am pretty excited about these.
[Leave any current links you are loving!]