Rosemary Peach Chicken in a White Wine Pan Sauce.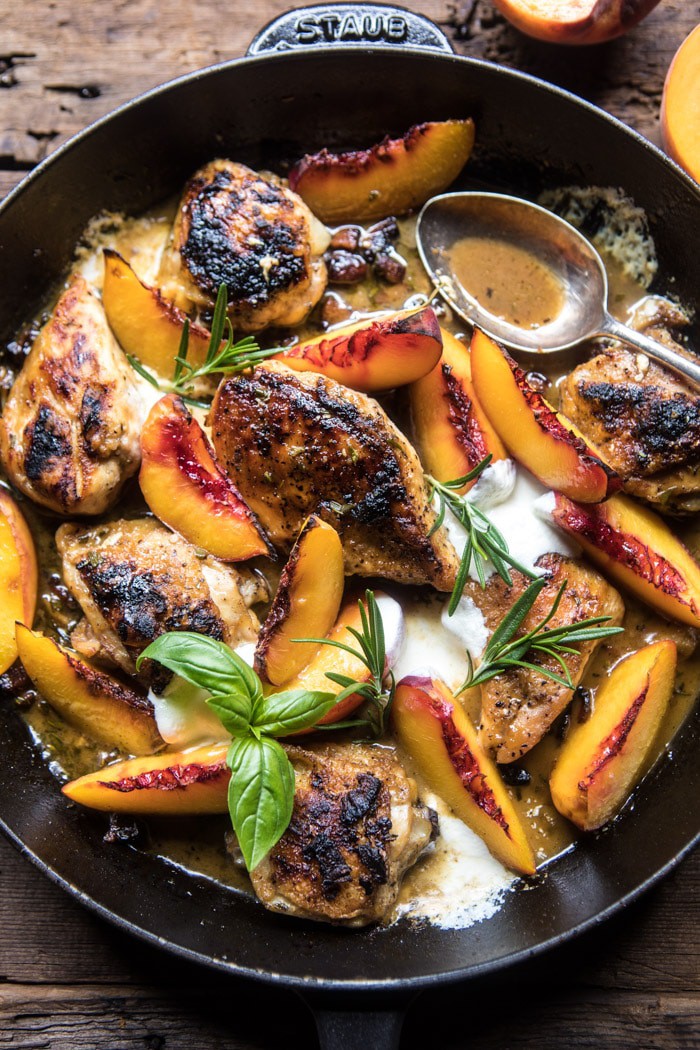 Monday's in August are made better with a dinner like this Rosemary Peach Chicken in a White Wine Pan Sauce.
For as much as I love Monday (yes I love Monday), they are made so much better with an easy dinner…one that's delicious and satisfying of course. Monday's for me are always busy, which I love, but come dinnertime (which is closer to nine or ten PM over here) the last thing I feel like doing is creating a giant meal. Anyone else feel the same? I feel like we're all in the same boat, especially with summer coming to a close, school starting back up, and the busyness of a new season on the horizon (hello fall I am pretty excited for you).
This is why I'm so excited to share this late summer meal with you.
Today is a different Monday for me, as I am in Cleveland and spending time with my extended family. It's been a strange couple of weeks for us all, but I think everyone is happy to be celebrating my grandma today and saying our final goodbyes. I am speaking at the service, so please say a little prayer that I can keep things together and not fumble too many words…I'll be sure to update you guys on how that goes later this week.
Sadly, we also spent Saturday morning supporting my brother Trevor's girlfriend, Lou, who lost her older brother to an unexpected heart attack at the age of thirty-two. My family and I did not personally know him, but it was incredibly sad and my heart breaks for Lou and her family. I think if there's one thing you take away from this post today, it's to hug someone you love and never take life for granted, it is a very precious thing. So as cheesy as this sounds, go give someone you love a hug today. Trust me, it's gonna make you feel a million times happier and who knows, you might just make that person's Monday a million times better!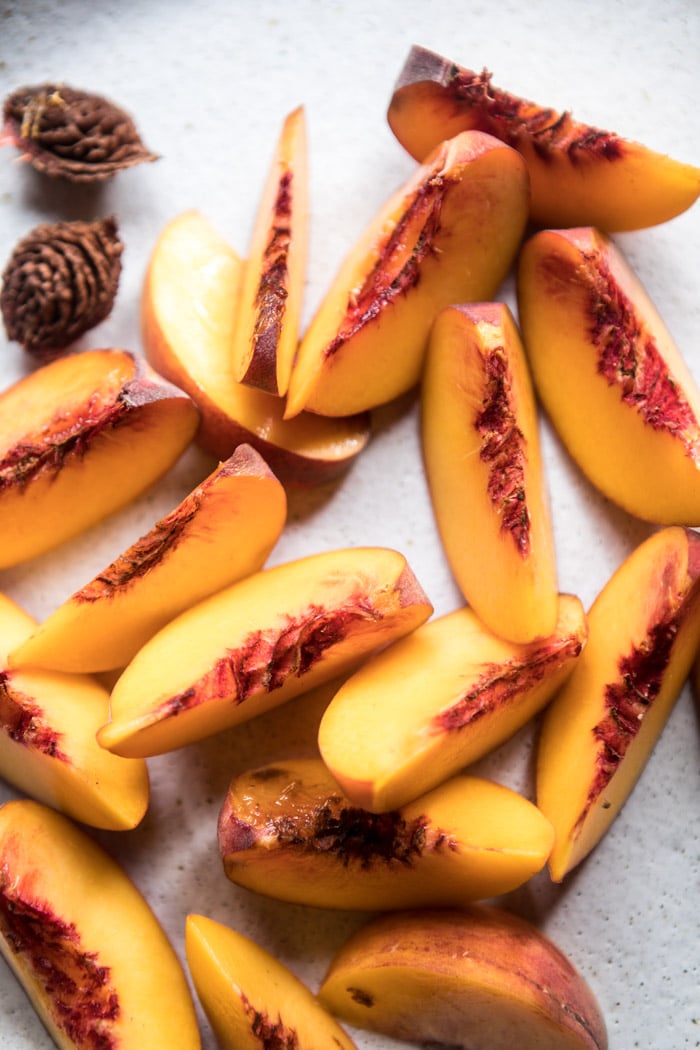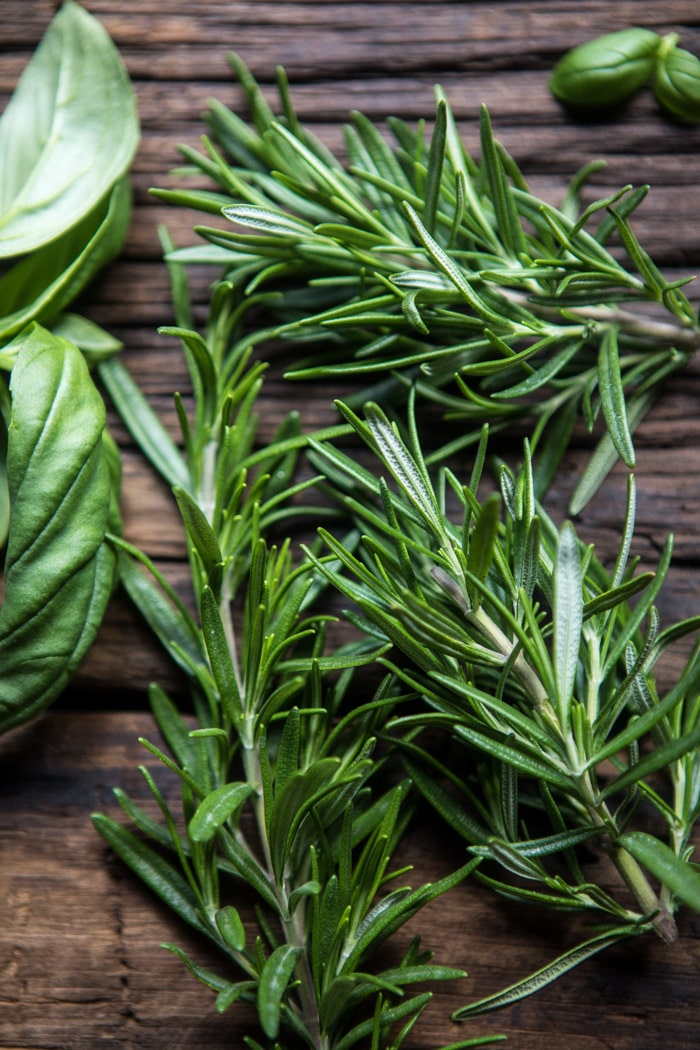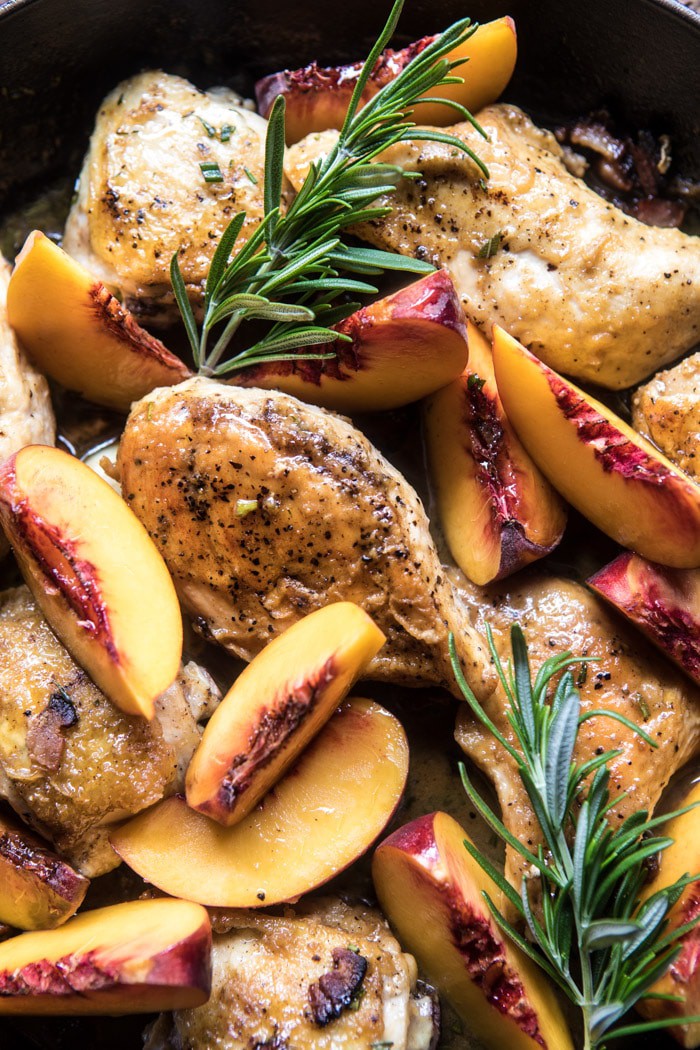 Before we jump into today's yummy recipe, I want to lighten things a bit and ask how everyone's weekend went? I feel like I haven't asked this question in forever? As I mentioned, things have been go, go, GO, so let's catch back up! What are you guys up to this summer? I cannot believe how quickly summer is coming to an end so I'm so curious as to what you guys have been up to. Are you taking vacations? Just soaking up the sun on the weekends? Picking fresh peaches. What's happening?
I'm personally hoping you went peach picking because we all need to make this peach chicken. And tomorrow…there will be an even sweeter peach recipe.
Okay, so here's the deal. I decided to make this recipe on a whim towards the end of last week. Fresh peaches were sent to me from Frog Hollow Farms out in California, and oh my gosh, they were so delicious. I knew I needed to make a couple of recipes with them before we headed out of town and first up was this chicken.
Let me just explain it in five simple words…
Bacon. Chicken. Wine. Peaches. Mozzarella.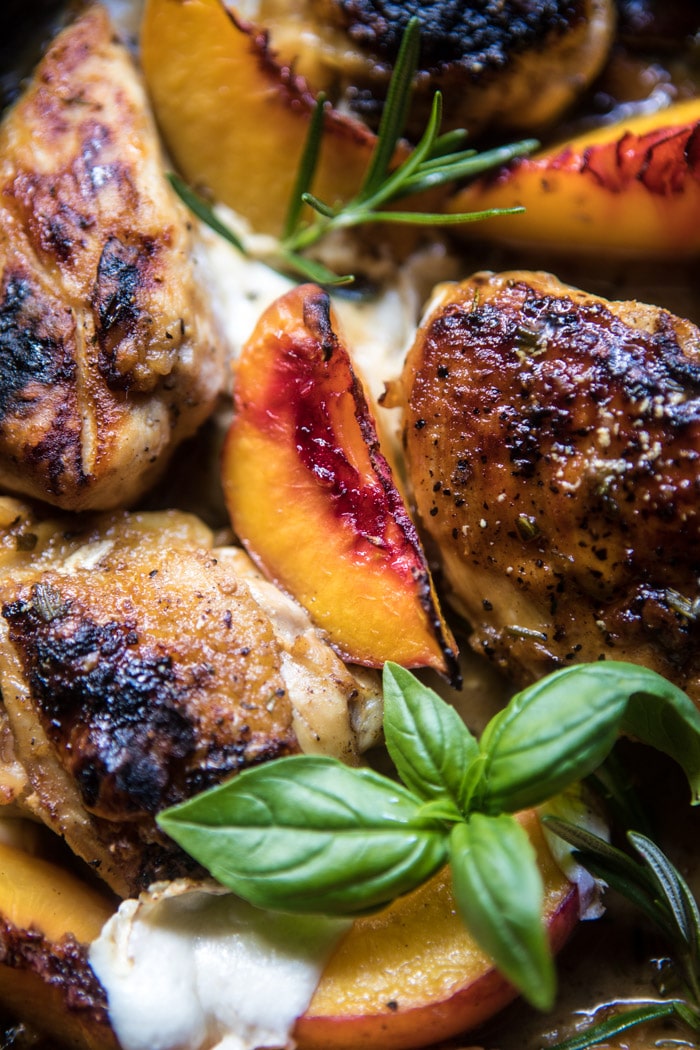 I mean, how good does that combo sound?
The chicken gets seasoned with rosemary and lemon zest, and then cooked up in the bacon fat from the crispy bacon. Thus adding an insane amount of flavor without adding extra ingredients. Love that.
From here we add in the wine, peaches and mozzarella. Next transfer the skillet to the oven and roast for a bit until the cheese gets all melty and gooey.
Then serve the meal up with the pan sauce drizzled overtop of the chicken, and add some fresh basil.
Seriously just perfection in a pan. The perfect easy dinner from now until October. I like to serve this with a side of roasted potatoes or rice, either are delicious. Then maybe a simple summer salad and your dinner is complete.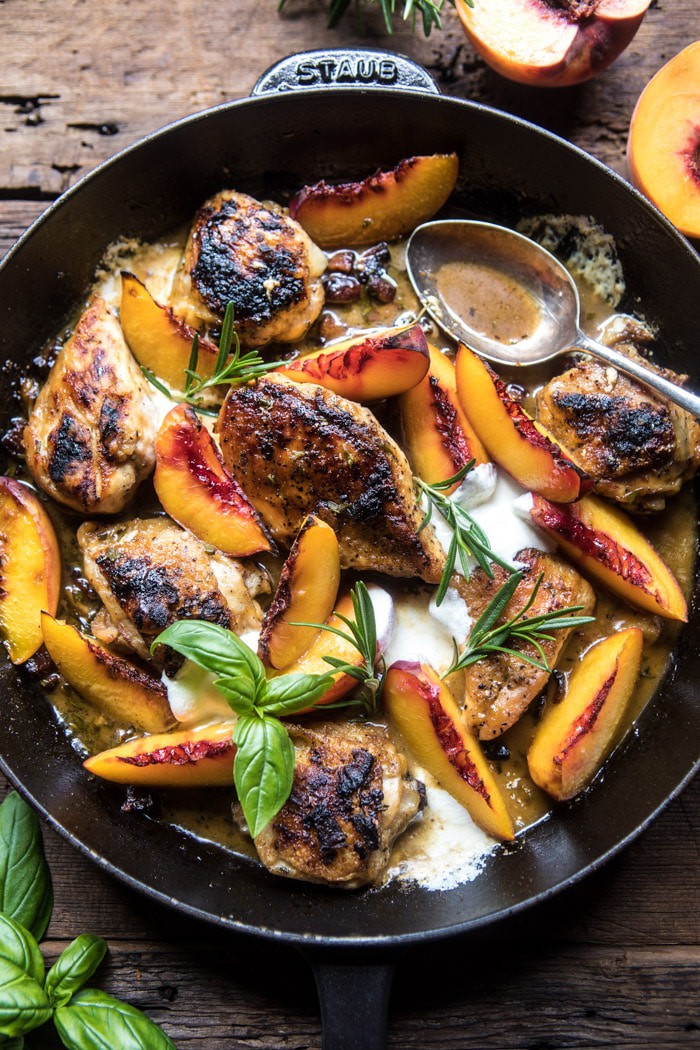 Bottom line here? If you have a lot peaches sitting on your counter at this very moment then you need to be cooking up some peach chicken for dinner tonight. <–do it.
Alright guys, sorry for the short and all over the place post today. I'm writing this with a lot of chaos around me, so forgive my all over the place thoughts and hang in there with me the next couple of days. Things will be a little more back to normal on Thursday, once I have returned home.
In the meantime, enjoy this chicken and have a great Monday!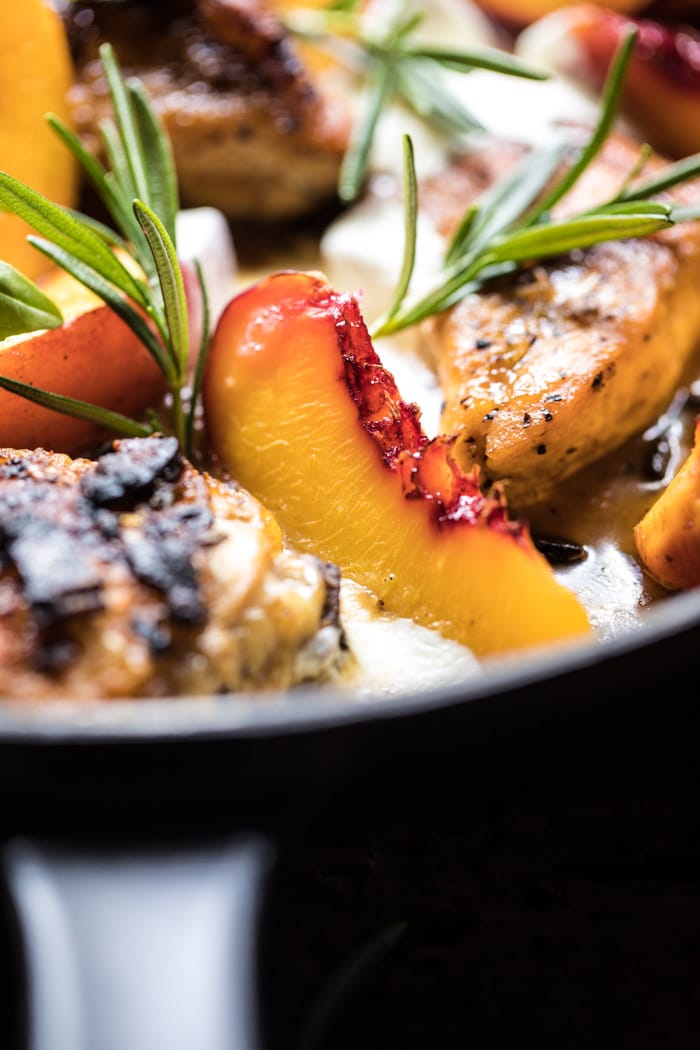 Watch the How To Video:
Rosemary Peach Chicken in a White Wine Pan Sauce from Half Baked Harvest on Vimeo.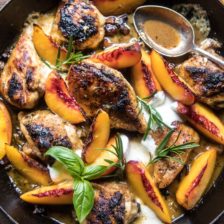 Nutritional information is only an estimate. The accuracy of the nutritional information for any recipe on this site is not guaranteed.
The Recipe
Rosemary Peach Chicken in White Wine Pan Sauce
By halfbakedharvest
Course: Main Course
Cuisine: American
Keyword: chicken and white wine, chicken dinner, quick recipe
A beautiful chicken dinner that is quick and easy to make
Prep Time 10 minutes
Cook Time 30 minutes
Total Time 40 minutes
Servings 4 servings
Calories 698 kcal
Instructions
1. Preheat the oven to 425 degrees F.

2. Rub the chicken all over with olive oil, rosemary, lemon zest, and season generously with salt and pepper. Sprinkle the flour evenly over the chicken and toss to coat, adding more flour if needed to cover the chicken.

3. Heat a large oven safe skillet over medium high heat and cook the bacon until crisp. Remove the bacon from the pan and drain onto paper towels.

4. Add the chicken to the pan and sear on both sides until golden, about 5 minutes per side. Reduce the heat to medium low and pour in the wine and 1/4 cup water. Simmer the chicken for 5 minutes, until cooked through. Add the bacon back to the skillet. Arrange the peaches and mozzarella evenly around the chicken and drizzle the honey over the peaches. Transfer the skillet to the oven and roast for 5 minutes, then broil until the peaches are just charred and the cheese has melted, about 1 minute.

5. Serve the chicken topped with peaches and drizzle over any pan sauce and top with basil. EAT!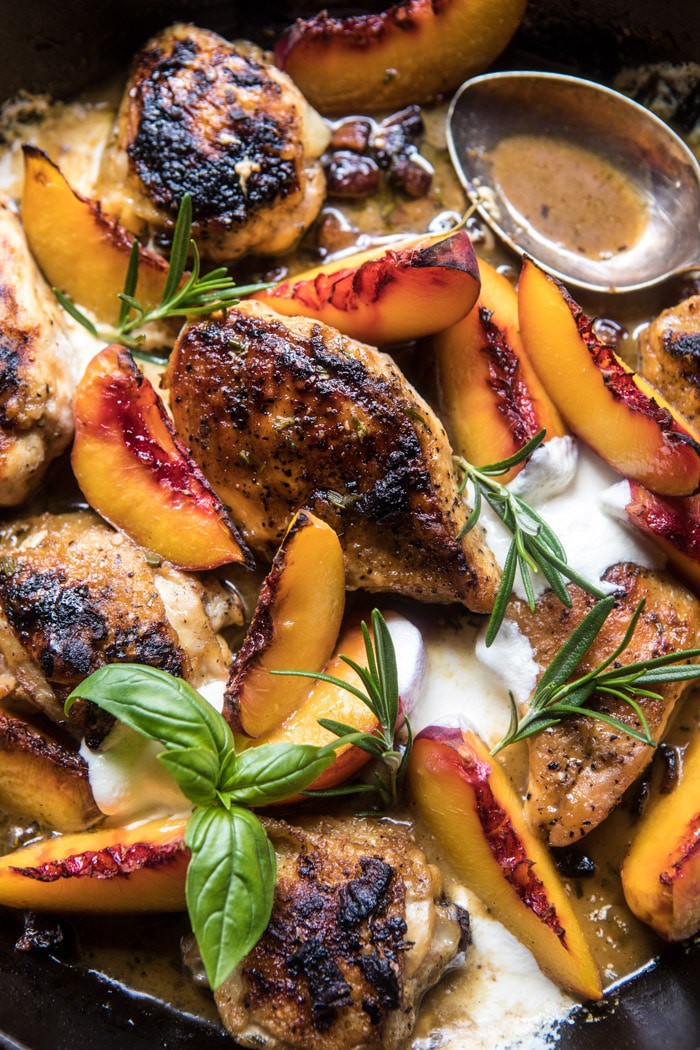 Tomorrow…something sweet!
ps. don't forget to hug everyone you love today! Promise, it will make your Monday a much happier day!