Roasted Cashew-Almond Yogurt Bowl with Stove-Top Matcha Green Tea Granola.
Wow, I am so cold.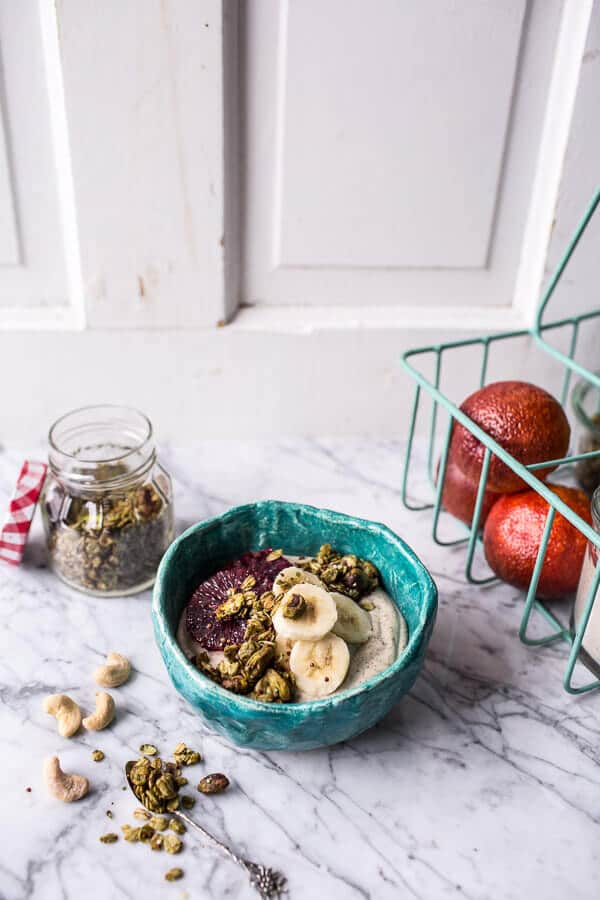 Is anyone else just freezing? I feel like I have spent the last three days huddled by my little space heater just watching the snow fall.
Remember when I said we where having spring like weather?
Well, yeah, that's long gone. The snow and cold, cold temps have returned. I know that a lot of you can probably sympathize with my coldness since I have heard that pretty much the entire eastern half of the country has been having below average temperatures. Well cold temps most everywhere except California, which I heard was in the eighties…maybe I live in the wrong place?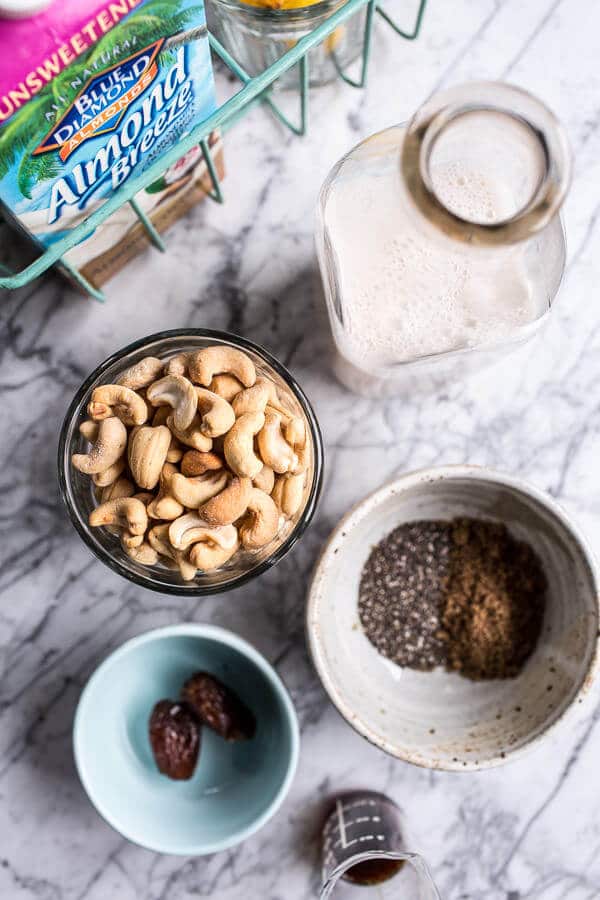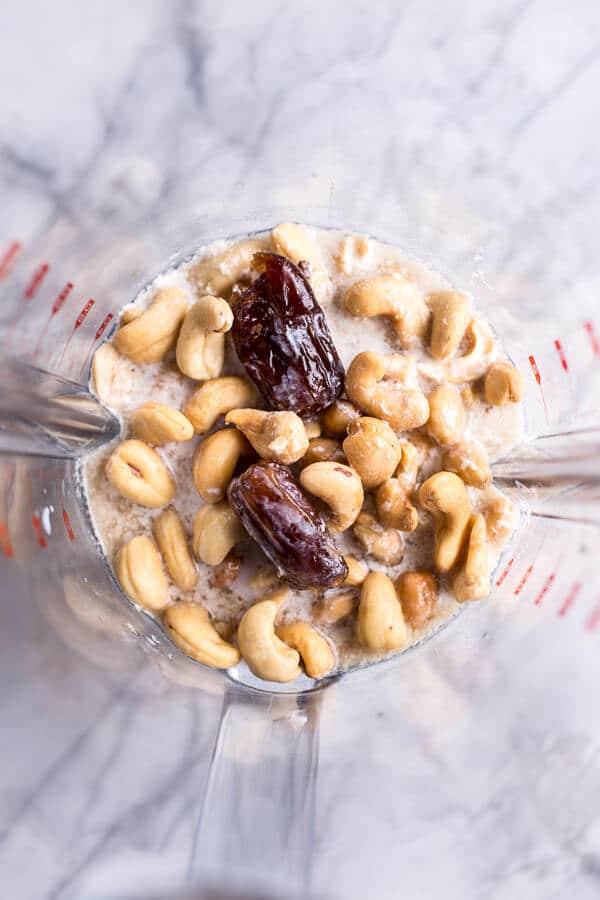 I have decided that I am still ok with the cold though (don't you love how I talk myself into things!). All the coldness makes me think of all things tropical and lighter, spring food. It's kind weird, but it's working.
And it was inspired by this yogurt bowl. It's winter, spring, summer or fall and it's amazingly delicious. Almost dessert like, but so healthy it couldn't actually be dessert.
And dare I say it's better than plain old yogurt? Yup, I am saying it, it's way better than plain yogurt. But I really, really love cashews, like love them a lot.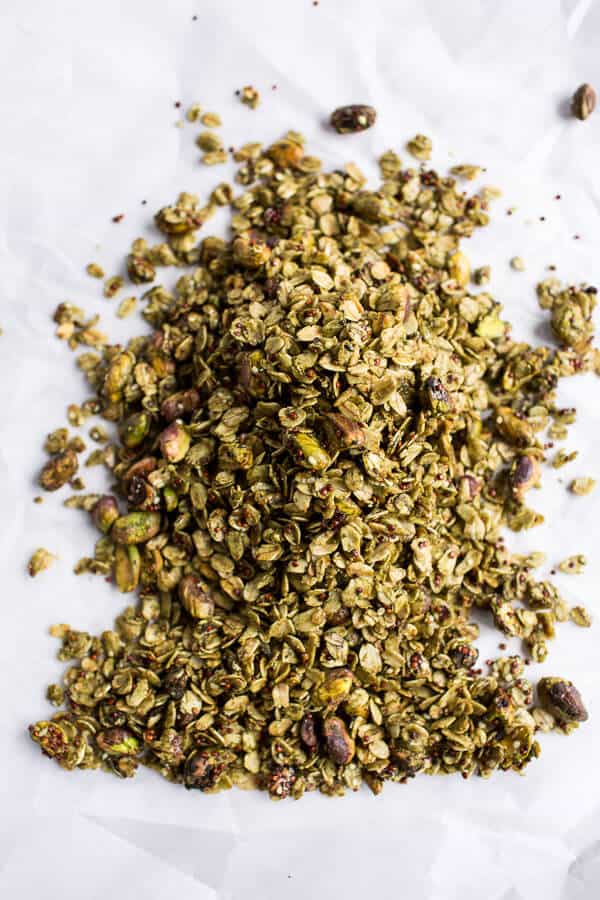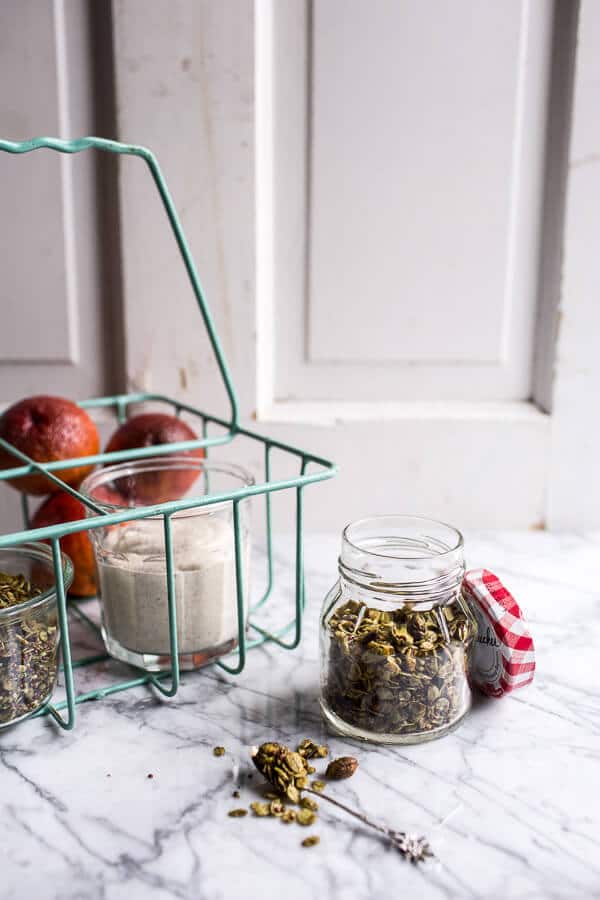 So I kind of get the feeling (because you know, apparently I can feel vibes through the computer screen) that you guys are wondering how the heck I made yogurt out of cashews. It's definitely not your traditional yogurt.
Cashews are the heavy base, but I also used my favorite coconut almond milk blend to help get everything nice and creamy. Well, that and a mix of chia seeds + flax seeds. I swear, chia seeds work like magic to make things creamy. It's amazing.
Dates added a little sweetness, and the touch a vanilla adds the PERFECT flavor. No really, it's so perfect mixed in with the roasted cashew flavor and the slight hint of coconut from the coconut almond milk. Mmmm, I loved it so much.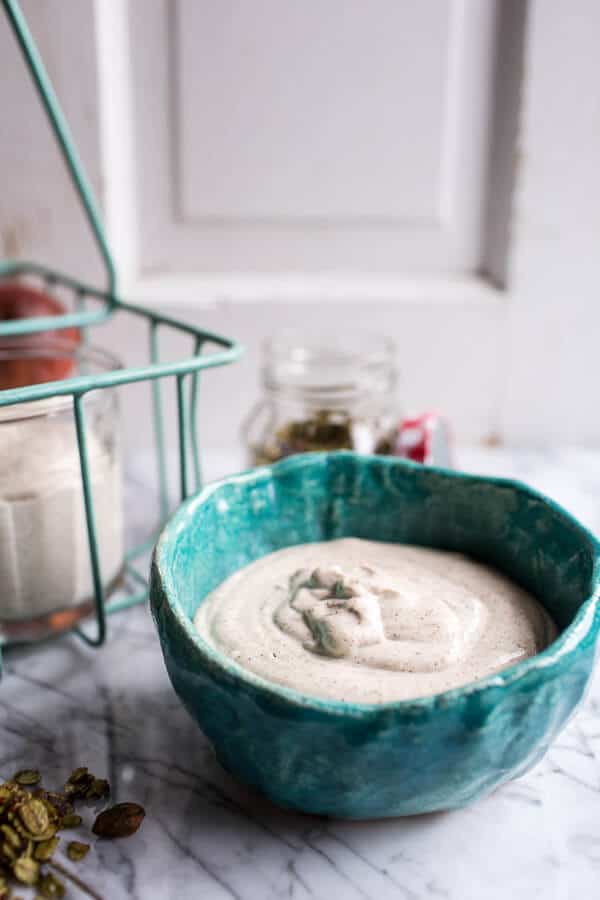 Incase you are wondering I used Blue Diamond Almond Breeze Almondmilk Coconutmilk Original Unsweetened. It's one of my favorite non-dairy milks out there. Unlike other products, the Almond Breeze actually has taste! YEAH! So I am really excited to announce that I have decided to partner with Almond Breeze to bring you guys a number of delicious recipes over the next few months. Can you say excited??!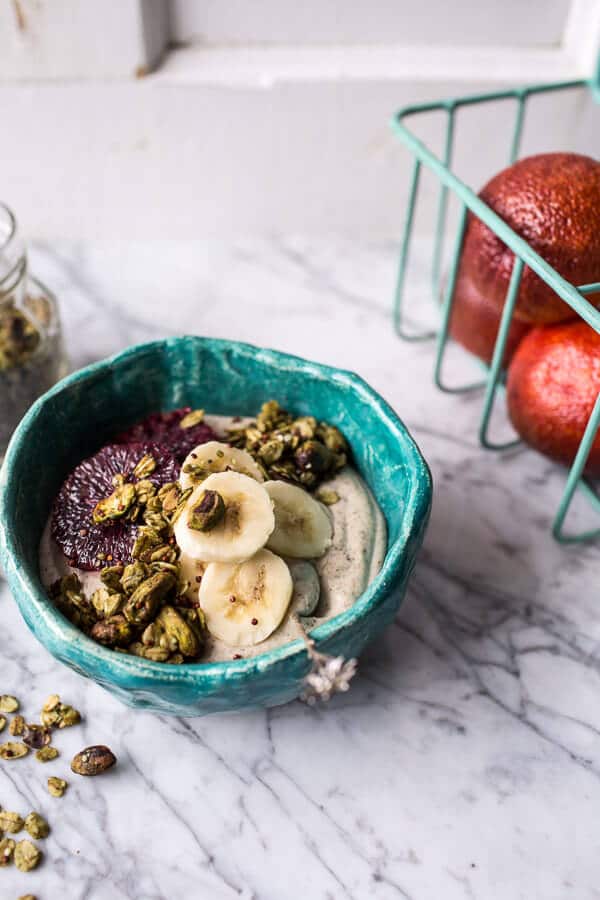 Plus, I am such a sucker for any kind of coconut milk, so I especially love the coconut-almond blend. If you'd prefer, you can just use almond milk or Almond Breeze also has Almond Milk with a Hint of Honey that I think would be awesome too.
BUT if you like coconut, go for that coconutty flavor!!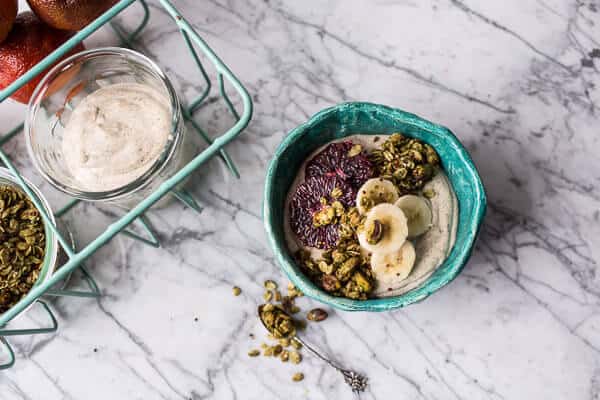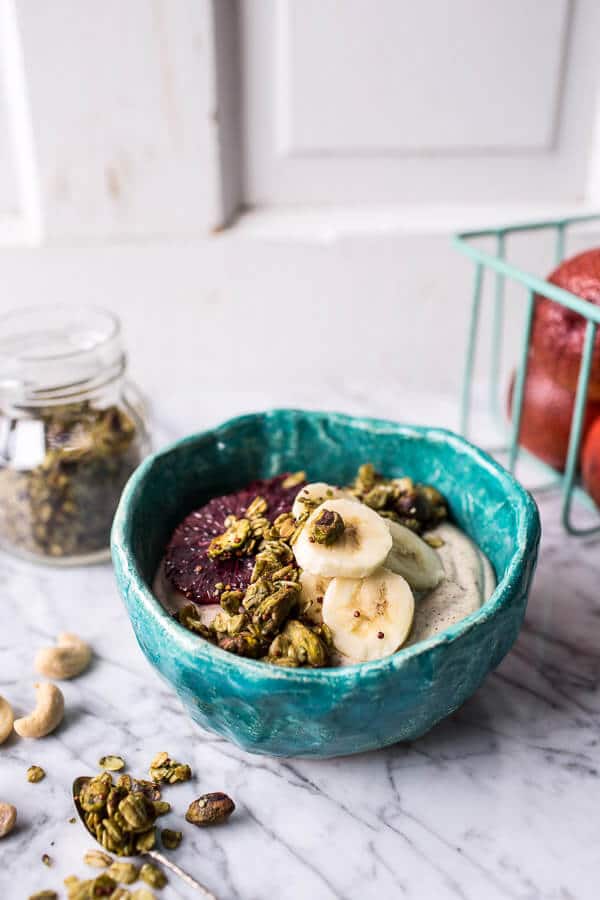 This roasted cashew-almond yogurt bowl is actually very simple, quick and well, just plain painless to make. It only takes a few minutes of prep time and in less than fifteen minutes you have a delicious healthy yogurt. Add in another fifteen minutes and you have a toasty, amazing granola to top it off with!! And guys, I am not going to lie, I ate this yogurt straight from the blender. It wasn't cold, but I really didn't care, it was just so goood!!
And when topped with the match granola? YUM. The granola adds flavor and texture – hey, and it's green, kind of fun for St. Patrick's day, which will be here before we know it!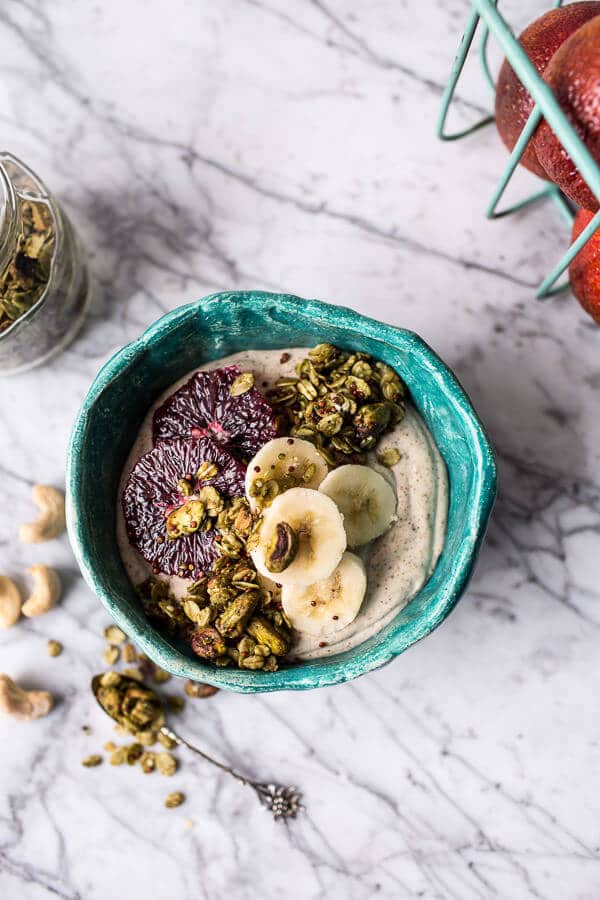 And before I go, I just have to say that this is the perfect recipe to make today and then snack on tomorrow. Because we all know eating healthy is not so easy on a busy Monday. Having a healthy snack, that actually tastes GOOD is always a welcomed treat!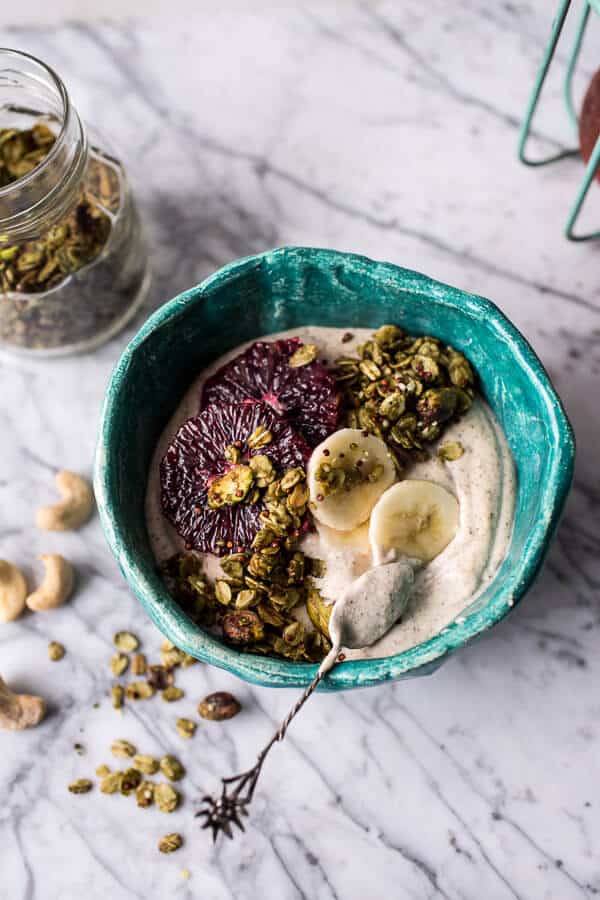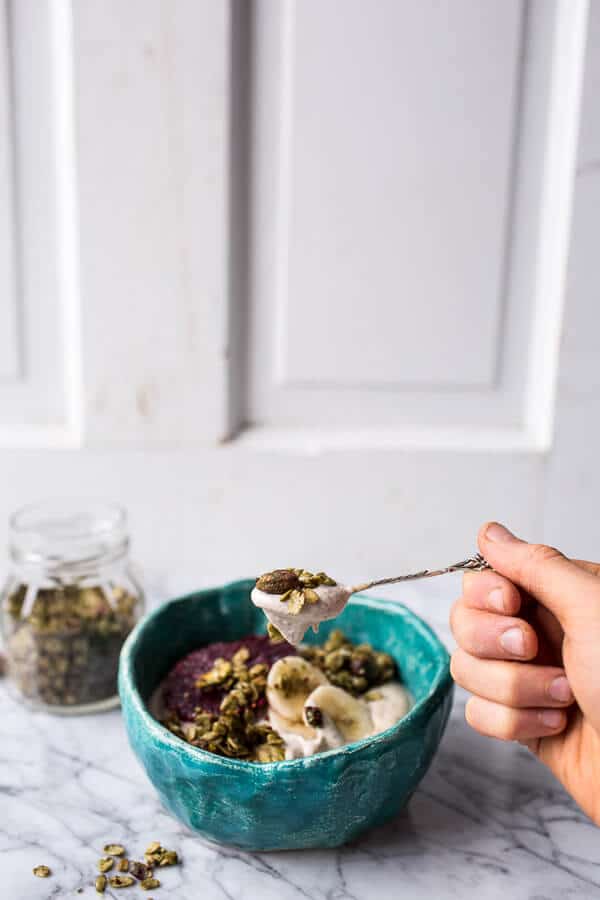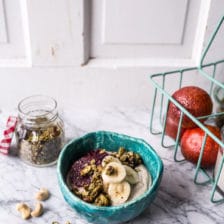 Nutritional information is only an estimate. The accuracy of the nutritional information for any recipe on this site is not guaranteed.
The Recipe
Roasted Cashew-Almond Yogurt Bowl with Stove-Top Matcha Green Tea Granola.
By halfbakedharvest
Course: Breakfast, Snack
Cuisine: American
Keyword: almond, cashew, granola, yogurt
It's winter, spring, summer or fall and it's amazingly delicious. Almost dessert like, but so healthy it couldn't actually be dessert.

Prep Time 5 minutes
Cook Time 10 minutes
Total Time 25 minutes
Servings 2 Bowls
Calories 846 kcal
Ingredients
Roasted Coconut Cashew Yogurt Bowl
1 1/2 cups roasted cashews
1 1/2 cups + 2 tablespoons [Almond Breeze Almondmilk Coconutmilk Original Unsweetened | http://www.almondbreeze.com/?navid=329&pid=508] divided - see instructions
2 tablespoons lemon juice
2 soft medjool dates
pinch of salt
1 teaspoon vanilla extract
1 tablespoon chia seeds
1 tablespoon ground flaxseed
Stove-Top Matcha Green Tea Granola
Instructions
To a high powered blender or food processor, add the cashews, 1 1/4 cups + 2 tablespoons coconut-almond milk, lemon juice, dates, salt and vanilla. In a small bowl combine the remaining 1/4 cup coconut-almond milk, chia seeds and ground flaxseeds. Allow both mixes to sit about 10 minutes, you want to allow the cashews to sit in the milk and the chia seeds to get soft.

After 10 minutes, add the chia seed mixture to the blender. Blend everything together on high for at least five minute. I needed to stop my blender every so often to scrape down the sides. You want the consistency to be very smooth, this took about five minutes of blending to achieve.

Pour the cashew yogurt into two bowls and chill until ready to serve. The yogurt will keep at least a week in the fridge.

To make the granola, add the coconut oil to skillet set over medium heat. Add the oats and pistachios, cook until toasted, stirring often for about 4 minutes. Lower the heat and add the salt, maple syrup, vanilla and matcha powder, stirring until combined. Cook another 3-5 minutes, remove from the heat and spread the granola out on a piece of parchment. Allow to cool before storing.

To serve, top the cashew yogurt with granola and fresh fruit. Enjoy!!
Recipe Notes
*Inspired by and lightly adapted from [Green Kitchen Stories | http://www.greenkitchenstories.com/raw-cashewgurt-bowl-news/].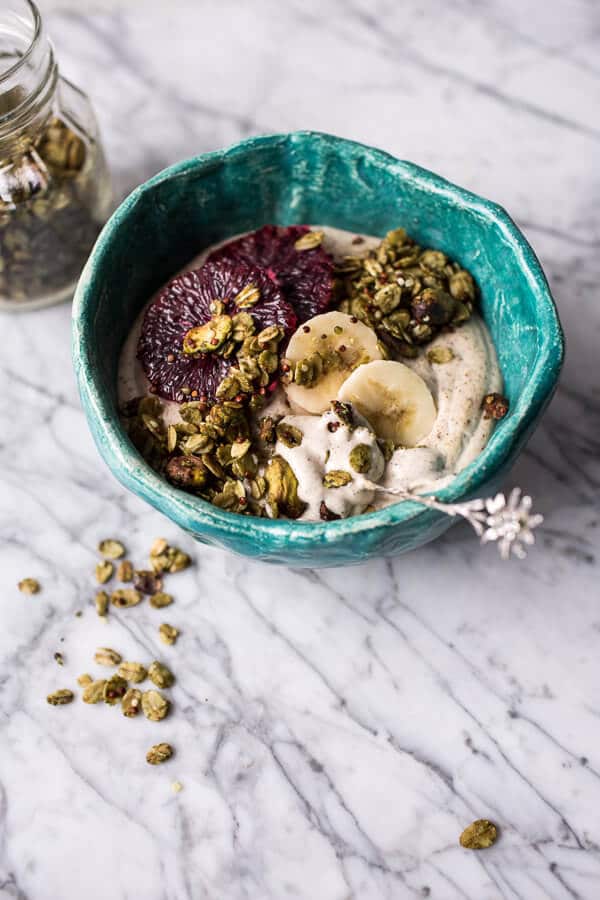 Can you believe that? Look at that creaminess!! The best.