Oatmeal Chocolate Chip Cookie Cereal
Oh yes, we are doing cookies for breakfast!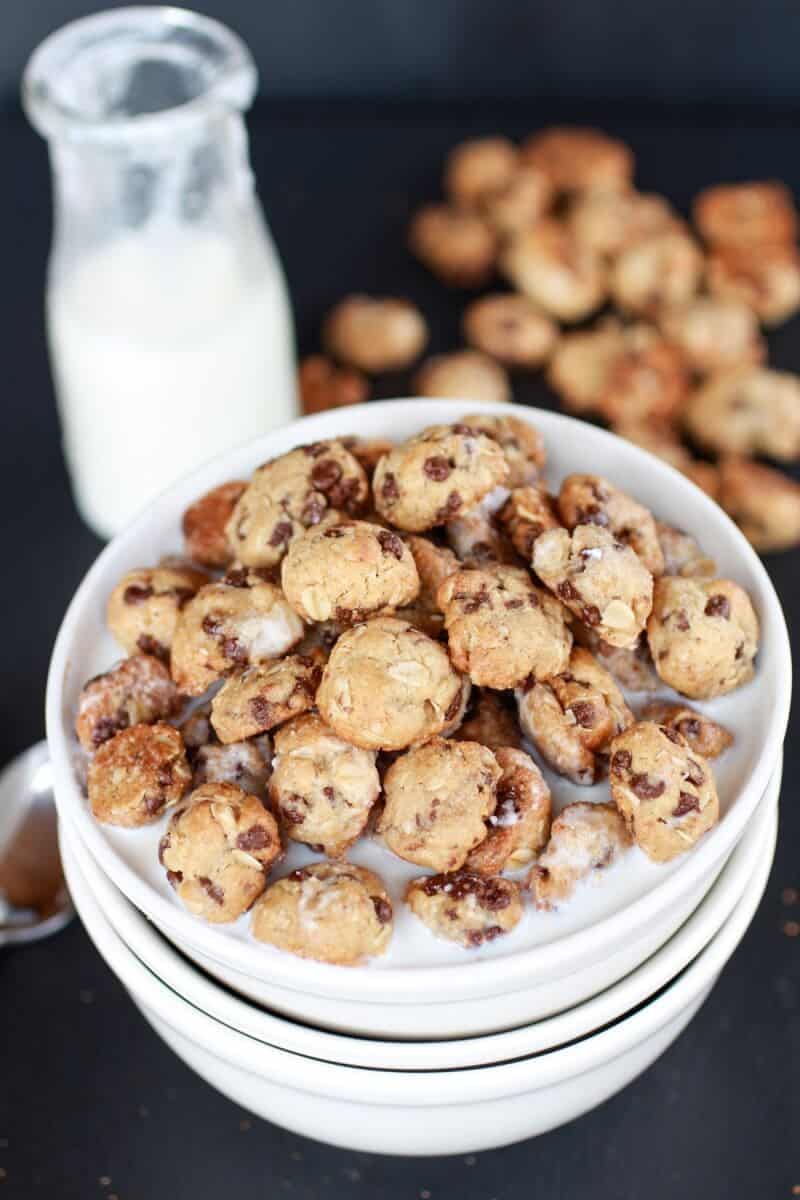 Really, who would not want cookies for breakfast!?
For some reason when I think of summer and breakfast I think cereal. This has nothing to do with my childhood because honestly I did not eat all that much cereal growing up. When I was younger, by younger I mean maybe between the ages of five and ten, breakfast on weekday mornings were either frozen Eggo waffles, french toast sticks, bagels or if we were lucky those buttery frozen Eggo cinnamon toast waffles. Man did anyone else have those growing up? Those things are so good, my younger brothers still beg for them. Obviously, my mom was young and knew nothing better than the good old freezer section. Processed food was all good back then. Really, you can't blame her, five boys and one needy little girl (me) requires some help from the freezer sections.
As I got older I went through a period of drinking those Carnation instant breakfast drinks and then a year of toasted English muffins and then I do remember a brief period where I ate corn flakes in high school, but that was brief.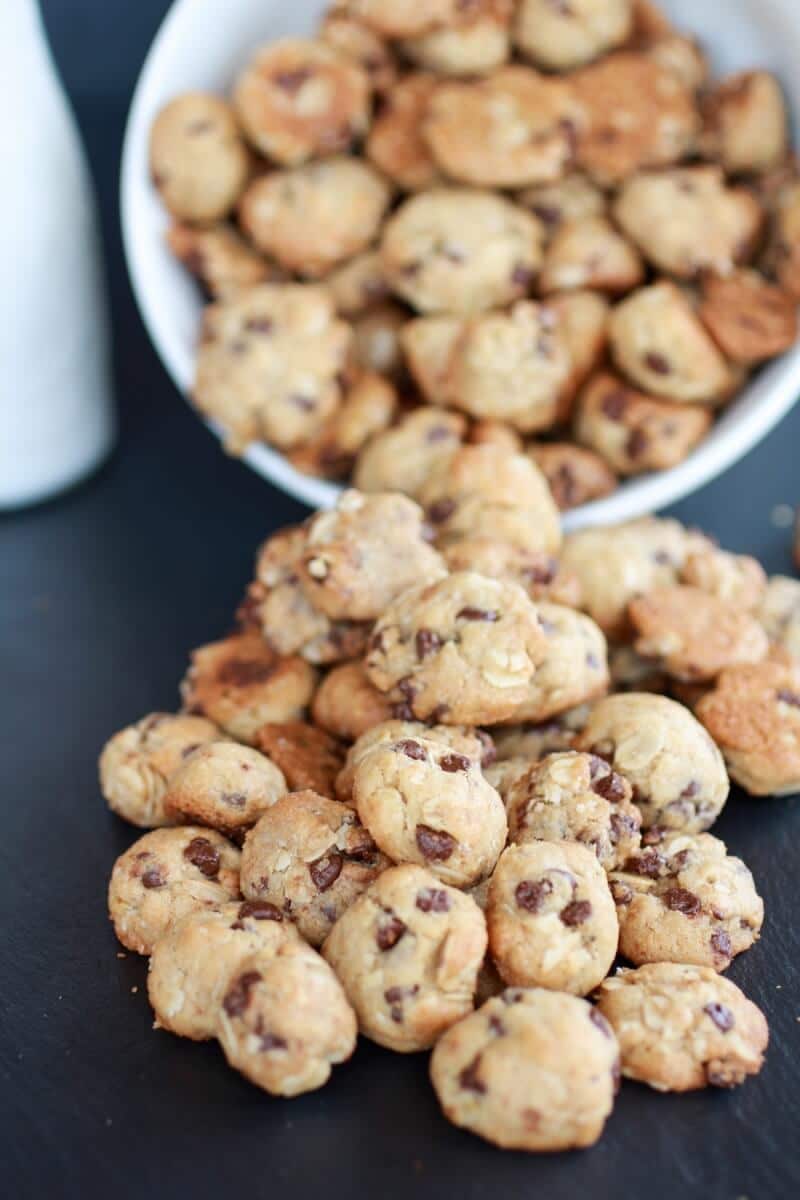 Basically any breakfast that I had to eat before school was NOT a good one. All I wanted was to get something in me to get me through my miserable morning. Have I mentioned before that I have always very much disliked any kind of school? And that is putting it mildly. Well, I never really wanted to eat much before school, during school or until my homework was all done. All I wanted was to get all parts of school over and then I'd be happy and eat, which trust me made everyone happy. I am a cranky hungry person, it runs in my blood.
I even had to take showers after school to get "school" off of me. I know, this is absolute crazy, but I did and it worked cause then I'd be all happy and relaxed.
Why did I hate school so much? Honestly, I still can't really pin point one specific reason. I mean I had lots of friends, I was never teased and had good grades. Sounds pretty perfect when I say it like that, but I was just uncomfortable in a school setting, it just freaked me out. Long story short, cause trust me it's a long one, I started taking college classes in high school, graduated from high school early and then graduated from Colorado Mountain College.
I speed through school and was done by eighteen and I would not change what I did for anything. No regrets!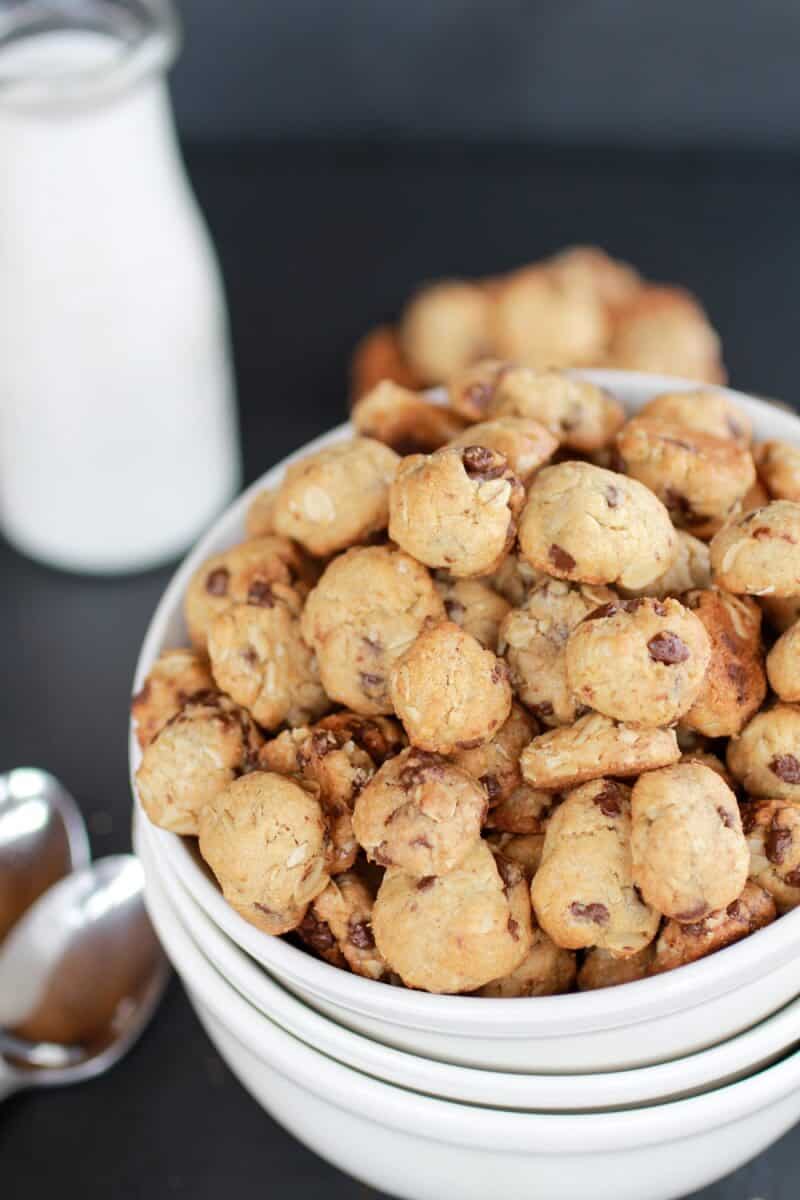 Anyway, the point of that life story was that my weekday breakfasts stunk. They were quick, boring and basically just shoved down my throat, on the go kind of breakfasts because that is what I was supposed to do.
Then on the weekends my dad would make me runny eggs with toast or my brothers and I would convince my mom to makes us chocolate chip pancakes. Obviously, convincing my mom to make chocolate chip pancakes was almost as easy as convincing her to get dairy queen on a hot summer, no not just summer, any day. I say almost because the pancakes she actually had to make, in the morning, when all she wanted to do was either get some more sleep or drink here hot chocolate (her coffee). But if we couldn't convince her our fallback was Dad's eggs, still not too bad.
So, that did not leave a whole lot of room for cereal. Although, I do remember that I did used to really love having Lucky Charms as a snack at any point in the day.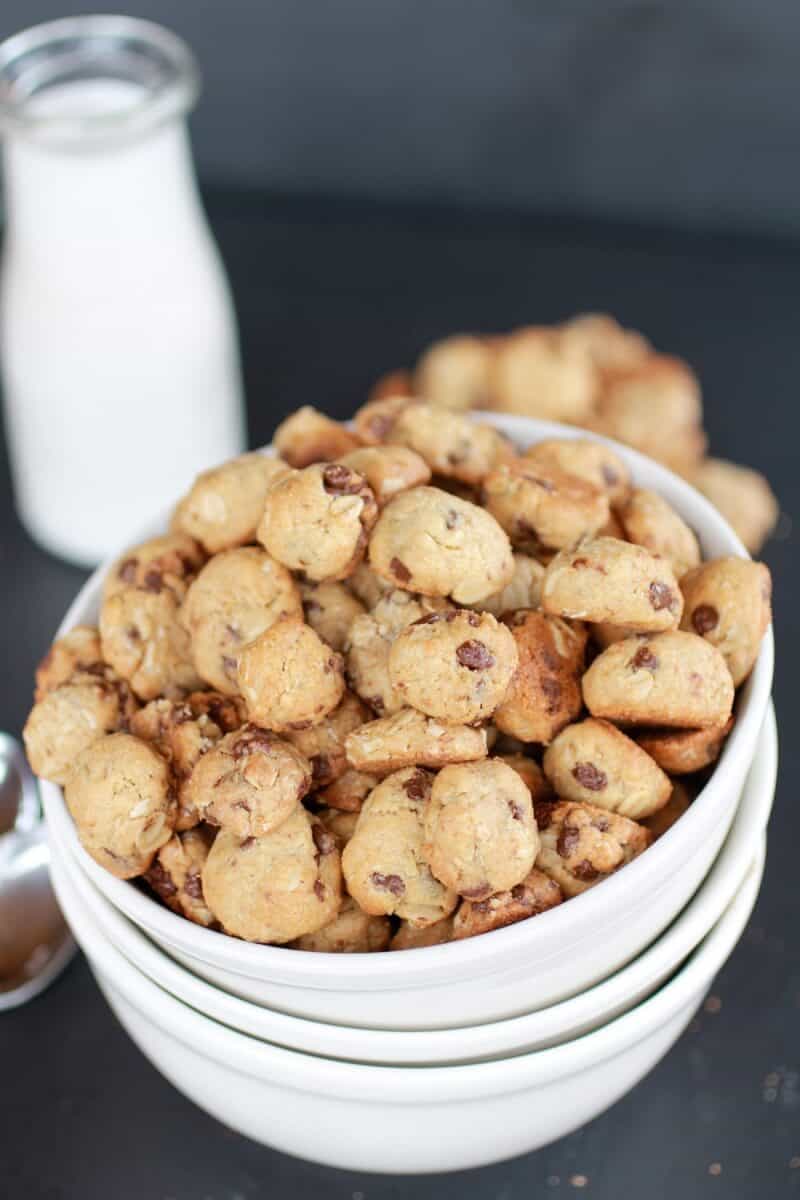 Okay, so what the heck does Summer have to do with this Oatmeal Chocolate Chip Cookie Cereal?
Well nothing really, other than it is cold and once it is made requires no oven, one bowl, some milk and a spoon. Which makes me think that cereal is a good summer, get outside as fast as you can, food.
Just go with me here, ok?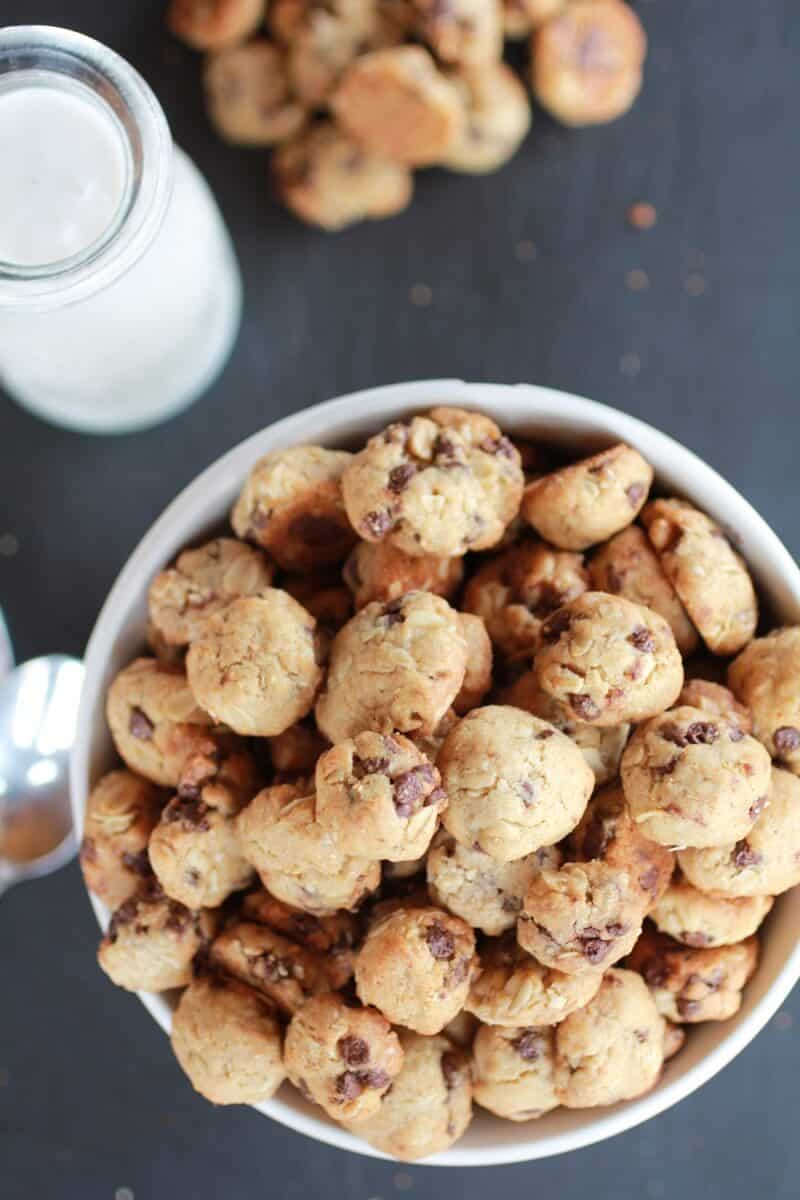 Since I am calling this breakfast and not dessert I tweaked the cookies and made them an acceptable breakfast. Cause after all, I know it is summer and even though it is not hot here (ok the last two days were pretty good) it's hot everywhere else and everywhere else people want to be in bathing suits which means cookies for breakfast might not be the best idea.
So I heathified them for you. Yes, you and your bathing suit are welcome!

Here's the deal. The dough is the simplest thing ever. It is just like you are making normal cookies, except I reduced the sugar, added some whole wheat flour and used healthy coconut oil (my very favorite, I am becoming obsessed)
The trickiest and most time-consuming part is rolling the dough into the tiniest little balls you can imagine. But I promise it is not that bad, it only took me ten to fifteen minutes total. I made things a lot easier by rolling the dough into two long and thin logs and then freezing them for twenty minutes. Then all you have to do is slice the dough and you can either keep them flat and have thinner crisper cookies or you can roll the slices of dough into little balls for fat little cookie bites. I prefered the cute fat little cookie bites, but everyone gets their own preference here.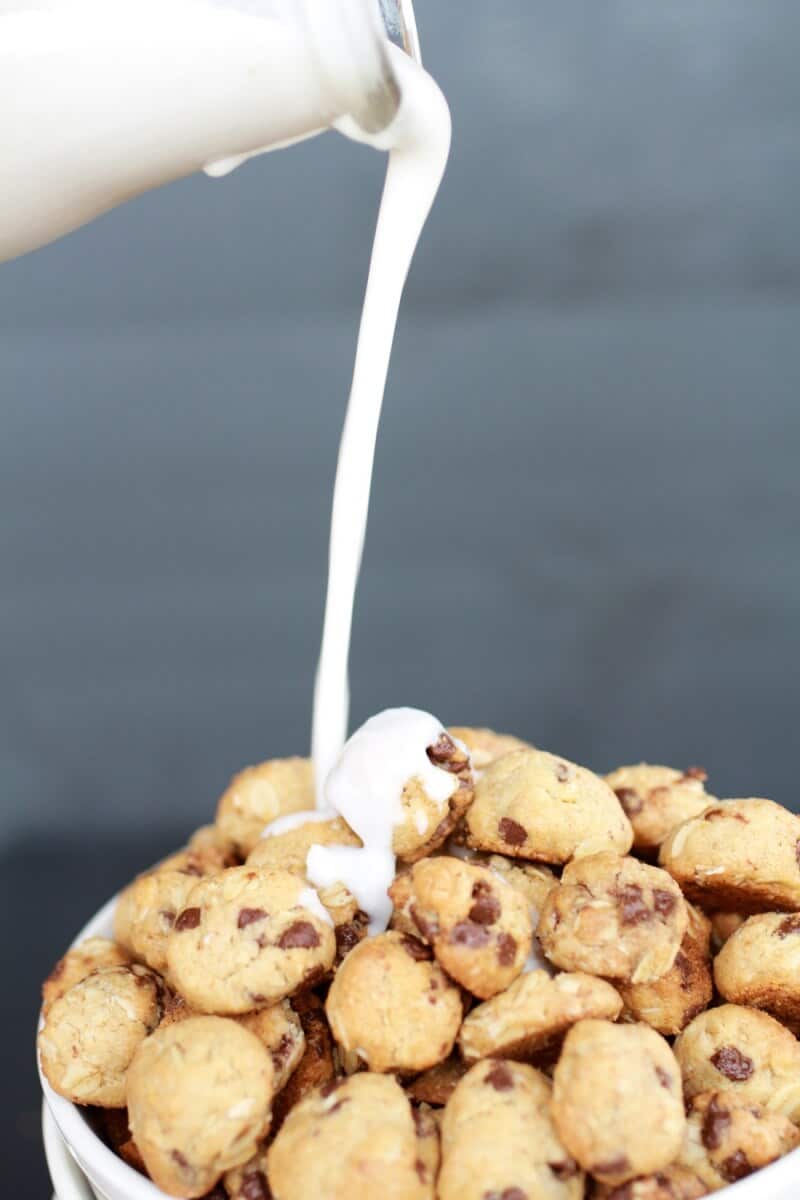 Oh and obviously if you have kids they will LOVE this.
Or moms like me… or heck, anyone who likes oatmeal chocolate chip cookies will love this!
It's Oatmeal Chocolate Chip Cookie Cereal for crying out loud!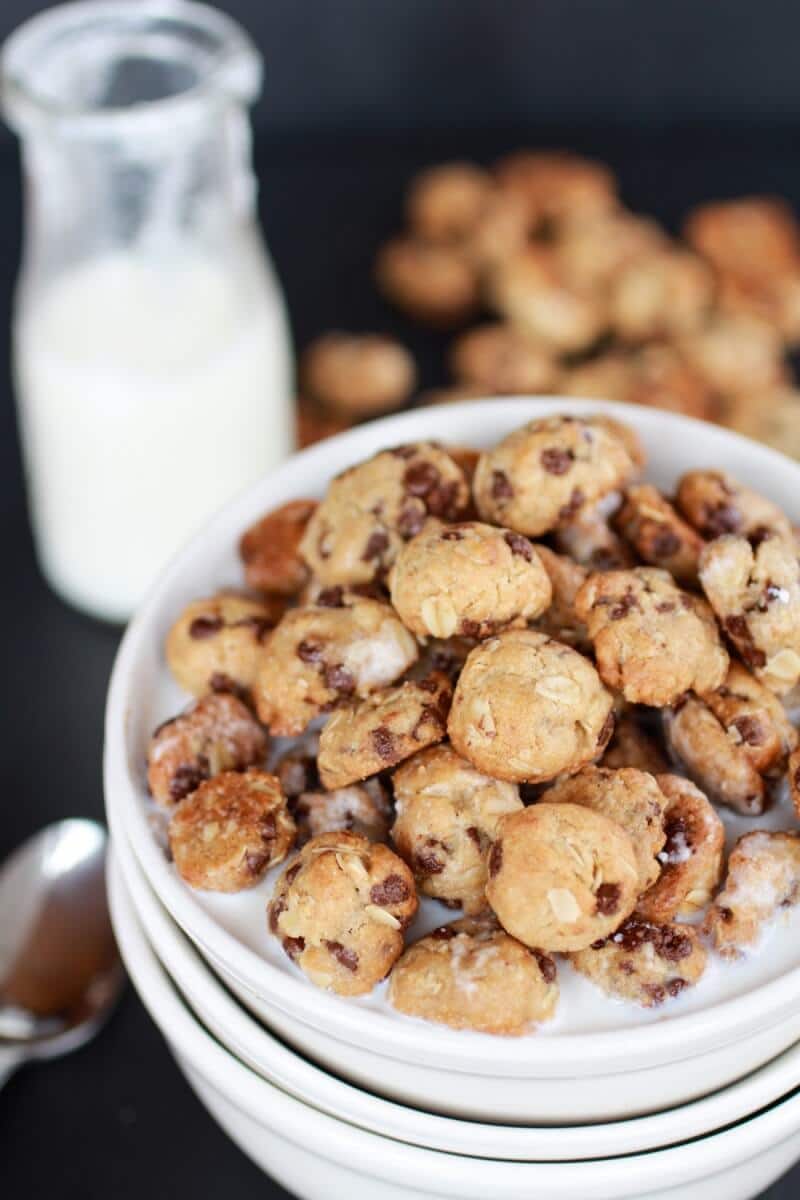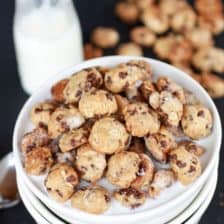 Nutritional information is only an estimate. The accuracy of the nutritional information for any recipe on this site is not guaranteed.
The Recipe
Oatmeal Chocolate Chip Cookie Cereal
By halfbakedharvest
Course: Breakfast
Cuisine: American
Keyword: chocolate chip, oatmeal
A delicious homemade cereal
Prep Time 10 minutes
Cook Time 5 minutes
Total Time 35 minutes
Servings 5 Servings
Calories 453 kcal
Instructions
Combine the whole wheat flour, oatmeal, baking soda and salt in small bowl. Beat the coconut oil, granulated sugar, brown sugar and vanilla extract in a large mixer bowl until creamy, about 3 to 5 minutes. Add the egg and beat well. Gradually beat in the flour + oatmeal mixture. Stir in the mini chocolate chips. Divide the dough in half and turn each dough out onto a large piece of plastic wrap or wax paper and form a very long and thin log with it, about 2 feet in length and about 1 inch in diameter. Seal up the bundle, roll it back and forth a couple times to smooth it out so one side isn't flat from resting on the counter, and place it in the freezer to chill for about 15-20 minutes. You just need the dough to firm up a bit so it is easier to roll into a bunch of little balls.

Preheat the oven to 350 degrees F. Line two baking sheets with parchment paper or silpats.

Remove the logs and using a sharp knife slice 1/2 inch slices of dough. If you prefer flatten cookies you can simply place the rounds of dough on the prepared baking sheets. If you want a rounder cookie (this is what I did for most of mine) roll the sliced cookie dough between your hands to make a small ball and place on the the prepared baking sheet.

Bake for 5 to 6 minutes. Allow to cool completely before storing in an airtight container. Seve over milk, yogurt or eat by the handful!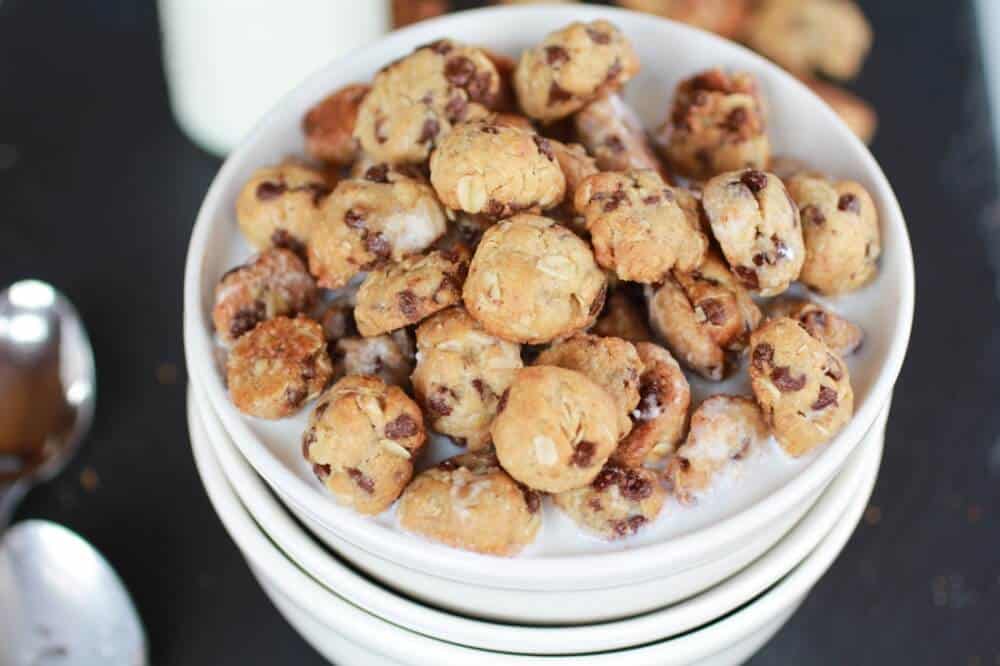 Really, it brings out the inner kid inside you – so fun!