Chocolate Lovers Chocolate Cake
The chocolate lovers have taken back the house.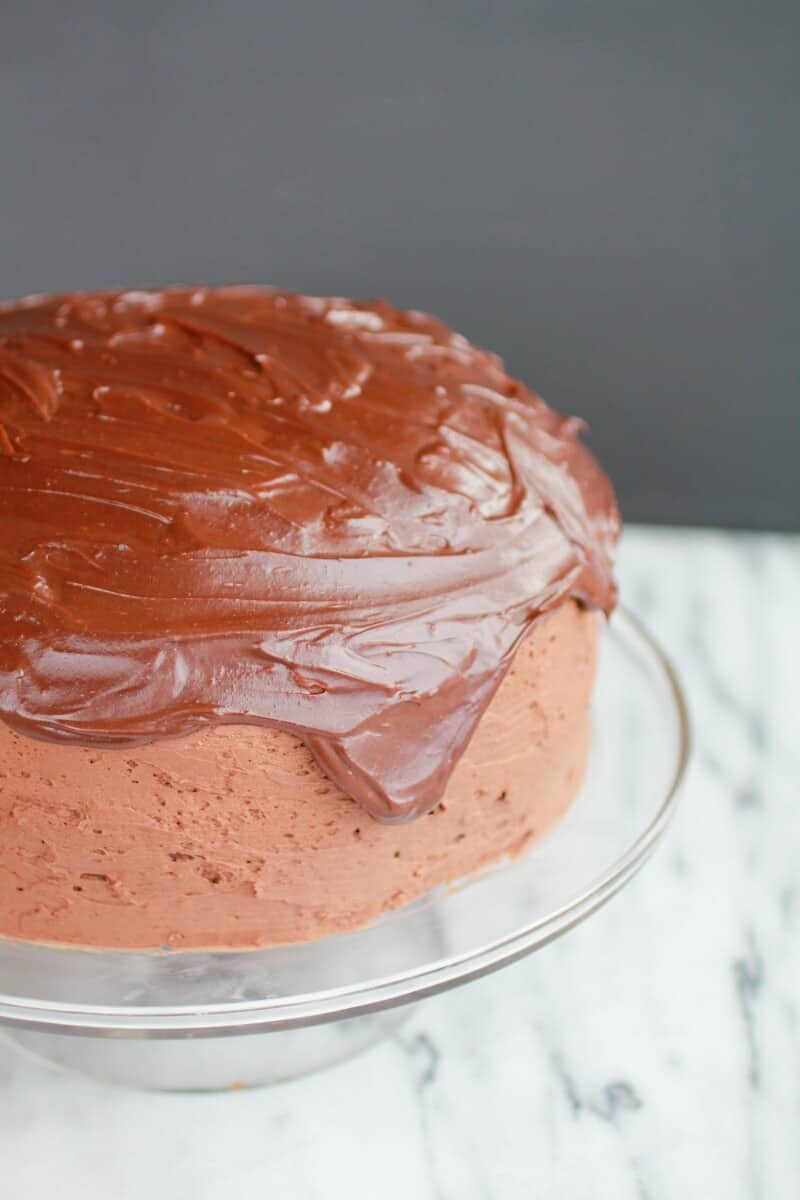 Can you tell?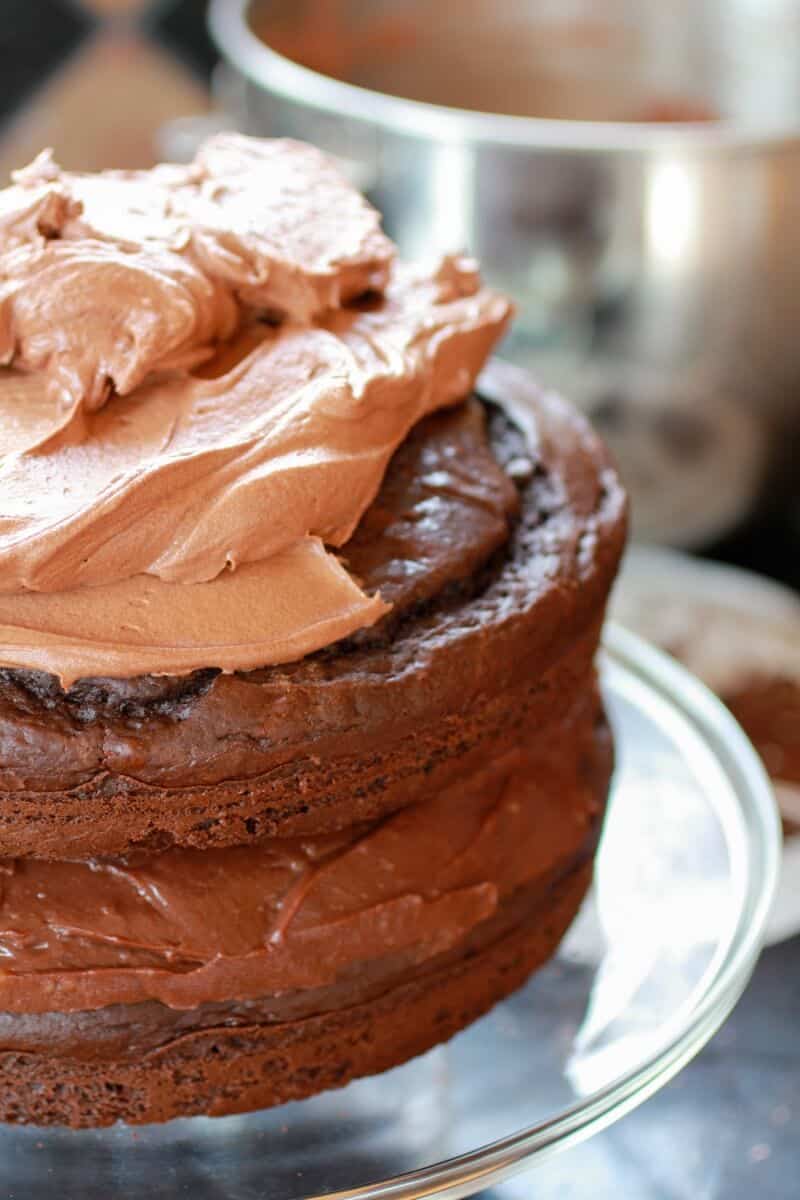 Now, if you are thinking cake on a Tuesday is a little much you are probably right. But we are not a normal household. Cake, brownies, cupcakes, frosting these are all considered legit around here, under the food group – chocolate.
Honestly, I simply made this cake because Asher needed chocolate cake in her life. She asked, and like always I could not resist her sweet little voice and face (unless of course, you tell her no). I mean really who could say no to this "Tiegy can we make chocolate cake today? I really want some frosting!"
You guys, I am telling you I have a problem. I can not say no to this girl. I am pretty sure she could get me to do just about anything.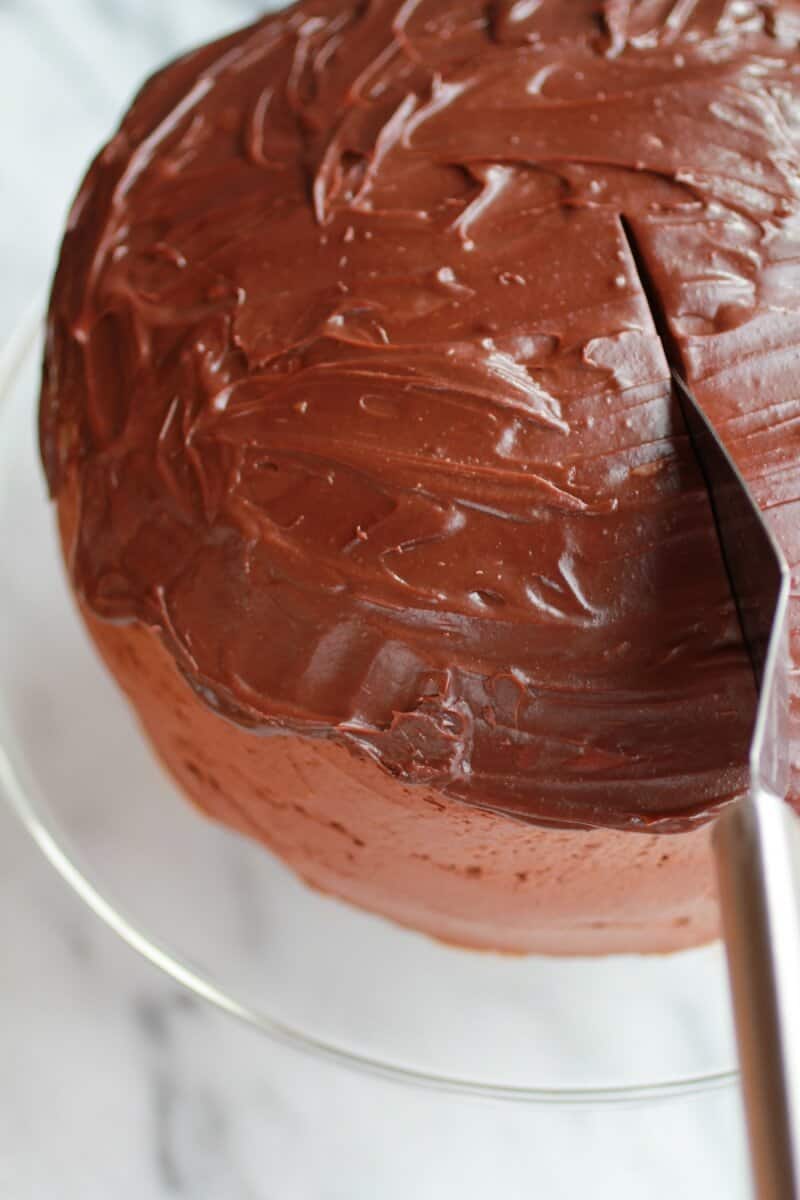 Oh well, my mom would concur, any excuse to make chocolate cake is a good one.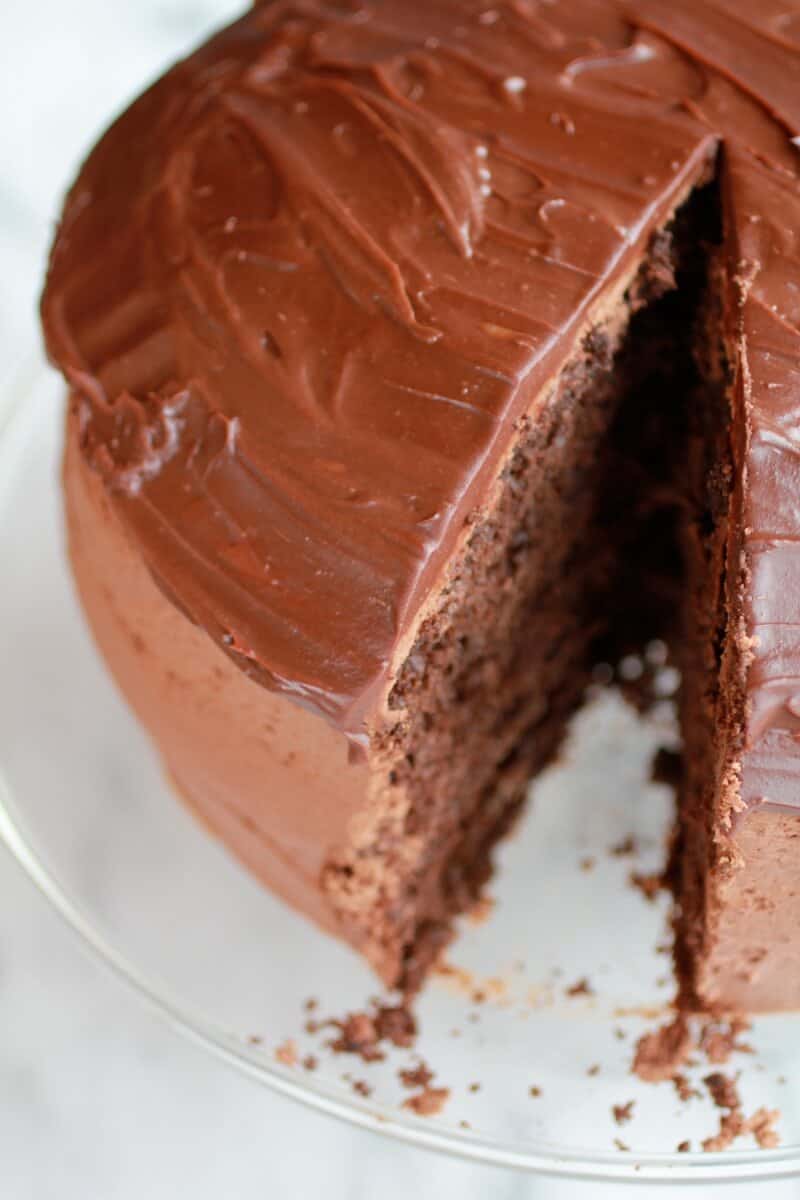 You guys are going to want to make this cake. It is a chocolate lovers dream. And perfect for a Valentine's Day treat.
No, seriously, I am pretty sure this cake is what dreams are made of. Well maybe cheese too. Like a supper melty gooey cheese.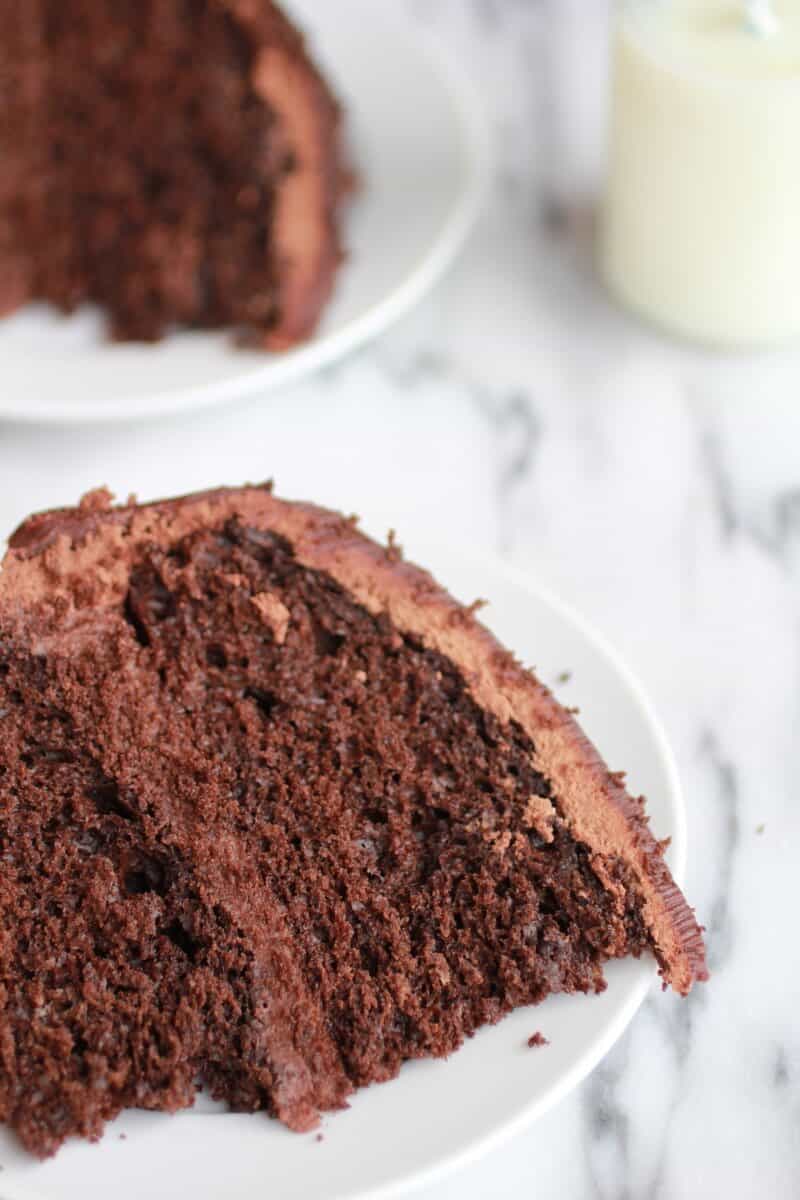 Just look at the moist cake layered with a custard like chocolate filling and the most awesome chocolate ganache frosting. Even Kai liked this cake and trust me Kai is a tough one. Extremely tough, you don't even know. So it is safe to say it's a good cake. Really goooood!
This cake does take a little time to make but it is mostly just chilling the frosting and ganache, the rest is pretty simple. The hardest part about this cake was taking the pictures. Keeping Asher's fingers out of the pictures was well, a challenge.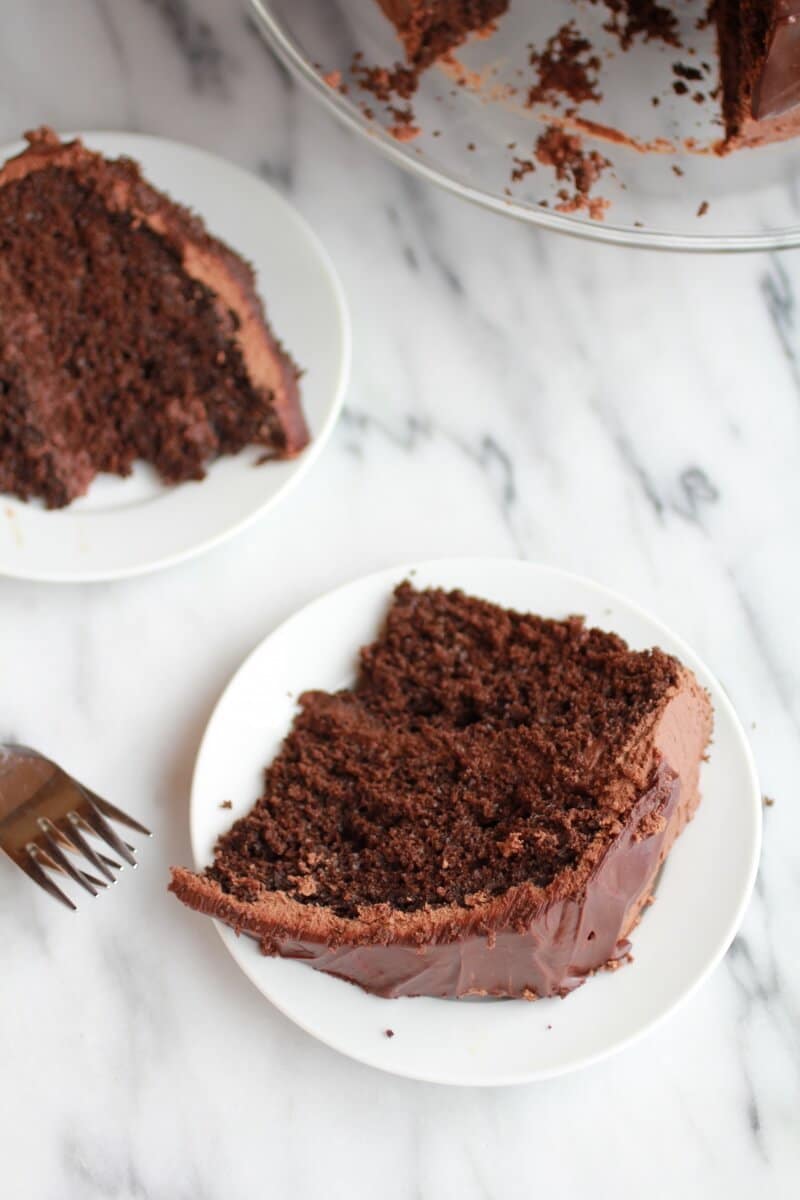 She is going in for the kill.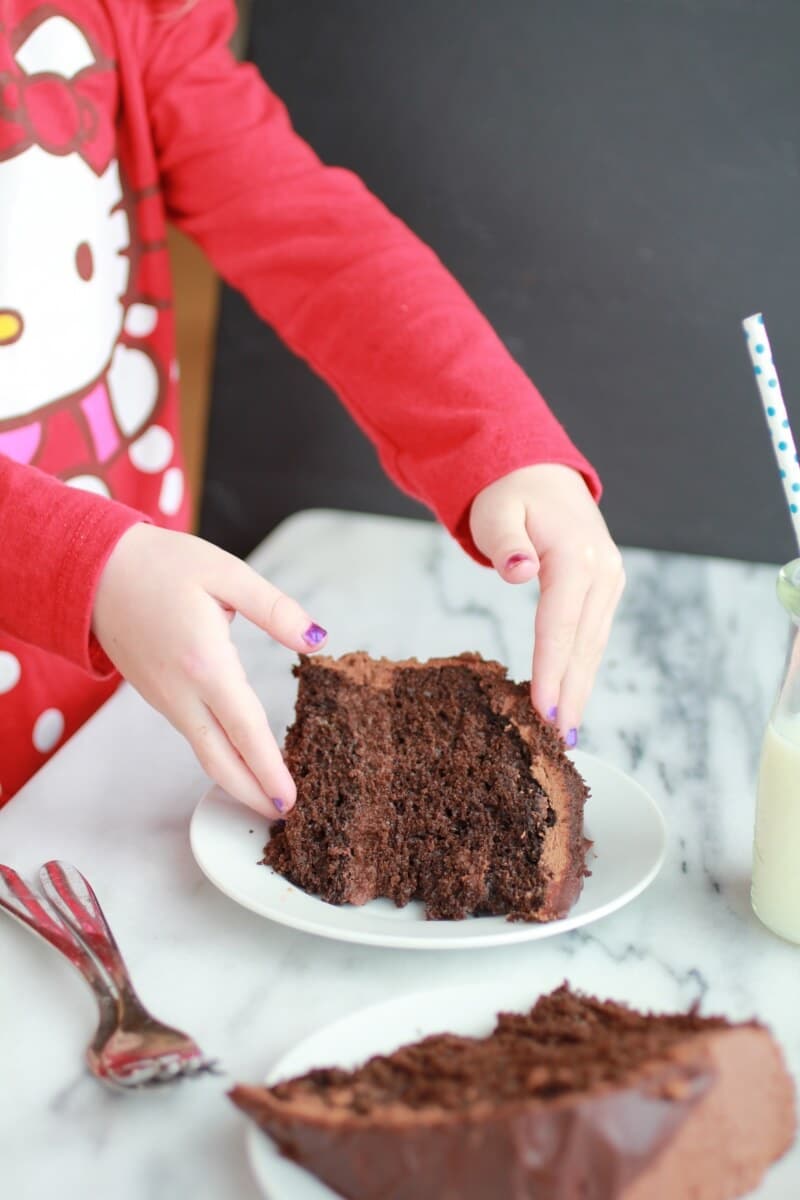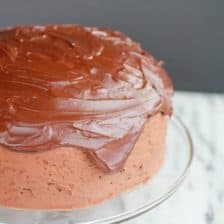 Nutritional information is only an estimate. The accuracy of the nutritional information for any recipe on this site is not guaranteed.
The Recipe
Chocolate Lovers Chocolate Cake
By halfbakedharvest
Course: Dessert
Cuisine: American
Keyword: chocolate
A moist cake layered with a custard like chocolate filling and the most awesome chocolate ganache frosting
Prep Time 2 hours 25 minutes
Cook Time 1 hour 35 minutes
Total Time 4 hours
Servings 8 Servings
Calories 761 kcal
Ingredients
1 cup boiling hot coffee
1 cup unsweetened cocoa powder (natural or dutch process I used half and half)
2 1/2 cups all-purpose flour
1 cup sugar
1 1/2 teaspoons baking powder
1 teaspoon baking soda
1 teaspoon salt
3 large eggs at room temperature
3/4 cup vegetable oil
1/2 cup greek yogurt
2 teaspoons vanilla extract
1/2 cup buttermilk
For the filling:
1 cup milk I used 2%
1/3 cup sugar
2 tablespoons cornstarch
1 teaspoon vanilla extract
1 large egg
2 ounces semisweet chocolate finely chopped
ganache:
12 ounces semisweet chocolate finely chopped
Pinch of salt
1 1/2 cups plus 2 tablespoons heavy cream
Instructions
Preheat the oven to 350 degrees F. Coat two 9-inch-round cake pans with cooking spray and line the bottoms with parchment paper.

Whisk the cocoa powder and coffee in a medium bowl until smooth. Set aside. Whisk the flour, sugar, baking powder, baking soda and salt in a large bowl until combined. Add the eggs, vegetable oil, greek yogurt and vanilla and beat with a mixer on medium speed until smooth, about 1 minute. Reduce the mixer speed to low, beat in the cocoa mixture and buttermilk in a steady stream until just combined, then finish mixing with a rubber spatula. (The batter will be thin.)

Divide the batter between the prepared pans and tap the pans against the counter to help the batter settle. Bake until a toothpick inserted into the middle comes out clean, 25 to 35 minutes. Transfer to racks and let cool 10 minutes, then run a knife around the edge of the pans and turn the cakes out onto the racks to cool completely. Remove the parchment.

Make the filling: Bring the milk to a simmer in a medium saucepan over medium heat. Whisk the sugar, cornstarch, vanilla and egg in a medium heatproof bowl until smooth. Gradually whisk half of the hot milk into the sugar mixture, then return to the pan with the remaining milk. Reduce the heat to medium low and cook, whisking constantly, until the mixture boils and thickens, 2 to 3 minutes. Transfer to a bowl (strain through a fine-mesh sieve if it looks lumpy), then stir in the chocolate until melted. Press plastic wrap directly onto the surface and refrigerate until cold, at least 1 hour.

Meanwhile, make the ganache: Put the chocolate and salt in a large heatproof bowl. Bring 1 1/2 cups heavy cream to a simmer in a saucepan over medium heat; pour over the chocolate and let sit 5 minutes, then whisk until smooth. Pour 3/4 cup of the ganache into a liquid measuring cup and set aside at room temperature. Refrigerate the remaining ganache in the bowl until thick but not set, about 1 hour.

Assemble the cake: Put 1 cake layer on a platter; spread the filling on top, stopping about 1/2 inch from the edge. Top with the second cake layer and press down gently.

Add the remaining 2 tablespoons heavy cream to the chilled ganache and beat with a mixer on medium speed until just fluffy, about 1 minute . Frost the whole cake with the whipped ganache. Pour the room-temperature ganache on top, letting it drip down the sides. Let set before slicing, about 30 minutes.
Filling and ganache adapted from Food Network.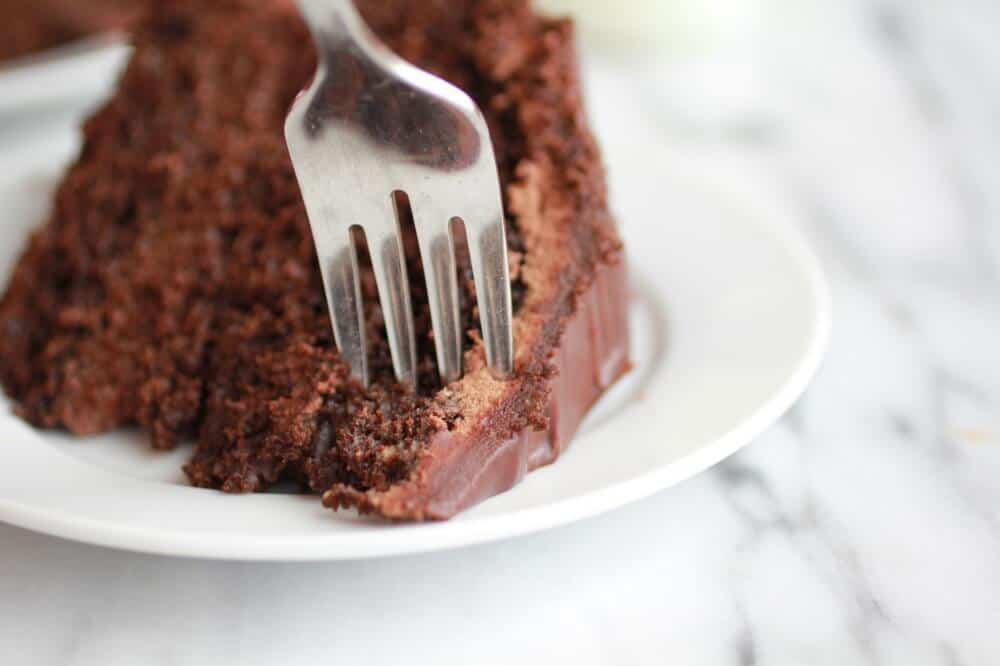 Oh, yeah she went for it.
Shared with: Inside BruCru Life, Lil Luna, Chef In Training, Buns In my Oven, Foodie Friday Friends, Tidy Mom, Taste and Tell, Cheerios and Lattes, Somewhat Simple, Mom and Timeout, I Heart Nap Time, Fine Craft Guide, The Country Cook