Nine Favorite Things.
Thanks for joining me for another Nine Favorite Things post.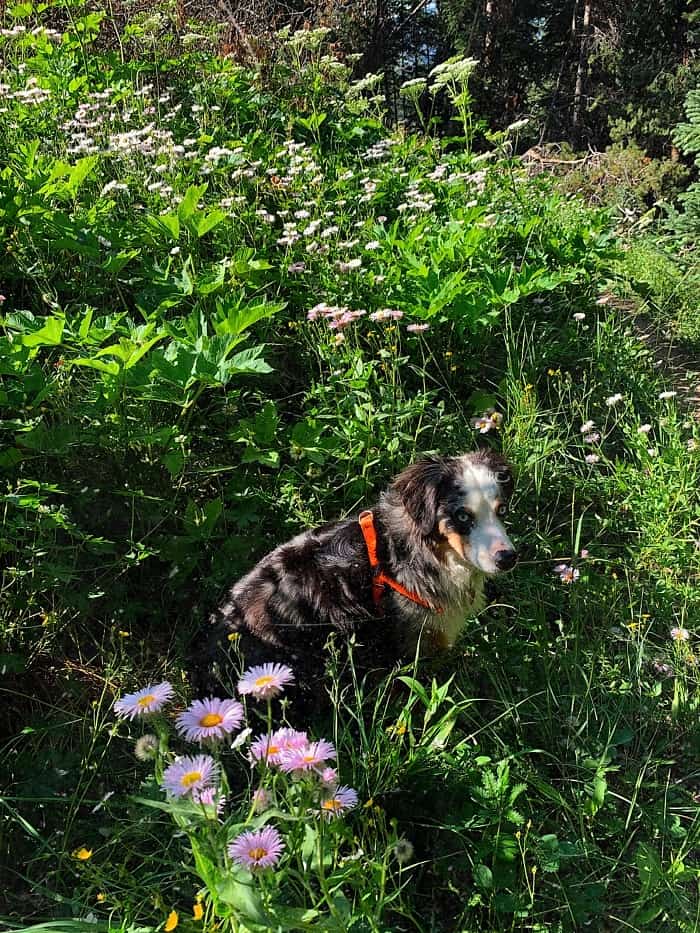 Many times when I first set out to write this post I have almost zero thoughts. Sometimes it can really take a minute…or more like many minutes, to really get into a writing flow. Even then, it can be hard. I'll be the first to say that I am by no means a "writer". No, no, no. I am much more a creator. I love to DO things, create visuals, use my hands, make things look good. Making things sound good?
That's not my strength. Over the years I've developed a bit of my own writing style. It's not perfect, and gratefully it does go through copy editing (except Instagram, where there is ZERO editing…which is scary). But my point is, I am not a writer. And you know something? Sometimes I don't really have all that much to say. This week pushed my limits a bit and left me frustrated creatively. As someone who works innovatively every single day, it can be really hard when things are just not flowing.
It was an off-week for sure, but as I said on Friday, the off-weeks make me appreciate the on-weeks so much more. I'm trying harder to take things more day by day. I'm planning to spend time today doing something that doesn't have anything to do with work. This is honestly the hardest thing for me to do. I love what I do so much, but I also know my brain does in fact need a break sometimes…
What do you guys do when you're feeling like you need to reset before a busy week? Pottery class? Time in the sun? Just hanging with family? Sunday baking? Gimme all your ideas! I always love the comments you all leave on these posts!
And for someone who didn't have anything say, I sure said a lot. See, it just takes a minute for things to start flowing!
Anyway, here's what is coming up this week on HBH. Kicking the week off with a favorite quick and easy vegetarian recipe that I know so many of you will love. Then on to something snacky and great for back to school. Then I'll be sharing a new zucchini dish that's perfect for August…something tomatoey and oh so cheesy. And for Friday, well it's a wild card at the moment. Ice cream or cake? You tell me!
Lastly, if you missed anything from the past week, be sure to sign up for our newsletter here. Hope you're all having the best weekend, and enjoy this Sunday's Nine Favorite Things!
PS. we had some website trouble on Wednesday and our scheduled post wasn't able to go out. For those of you who saw the post on Facebook, it's coming at you tomorrow…and for real this time. So sorry for any trouble!
1. Inspiring Me This Week. 
Joanna Gaines founder of Magnolia…and so many other things too…as I am sure you already know.
So, I am only just now jumping on the Chip and Joanna Gains obsession. I know they've been around for a while and I know America loves them so much. But I'm stuck in my own little bubble of creating new recipes, styling out photos, and chatting with you guys. The outside world is often foreign to me, and apparently, I really do live under (more like on) a rock. Thankfully we're working on some potentially (very exciting) things behind the scenes here at HBH. It's opened my eyes to the world that is Chip and Joanna Gains. Yes, I am now amazed and obsessed with them too…just like everyone else.
Have you checked out the Magnolia blog? Have you been to their actual storefront? Do you own the Magnolia cookbook (I don't, but should I?)? Did you hear they are starting a TV network? Have you seen the homes they have designed? Do you follow Joanna on Instagram? I am in awe of her. I could spend an entire day scrolling through all the incredible photos and work they have done. Slowly, but surely I will catch up! It's so inspiring to me to see the empire she and her husband have built. She's a mom of 5, a badass business woman, and yet seems to be very kind and genuine. Excited to be following along with them and can't wait to see what they do next!
Leanne Ford founder of Leanne Ford Interiors.
If you don't follow Leanne, but you love interior design, you are missing out. We have a big shoot at the new studio in ONE month. We are scrambling to add last-minute details and final touches to really finish the space. I've been stalking my favorite interior designers on Instagram for inspiration, and thus far, Leanne has been my favorite. She has a very laid back style that's rustic, but modern, I am loving following her. This kitchen as well this one, are just so pretty.
If you appreciate pretty interiors, you must follow her on Instagram and her blog too.
Who's inspiring you right now?
2. The Most Popular Recipe of July.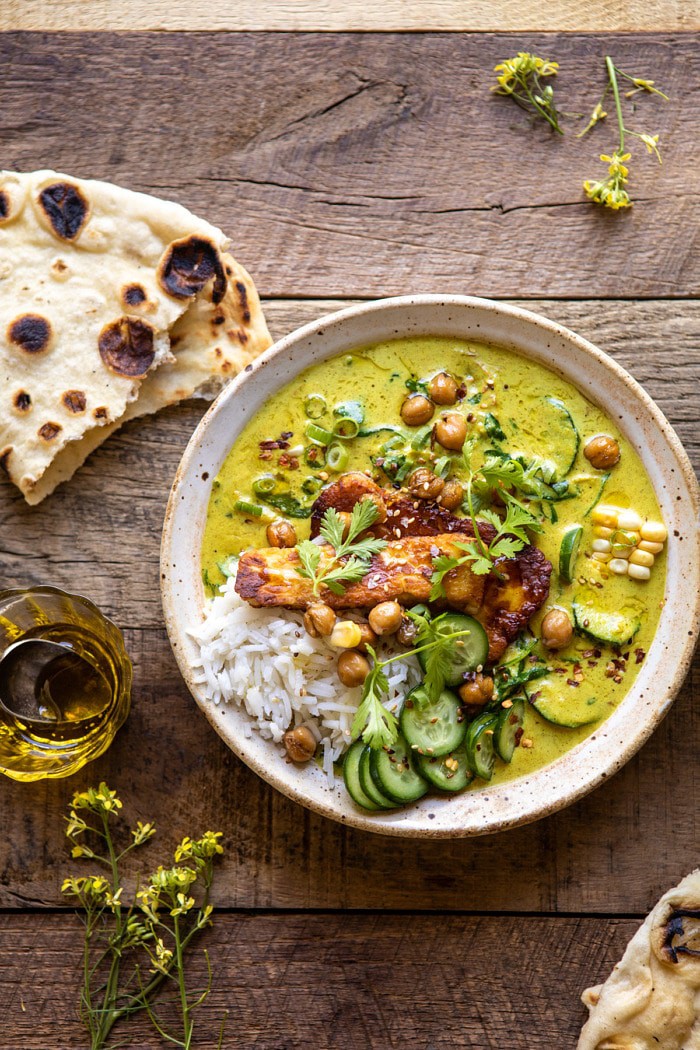 Most popular: summer coconut chickpea curry with rice and fried halloumi
I feel like I say this every single month, but the popularity of this recipe has shocked me. Again, it's DELICIOUS, but it's just not a dish I thought so many of you would love. Thankfully you all have proven me very wrong, and most all of you LOVE this curry. It's super creamy, heavy on the vegetables, beyond easy to throw together, almost vegan…but not, because the fried halloumi cheese is a must. And then? Those delicious crispy chickpeas too. It's a good one and I'm so happy you guys think so too!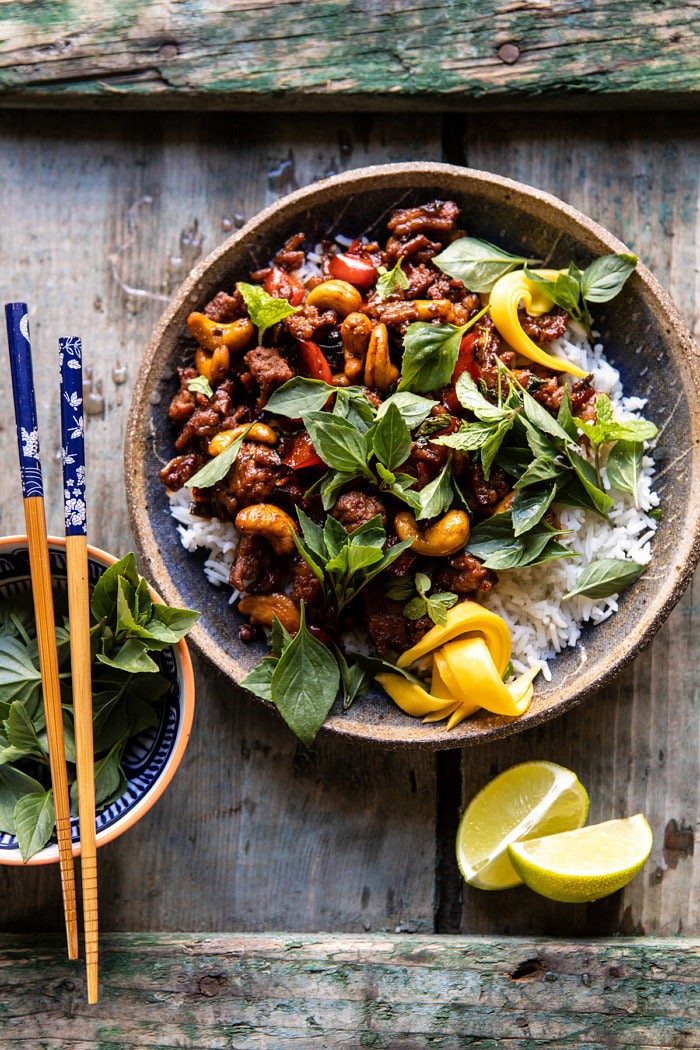 Runner-up: better than takeout sweet thai basil chicken
Wow, I only posted this quick dinner last week and it's already number 2 for the month of July! YEAH! This is a family favorite. The sweet and spicy Thai chicken is addicitingly delicious. It's much healthier than a dish you would get from your favorite takeout. Also? It's just tastier too! OH, and this recipe is perfect for using up all the summer basil we currently have growing in the greenhouse.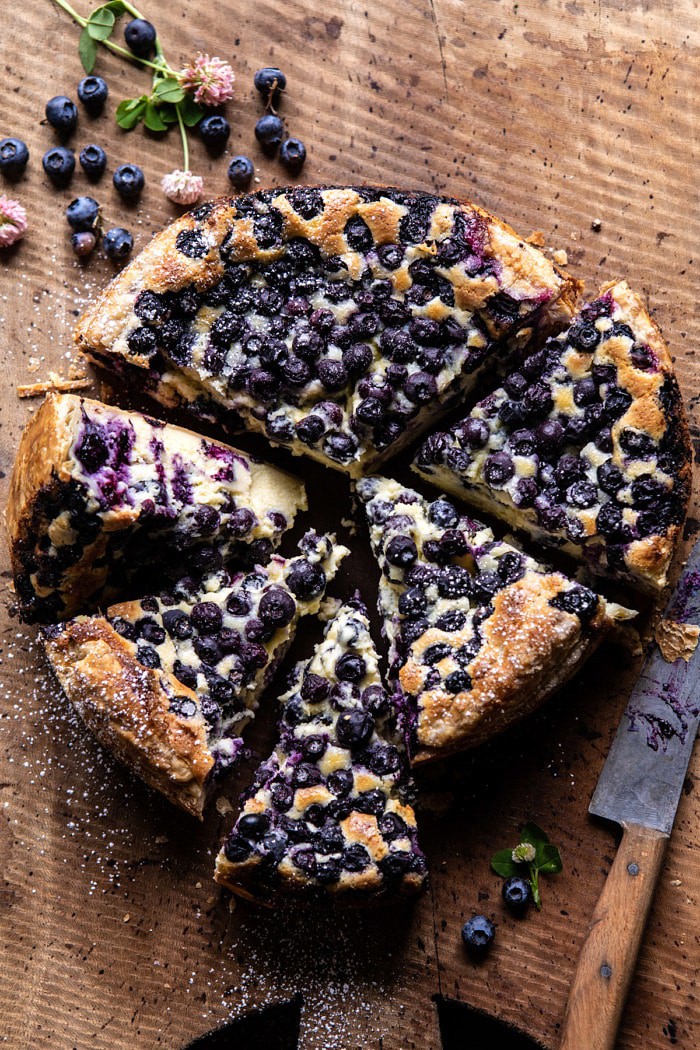 Also have to mention: simple blueberry basque cheesecake
Oh, this cheesecake. Just posted this on Tuesday and SO MANY of you have made it. It's really not like any other cheesecake you've had before. It's flaky on the outside, but creamy, rich, and bursting with sweet blueberries inside. Bonus? This is the easiest cheesecake to make and (almost) impossible to mess up.
3. My Current Anthropologie order…all Things Kitchen.


4. Questions of the Week: 
q: Tips for staying well-stocked when only cooking for 2? Everything goes bad!
a: This is going to sound annoying BUT, spend time on Sunday meal planning and grocery shopping. Figure out what nights you'll be eating at home and what nights you'll be out. Pick out recipes, make a grocery list, and only buy the produce you need. Maybe plan to do a quick grocery run mid-week if you need fresh produce. Most importantly, keep your pantry and freezer well-stocked. You can create incredible meals with pantry staples!!!
q: Do all the recipes in your new cookbook come with photos?
a: Yess! The new cookbook has a photo with every recipe! And a handful of recipes have step-by-step photos too!
q: Thoughts on good cooking knives? Type, price, range, etc.
a: You don't have to spend a ton of money on knives, BUT good knives are really important. I recommend having at least a good chef's knife and paring knife. My favorite brand is Zwilling and I love the knife block set that I have. They are fairly affordable and are of amazing quality.
q: What's your definition of "pantry staple"? Because I only have like 3 spices.
a: Oh man. You need way more than 3 spices!!! Pantry staples are things like pastas, grains, canned goods, sauces, spices, oils, etc. anything that has a long shelf-life! I have an entire section in the new cookbook on how to stock a good pantry, what to keep in the freezer, and what to keep in the fridge!!
5. Newest Videos: 
One-Pot 30 Minute Creamy Tomato Basil Pasta Bake…nothing not to love about this one.
Summer Coconut Chickpea Curry with Rice and Fried Halloumi…most popular recipe of the month, so that's all you need to know.
Weeknight 20 Minute Spicy Udon Noodles…extra saucy, kind of spicy, Asian inspired noodles. So good.
6. Made Me Laugh This Week.
My oldest brother. See our text conversation below…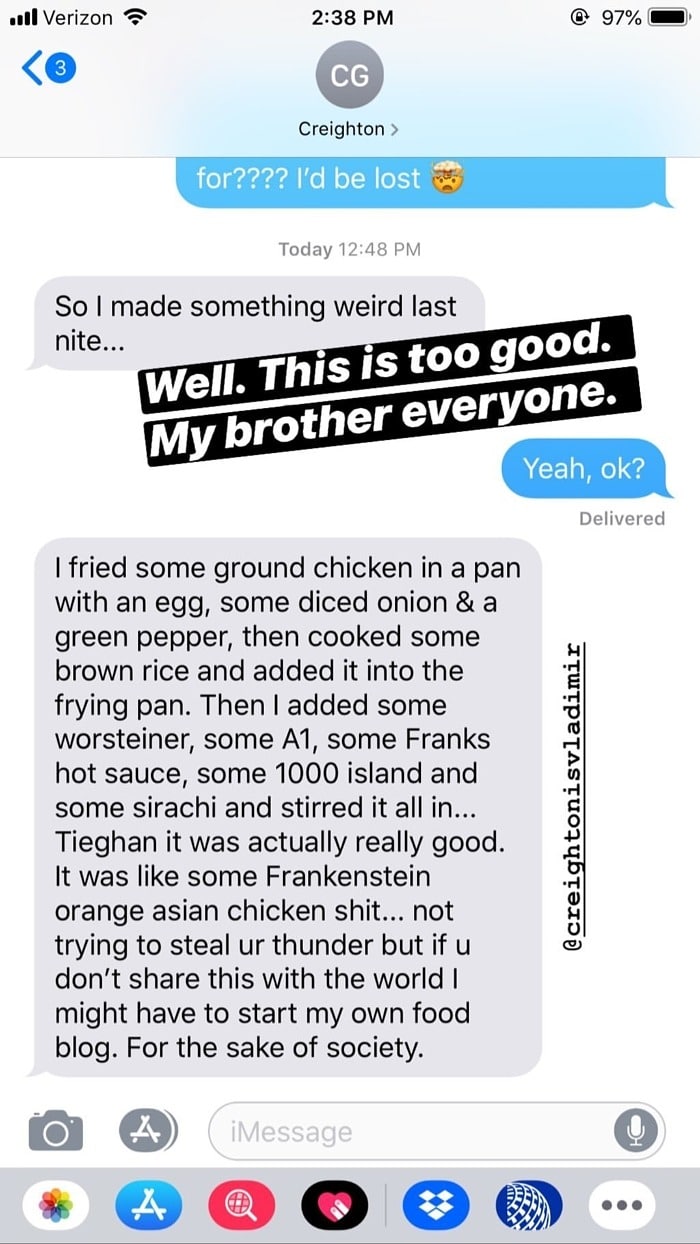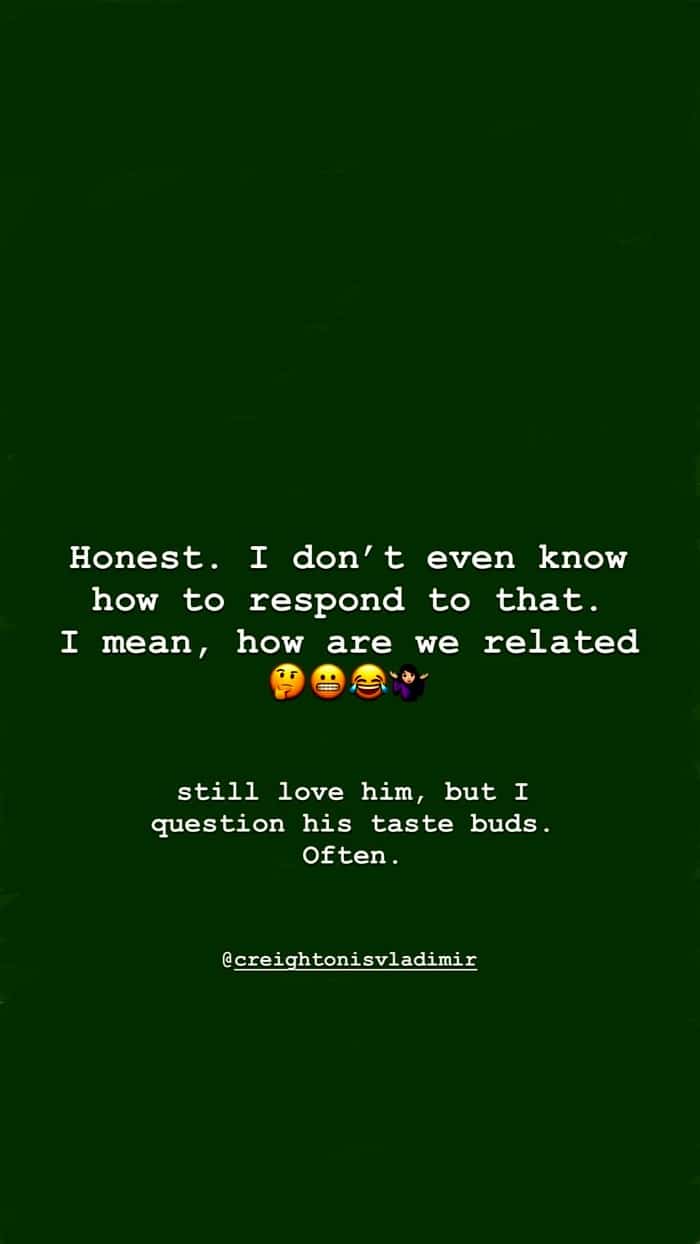 7. A Few Links I Am Loving…
3 resume tips to help you stand out…and land the job.
the best drugstore beauty items to purchase…if you need good budget friend beauty products.
the 2019 healthyish farmers' market challenge…what's on your list? I am all about the peach salad.
a 107 year old women says the secret to long life is being single forever…hmmm, this is, um, interesting.
where Julia Roberts, Bella Hadid, and more stay in Italy…yeah, I'd stay here too. invite please?
best healthy brunch restaurants in NYC and LA…always love a good brunch. always.
the best thing Leanne Ford ever bought at IKEA…um, why didn't I think of this? would have saved so much money.
6 summer dessert ideas that will take you back to childhood…childhood you say? I'd love them all.
the Montecito City guide…for the perfect weekend getaway.
affordable wedding DIYs that look way more luxe than they are…that hanging garden. so pretty.
flight delays and long lines…how to stay calm during travel chaos.
I took morning phone breaks and I'm a happier person.
how well do you know "The Princess Diaries"?…something fun for you.
everything you need to know about natural, organic, and biodynamic wines…if you love your wine.
8. August Style Essentials I am Loving…


9. This Week's Dinners: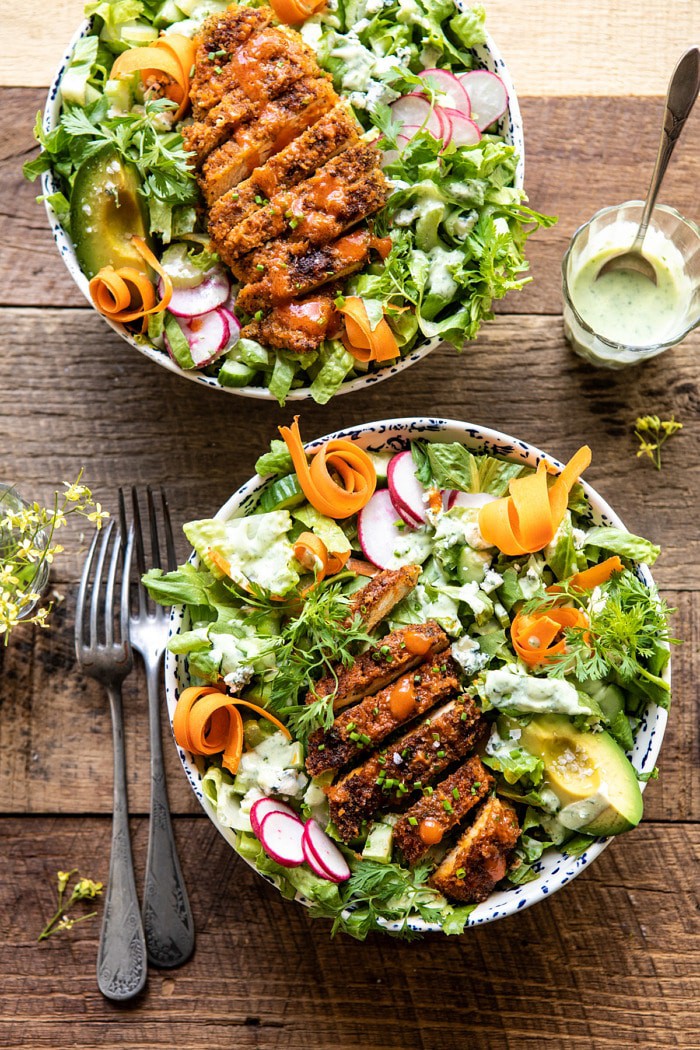 Monday: crispy buffalo ranch chicken salad with goddess dressing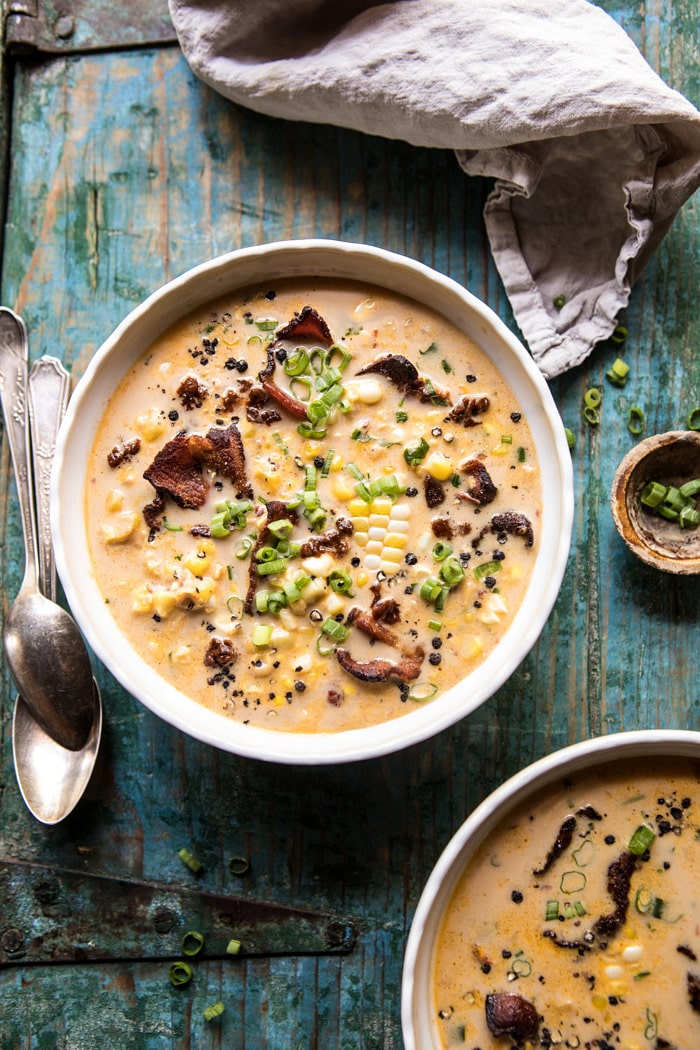 Tuesday: instant pot chipotle cheddar corn chowder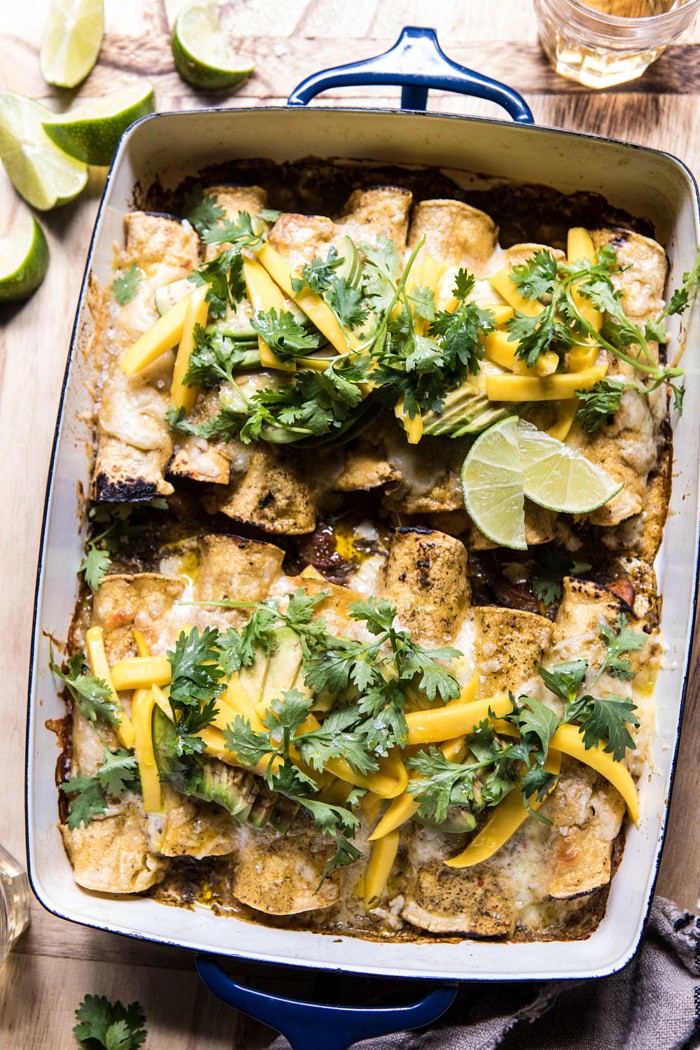 Wednesday: salsa verde chicken and zucchini enchiladas with mango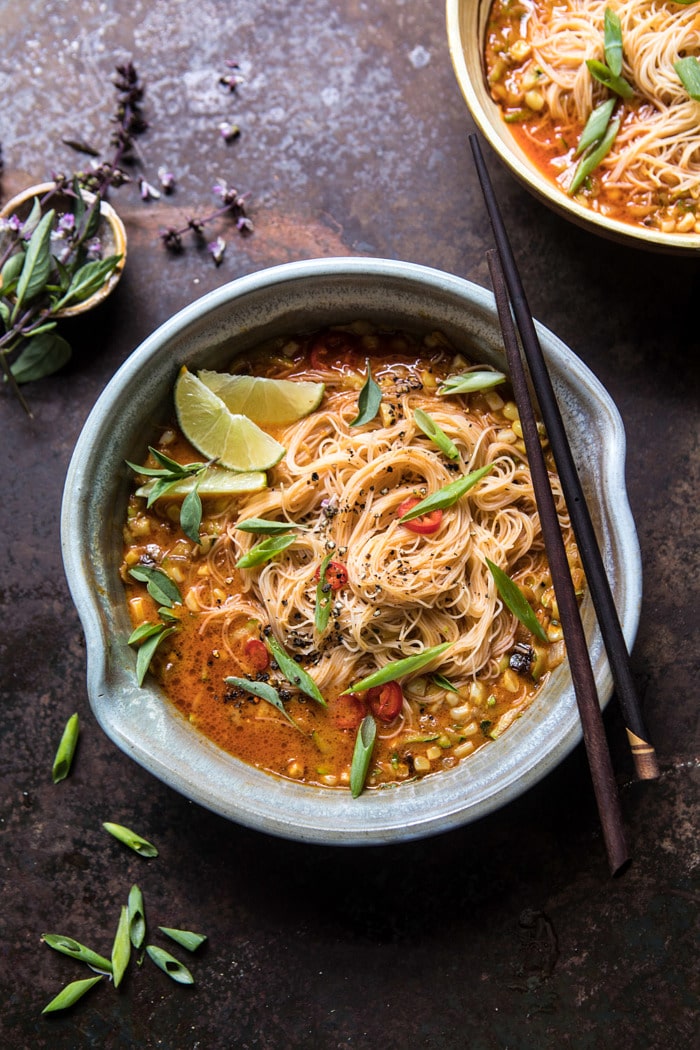 Thursday: saucy coconut curry with rice noodles and garden vegetables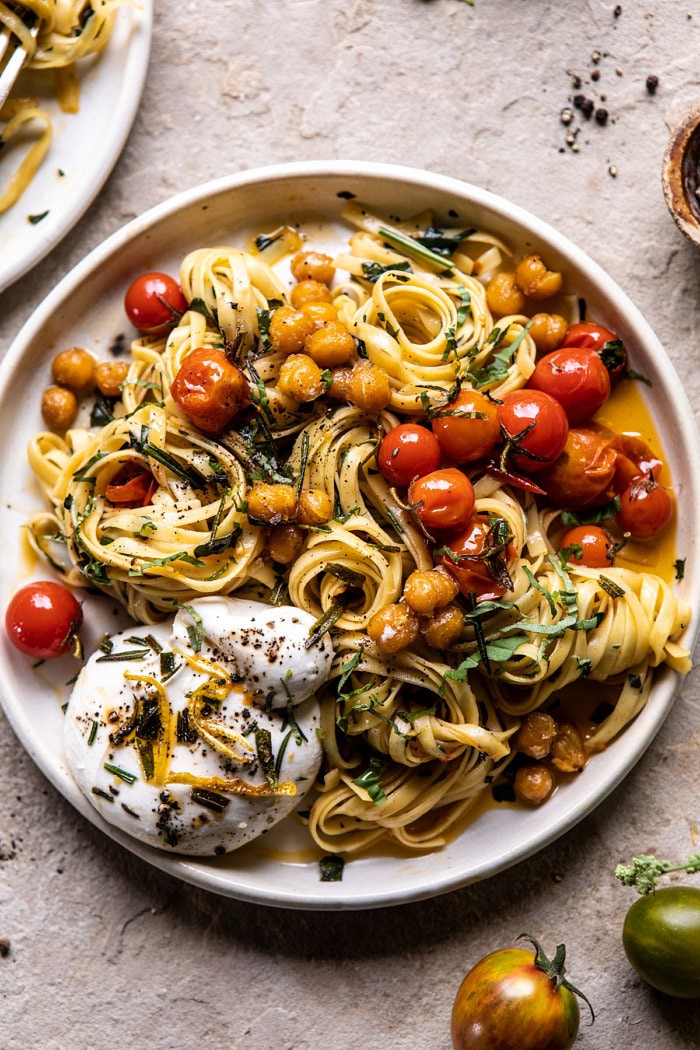 Friday: jammy cherry tomato pasta with crisp lemon rosemary chickpeas
Finally, check out all the past Nine Favorite Things posts here.