September 2018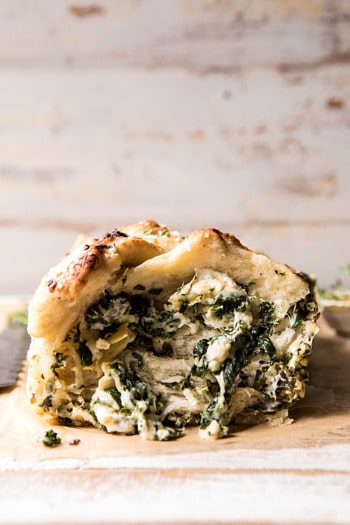 Herbed Spinach and Artichoke Pull Apart Pretzel Bread.
Cheesy, herby, spinach and artichoke pull apart pretzel bread. Two words…The Best! Soft, buttery, and salty pretzel dough, layered with cheesy spinach and artichoke dip, baked in the oven, and served warm. Serve this at your next party, perfect for game day, or just as an easy appetizer. Either way, everyone will thank you. Hello […]
Read More >
Nine Favorite Things.
Thanks for joining me for another Nine Favorite Things post. Happiest September everyone! We've entered one of my favorite months of the year and I am so very excited about it. September is all about preparing for fall and slowly easing our way into the cozier months of the year. I'm looking forward to apple […]
Read More >
Currently Happening on Instagram.